This is part 2 of a series of posts talking about popular gyms in the country.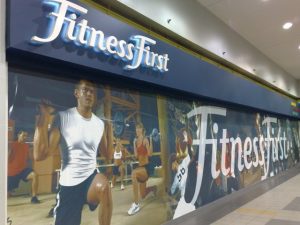 Fitness First is perhaps the most popular gym in the metro. Reason? They have so many branches, mostly in malls, making them the most accessible gym in the Philippines.
First Impressions: Nice and plenty equipment
The first thing that will catch your attention upon entering Fitness First (especially in their new branches) are their numerous, big, high-quality TechnoGym fitness equipment. If you ever had the chance to be toured by their staff inside the gym, you will see a lot of equipment which are obviously imported.
Having numerous equipment is a big advantage for its members because you wouldn't have to wait for one person to finish exercising before you are able to use the equipment. You can use it anytime you want.
Aside from having lots of equipment, you will notice too that unlike other gyms, you do not need to bring your own padlock because their lockers are already equipped with its own lock.
One thing about their facilities though that makes me wonder is why they are serving softdrinks as part of their free privileges. I mean, most people are there to lose weight and eat healthy so why the need for it?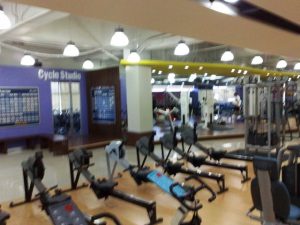 People and Trainers
Depending on the branch, you'll see that the population working out at Fitness First are 60% male and around 40% female. You will also see some high-profile people and celebrities working out there (just like in Gold's Gym) which means that it's a high-class gym. Based on the kind of people who work out, it appears to me that Fitness First is more of a "tone the muscles" gym instead of a body building gym like Gold's.
The club prides itself in their 1:1 trainer-trainee ratio. However, I found out that getting a personal trainer is not cheap. I don't mean to generalize but I have also been told that if you are a guy, and you are a beginner, you might be a little overwhelmed by their trainers since they usually push people to the limit. This may seem like a good thing for intermediate to expert gym-goers but for beginners, it may be a bad thing. Anyway, I'm not referring to all trainers but only some. It's up to you to check them out.

Rates
These are the rates for Fitness First regular branches.
1 year home membership (workout at 1 branch only): 2,500 Pesos per month
1 year passport membership (workout at any of Fitness First regular branches): 2,600 Pesos per month
4 months home membership (workout at 1 branch only): 2,800 Pesos per month
4 months passport membership (workout at any of Fitness First regular branches): 2,900 Pesos per month
Note that actual rates may vary. They accept credit cards for monthly installments or cash if you wish to pay in full. They also have an admin fee and it varies from branch to branch.
In case you were wondering, Fitness First also has two premium branches with higher membership costs. These branches are called Fitness First Platinum (one of which is located in Trinoma and the other in RCBC Plaza). These branches are exclusive because they have added facilities and privileges. I think they cost above 3,500 per month the last time I checked. Could anyone confirm?
Related posts in Gym Guide:
Part 1: Gold's Gym
Part 3: Slimmers World
Subscribe to Pinoy Guy Guide by email to receive the latest updates or get a chance to win a Gillette Mach 3 Turbo Shaver by joining the forums.