Dare to go bare?
In this post, Pinoy Guy Guide contributor, Tim, shares his own experience on bikini wax.
Gone were the old tales when the art of waxing was only reserved for the opposite sex for that hair-free baby feeling. In today's time, even men – yes, as in us guys – are now opting for a hair-free feeling, ahem, down south.
We do not usually discuss such topics to our guy peers whenever we talk about vanity. But did you know that going hair-free down south has its own advantages? In terms of health, it reduces sweat down south especially when you are exposed to the sun therefore, making you feel more comfortable than ever. Also, in terms of aesthetics, no unwanted hair would be seen when you are wearing just your underwear or swimming trunks. You will look clean, neat and soft. Best of all, it will give emphasis down there.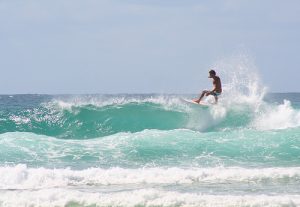 Image credit: monkeyc | License
Bikini wax only covers hair above the jewel and those that are in our inner thighs. If you want, you can suggest to have all the hair above completely removed, or leave just a little, or have the treasure trail hair waxed or not. In my case though, I refused having my treasure trail waxed.
My experience of Bikini wax was caused by pure curiosity on how it feels like. For first-timers, the typical "ouch and &@*#@" are inevitable. As a matter of fact, I even suggested a minute break from the therapist for each waxed area. It took me almost an hour for the session, and several breaks in-between in order to restore myself.
Words to describe the results thereof are: clean, smooth, soft, and neat.
Note that bikini wax is different from Brazilian wax. Bikini only covers the hair above and that in our inner thighs, while Brazilian covers all hair beneath down under, including those which we are unaware of.
For the PGG readers out there, would you dare to have a bikini/Brazilian wax in order to save yourself from trimming?
Tim is a 19-year-old Hotel, Restaurant, and Institution Management student, who considers himself as a modern Pinoy, and a great appreciator of male fashion. Tim hopes to share his experiences, and help the timid guys to get out of their old comfort zones in order to experience the zest that comes within a modern Pinoy.
*The contributor had his treatment done in Lay Bare. www.lay-bare.com
Not yet subscribed? Get the latest updates by subscribing to Pinoy Guy Guide by email. Join the forums to discuss what's in for men.