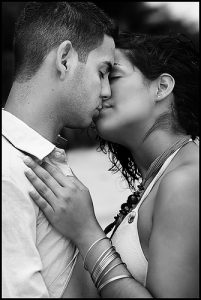 Image Credit: Abnel Gonzales | Creative Commons
Unlike women, us men have all the choices of finding a girlfriend since more often than not, we are the ones who approach women and not the other way around – well at least in the Philippine setting. In my own experience back then, I used to have a list in my mind of the women I would consider dating and another list who I would never consider dating – "Just friends" as they call it.
Well lately, I have realized that finding a girlfriend is in many ways similar to job-hunting. If you come to think of it the two have plenty of similarities, some of which are listed down.
1. Finding the girl to court is like choosing a job ad in the classifieds
When you pick from the classifieds the jobs you want to apply to, you put them in a list. Same is true with women. When choosing the girls you'd like to date – you don't just stick to one in the beginning! You make a list of women you would like to date based on your type. I'm sure you wouldn't put all your chances on a single girl. As a good old saying goes "Don't put all your eggs in one basket".
2. Courting a girl is like sending your resume
When you start showing hints that you like this woman and go through a series of dates – it would seem like you are applying for a job. You do all your best to impress and make sure that you have said and done everything that you think is right, after all there is no room for error in this stage.
3. Dating a girl is like showing the skills and abilities you got
In job hunting, you showcase what you can do through a series of interviews and exams to prove what you're worth. This is also true with dating. You will go the extra mile by treating the girl out to restaurants whose list of menu items you can't even pronounce. You will also have to show what you can offer – chocolates, gifts, flowers and everything small or big – which you think the girl would like hoping in the end she would say "Yes".
You might ask: "So what is the moral of the story of finding a girlfriend?"
Well I would say: Send as many applications as you can to find a woman who is looking for a guy like you.
Liked this story? Subscribe to Pinoy Guy Guide via email