Welcome to Pinoy Guy Guide (PGG) – a blog about the latest styles and trends for Filipino Men.
What is Pinoy Guy Guide (PGG)?
PGG is a blog on men's fashion – which aims to provide news about the hottest apparel and clothing for men.
PGG is a lifestyle blog for men – that gives updates on topics covering high-tech gadgets, chart-topping music, blockbuster movies, interesting men's hobbies and so on. By being a lifestyle blog, PGG also provides tips and how-to's for guys. Some of these tips include how to date women, what clothes to wear and how a man can be his best self.
PGG is also a buyer's guide for men. It provides male consumers reviews on brands and products ranging from footwear to gadgets to perfume and even to cars and condos.
Pinoy Guy Guide is the Ultimate Men's Fashion and Lifestyle Blog.
In the Philippine Blog Awards 2, Pinoy Guy Guide received the best blog award for the fashion and lifestyle category.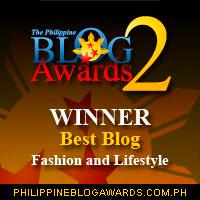 How it all started?
I started this blog-magazine type of website in 2007. At that time, I thought that I'd put up a personal blog where I'll put my latest clothing and style purchases. I didn't know that many guys were also interested in finding out what's new and what's the latest for men so the blog evolved from a personal blog to what it is today.
Who is behind PGG?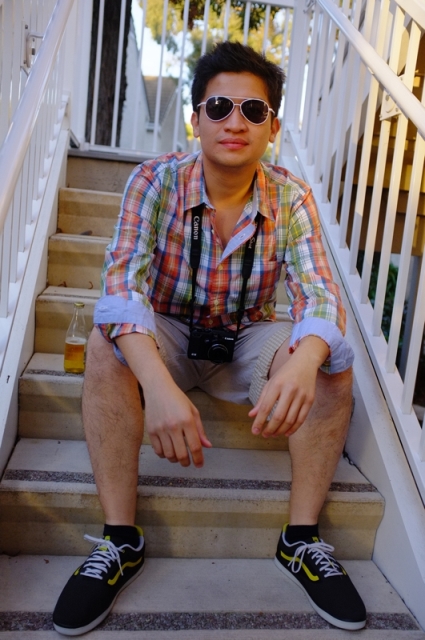 Hi. My name is Chris and I am the Filipino guy behind PGG.
Back during college days, we used to wear uniforms. I found it a little boring to wear the same thing on weekdays and to look identical with everyone else. I thought it was even a miracle that our female classmates can distinguish us boys apart.
When I finished school, things changed. There were no more uniforms and I began to realize that getting a job means not only being able to answer the interviewer's questions but to score points by looking good, dressing stylish and standing out from the rest of the other candidates.
That's when I started to overhaul my wardrobe.
I bought many pieces of clothing and posted each item I bought in a personal blog. That personal blog became Pinoy Guy Guide.
I saw clothes not as an expense, but more of an investment; a good investment not only for my career but also in meeting gorgeous women.
Aside from men's fashion, I write about dating tips, gadgets, music, movies, cars, lifestyle and pop culture – anything that interests me and interests other guys too.
My life experiences continue to shape and teach me much about what it means to be a grown-up man in this generation and through this blog, I share what I know and what I have learned so that I can reach out and help other guys too to be their best selves.
Currently, I work in an IT firm where aside from the usual techie work, I continue to do my research on the latest "in" thing for guys. During my past time, I watch concerts, go out (and sometimes booze) with peers, converse and learn with people, spot trends and gadgets, hit the gym and travel to places (my fave).
I am located in Asia, in the awesome islands of the Philippines so if you have questions, comments or feedback or if you just want to say hi to me and give me a high-five – whether you are here in Manila or in the opposite side of the world – please feel free to drop me an email at pinoyguyguide[at]gmail[dot]com or use the form here to view my contact details.
You can also connect with me on Facebook, Twitter and Instagram.