If you have been looking around for stuff to wear, you will notice that checkered shorts are everywhere and it has been the latest trend for the past few months.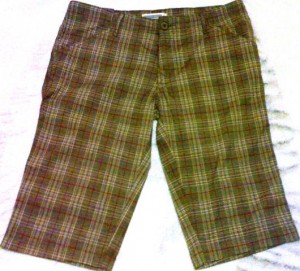 I'm not even exactly sure how it all started knowing that summer is way over and it's the rainy season. Nevertheless, I was given one as a birthday gift and I really like it! It's really nice, decent looking and very pleasing to the eyes. Moreover, these type of shorts are the kind you'd be comfortable to wear when going out for casual gimmicks and out-of-towns.
So anyway, I'm not entirely sure if "checkered shorts" is the correct term to use so if you happen to know what it's exactly called, I'd be very grateful to know.
Know the latest styles for men by Subscribing to Pinoy Guy Guide