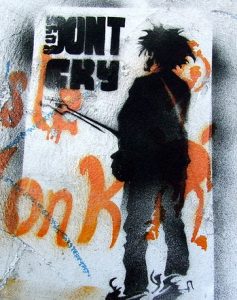 Image credit: Celesterc | Creative Commons
Two weeks ago, I heard the old but still nice song "Boys Don't Cry" over the radio. Ever since, I was so intrigued by the title to the point that I've conducted a poll here on PGG to find out what readers think about that phrase.
Surprisingly 90% of PGG readers agree that boys DO cry and it's OK for boys to cry. I actually believe the same thing. You see, men are still human beings…
So to those who voted in the poll, tell your opinions by posting a comment below on why or why you don't think that boys should cry.
Subscribe to Pinoy Guy Guide by email