"Exactly where do you get it?" was the question I had in mind when I first saw some guy wearing this kind of watch a couple of months ago. Actually, I wasn't really enticed when I saw one of these jelly watches. In fact, I ignored it right away. I thought it was a little childish to wear one but I have to admit that it really stands out and it has now become more popular than ever.
I saw two types of these watches. One is made by ODM: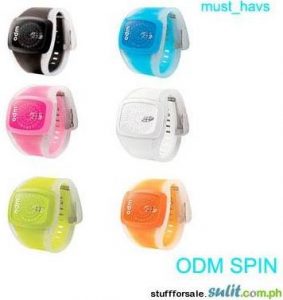 And the other is made by Levi's: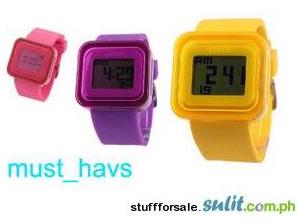 I'm not sure if "Jelly watches" is the correct term to call it. So if anyone knows the correct name, post a comment right away. 🙂
Anyway, I've heard that the one made by Levi's is being worn by a famous Asian actor so I see it being worn more often here in the Philippines. Out of curiosity, I asked a friend of mine how much these are and he said it was something like 4,000 Pesos? Quite expensive I must say!
But then again, if the cost isn't an issue to you and you love the style, why not? The only thing that bothers me is that if this is just a fad in the country at the moment, you may find the watch difficult or inappropriate to wear a few months later. Well, that's fashion after all. Now it's in, the next day it's out!
Get the latest style updates by subscribing to Pinoy Guy Guide
Image credit: StuffForSale | Sulit.com.ph allows this image to be embedded