When you hear "Quiksilver", one thing immediately comes to your mind. Surfing. It is as if the two words are synonymous with each other.



Quiksilver, which is a US brand that originated in Australia, is a men's surf wear company. I am quite sure that you are familiar with them because they are popular. However, in this post, I am not going to talk about their men's surfing outfits. Instead, I am going to showcase Quiksilver's Men's watches which are suitable for the lifestyle of surfing enthusiasts, adventurers, yuppies and students. Ready? Let's go.
Quiksilver Octane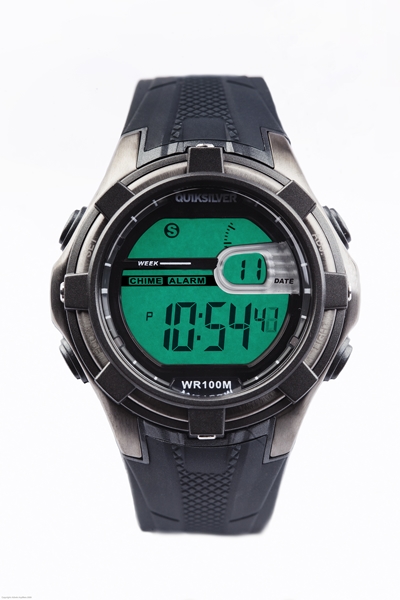 Just by the looks, you can easily tell that this watch is something you can use daily whether you are in school, at the gym, or even if you're surfing at Siargao or Cam Sur. The watch is water-resistant up to 100 Meters, has an alarm, an hourly chime, a timer, a stopwatch and a secondary clock to monitor a different timezone.
You've seen the official product shoots above, but here's the actual product up close with the packaging. Pretty cool.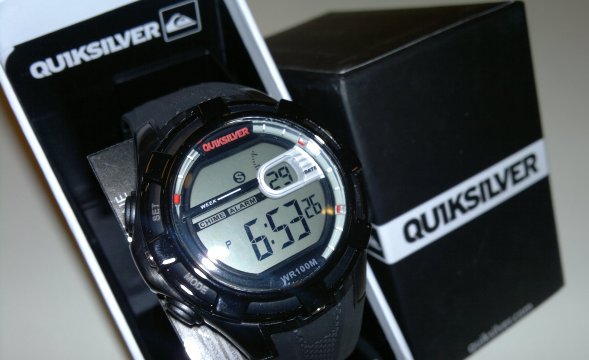 Quiksilver Aero
Aero is basically one of the most eye-catching surfing timepieces from Quiksilver.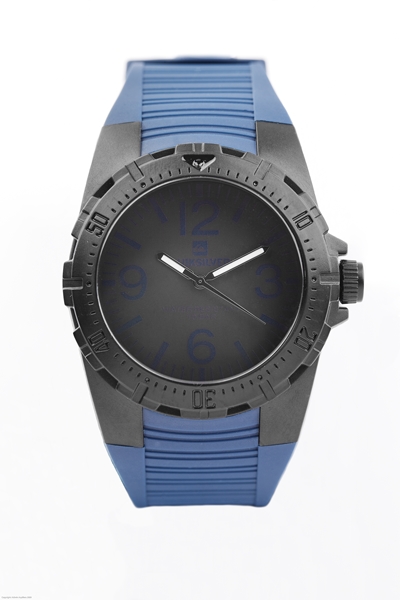 The quasi-luminscent blue color of the wrist strap is a stunner among your friends. If you prefer an analog over a digital watch, this is something I will recommend especially if you have a sporty lifestyle.
Quiksilver Admiral
Some professional guys don't like wearing watches with polyurethane straps. I completely understand them. If you wear long-sleeves or smart-casual in some tall building in Makati, it sometimes feels inappropriate to wear watches with rubber-like straps. But the good news is that Quiksilver knows this and that's why they have the Admiral model.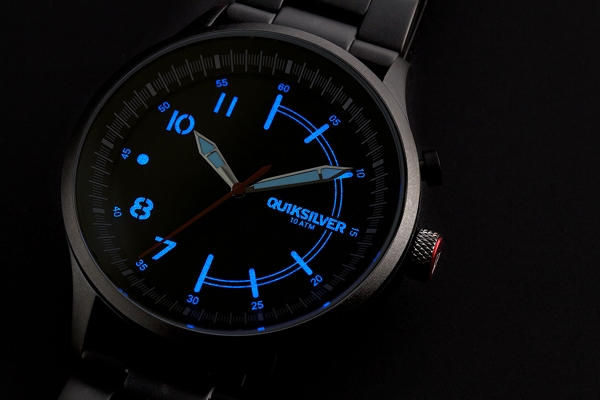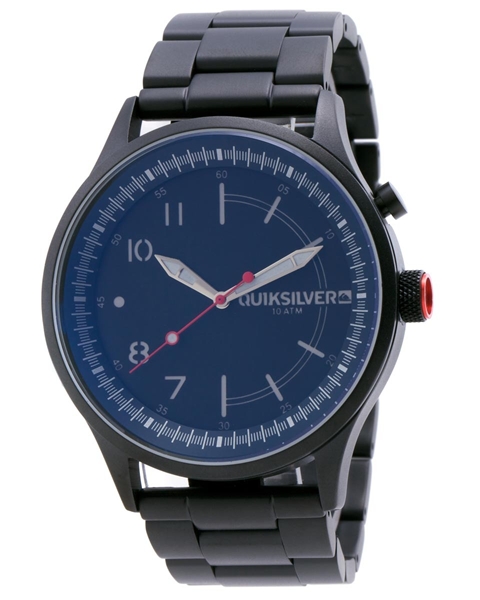 Quiksilver Admiral is the timepiece for pros and students who prefer a stainless steel watch casing and strap. It is something you can wear to more serious business functions like work. But don't get me wrong, these watches are also designed to be worn for fun outings as well.
More photos of Quiksilver Men's Watches below.
Quiksilver products are available in R.O.X store in Bonifacio High Street. I think they also have a shop in TriNoma but I'm not sure where else. Any chance you've been to their stores? So how do you like their men's watches?
Get up-to-date with the latest in men's watches. Join us on Facebook and Twitter.
Guy talk? Join the PGG Forums and subscribe to the newsletter
*Images provided to Pinoy Guy Guide by Quiksilver