Remember the "Ignorance Is Boring" shirts from Regatta and National Geographic Channel? How about the "Nerdy Glasses" which I just featured last week?
Well it looks like we are in for another round of nerdy men's fashion as Regatta has recently partnered with Discovery Channel. The result? Discovery's very own "The World Is Just Awesome" tagline shirts: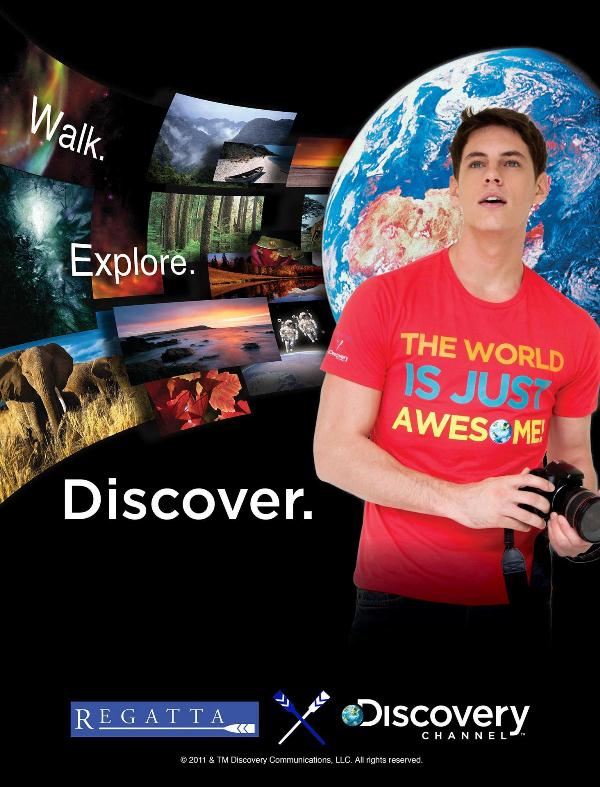 So it seems that the intelligent lifestyle is really in nowadays right?
Hmm, not bad. I even think it is a good and positive campaign considering that these days, many students are just copying and pasting projects from the Internet without even bothering to read. In this time and era, statement shirts like these do help a lot to increase awareness that being nerdy and curious is not bad. It's actually cool!
Want to stay updated with PGG? Subscribe by email, like PGG on Facebook and join the PGG Forums.
*Image credit: Regatta