Manila's cold season seem to have shifted from December to January. Just this past week, I have been waking up in the mornings freezing so I had to take a jacket to work.
So if you are also feeling the cold weather this start of the year, why not consider getting this jacket from Jag Thug?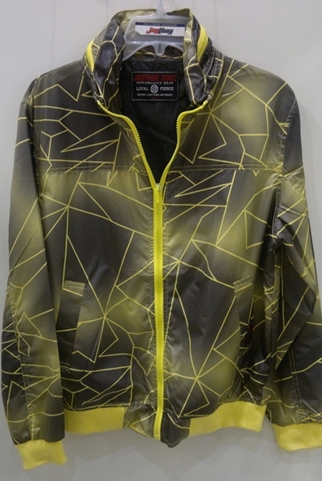 It has this kind of laser-like, trendy and abstract designs which you may mistake as glow in the dark (but they're not). It also has a foldable hood at the back which will be useful in case it rains.
Just in case you are curious, this jacket is selling at 1600+ Pesos. Highly-recommended for highschool and college lads as well as professionals who have a sense of style. I'd say this is probably the last men's jacket we will feature here in PGG before Summer 2012 arrives.
So, how do you like the jacket?
Interact with PGG members by joining the PGG Forums – a place to discuss men's fashion, fitness, hot women and more.