People say that fashion trends come and go… Then come back. It's true and one of the trends that is sending waves of mass appeal these days is the comeback of tattoos, especially on us guys.
While tattoos have been around since time immemorial, in the recent times, tattoo studios keep sprouting everywhere and a lot of people I know are getting themselves permanently inked.
In this post, let me show you some of the coolest tattoo designs that rule the world.
Over here we have an arm-to-chest tattoo.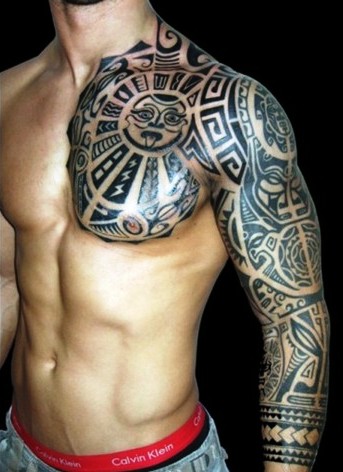 Then this one below has the Philippine Map and emblem all over. Looks very nationalistic. Astig.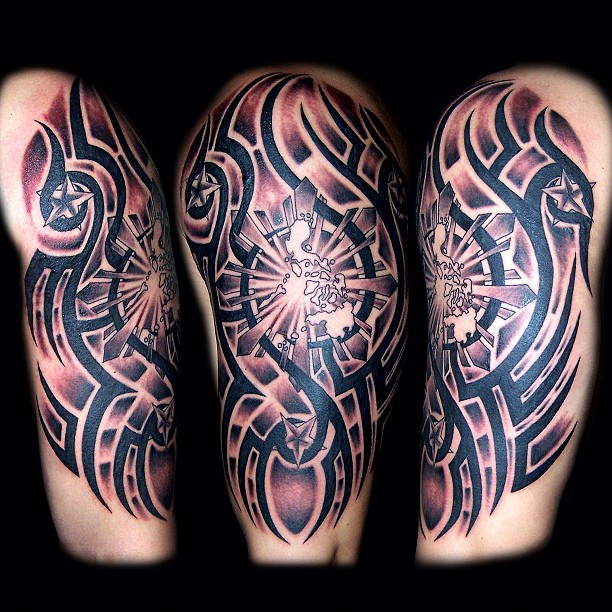 Truth be told, I do not like colored tattoos much. I am more of a fan of black-only tattoos. I find it cleaner and complementing the skin's color better. But if you are thinking of getting something with color, a good design would be something like the one below from Rakel Tattoo.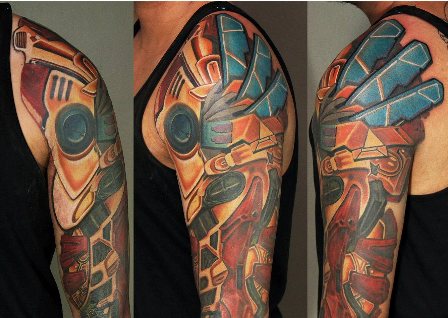 Aside from the arms, another popular place to get inked is on your chest. Just be sure that you have defined pecs for better effect.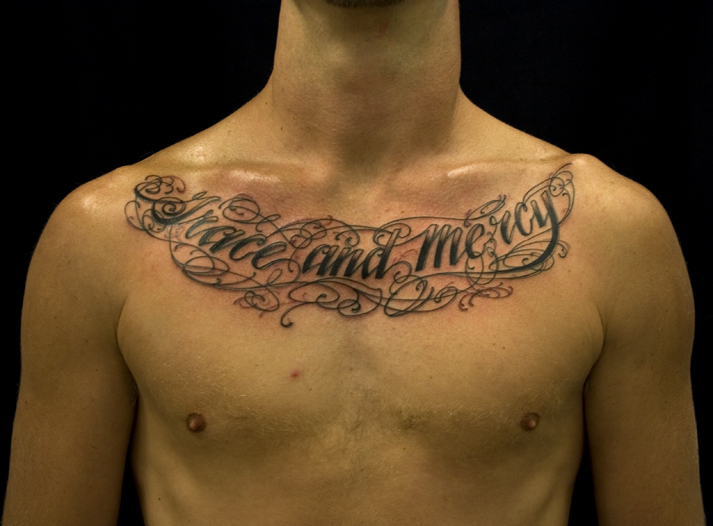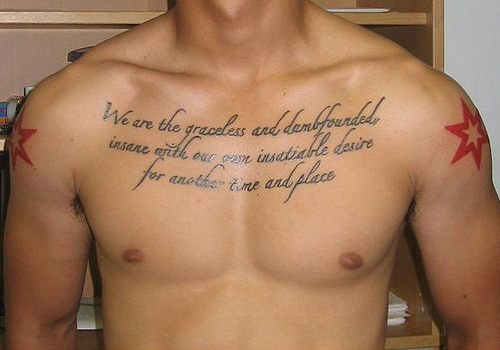 Notice that most chest tattoo designs consist of text-only quotes. Be sure to choose a quote that inspires you to become better. Or maybe some text that has special meaning to you.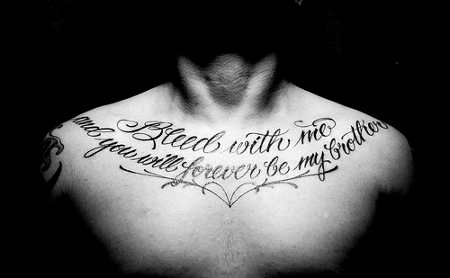 If you ask me, one of my top tattoo picks are tribal designs like the ones below. It is abstract and somewhat meaningless, but it gives an impression of strength and virility.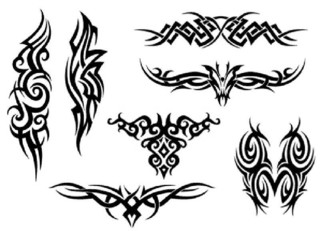 When put all over the body, tribal designs would look something as powerful as this.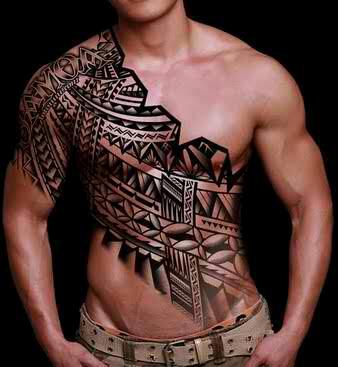 But maybe the above tattoo would be too much so you may opt to cut the design just right below the chest.
—
I already have two guy friends who got themselves tattooed within the last six months. And some more coming. Based from my friend's experience his tattoo procedure took about 3 hours to complete and cost him 5,000 Pesos. Not to mention that the tattoo on his arm became very itchy while his skin was healing and getting used to it. Good thing the itch went away a few days later.
I interviewed a few female friends on what they think about guys with tattoos.
One of them said that it looks "astig" on guys and very masculine.
Another said that it made the guy look untidy and was a huge turn-off.
Then another said that it looks "hot".
But still another female friend said that it is a total waste of skin and body.
Heck, these women are all contradicting. Can't they make up their minds? LOL. Well I guess girls have their own preferences when it comes to the guys they date, in the same manner that we have our own preference for girls too.
Now just because it's the trend does not mean I am getting myself a tattoo any time soon. There are a lot of things to consider like "Would it hurt my job and future opportunities?", "Would the tattoo still look good when I get older?" and "Would it still make a good impression once I become a family man in the future?".
I have yet to think about it a hundred times over before doing something permanent like this.
How about you? Do you see yourself getting permanently-inked? Which of the tattoo designs do you like best?
*Image credits: BestTattooPictures, Rakel Tattoo, SkinWorkz | For illustration purposes only
Get yourself in style. Know the latest men's fashion on Pinoy Guy Guide.
Subscribe to PGG Mailing list or join PGG on Facebook, Twitter and PGG Forums.