If you recall, last September, I had my hair dyed at Azta Urban Salon and I was really happy about it. Now months have passed by since then and as you would expect, my hair grew back to black already.
I am missing my colored hair and as much as I would like to get it dyed again, I just couldn't. I am applying for a foreign visa and I do not want to look different from my passport picture so I decided to postpone my hair color maybe for April this year.
In the mean time, I was lucky enough to have found this: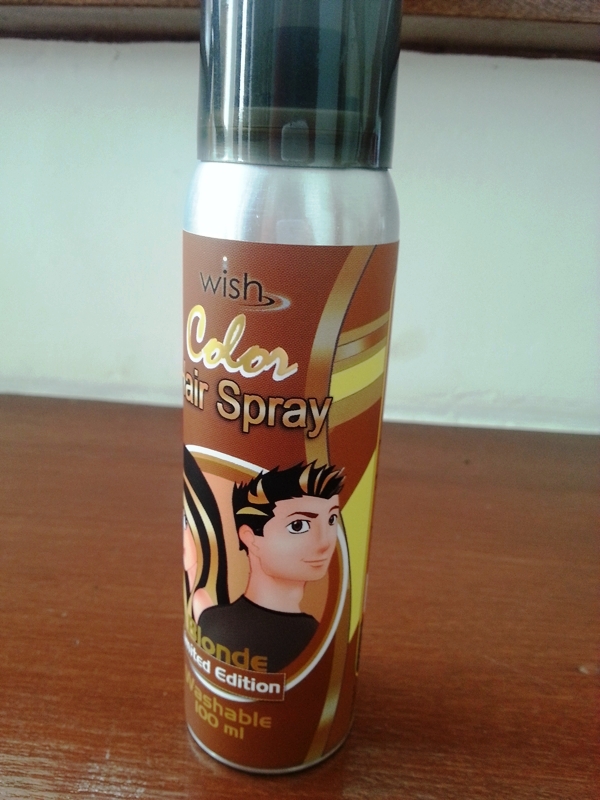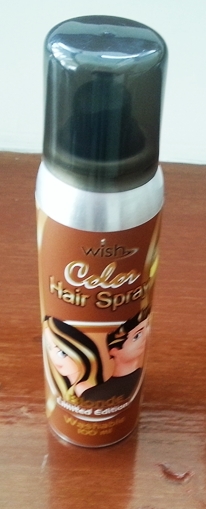 Wish Men's Washable Color Hair Spray. I was able to buy one at Watsons and it is perfect for the guys out there who would like to try it first what it is like to have a temporary hair color before getting a more long-lasting one from salons.
Another nice thing about hairsprays like this is that you can use it for special occasions that you'll be attending then wash it off easily at the end of the day.
To apply some, make sure that your hair is dry and free from gel, wax or any hairstyling product so that the color sticks well. Shake the bottle well and hold it 8 – 10 inches away then spray. The result will be something like this: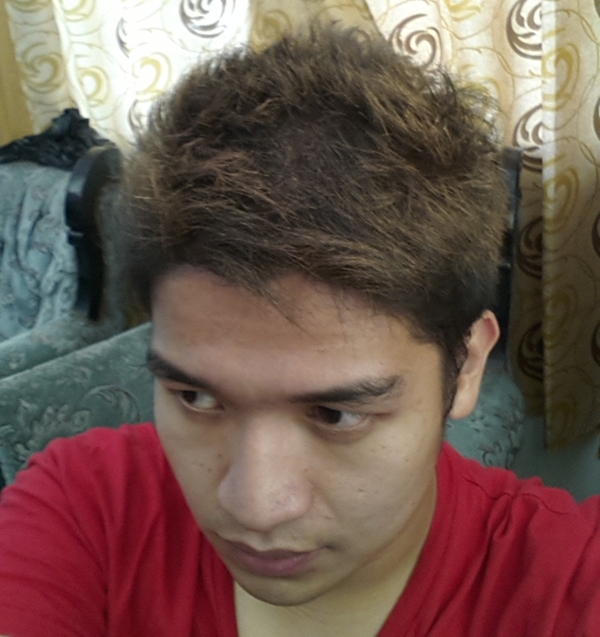 That color is somewhat blonde. Not bad, right? This is a very good replacement for the colored hair wax which I was using back then before it was phased out.
Oh and did I mention that the hair spray smells quite good too? Try it. Aside from blonde there are other colors too like blue, brown and silver. Wait, silver? – you ask. Yes, I'm serious. They can be used by those who are into cosplaying or for anyone who just wants to look really striking.
Get updated with the latest hairstyles for men.
Follow Pinoy Guy Guide on Twitter and Like PGG on Facebook.
Discuss more styles for men at the PGG Forums.