So let's get the ball rolling for PGG Show Your Style 3. In this post, PGG reader Lewej, all the way from Dagupan City drops by to show us his style and what he likes to wear.

PGG SHOW YOUR STYLE 3:
LEWEJ
On Lewej: Skyblue plain shirt from Mossimo, pink top long sleeves, blue denim pants from F&H and accessories from SM accessories
*     *     *    *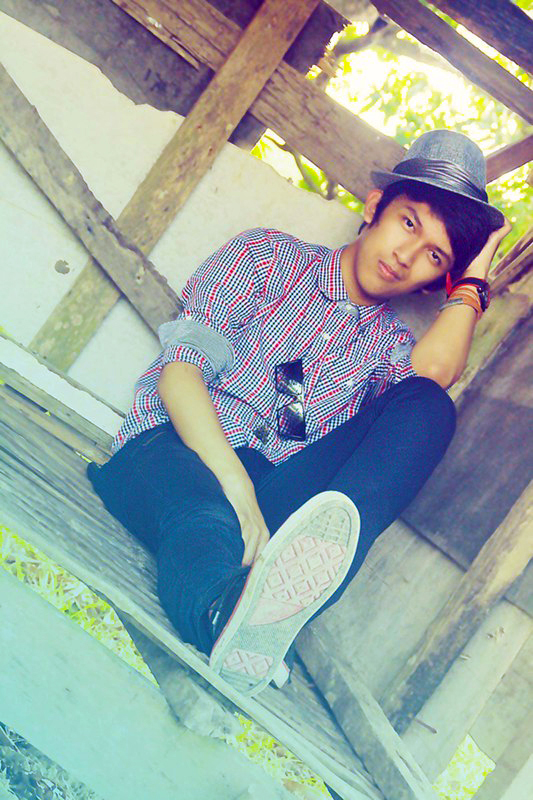 Over here, Lewej is wearing checkered long-sleeves and navy blue pants from Penshoppe, eyewear from Msense, a fedora hat and accessories from SM accessories.
"What I consider when buying my clothes are the following:

I make sure everything fits impeccably
I want a wardrobe that looks great on me, but I don't overdo it.
I change the way people see casual, because casual doesn't have to be boring
I am aware of buying something just because it's "in" right now. I stick to what I truly like because a lot of people rush to get in on the latest trend and end up with a bunch of clothes they don't wear.
I am buying the item not simply because of the brand name but because I love the quality and style."   -Lewej
There you have it. Thanks Jewel for sharing your look here on PGG. You now have a chance to win Birkenstock footwear.
Like Lewej's style? Then vote for him on Facebook by liking and sharing here. Also, retweet and favorite his outfit on Twitter with hashtags #PGGShowYourStyle and #BirkenstockPH
Want to join Show Your Style and win 5,000 Pesos worth of Birkenstock German Men's Footwear? Click here for details.
Follow #PGGShowYourStyle on Facebook and Twitter
Like Birkenstock on Facebook. The official sponsor of PGG Show Your Style 3