The truth is, while women are into jewelries, most of us guys just don't give a damn about it. We'd rather spend our money on gadgets and cars right? But here's the thing: As a man, you should own at least one important jewelry. That would be none other than an elegant watch.

A few weeks after my birthday celebration, I realized that I was not able to buy myself a gift. You see, it has been my tradition to reward myself for milestones in my life: graduation, job promotion, awards, achieving my fitness goals, scoring getting a girlfriend and all things similar which would of course, include my birthday.
As such, I decided to go out one day and look for an elegant multifunction watch. I hopped from store to store but I couldn't find any that suits my taste, until I saw this: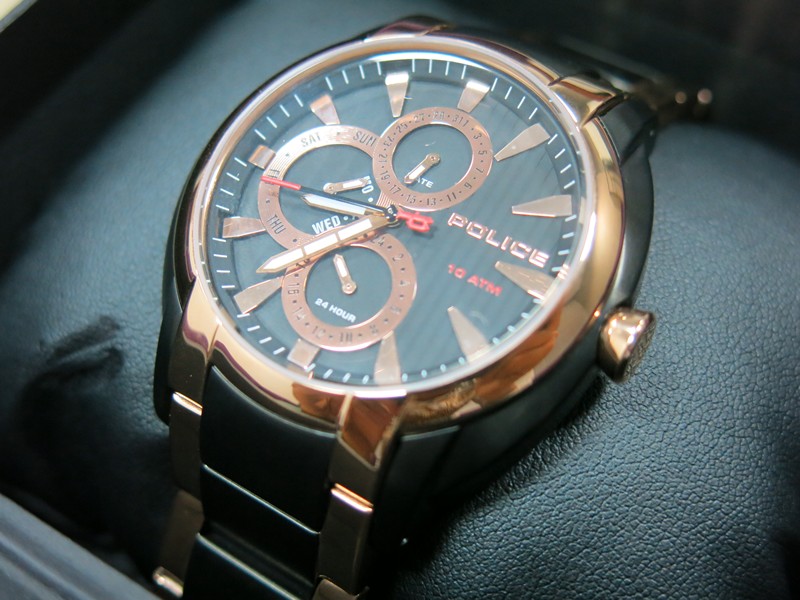 Meet the so-called "Independence" watch from Police. When I saw it, I just couldn't take my eyes off it. I just drooled. Just look how classy and elegant it is. You would love the color black mixed and matched with the color of copper: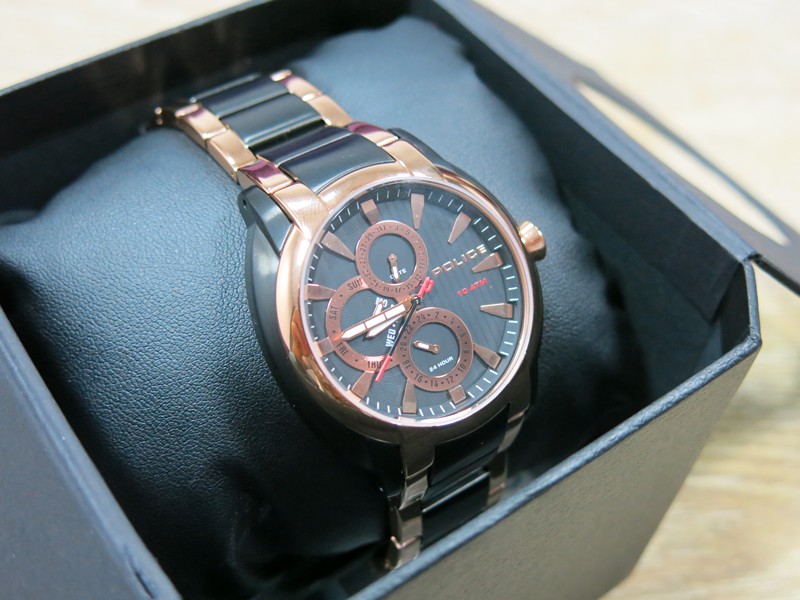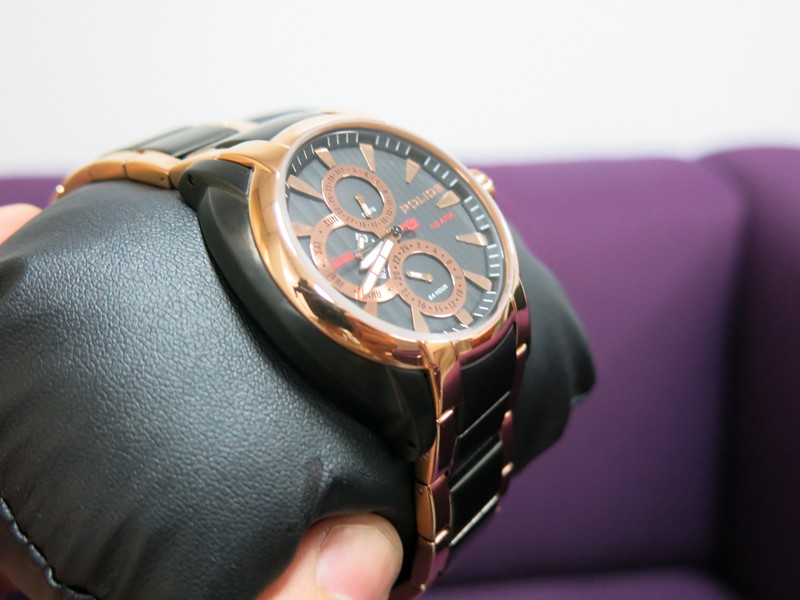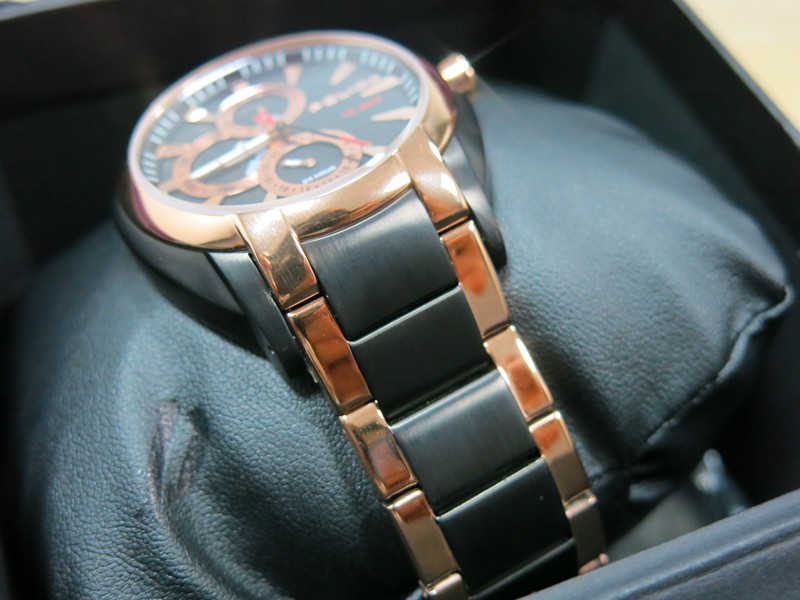 This timepiece was created by Italian brand Police. It displays the time both in 12-hour and 24-hour formats and it also shows today's date using its dials.
When you buy the watch, it is wrapped in a box like this. You'll love it.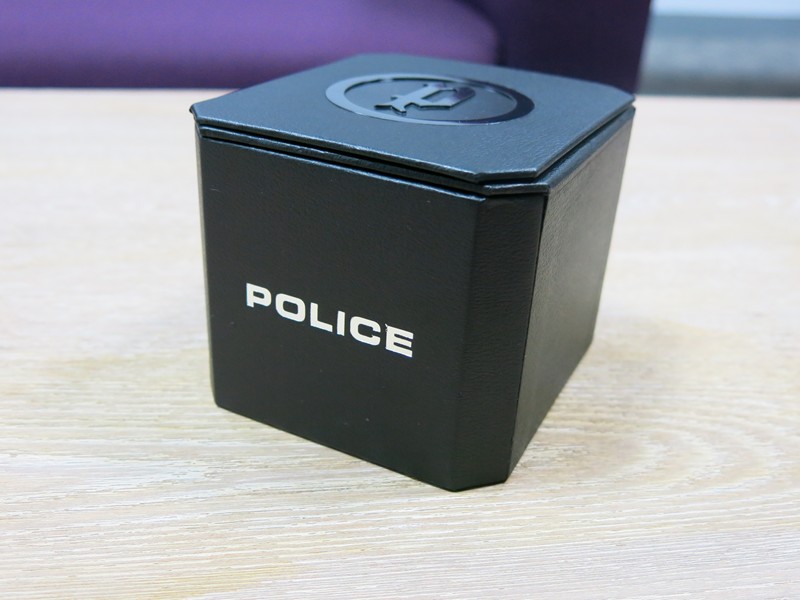 The watch is water resistant up to 10 ATM (i.e. 100 meters). You can basically swim with it.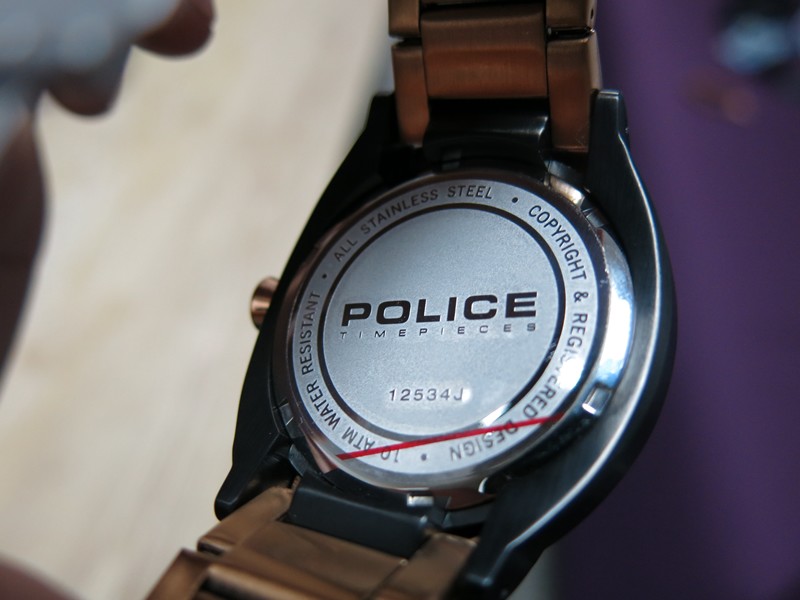 As you can see, this timepiece is dual purpose for me. I can wear it for sports and recreational activities and also for more formal occasions. Here are a couple of my photos when I wore it to the Forward Fashion event at the US Ambassador's residence last September.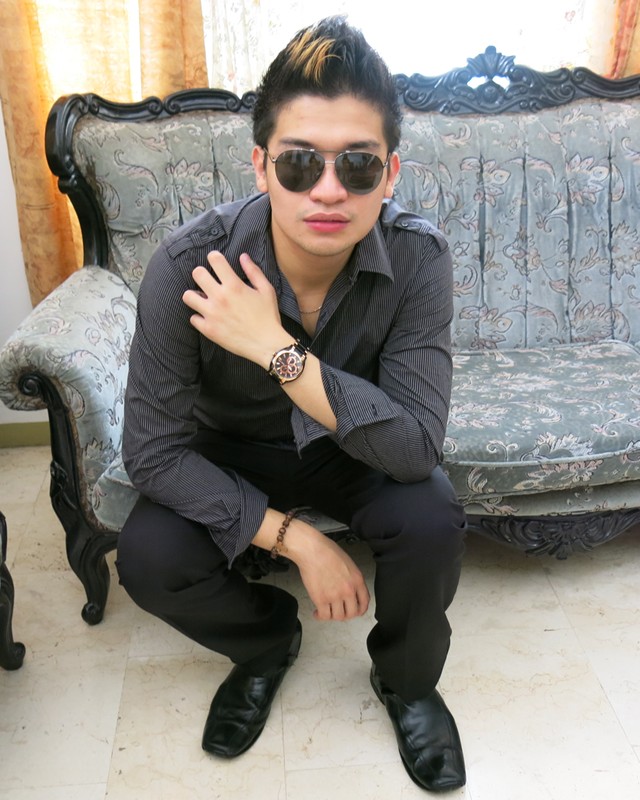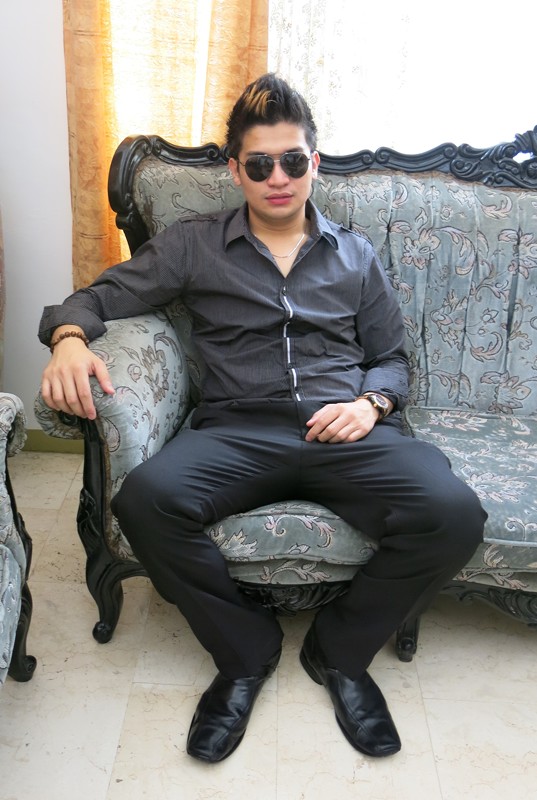 Whenever I come to work or go out with my date wearing this watch, I get a lot of compliments with it. The watch is a bit pricey, but I guess I got my money's worth. I feel satisfied and elated whenever I'm wearing it. If you are looking for a versatile and eye-catching watch, i highly-recommend that you get this one while they are still available.
Stay updated with the latest in men's fashion here on Pinoy Guy Guide.
Subscribe by email. Connect on Facebook | Twitter | PGG Forums