An IT professional, a jetsetter and a travel blogger, Dan, who blogs about his most memorable trips shows us a couple of his themed get-ups.
PGG SHOW YOUR STYLE 3:
DAN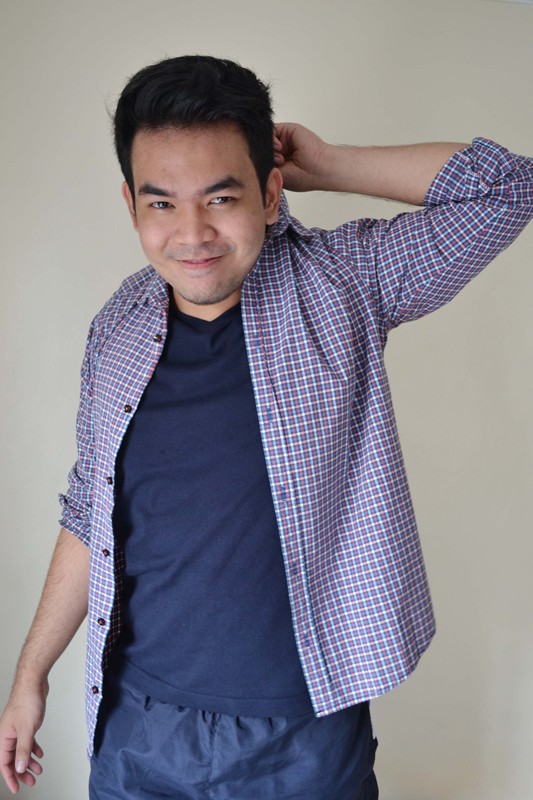 "TGIF look"
What Dan is wearing: Mini plaid long sleeved polo shirt with buttons open and sleeves folded in three fourths plus a V-neck navy blue under shirt.
"This is the look that will never go wrong whether you are on a Friday, dress down mood for work or heading straight to a party. You can just close the buttons when you are at work or keep them open for a night out. Best paired with jeans or chinos." -Dan
*    *    *    *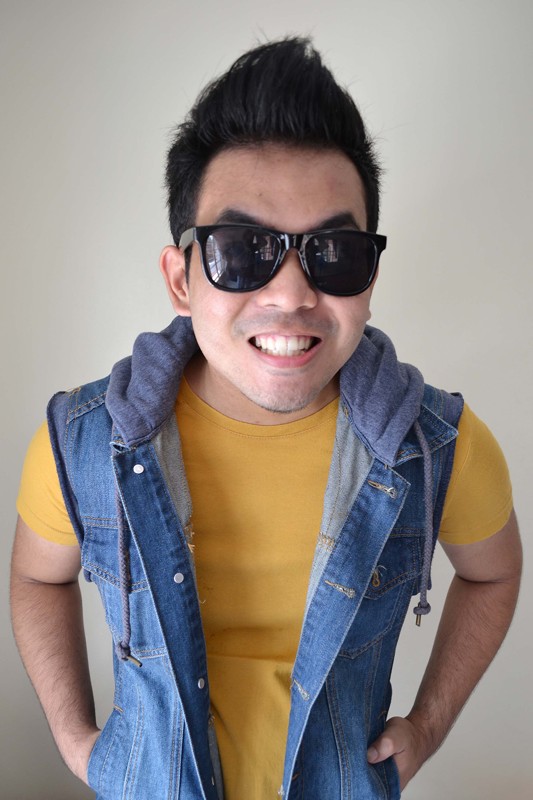 "Street style"
What Dan is wearing:  Hooded denim (maong) vest over a mustard round neck plain shirt and a piece of eyewear to wrap it all up.
"This hooded vest is a must-have because it is very flexible to pair. On this particular look, I paired it with a bright inner shirt to give a fresh feel rather than the usual dark/gray/black inner shirt that makes it look like a rocker. This however, could be your happy mood wear whether you want to go out with friends in daylight or at night."  -Dan
 *    *    *    *

Thank you for sharing your style here on PGG Dan! You showed us that men's fashion does not need to be serious all the time. Sometimes, you need to have a fun mood too. 🙂
Like Dan's style? Vote for him on Facebook by liking and sharing here. Also retweet and favorite his outfit on Twitter with hashtags #PGGShowYourStyle and #BirkenstockPH
Dude, you only have until November 30 to send your entries for PGG Show Your Style 3 and get a chance to win 5,000 Pesos worth of Birkenstock GCs. Hurry, see the mechanics here and join now.