In this post, Marky, a resident of Rizal and a long-time PGG reader, shows us his style and tells us how to be fashionable without overspending. His trick? Mix and match.
PGG SHOW YOUR STYLE 3:
MARKY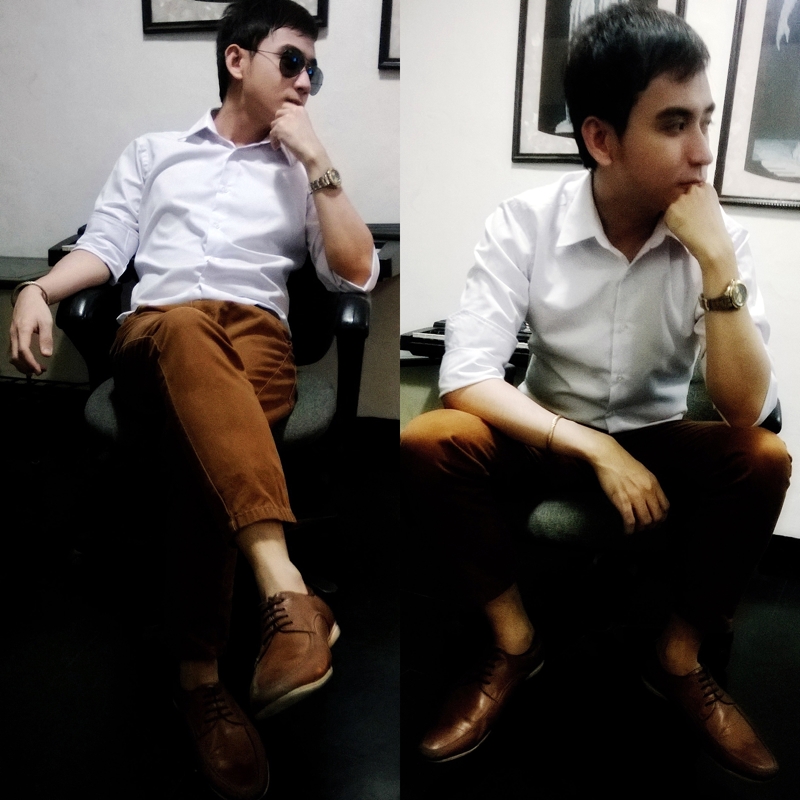 On Marky: White long-sleeves button down shirt, chocolate brown slim-fit jeans, brown leathers with white soles, black aviator shades, two-tone watch from Guess and bangle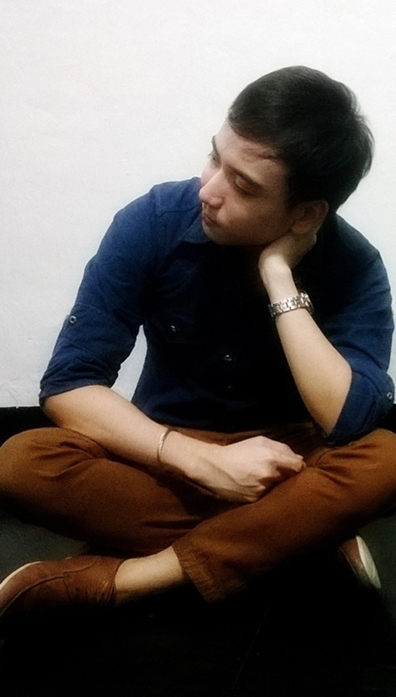 On Marky:  Blue cotton long sleeves button-down shirt (denim design), chocolate brown slim-fit jeans, brown leathers with white soles, two tone Guess watch and bangle
Style Tip from Marky:
"Dressing-up does not necessarily have to mean expensive. Sometimes, the things that you need are in your very own wardrobe, you just have to know what to look for and how to mix and match. Some of the stuff that I wear are from my high-school days, which I just have altered for, give or take a hundred bucks!

When I shop for clothes, honestly speaking I look for the price first, then the style comes next, and lastly the size (and comfort). I am a very practical person so everything has to fit my budget. I do not consider the size as an end to it all. In some cases I still buy clothes even if it's a bit big on me. What I do though is bring the clothing to my trusted local tailor and have it altered to fit, which again doesn't cost much!

I go for the classic simple but elegant look. I make sure that my top and pants do not clash but complement each other. I accessorize using my watch, bangle and belt (although not all the time seen) to add a bit of oomph. One cannot have all the clothes in the world (unless you're a biggie Class-A Supermodel), so to make dressing easier, I invest on jackets, pull-overs, vests,etc. Layering clothes (which is very-much apropos in this weather) can multiply your wardrobe twice, even more.

Aside from the scent I wear, to top it all off, I do not forego the confidence (or at least I try to appear confident). Confidence makes or break your overall appeal: wear too little and your efforts will all be in vain, wear too much and you risk alienating everyone around you. It doesn't matter whether you wear signature clothes or an ensemble that costs no more than a "happy-meal", what's important is how you carry yourself and your attitude with what you wear."   -Marky
Thanks for joining PGG Show Your Style 3, Marky and also for the detailed and enlightening tips on dressing-up. I'm sure a lot of PGG readers will learn from it.
Like Marky's style? Vote for him on Facebook by liking and sharing here. Also retweet and favorite his outfit on Twitter with hashtags #PGGShowYourStyle and #BirkenstockPH