I got invited last week to a Christmas party with other bloggers. The attire? All-white semi-formal.
I told myself that it would be fairly easy to get white pants (since they are in these days) and white long-sleeves. But the biggest problem that had puzzled me for days leading to the party were the leather shoes. I mean, where and how would I find a white pair of leather shoes which would fit my semi-formal get-up and at the same time not a wear-it-once-then-throw-it-away kind of shoes?
You see, when I buy something, I want to make sure I'd be able to use it more than once so that it wouldn't be a waste of money. In this case, I'd like to get myself a pair which I could still wear even after the all-white Christmas party.
It was then that I came across Easy Soft shoes, a sub-brand of World Balance. They make foam rubber shoes which, when seen from a distance, looks like semi-formal leather shoes.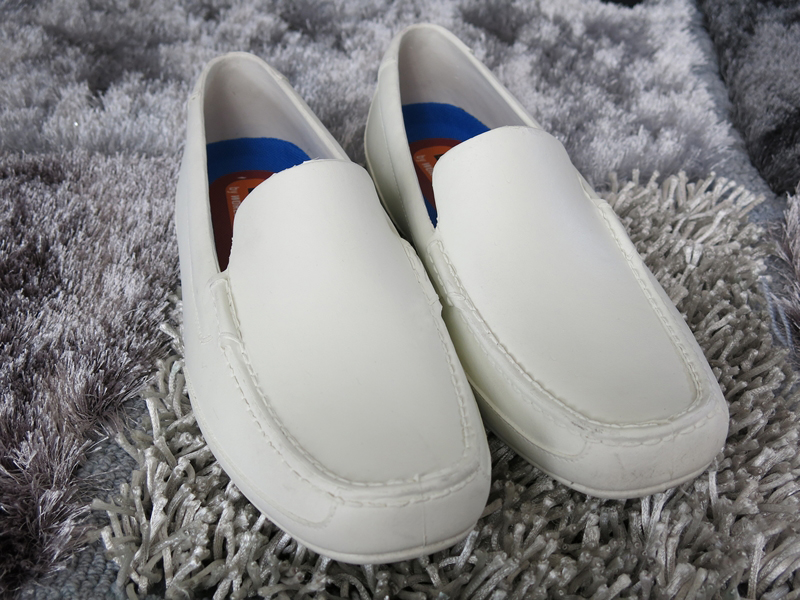 Indeed. Without actually holding it, your eyes will fool you into thinking that these are white leather shoes. But if you look closer and try to hold it, you'd realize that the stitches are not real and that the entire shoe is made of EVA or foam rubber.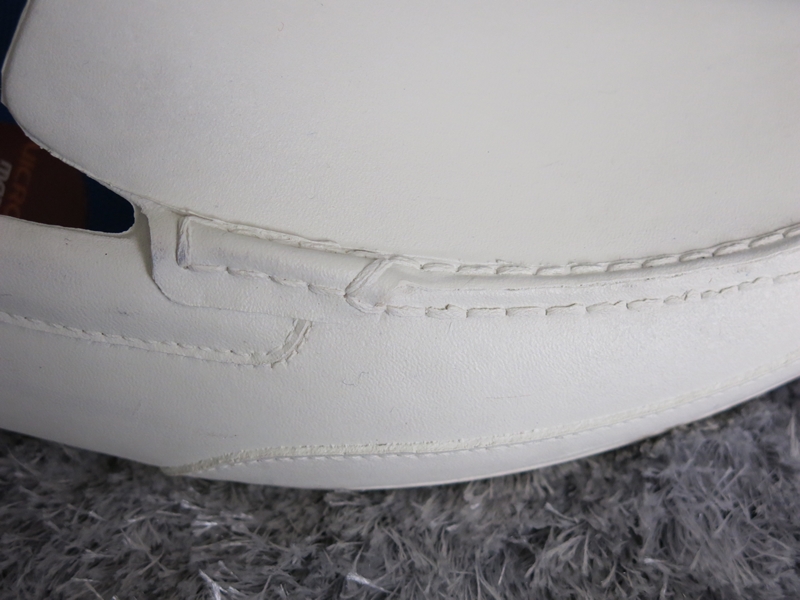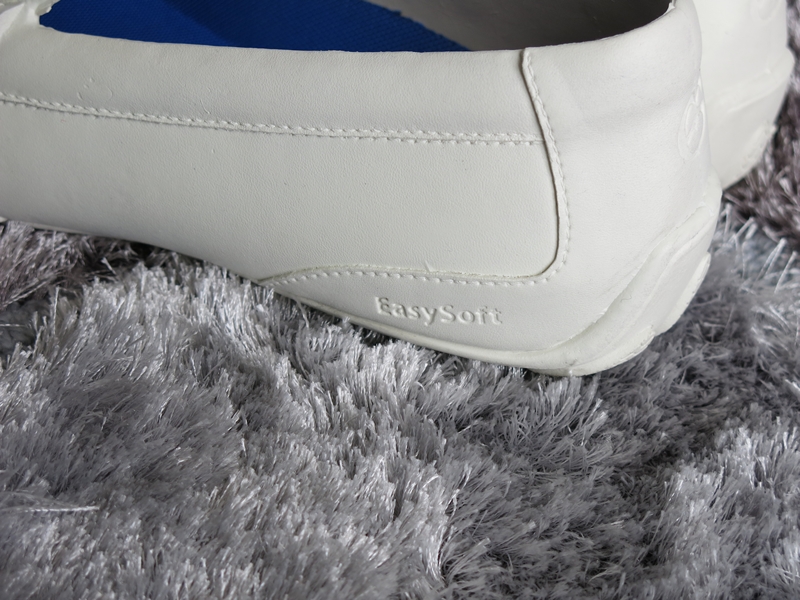 What I like about Easy Soft is that unlike most of the other foam rubber shoes, it feels pleasant to wear because it has an insole material where your feet will rest comfortably. See the blue part below.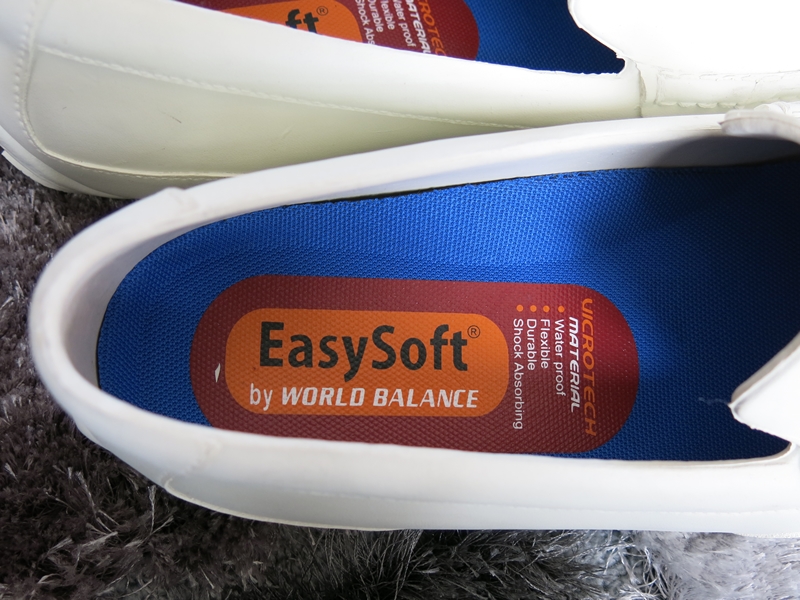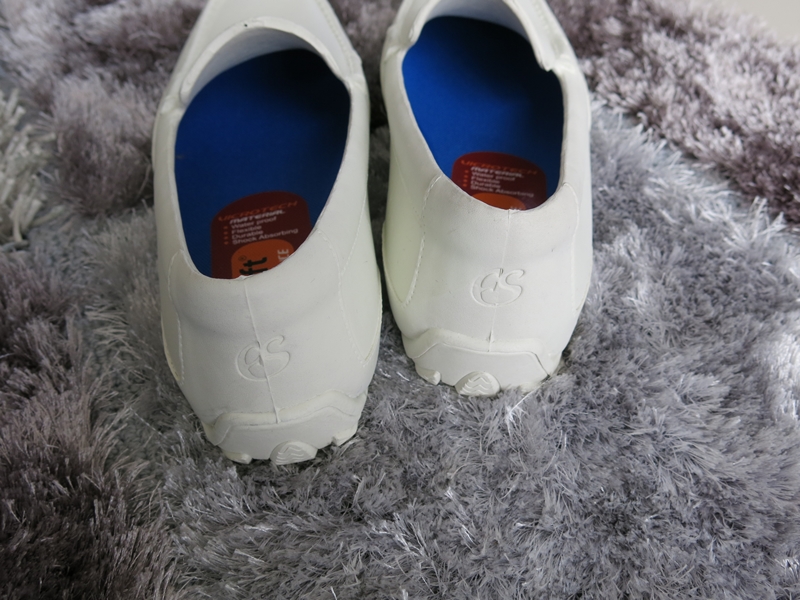 The price is something you would never believe. It costs around 300 bucks only. It is waterproof, shockproof, flexible and something you can wear ruggedly on bad weather days or even for semi-formal events like what I did at the Bloggers' Christmas party.
In the photo below during the Bloggers' Christmas Party at The Rockwell Club, I'm wearing white jeans and white long-sleeves button down shirt from Penshoppe. On top of the long-sleeves, I'm wearing a white vest from Uberto Duranti. And the shoes? Yes, you got it right – I'm wearing Easy Soft's Nevada white mould-injected foam rubber shoes.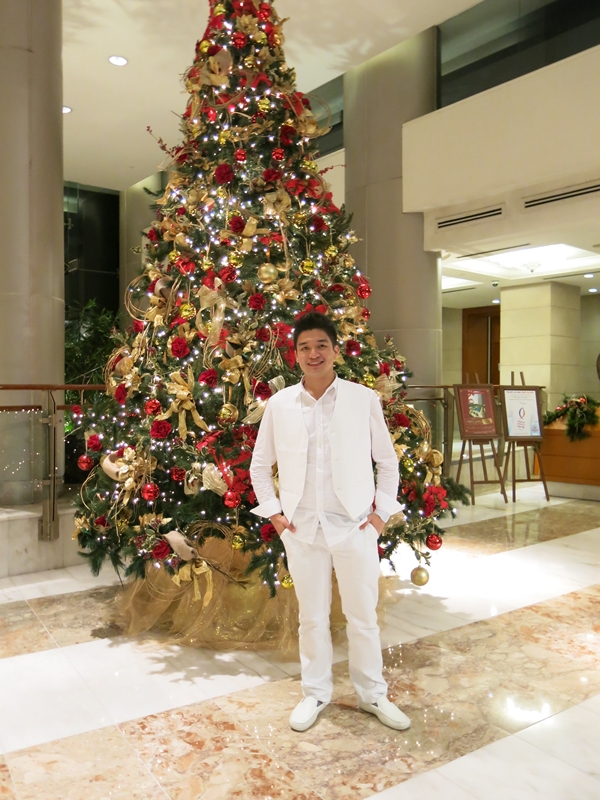 It's a White Christmas, right?
Merry Christmas to all of you there reading Pinoy Guy Guide. I hope you'll have a meaningful and joyous celebration with family and friends. Have a good one!
Cheers,
Chris
Never miss a style and menswear post from Pinoy Guy Guide. Subscribe your email here to receive free updates.