Nothing is going to stop the arrival of summer and one of the things that always gets me pretty excited for the hot season are sunglasses.
I know for sure that you will agree with me when I say that your summer getup will never be complete without wearing a pair of dapper shades as an accessory to match your outfit. That being said, I dropped by SM North Edsa last Sunday to witness the launch of Sprinto's latest men's eyewear for Summer 2014.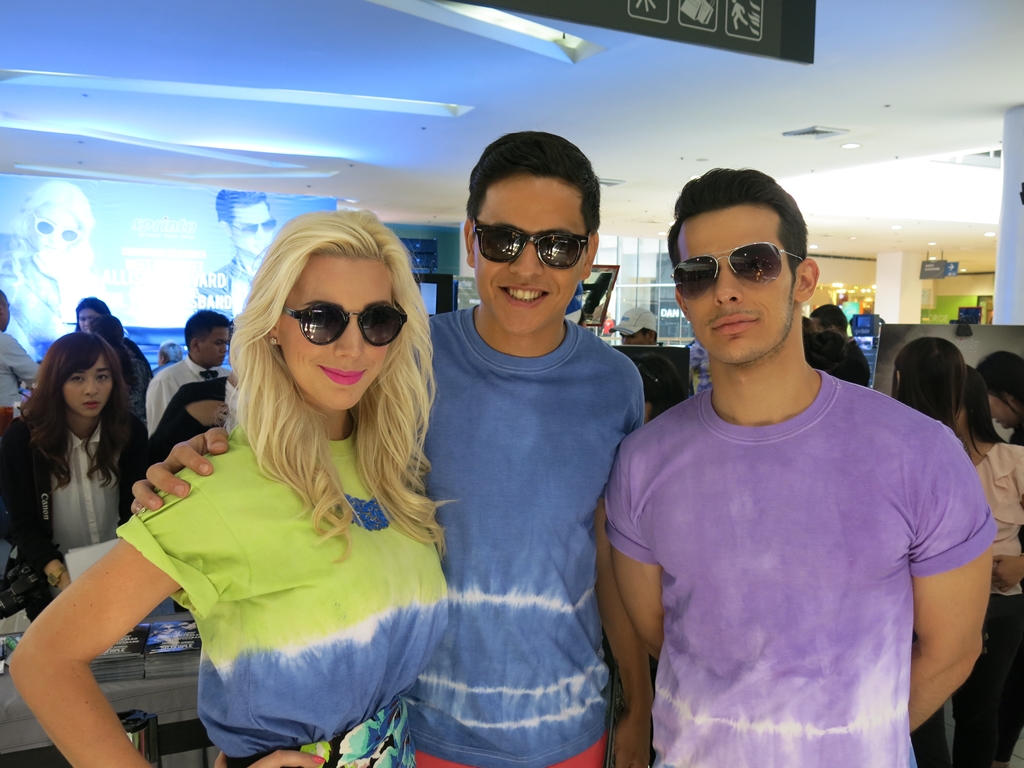 To tell you the truth, I've never heard much about Sprinto until this year. Apparently, they are quite a popular brand which has presence in Dubai, Singapore, Hong Kong and  Manila. The brand, I've learned, is being endorsed by Pilipinas Azkals football player, Phil Younghusband and also by America's Next Top Model Allison Harvard.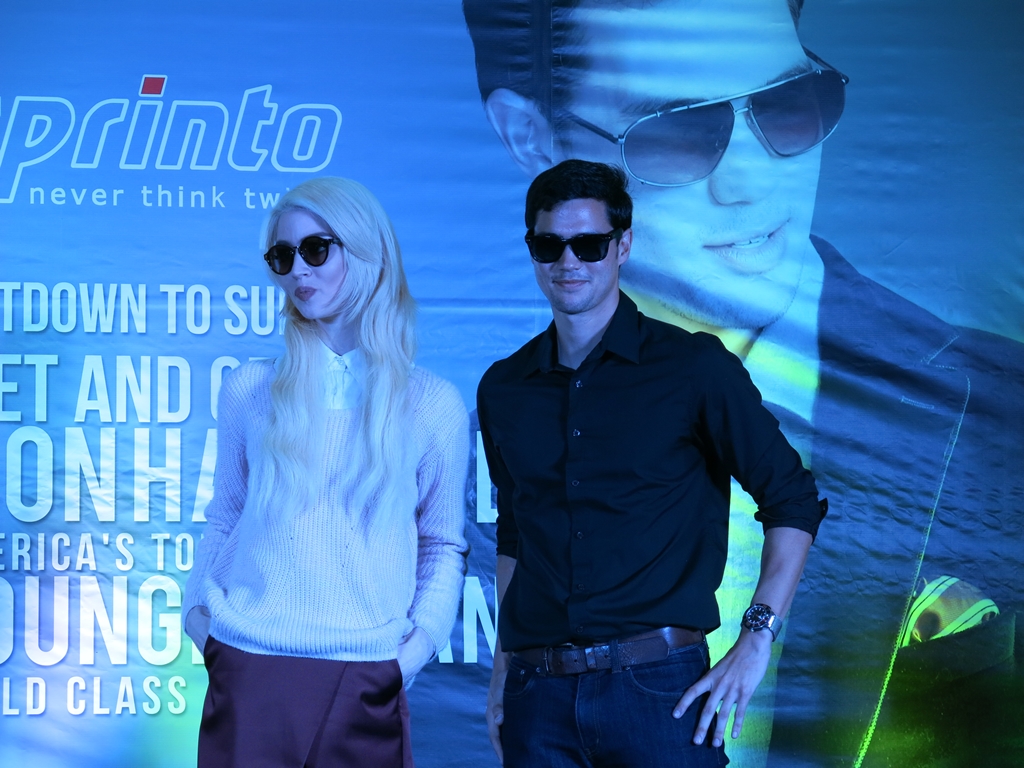 I also got a chance to see the unraveling of their new concept kiosk and grab myself a pair of sunglasses.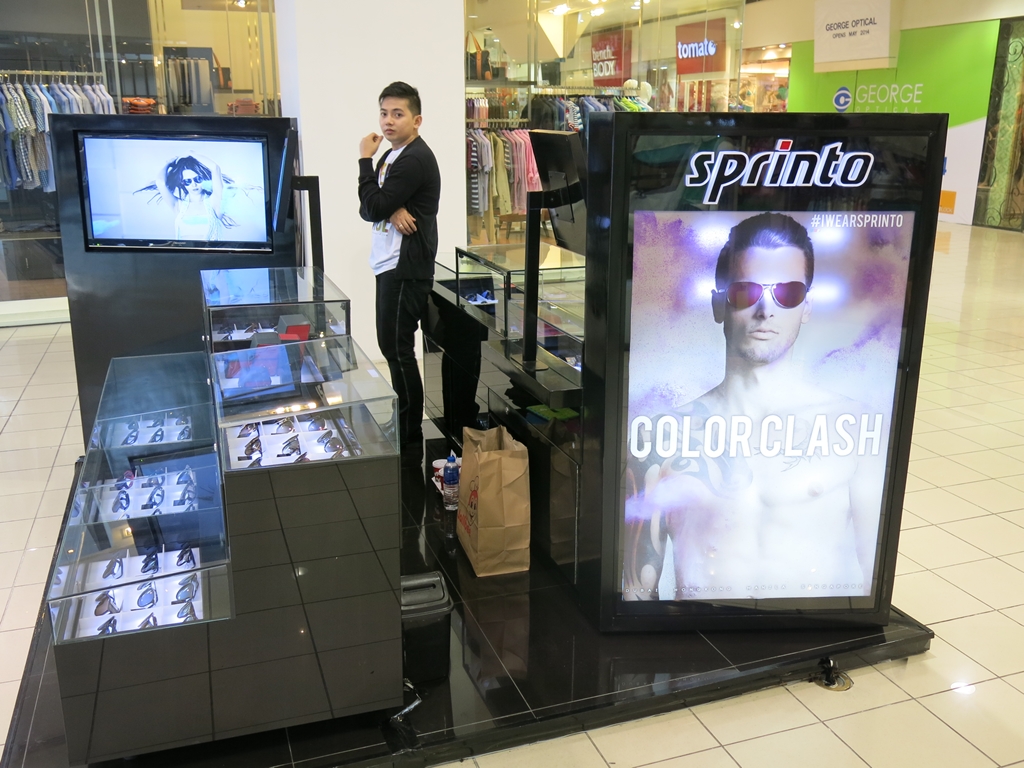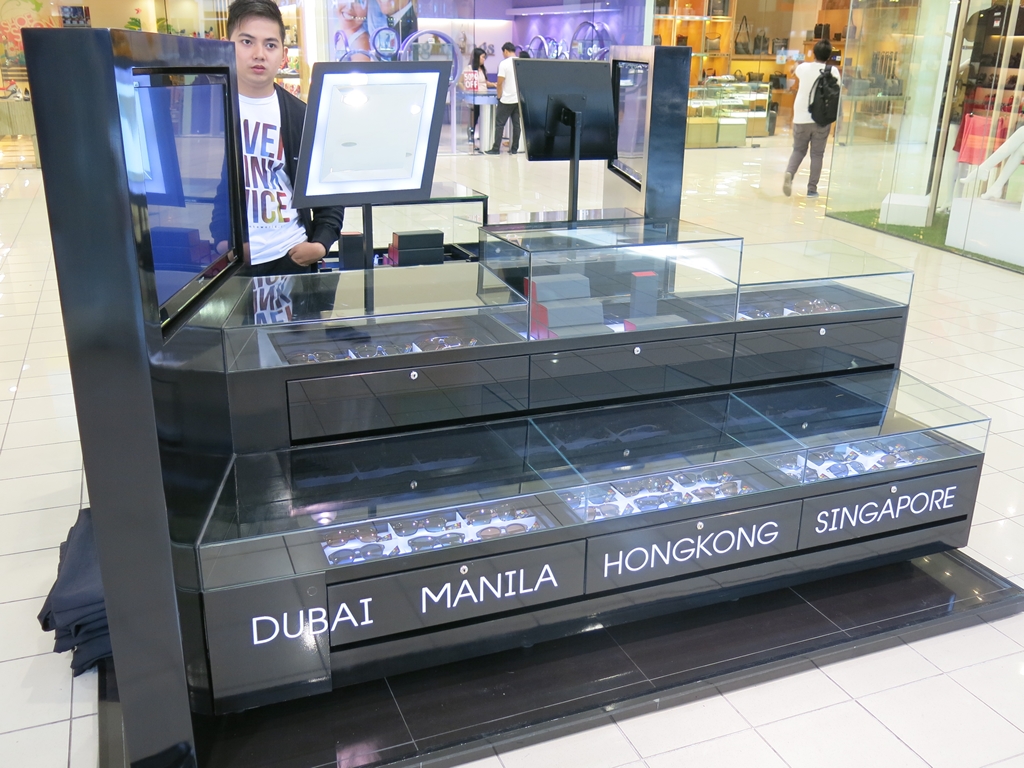 Just for the record, one type of sunglasses that is very popular these days are colored ones. By that I mean shades which come in different colors apart from the usual black ones. Sprinto calls them "color clash" because these are shades that come in different summer colors like blue, violet, red, green and orange. One of the most popular one which I really like is this:
The bright red-orange lens reminds me of X-Men's Cyclops. They are the "in" thing for this summer because it blends well with your beach wear. They are polarized so it helps reduce glare during bright sunlight. Check out the gallery below for more detailed photos.
Of course, one of the perks of dropping by product launches is a chance to goof around with the gorgeous female models before the show.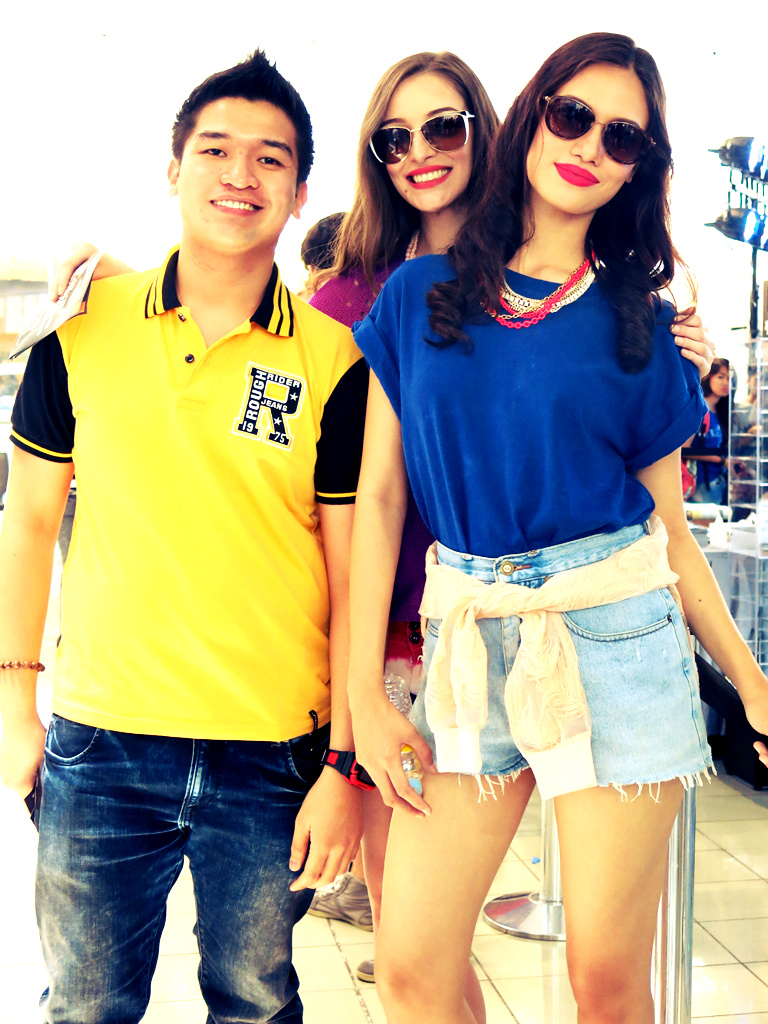 My towering height compared to them is no match. They are so tall and I never felt this short compared to a girl. But let's give it the benefit of the doubt that they might be wearing heels. 🙂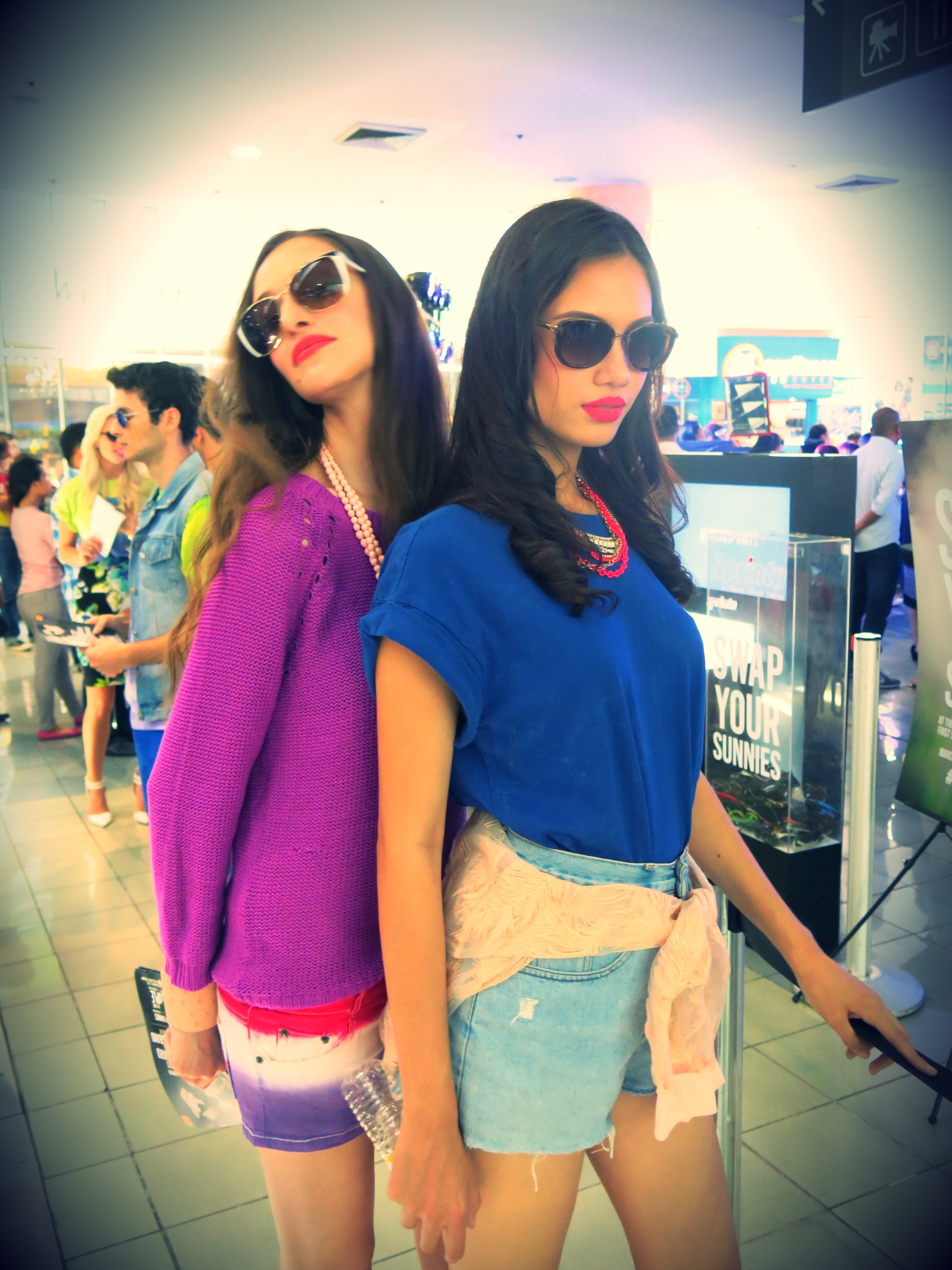 Anyway, Sprinto shades are available at SM North Edsa – The Block. You may want to grab a pair of models sunglasses before you head over to your next summer destination.

Talk about men's summerwear at the PGG Forums.
Connect with Pinoy Guy Guide on Twitter and Instagram