I normally switch phones every two years. But after my one year old smartphone gave up on me last July due to a power switch failure, I had no choice but to buy a new one. I figured that it would be an advance gift for myself on my birthday this August.
As you probably know, I am a huge fan of Android. I'm a software developer and I love its openness and flexibility so I kept searching for a high-end smartphone that will fit my needs as an IT Pro and as a blogger. Now the one that really stood out for me when I was canvassing was that of LG – the LG G3 smartphone.
Now here are some of the cool stuffs that I liked about it which I am quite certain that you will love too:
Quad HD Display
The LG G3 has one of the most beautiful screens I have seen in a smartphone. With a Quad HD IPS display, you will see in the pictures below that its colors are live and very crisp. I'll show you more of the screen in a bit.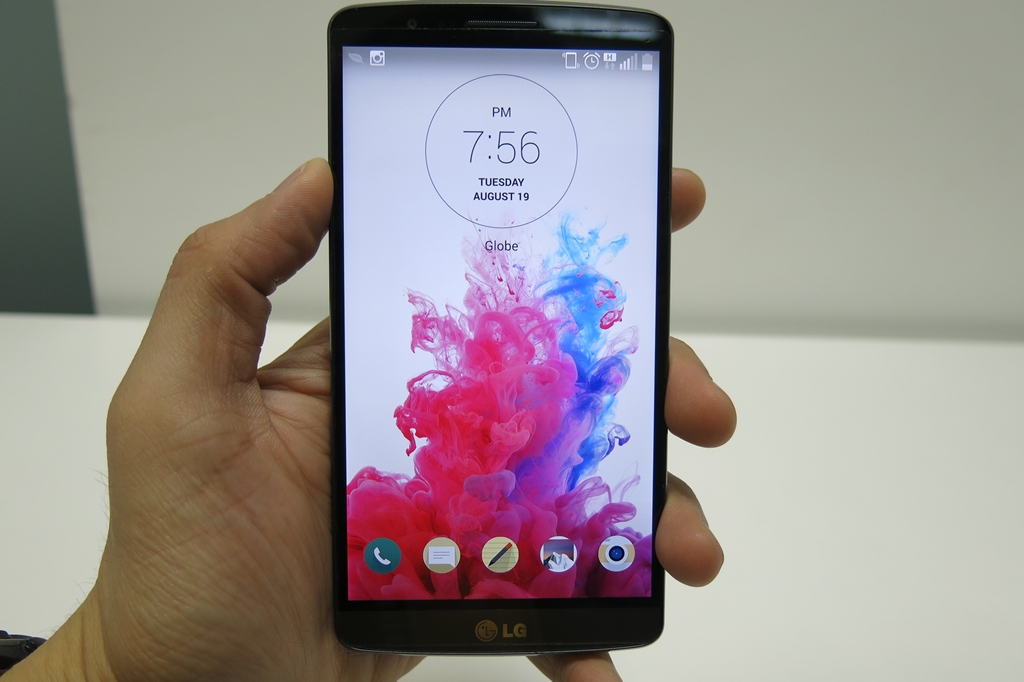 4G / LTE-ready
I see the LG G3 as my phone for the next 1-2 years so even though the country is not yet fully-equipped with LTE everywhere (it is currently available only in the urban areas), it is still good to be at least prepared with the technology. Plus, the fact that I live and work in Makati means that I can take the LTE for a test in selected areas of the city.
Full-screen album art
Going back to the screen: I just can't help not to stare at it when playing music that has an album art. Check how beautiful it is and how vibrant the colors are. The album art fills the entire screen.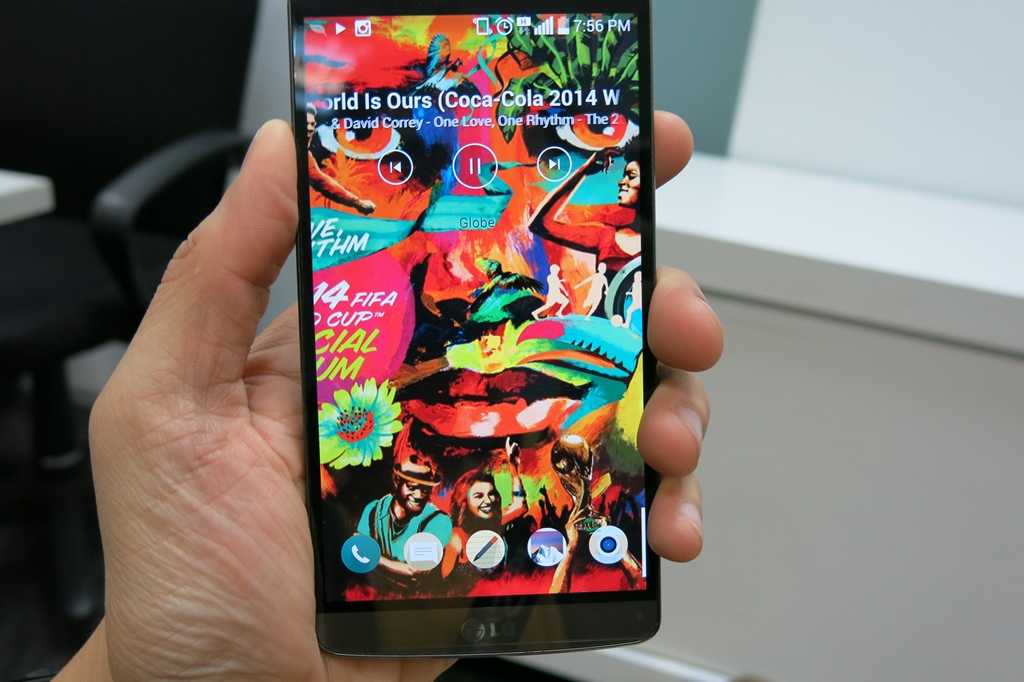 Resizable keyboard
LG G3 allows you to adjust the size of the keyboard by dragging it up and down to adjust to your typing behavior and to the size of your fingers. It's exactly the way you want it.
32 GB storage / 3 GB RAM
The LG G3 comes in two variants. The cheaper one has the 16 GB storage / 2GB RAM  while the slightly more expensive one has a 32 GB storage / 3GB RAM. I opted for the latter because the price difference is not that much.
With plenty of storage and a decent amount of RAM, I can multitask and do a lot of things with the phone. In the past month that I have owned it, I have tried listening to music, sending emails and updating my social networks all at the same time. Also, for the record, most of my updates in PGG's Facebook, Twitter and Instagram pages were posted using the LG G3.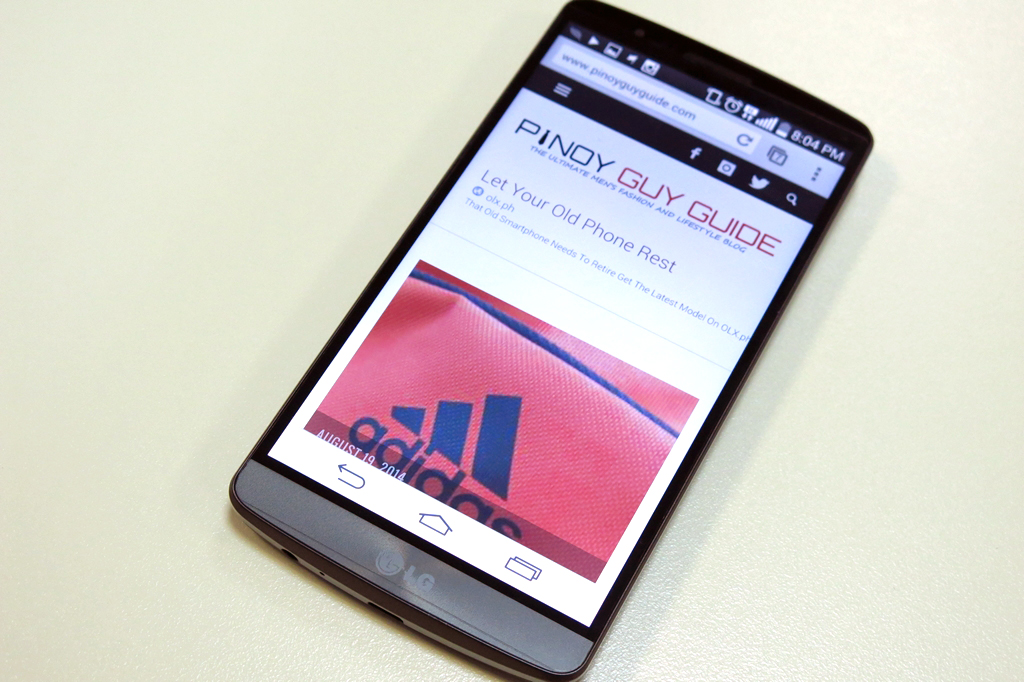 13 MP Camera with dual tone flash and laser autofocus
The phone reduces blur by optical image stabilization and by also including a laser autofocus. Also the flash is dual tone: one bulb is white and the other is amber. The effect of that is it produces natural-looking light. Most of my personal photos that are posted on PGG's Instagram account were shot using the LG G3. Here is an example (though already cropped and reduced in quality by Instagram).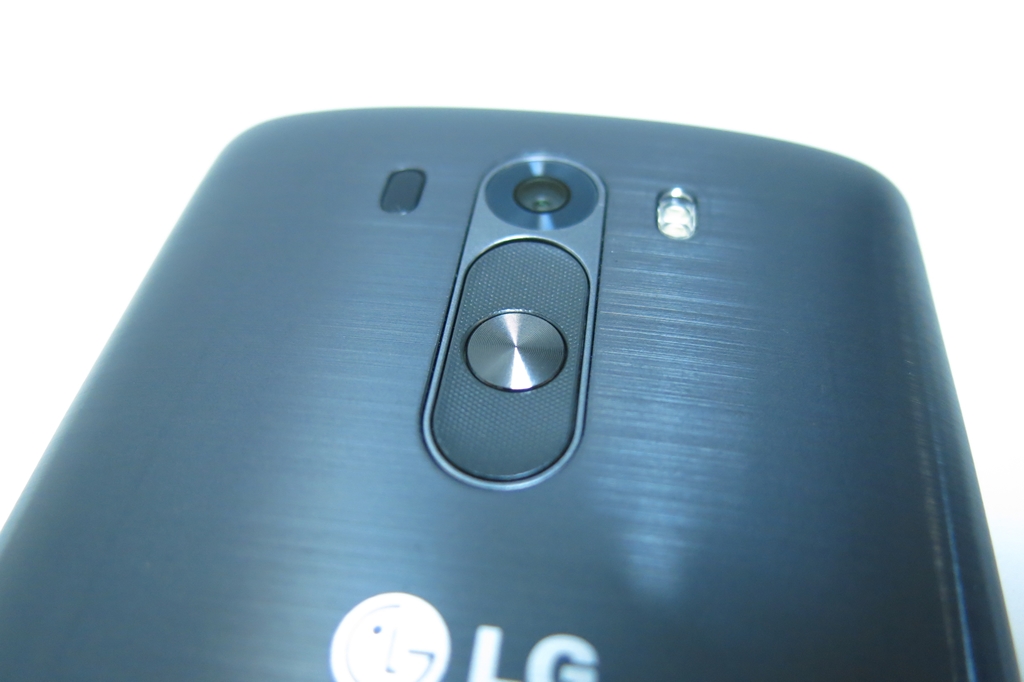 Loudspeaker is actually loud
Not many will notice this, but one thing that sets the LG G3 apart from other smartphones I have tried in the past is its loudspeaker. When playing MP3 on its loudspeaker, the sound it emits is intensely loud for a phone. As a matter of fact, I almost always never fail to answer a call or wake up in the morning when the alarm clock strikes at 5 am.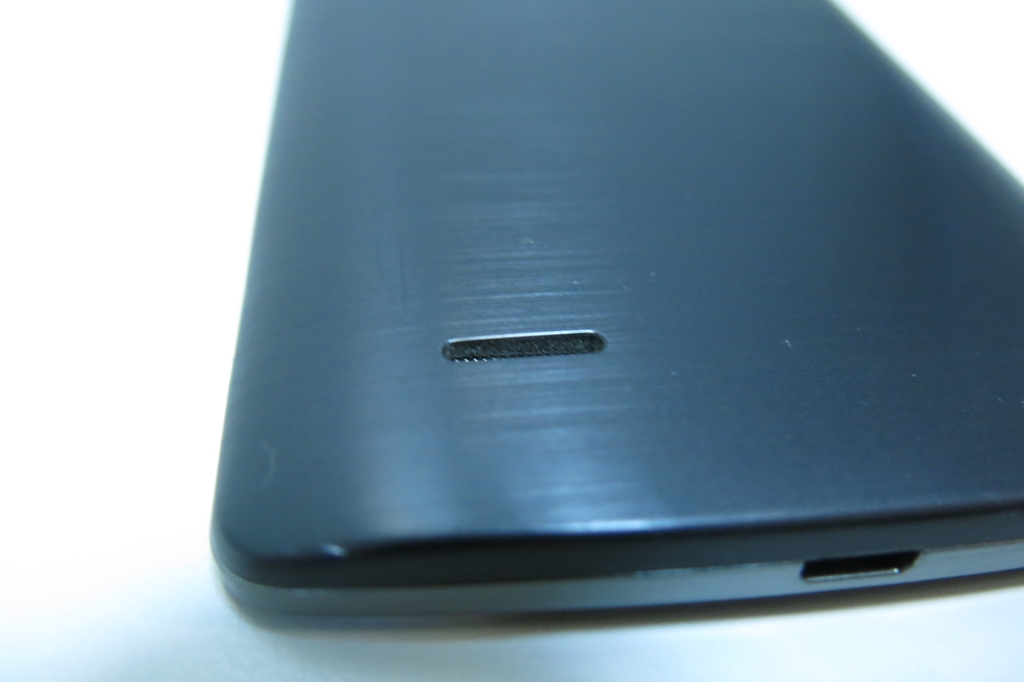 Also, compared to my previous phone, I can make decent conversations using the loudspeaker even if my phone is at the opposite end of my room (about 5 steps away).
LG G3 QuickCircle Case
One of the most amusing things you will find on the LG G3 is its synchronization with its QuickCircle case. So how does it work?
Here is how the LG screen looks like when the case is open.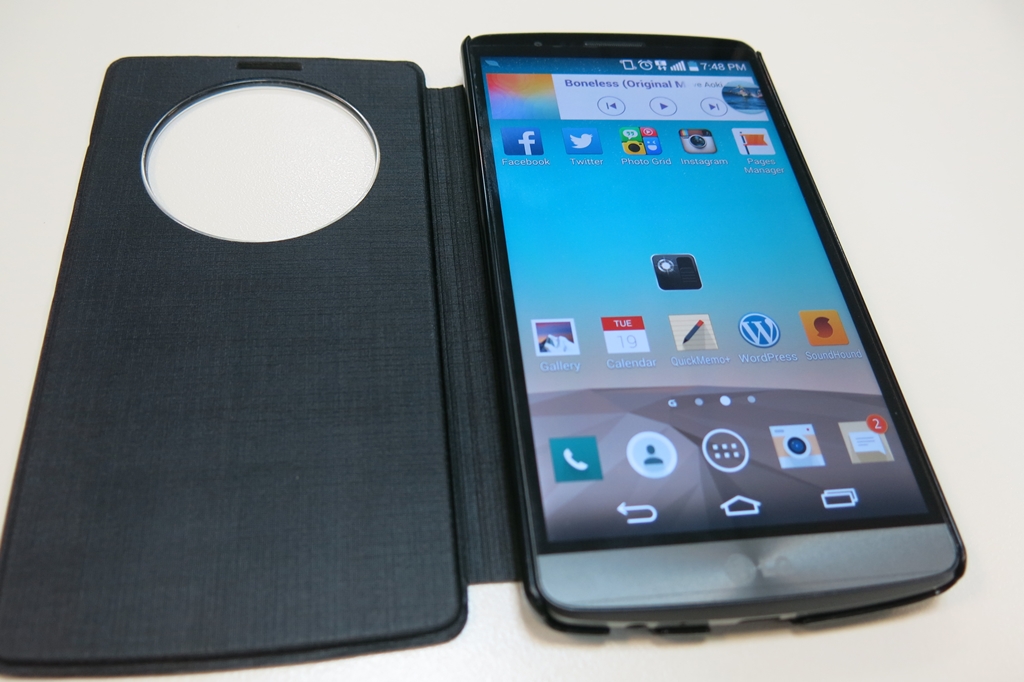 Once you close the cover, the clock appears like magic.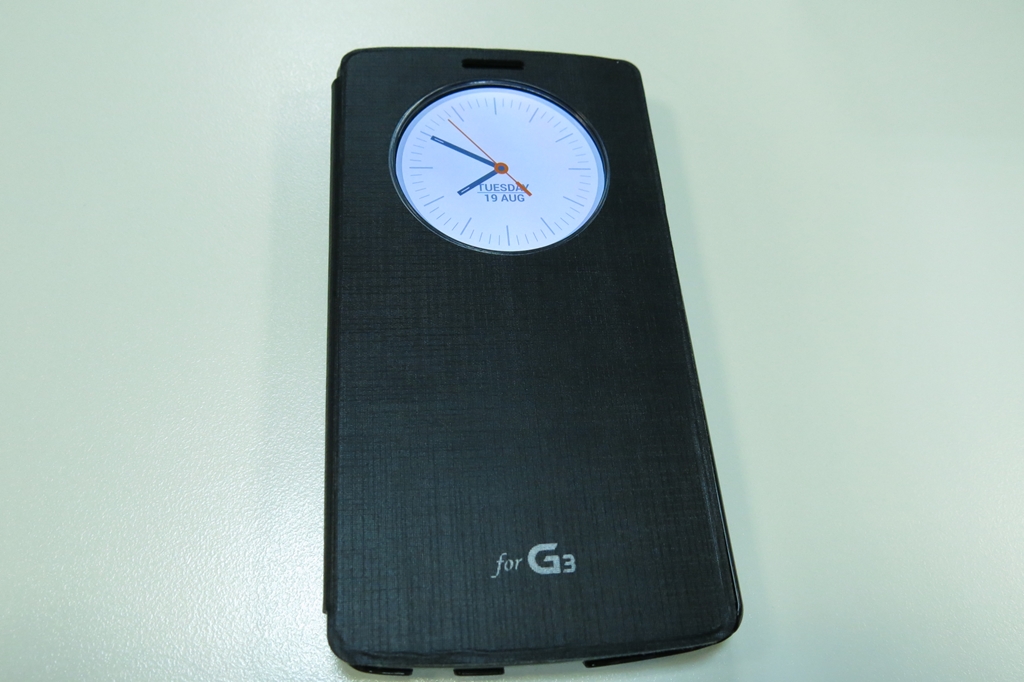 Then you can swipe the clock out of the view and you will see the most commonly-used functions such as music, camera, messages, call logs and settings.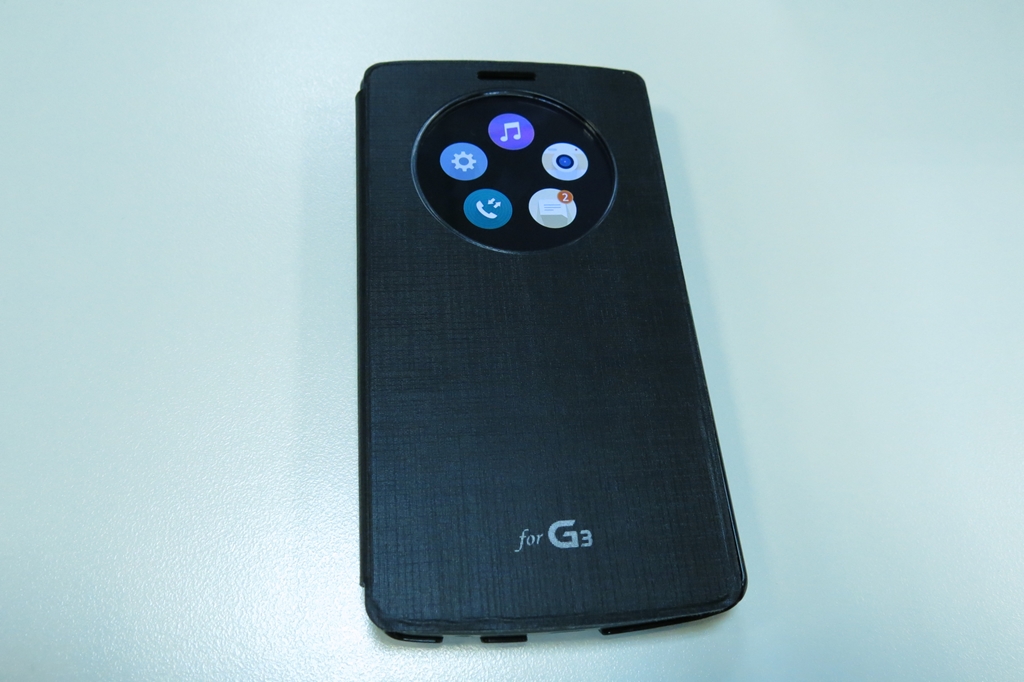 Click on the music button and you will be taken to the "Now Playing" screen where you can seek, play and pause songs in your playlist. It works like a charm and is something which is very useful when I'm working out and listening to music.
I am intrigued as to how it works. Like how does the phone know that the QuickCircle case is covering it? You see, out of curiosity, I tried to cover the screen with paper and with my own hands but the clock did not appear. Haha. Perhaps the case has some sort of magnet that the LG G3 can detect? What kind sorcery is this? Haha. If anyone knows the magic, I need a plausible explanation!
Features I wished it had and improve on in the future

Although the LG G3 is close to perfection, it still has room for improvements. Some of the things that I noticed which you should also be aware of are:
LG G3 is not water-resistant. I know that this might be too much to ask from a feature-packed flagship phone, but LG G3's competitors like the Sony Xperia Z2 and Samsung Galaxy S5 are both water-resistant.
LG G3 might be too big for people with small hands. You may also find it a bit big in the pocket. But since I am a tall guy with big hands anyway, this does not matter much to me.
The volume / power button at the back of the phone is quite hard to get used to. If you have seen in the photos above, the volume and power buttons are located directly below the camera lens – something which we have seen even with the LG G2. I kind of wished that they placed it on the side (or somewhere else) because I tend to accidentally touch the camera lens while trying to adjust the volume at the back.
Final word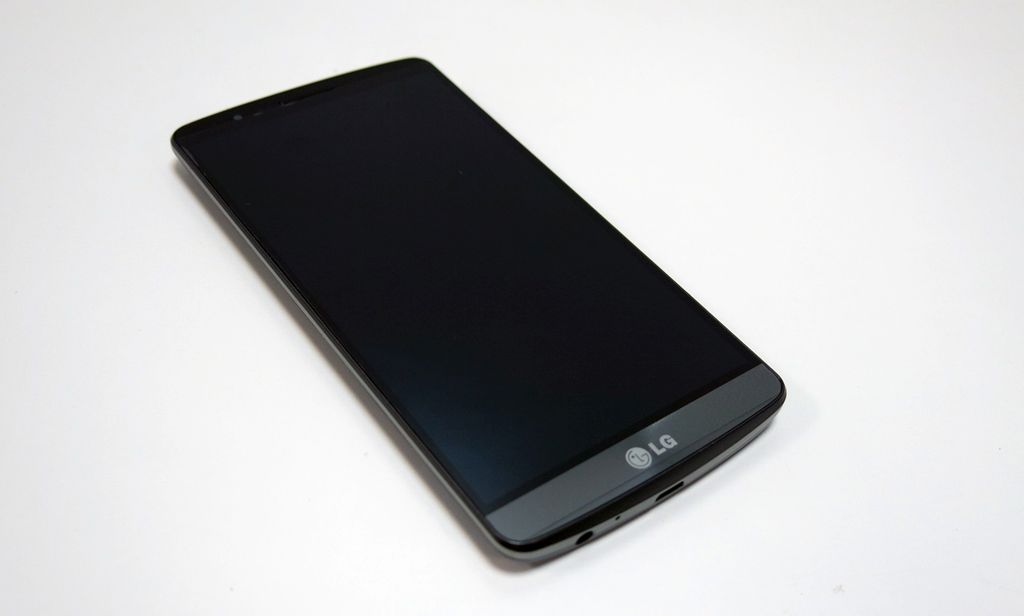 The LG G3 is probably the best Android smartphone in the market today with all it has to offer. There are a few things I mentioned that it can improve on but that is not much of a big deal to me anyway. So I bought this as a birthday present to myself and as a worthy replacement of my old phone. You may want to check it out too and consider it on your next purchase. It certainly is another toy for the big boys.
Talk about the latest gadgets at the PGG Forums.
Follow Pinoy Guy Guide on Instagram, Twitter and Facebook.