Yesterday, after work, I decided to attend Teddy's Bigger Burgers' exclusive preview for bloggers, which is in essence, a service dry-run before they officially open their doors to the public. I headed to their first outlet in the Philippines in Greenbelt 3 in Makati which is opening on the 23rd of August.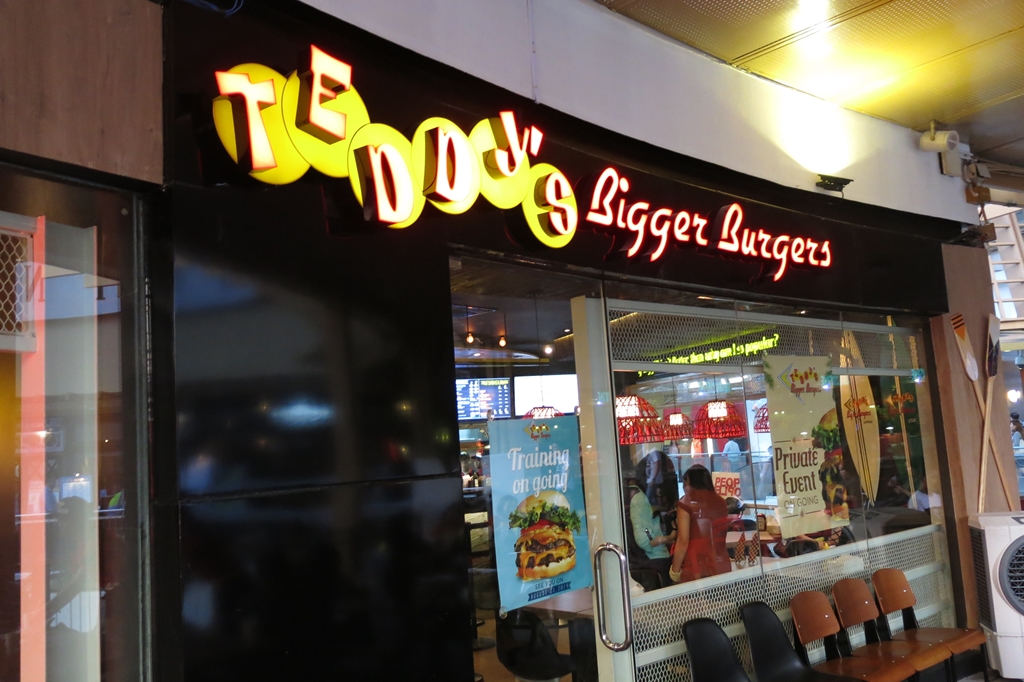 I sat on a table with two new female aquaintances who happen to be food bloggers. Here are Icah and culinary student Katrina. Say hello! I'm mostly into fashion and lifestyle so I was happy that I met them because they shared with me their experiences on how to write about food. Okay, so bros, now my food blogging career officially starts. Haha!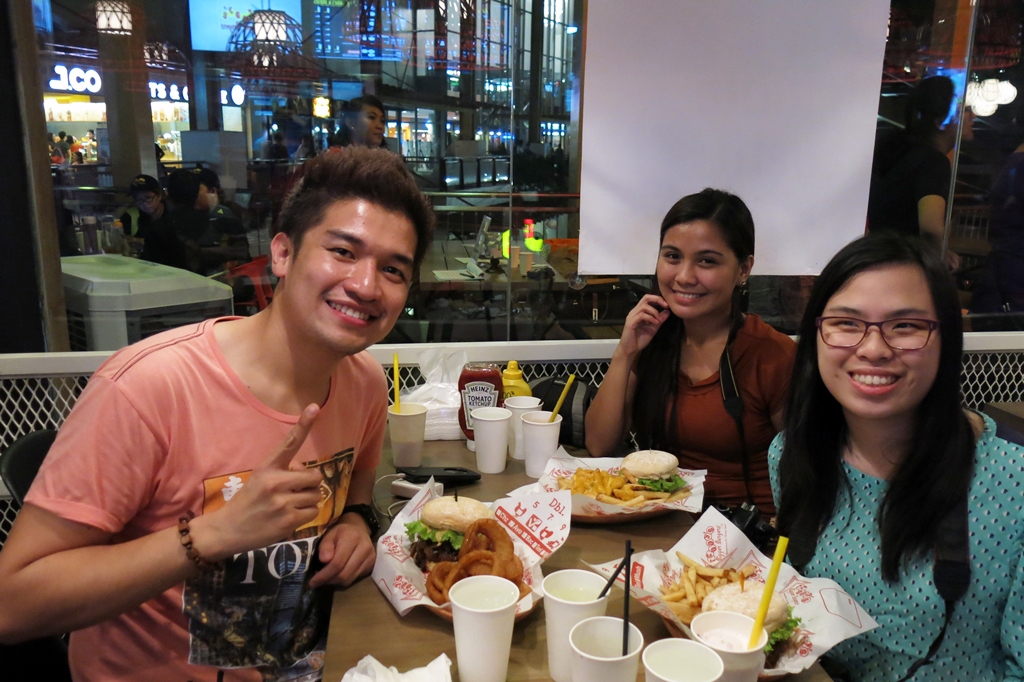 We learned from the event that Teddy's Bigger Burgers is the most popular burger chain in Hawaii. Their specialty? BIG Burgers that contain these sumptous ingredients: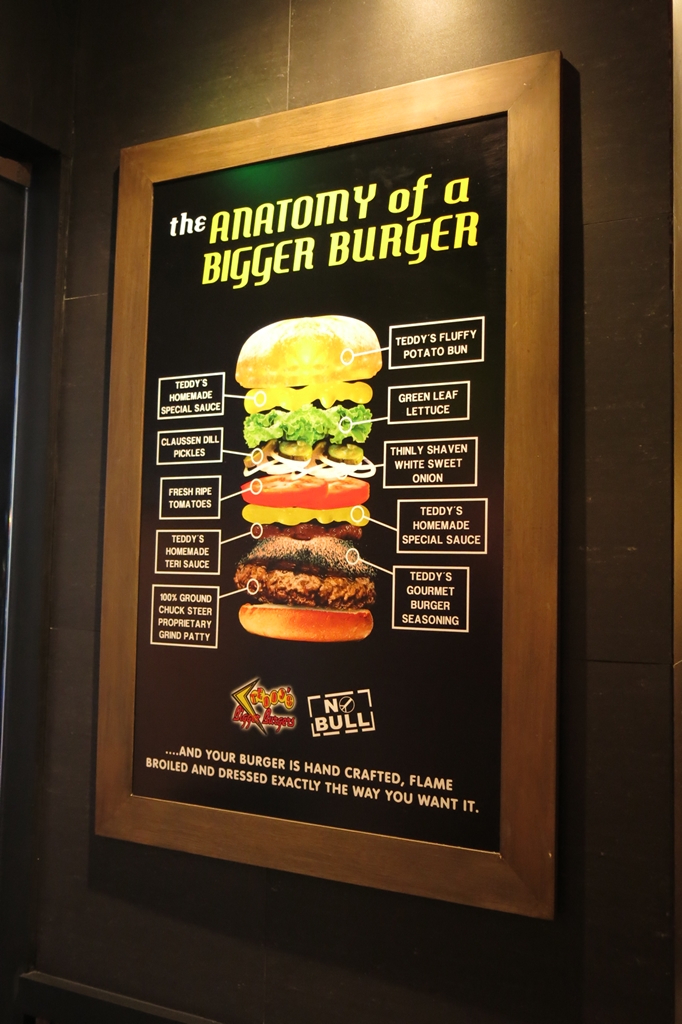 The restaurant is self-service so I ordered at the counter with Katrina and Icah. At Teddy's you can customize your burger by telling the cashier which ingredients you like and which you don't. As for the three of us, we ordered different burgers.
As the burgers are cooked only upon ordering, you'll have to wait for it to be served. I also ordered a vanilla milk shake, which I'm telling you is so good, it tastes and feels like you are drinking ice cream. Haha!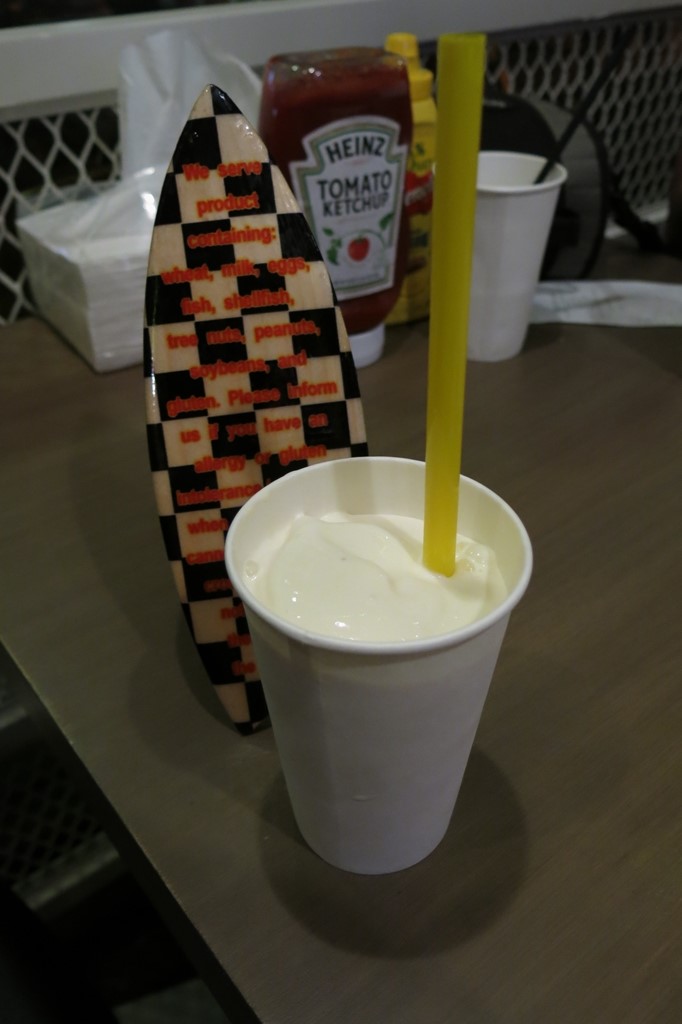 Then our order arrived. It arrived unexpectedly this BIG. Note that at 5 oz (1/3 pound), this is still their smallest burger. They still have 7, 9, 10, 14 and 18 oz burgers. Can you just imagine?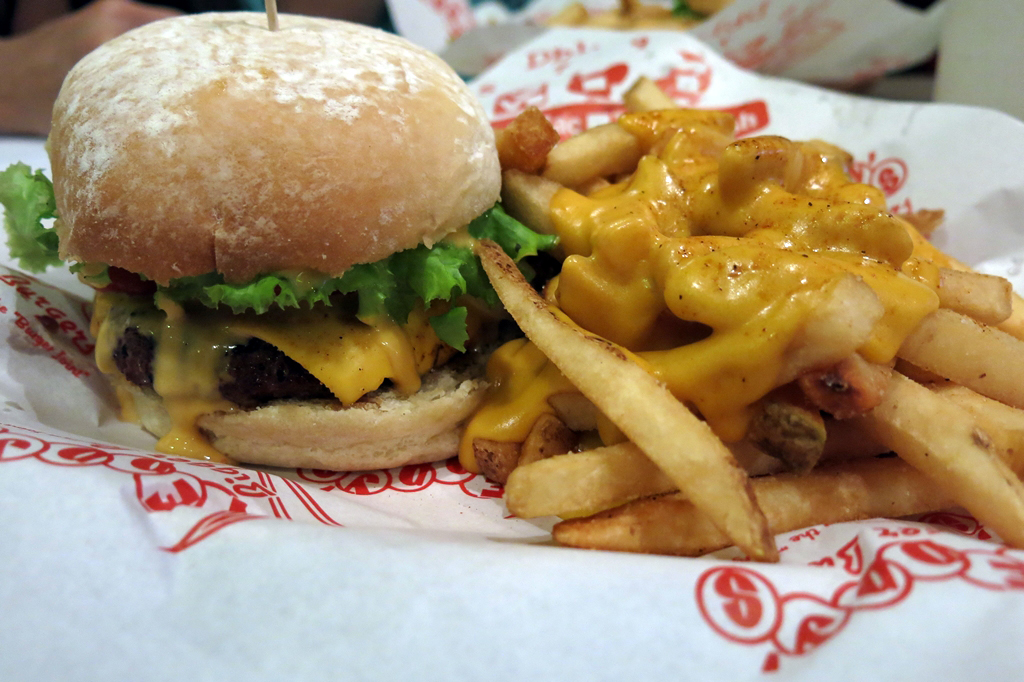 What you have seen is Teddy's Original Burger (5 oz) with Cheese and Fries. I had its patty cooked well done, so it is good for my taste. The texture of the meat was firm and kind of smoky due to it being char-grilled. That resulted too in the meat not being oily compared to other burgers – which is really healthier, in my opinion. The French fries is fine too, I just hoped that I chose the plain one (without cheese) because I think it tastes better without the cheesemelt.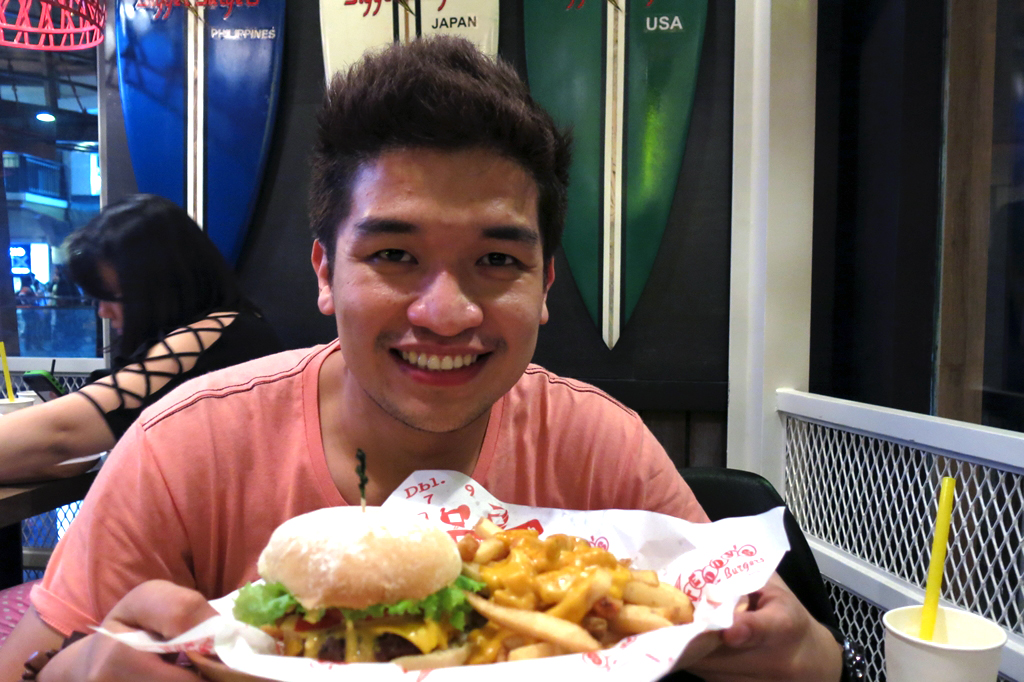 Speaking of the cost, a combo meal, which is comprised of a burger, fries and your choice of beverage will cost, on average, about 500 Pesos. You may think it is a bit heavy on the pocket (and it is), but the reason for that is that it is heavy on the stomach too! Make sure you are hungry when you go to Teddy's because they will fill your tummy in no time. I only finished half of it and was full already.
Then, of course, after we ate our burgers, we took the photo opp with the founders of Teddy's Bigger Burgers.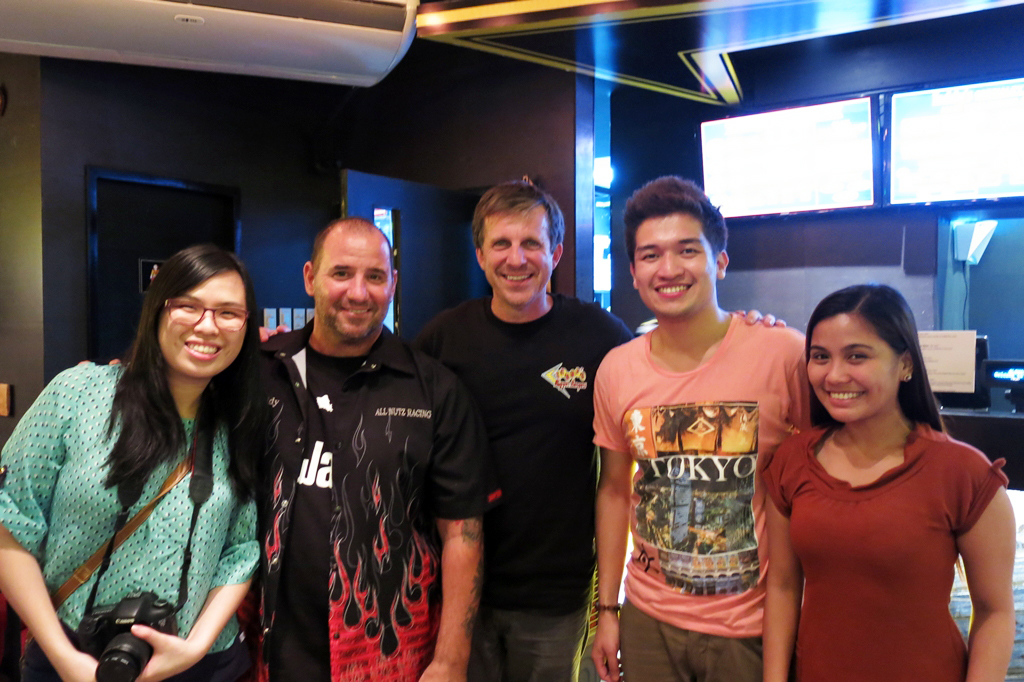 So here comes another chain of burger restaurants. Check them out with your bros who are fans of big burgers. They will be opening this Saturday in Greenbelt 3 Makati.
Want to know more about the latest restaurants in the metro? 
Follow Pinoy Guy Guide on Facebook, Instagram and Twitter.