I have a confession to make. For the past twenty something years of my life, I've never been to Boracay. Not until last week.
I've always seen the world-renowned Philippine beach in the news, on magazines and on my Facebook friends' newsfeed but I never had the time to visit it myself. Maybe because I'm too preoccupied. Or maybe I had other priorities. Also, the fact that it is very near and is just situated 400km away from Manila didn't help either. I thought that it will be easy to go there someday as soon as I had the time.
Fortunately, that "someday" arrived last week when my colleagues and I decided to go to Boracay for a team building event. I had no excuse not to join. In the first place, who would even want to miss an opportunity like this?
It was my first time to travel there and I got really excited. It wasn't as far as I thought it would be. In fact, it is just a 50-minute flight from Manila to Caticlan…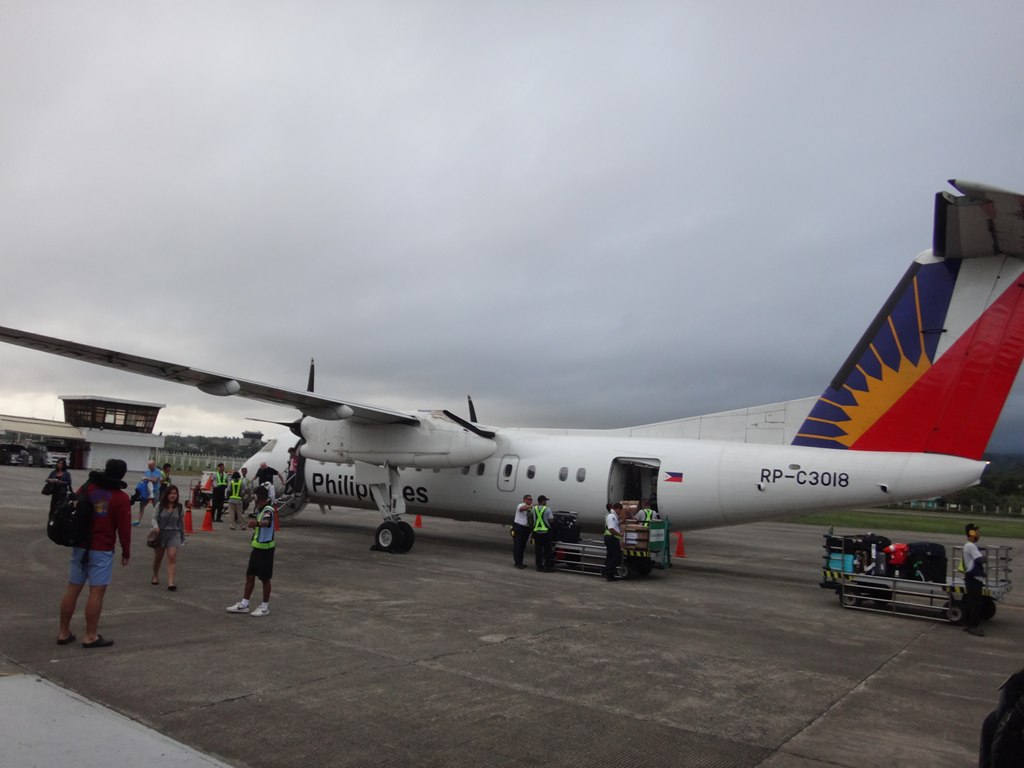 … A 10 minute boat ride from Caticlan to Boracay Island and another 10 minute vehicle ride to the beach proper. It's so easy to get there. In fact, it is faster to reach Boracay than to travel EDSA during rush hour. Hahaha!
We stayed in the island for 3 days and as a first timer, some of the things that really impressed me about Boracay were:
The Finest Sands
Have you ever eaten or seen "Polvoron"? Yea, that powdered milk Philippine delicacy? If you've ever seen one of those, then you've already seen the sands of Boracay.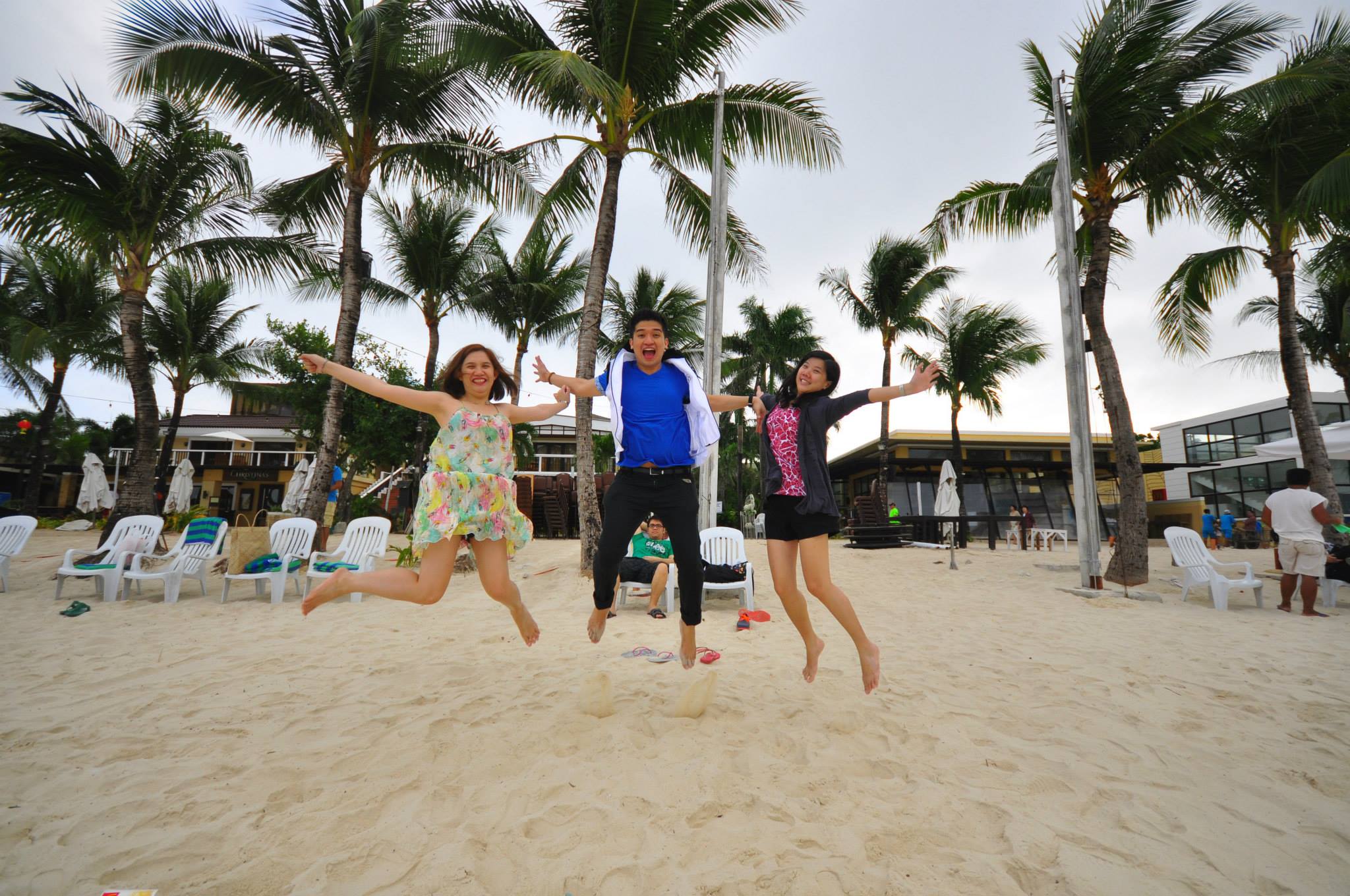 Boracay's shoreline, where the resorts are located, spans about 2 kilometers and you can walk end to end barefoot without getting hurt. That is how fine the sands are. You can build sandcastles all day and I don't see the need for shoes. Really.
The Aquamarine Color of Seawater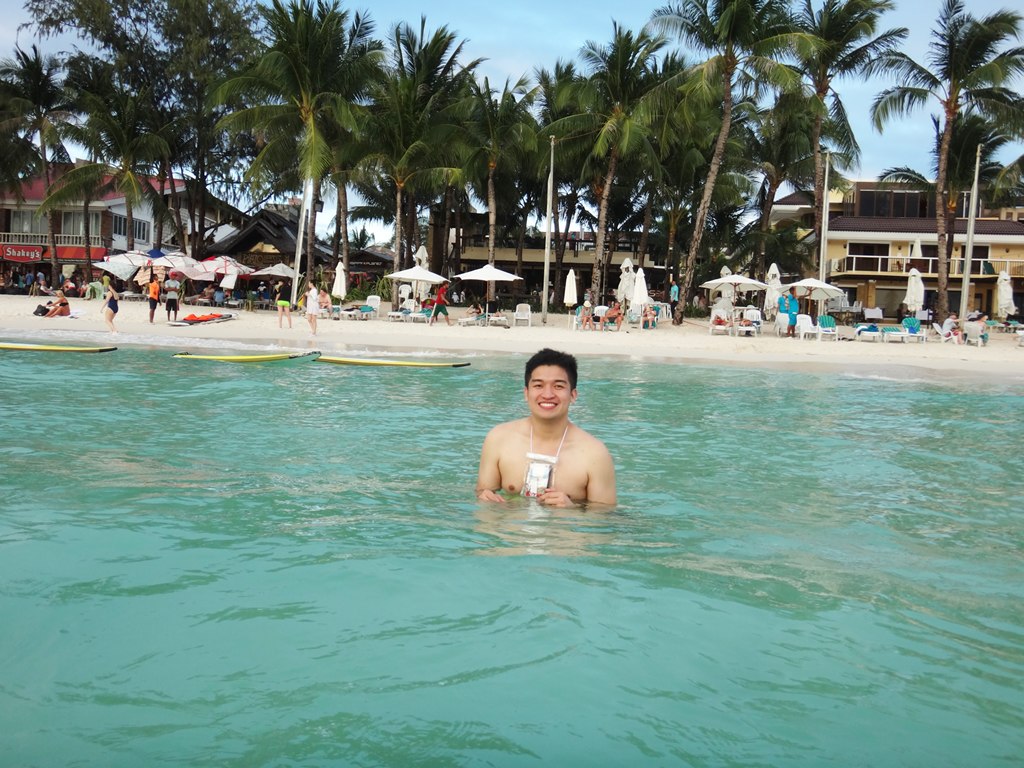 Seawater always has the "salty" or "fishy" kind of smell. Boracay's waters didn't have that for some reason. It smelled clean.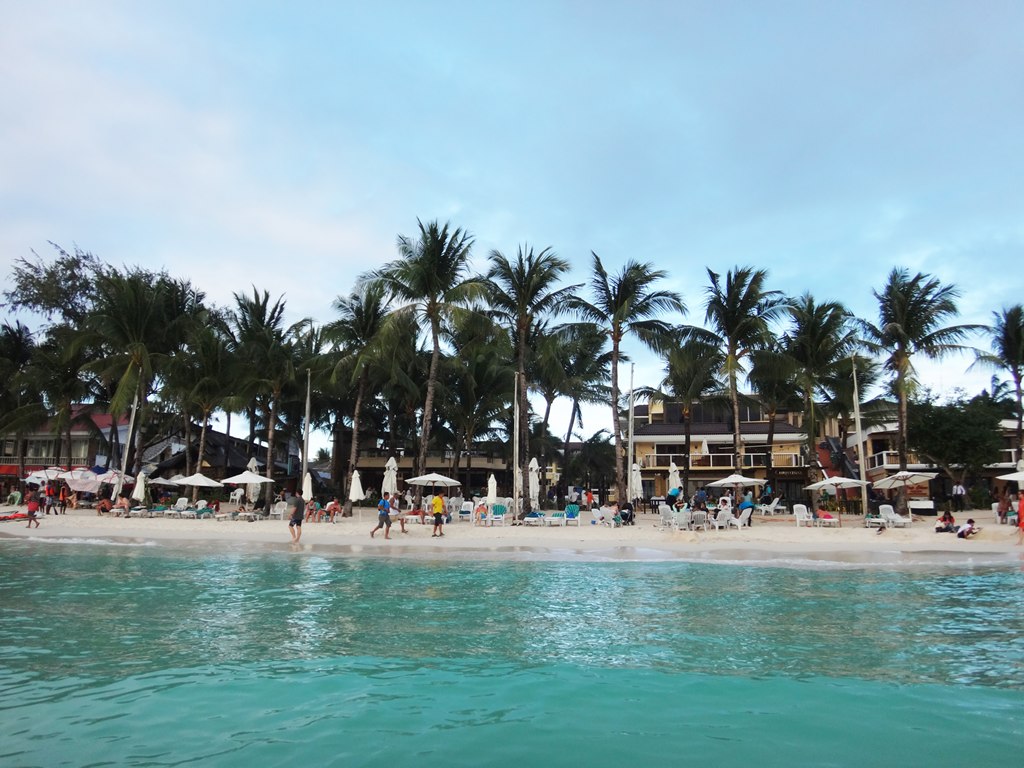 You will also be astonished by the color of the sea which appears to be blue and kind of aquamarine in most times of the day.
The Postcard-worthy Sunset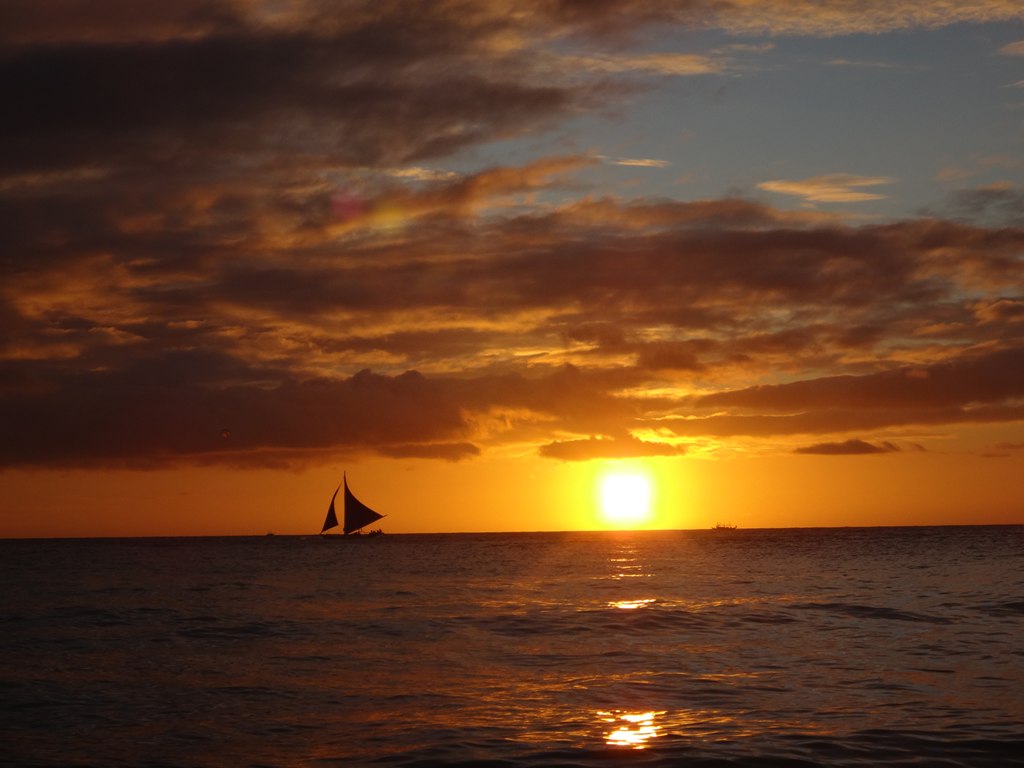 See that photo? I shot that using a compact camera (not a DSLR) but it looks magnificent, doesn't it? From afternoon until the sun sets, the skyline dramatically changes color. The view is sure to take your breath (and your problems) away.
The Thrilling Attractions & Non-stop Activities
Swimming is not the sole thing you can do in Boracay. There are plenty of water sports and fun activities for you to enjoy.
Speaking of water activities, there is a banana boat ride, parasailing, island hopping, jet skiing, diving, snorkeling, flyfish and lots more. But given that I'm not an excellent swimmer, I avoided activities which would leave me helpless in the middle of the sea.
One thing I tried is paddleboarding. Basically you stand up on a board (which I believe is a surfboard) and then you use the paddle to maneuver through the water. Sounds easy? A bit. But for a first-timer like me, I could hardly even stand-up on the board. I kept falling. Haha.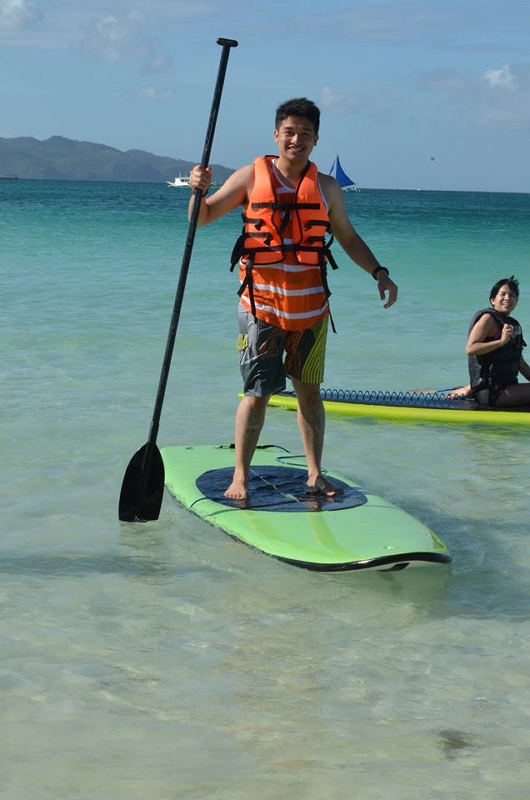 It took a while to get used to it and I managed to stand up and paddle for a few meters before a wave toppled me and my board.
Another activity we tried in Boracay is riding an ATV (all-terrain vehicle). It's a four-wheel motorbike designed for rough roads, sands and climbing uphill.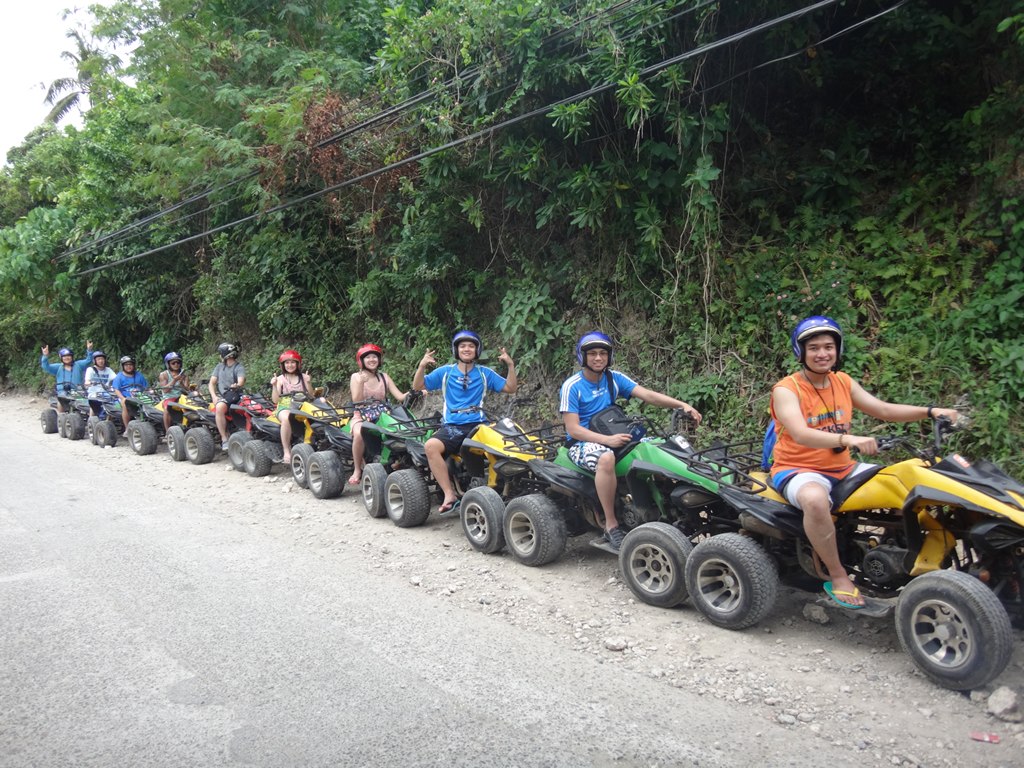 It's pretty cool to try and way easier to drive than a real car. We drove to the highest peak where we saw a 360-degree breathtaking view of the entire island. Click pictures below to zoom in.
The highest peak also has a deck where you can take a photo as an archangel. Meet Chris, the archangel. Haha!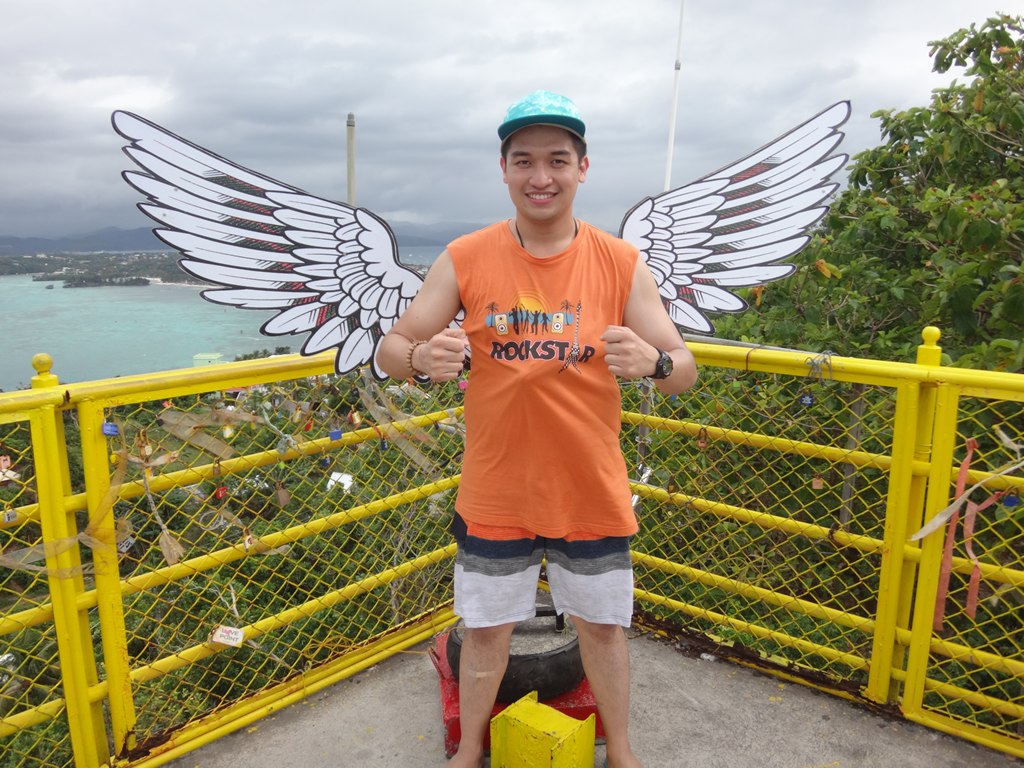 P.S. Pardon the camera bag inside my shirt.
The Sexy People
One of the amusing things you'll find in Boracay are the people. Sexy and hot people. Yes, everyone is a tourist there but it feels really different. Why? It's because you'll find so many foreigners. About half the tourists there are Filipinos and the other half are Chinese, Koreans, Americans and Europeans. Most of them are good looking. There's too much eyecandy in one setting. You may find yourself drooling unconsciously.
Speaking of eyecandies, not only will you see faces of beautiful people, but also scantily clad women in bikinis. Too much skin and I guarantee that you will have a stiff neck as you will be turning your head multiple times during the day.
Also, as a guy, I noticed that women there are very direct and forward, especially the Korean and the Chinese tourists. Not only will they smile, but they will also be open to say hi to you first and make sharp eye contact. It's very different from the Filipino culture we've got used to where women will look away if you notice them looking at you.
At some point, I even kind of wished that women would be more open like that, even outside of Boracay. It will make every guy's life easier hahaha!
The Parties that Never Stop
Remember the lyrics below from a song by The Black Eyed Peas?
"Monday, Tuesday, Wednesday and Thursday, Friday, Saturday, Saturday to Sunday, p-p-party everyday! I Gotta Feeling…"
That song, perfectly describes Boracay. From dawn, to afternoon, to past midnight, the parties never stop. It's round the clock 24/7. You won't run out of things to see and do.
Firedancing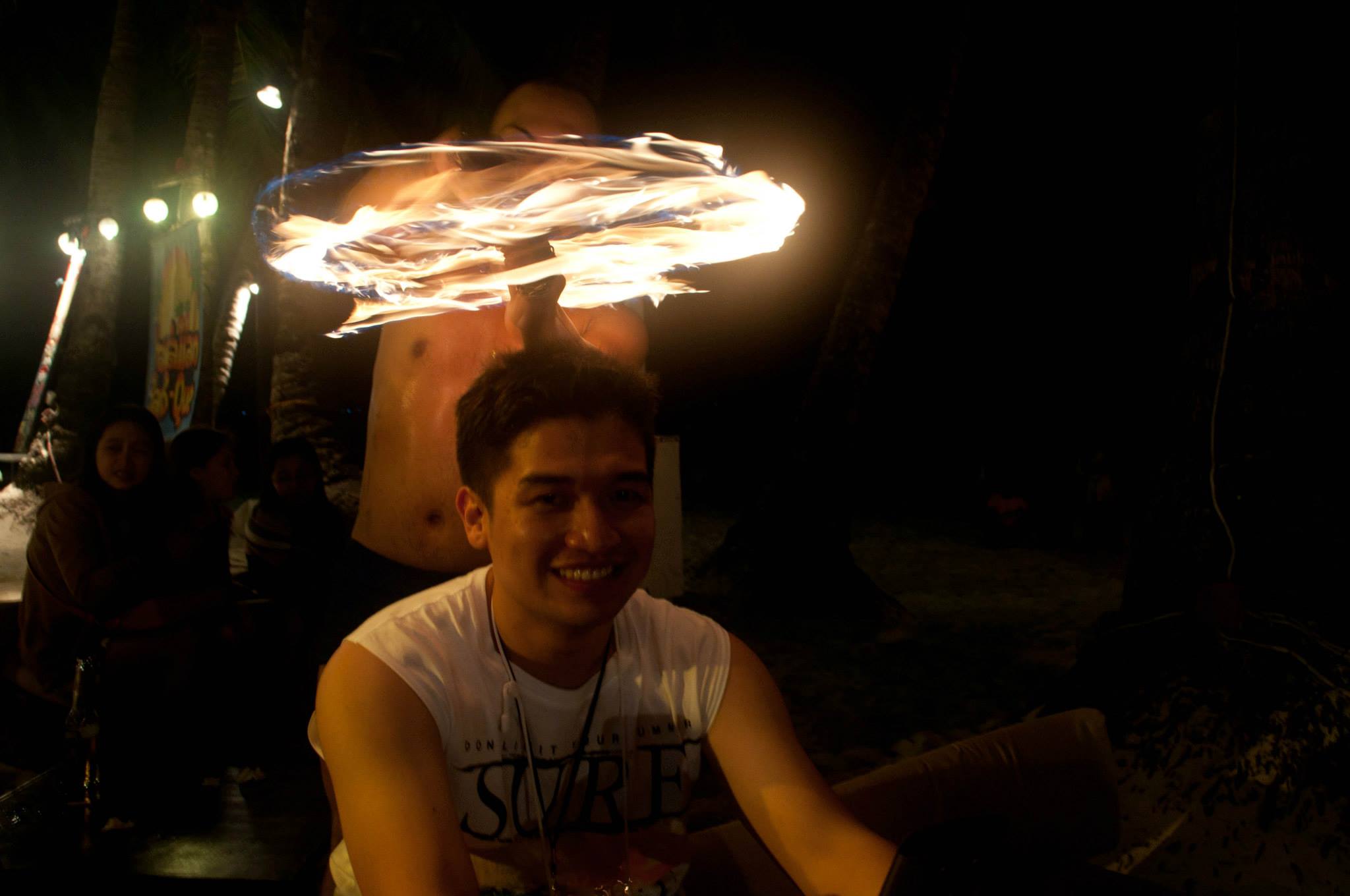 In the evening, there is firedancing along the perimeter of the shores. In my experience, the firedancers will even tease you by circling the fireballs around your head. So close that you can feel the heat of the flame. It's fun but at some point, it can get really scary.
Beer Pong
There is also some beer pong games going on along Station 4. It is a modified beer pong because the girls strip naked if they lose. Really wild stuff! LOL. But don't smile yet because if it's you who loses, you'll be the one to strip.
The PubCrawl – Boracay's #1 Activity on TripAdvisor
Now speaking of really awesome parties, Boracay probably has one of the best. In the island, there is an every other day event called "PubCrawl". What is it, you ask? It is an organized barhopping / clubbing event where you'll pay around 900 Pesos and the organizers will take you to different bars around the shore where you'll get to meet other tourists and turn total strangers into new friends.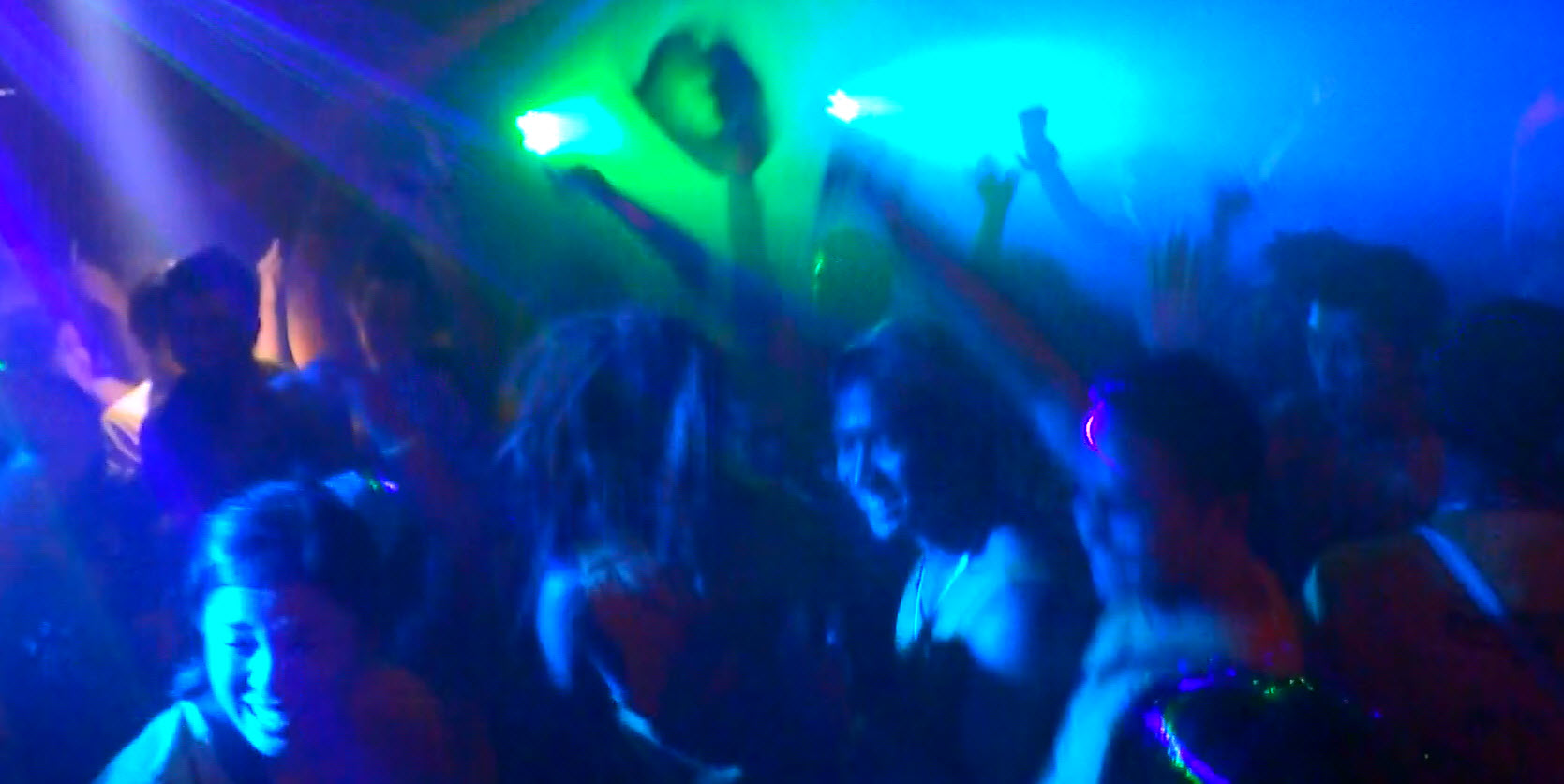 How good is it? Pretty awesome. The entrance fee includes a free PubCrawl shirt, a PubCrawl baller ID, 10 shots and a few other drinks. A single bar hopping event can attract around 30-50 PubCrawlers and you'll get a chance to be introduced to fellow clubbers and foreigners who happen to be vacationing as well. The barhopping event also includes exciting games, dancing and singing so be sure you are game and are ready to consume alcohol. The PubCrawl is so famous that it once ranked as the #1 activity in Boracay on TripAdvisor. Be sure you don't miss it when you go there.
Want to see a preview of Boracay's famous PubCrawl? Watch the video I recorded below.
After visiting Boracay for the first time, I now fully understand why tourists always include it as part of their travel itinerary to the Philippines. If you haven't gone there yet, I suggest you go there this summer. It is worth it.
As for me, I promise I'll be back there soon.
Subscribe to PGG to find out more about men's lifestyle.
Connect on Facebook, Twitter and Instagram.