One of the most common questions that guys get is: "boxers or briefs?".
But it's not that simple to answer. You see, there's such a thing as boxer shorts and then the briefs we all know split further into two more types. There is the regular briefs that expose much of your thighs and then there's the boxer briefs which is basically the opposite of that. It's longer and extends beyond your groin.
If you ask me, I don't like boxer shorts because I hate the "dangling" feeling when walking around. Haha. So I normally prefer the regular briefs as I like the excellent support it gives and it also doesn't restrain my movements when I go out for a run.
But once in a while, I end up buying and wearing boxer briefs too, especially if it is as attractive and as stylish as this one from Jockey.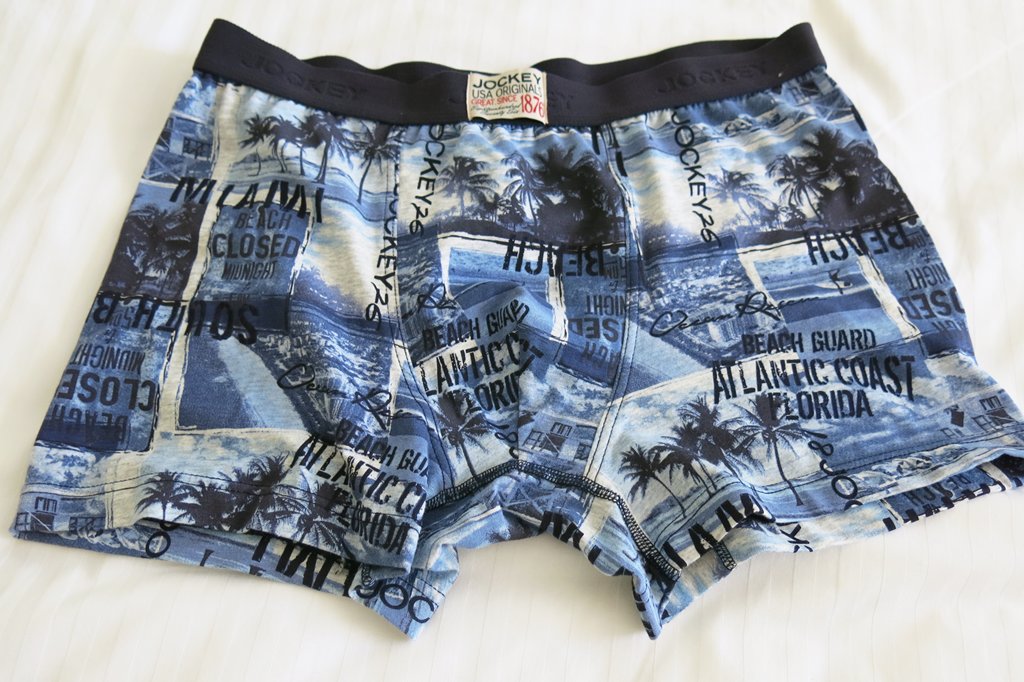 When I first spotted it, it didn't seem like underwear to me. It looked like a pair of shorts made of denim with graphic, boardshort-like designs all over. I liked it. Here's the rear view.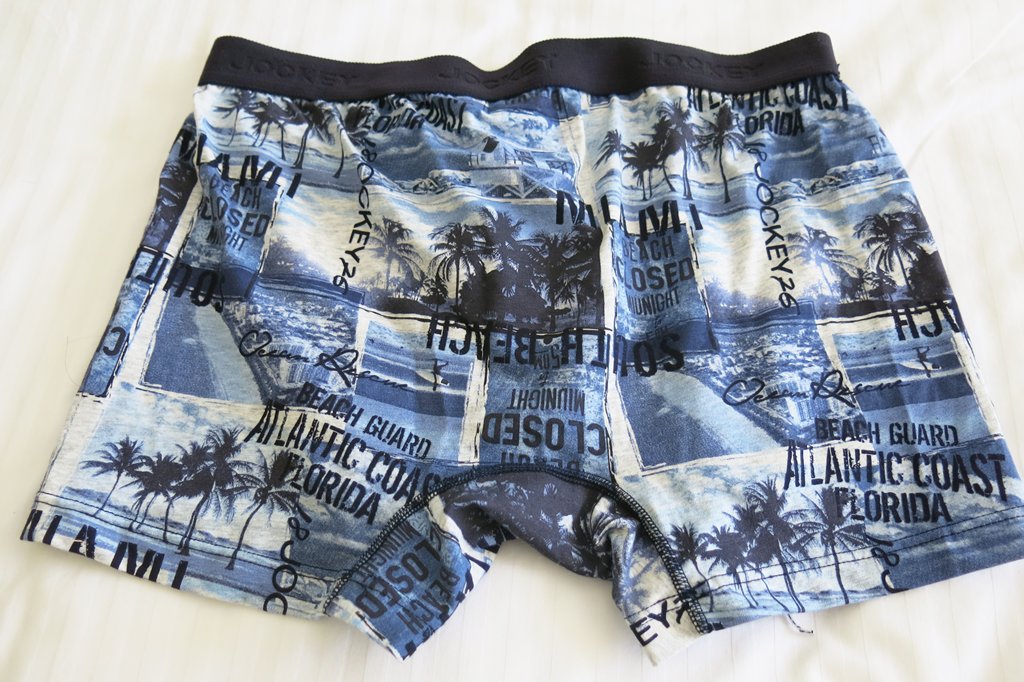 In most cases, you wouldn't buy fancy underwear because it is seldomly seen, unless you are trying to show off and impress a chick you sleep with, in which case, this Jockey boxer brief does an amazing job at. But on second thought, there are some guys who just want to feel good about themselves and there's absolutely nothing wrong with that. If you happen to be one of those guys who have all the guts, then by all means buy this underwear and pretend like you're a model or some lifeguard dude from Baywatch running on the shore wearing nothing but this. Haha!
Talk about boxer briefs and more at the PGG Men's Forums.
Follow Pinoy Guy Guide on Facebook, Instagram and on Twitter.