I live and work in Bonifacio Global City where almost everyday, especially Sundays, I get to see sports cars parked at Burgos Circle for my eyes to feast on. I also attend car show events with my brother at the World Trade Center where Formula and muscle cars are parked and showcased everywhere beside attractive female models waiting for selfies and pictures from guys like you and me.
But you know what is missing in these car shows?
ACTION!
As men, we want to see these cars in supercharged action – drifting and blazing through the race tracks and competing with the best of the best as what they are meant to do.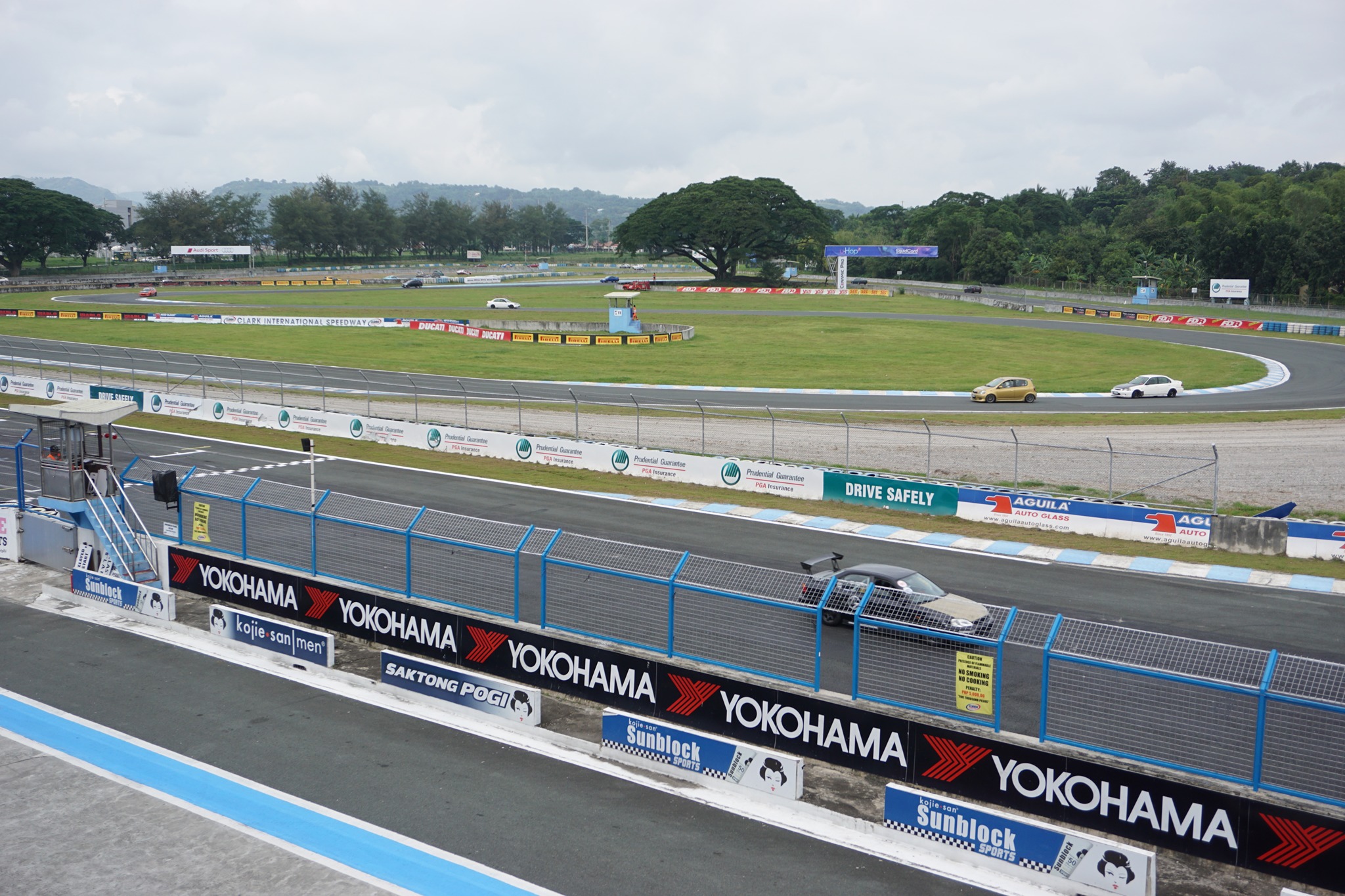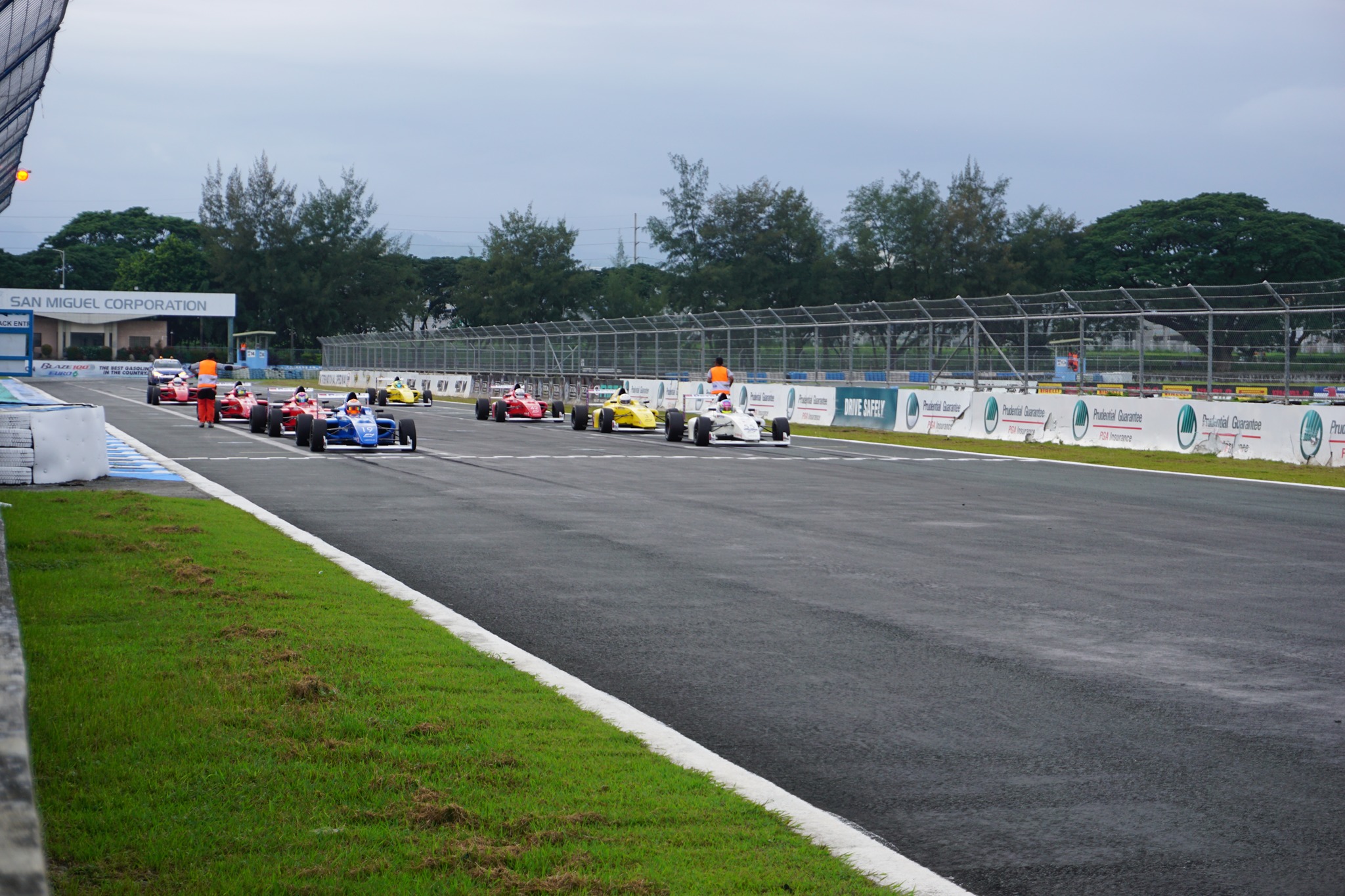 And so last weekend, October 21, my family and I decided to go to Clark Freeport Zone in Pampanga to watch Formula Cars in action. We went there to watch the Philippine leg of Petron F4 South East Asia Championship 2017.
Formula 4 Racing
But first things first. What is F4 racing?
I'm sure you know about Formula One (F1 cars) and championships of sorts. But did you know that there is such a thing as F2, F3 and F4 categories of Formula car racing?
Yep, that's right.
Federation Internationale de l'Automobile also known as FIA, which is the governing body of motorsport, created pyramid stages to prepare each car race enthusiast to F1 racing.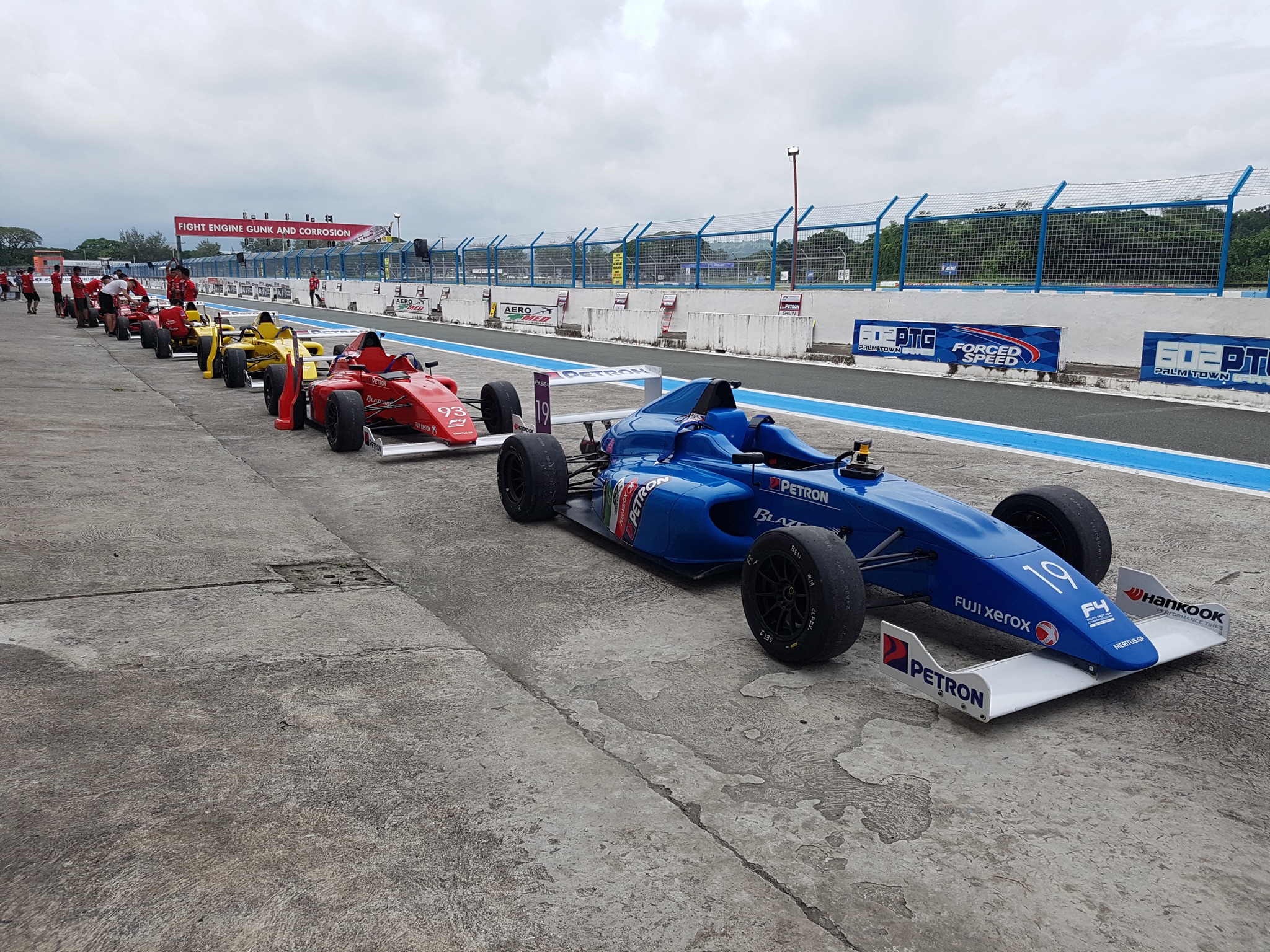 That means, in ascending order, we have F4, F3, F2 and then F1 as the highest form of Formula Car Racing. Therefore, before a motorsport driver can obtain an F1 superlicense, they would have to go through each stage and climb the Formula Car Levels until they qualify for F1.
So where does F4 fall into place then? Who would make it as an F4 racer?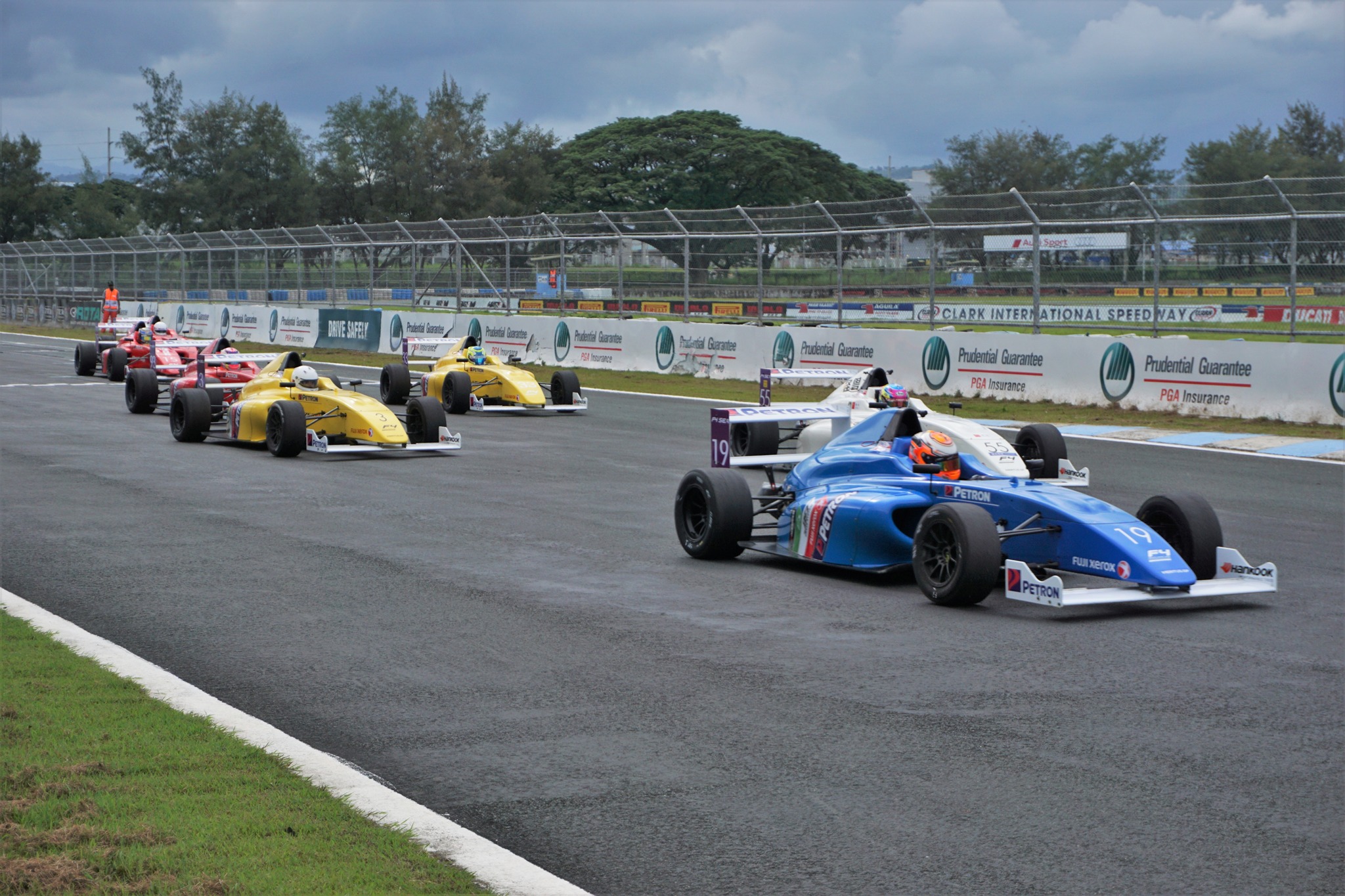 From what I've read, F4 is for motorsport enthusiasts who have excelled at Kart Wheeling (or Go Kart racing) and are ready for the next level. It is for the individuals who want to graduate from the amateur Kart Wheel racing and enter the professional world of Formula car racing. In short, F4 is the first step you need to take if you dream of becoming an F1 driver someday and believe it or not, the Formula 4 race category accepts drivers as young as 15 years of age.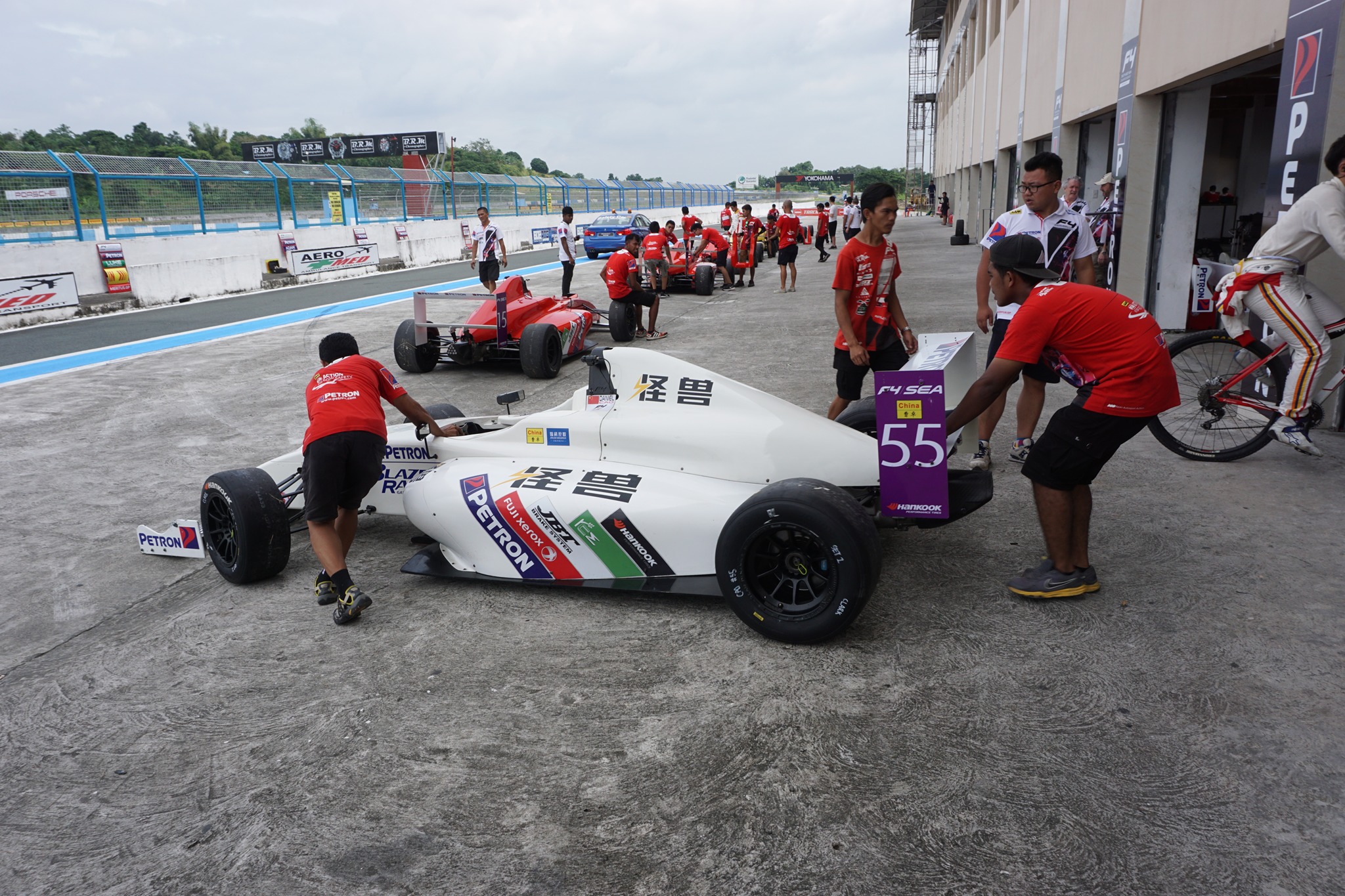 Clark International Speedway puts Philippines in the Formula Car Racing Map
So going back, my family and I arrived early morning of October 21, 2017 at the Clark International Speedway where the Petron F4 South East Asia Championship was being held. It was actually the birthday weekend of my brother but we decided to celebrate his birthday there because cars are something that we both like and will surely enjoy.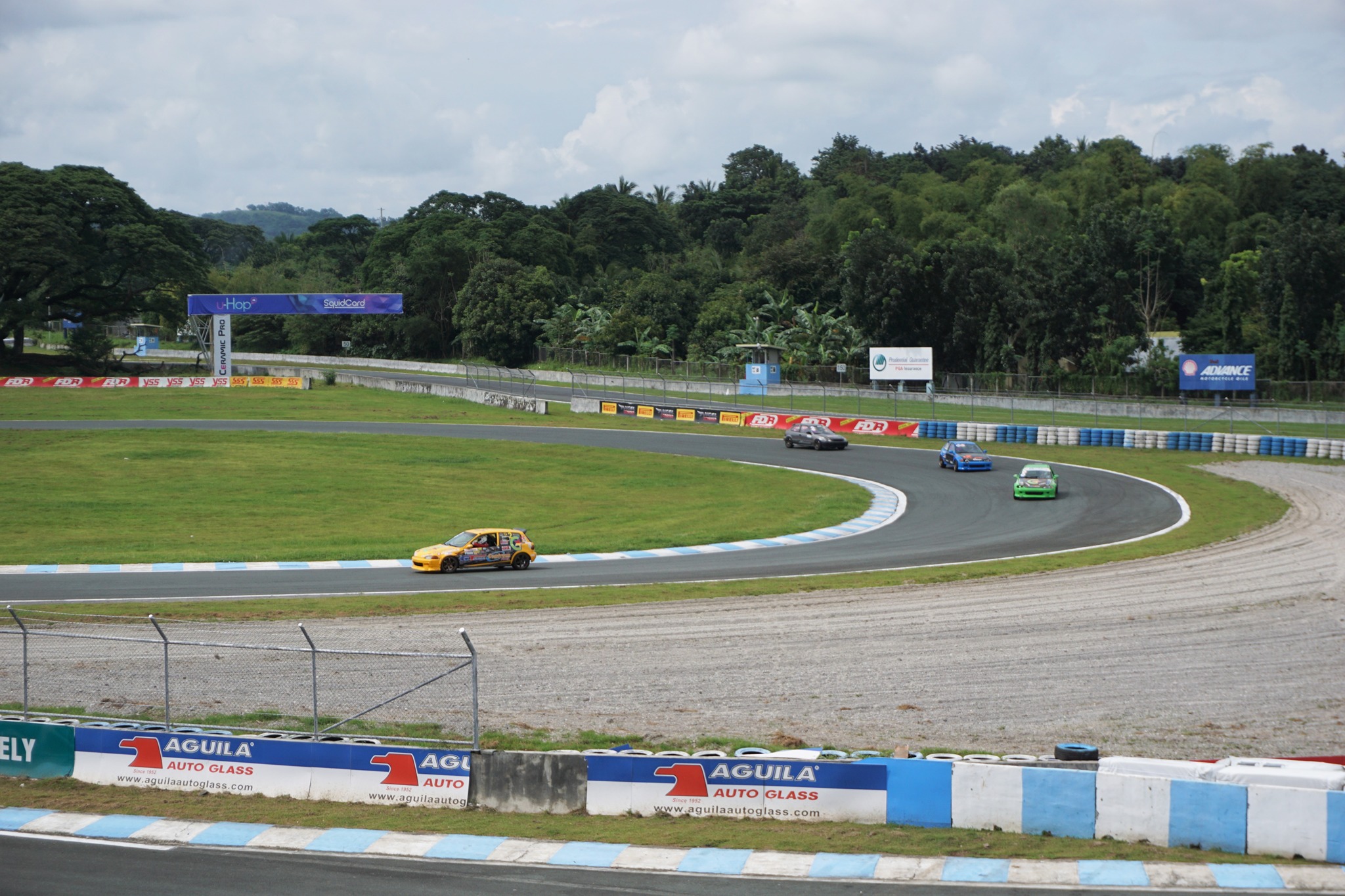 It was our first time to watch at the speedway and I could pretty much say that I was impressed at the venue.
Did you know that Clark International Speedway is actually accredited by the Federation Internationale de l'Automobile (FIA)?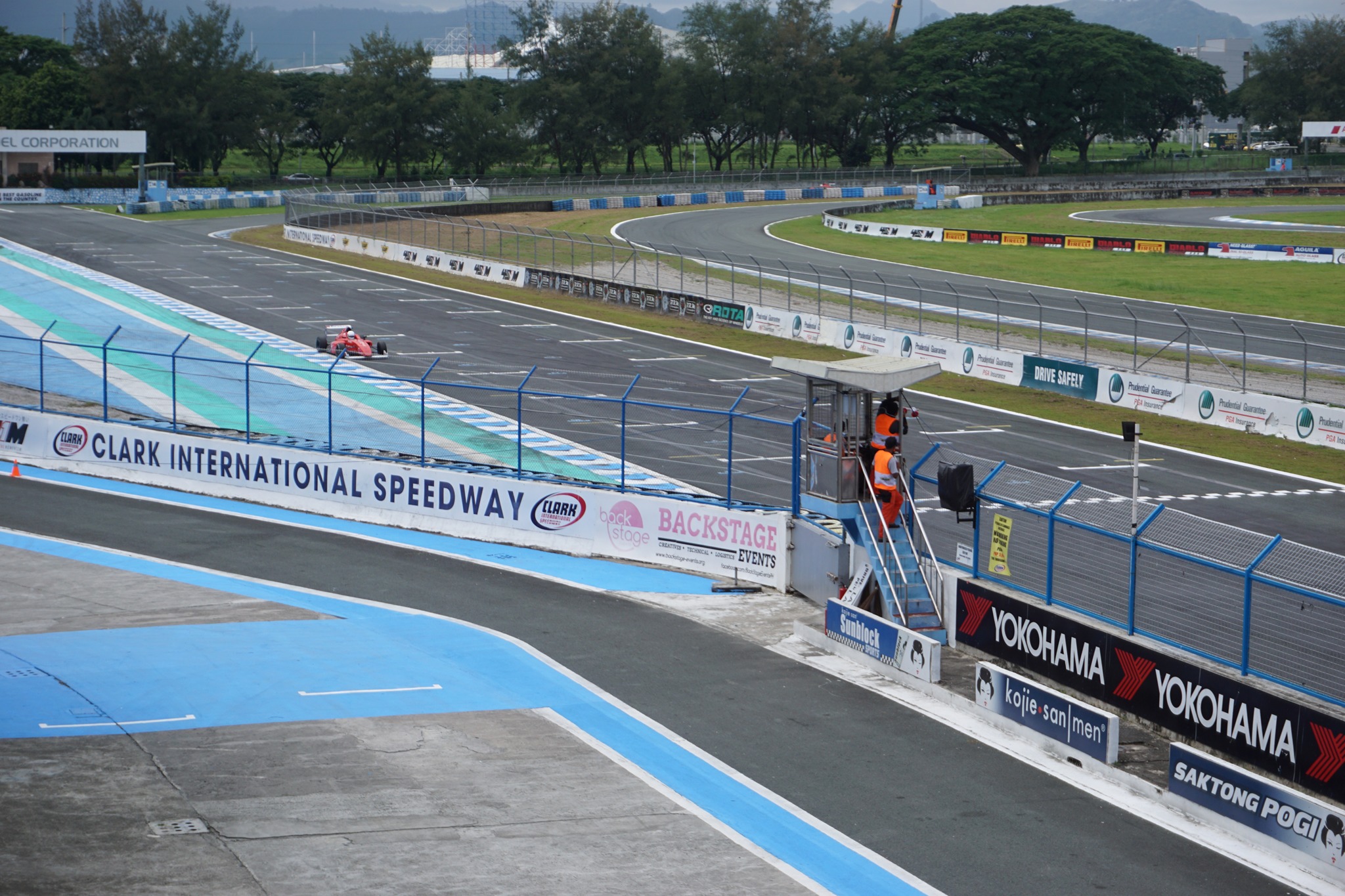 That's right! It looks like the Philippines is slowly being added to the map of Formula Car racing. Way to go Philippines!
Petron F4 Southeast Asia Championship: Best Day Ever!
The first thing that we did when we got to Clark International Speedway was to take photos of the automobiles at the garage area which were waiting for their turn to race.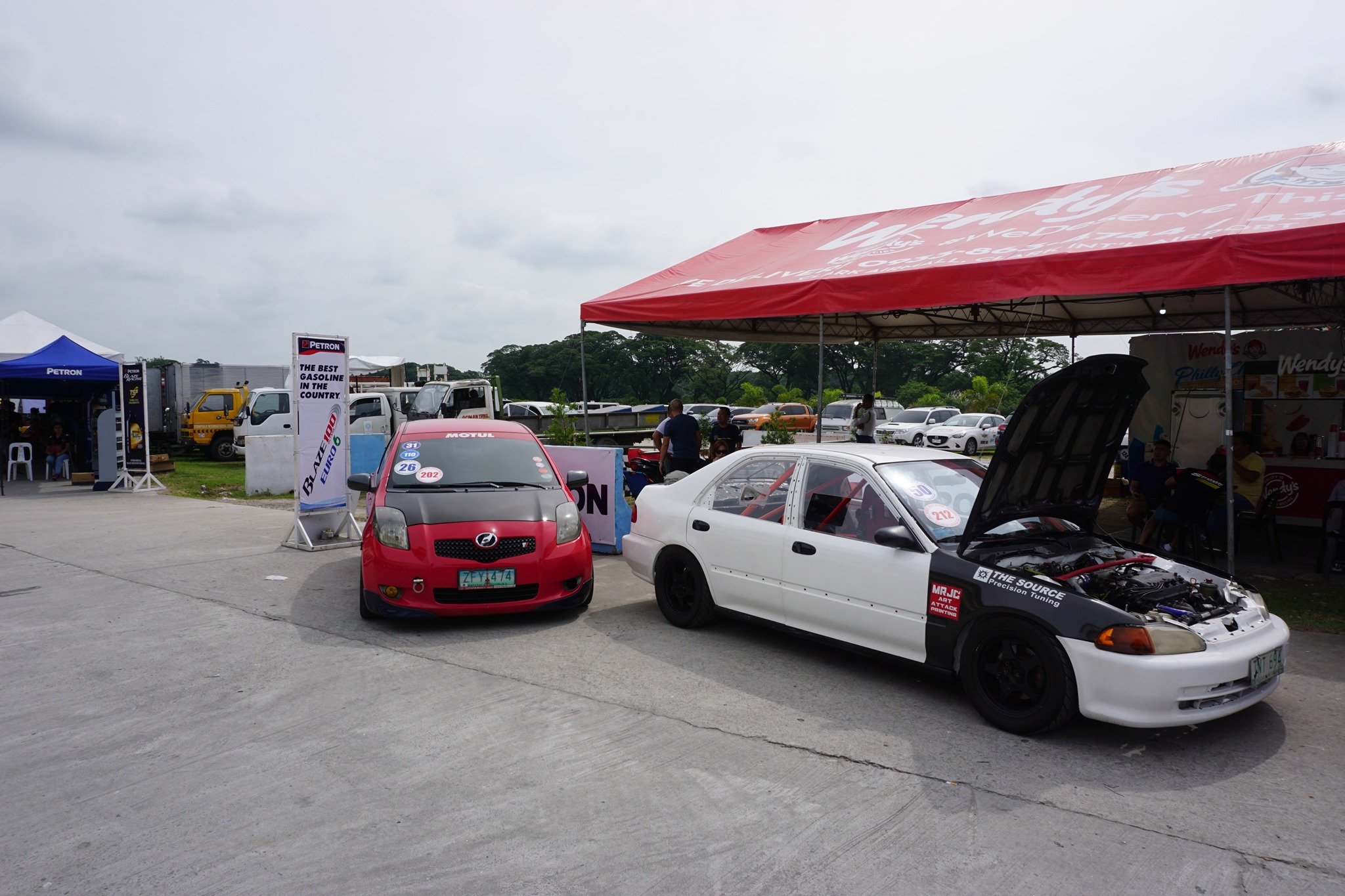 My brother, his girlfriend and I also played a game at Petron's booth and had photos with the Petron brand ambassadors.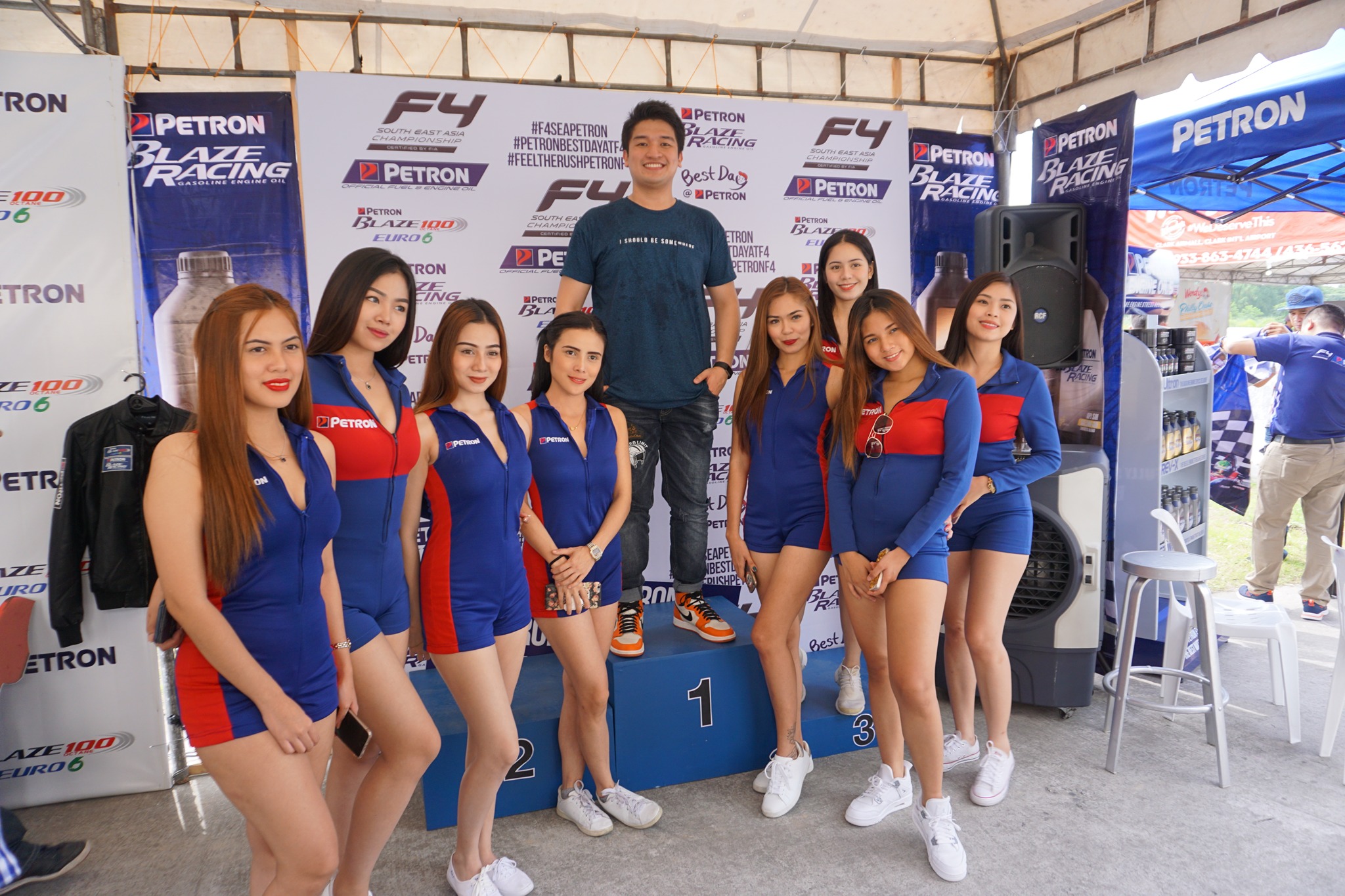 Then we headed over to the grandstand where we watched each race as they unfolded right before our eyes.
I also took the chance to take photos of the Formula 4 open-wheel racing cars.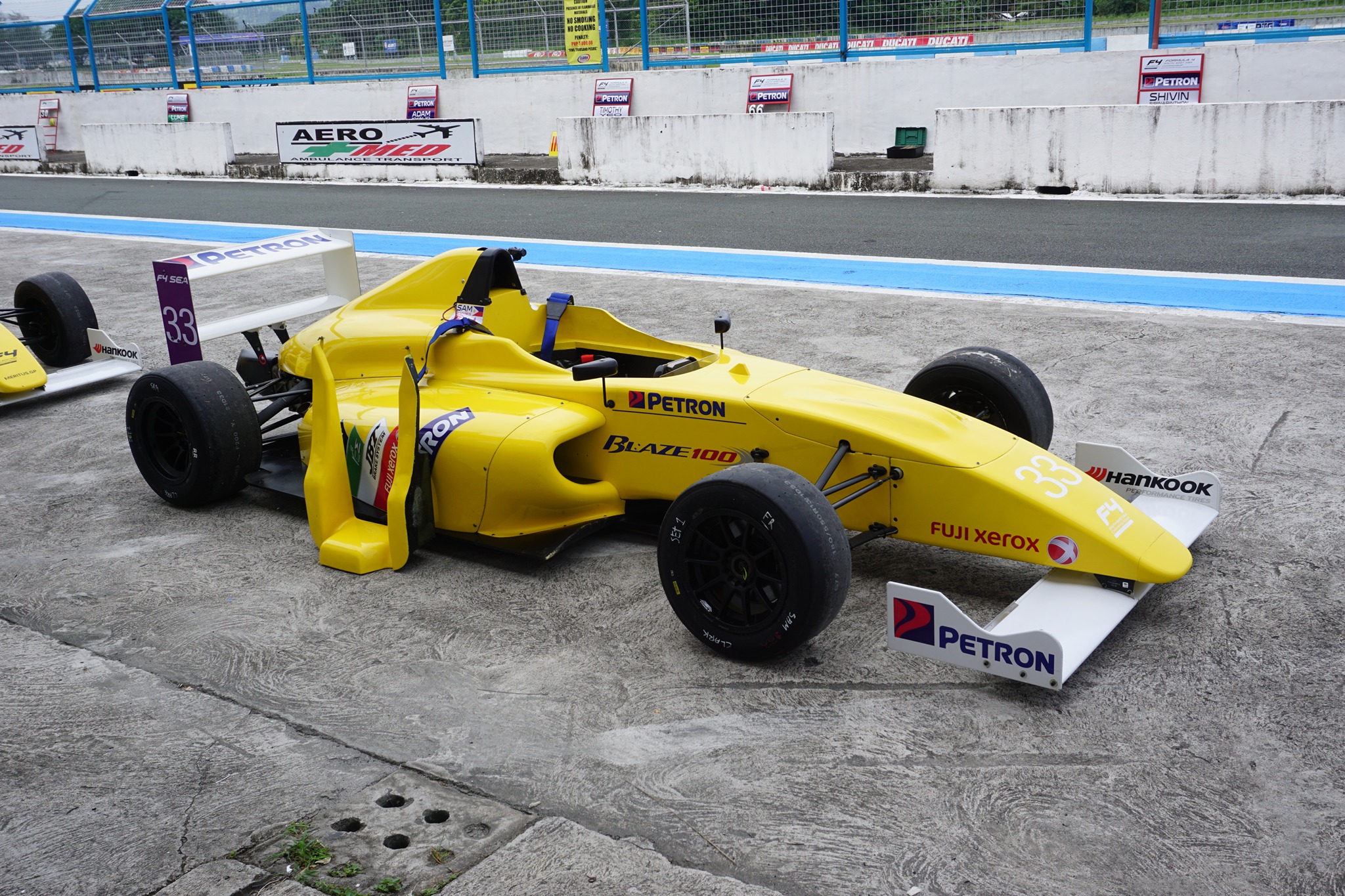 Aren't they beautiful?
I also took the mandatory selfie with these F4s.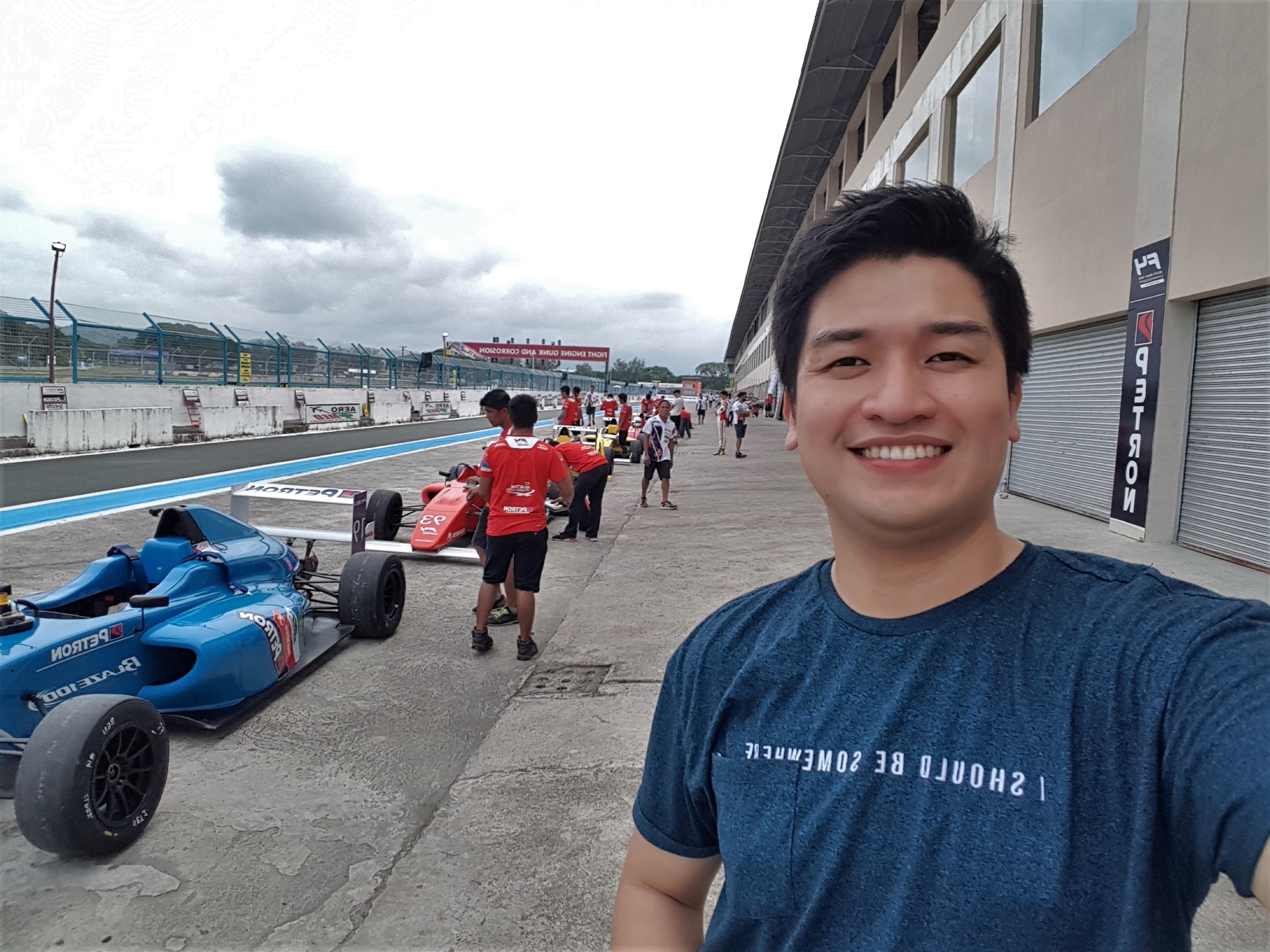 I've heard from the F4 technicians at the venue that the Petron F4 South East Asia organization ships these motorsport cars from country to country after each leg of the tournament. The ones photographed below were shipped from Malaysia and it took them a while to arrange the papers and necessary permits for these cars to gain entry to our country.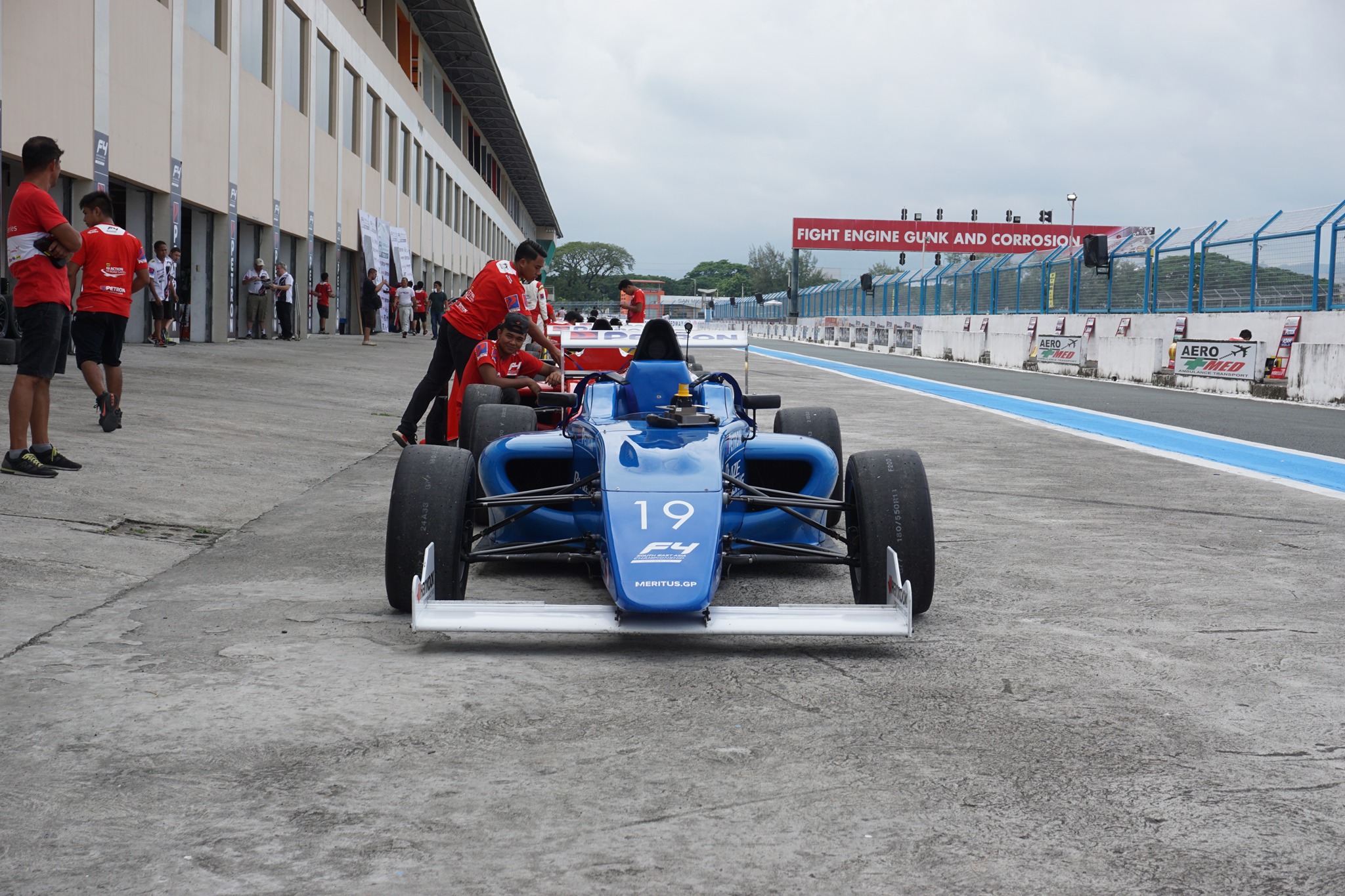 But man, don't you think it's amazing how these cars get to travel to each country in South East Asia?
Our very own Petron Blaze 100 Euro 6 Gasoline and Blaze Racing Engine Oils are used to power up the engines of these F4 cars. These two Filipino-made products passed the stringent standards of F4 and they are going to use them on all the F4 legs in South East Asia.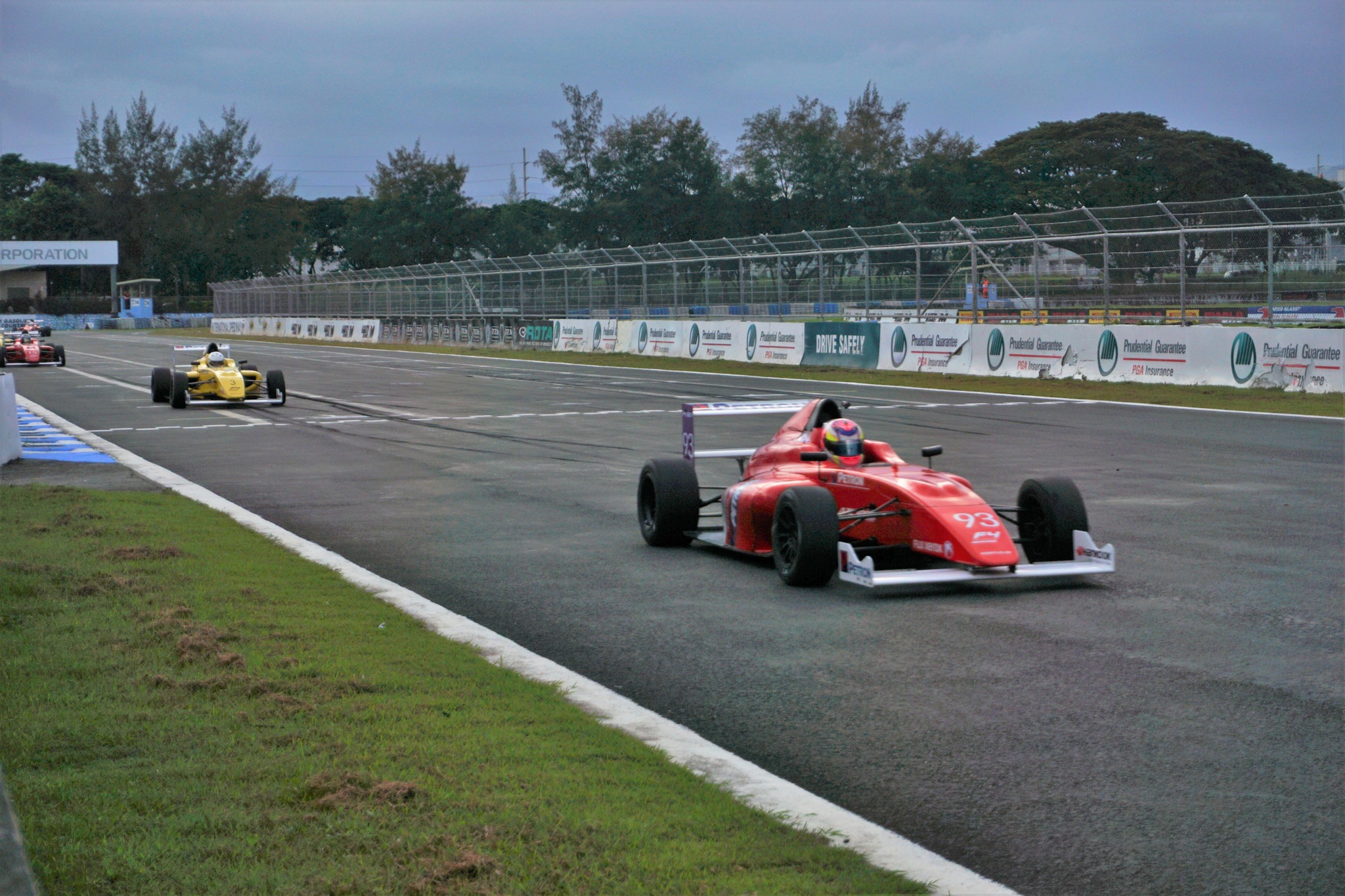 Several races happened during the three-day event that happened from October 20-22 at the Clark International Speedway.
Some of these races included ordinary cars which were overhauled with super engines for GT racing.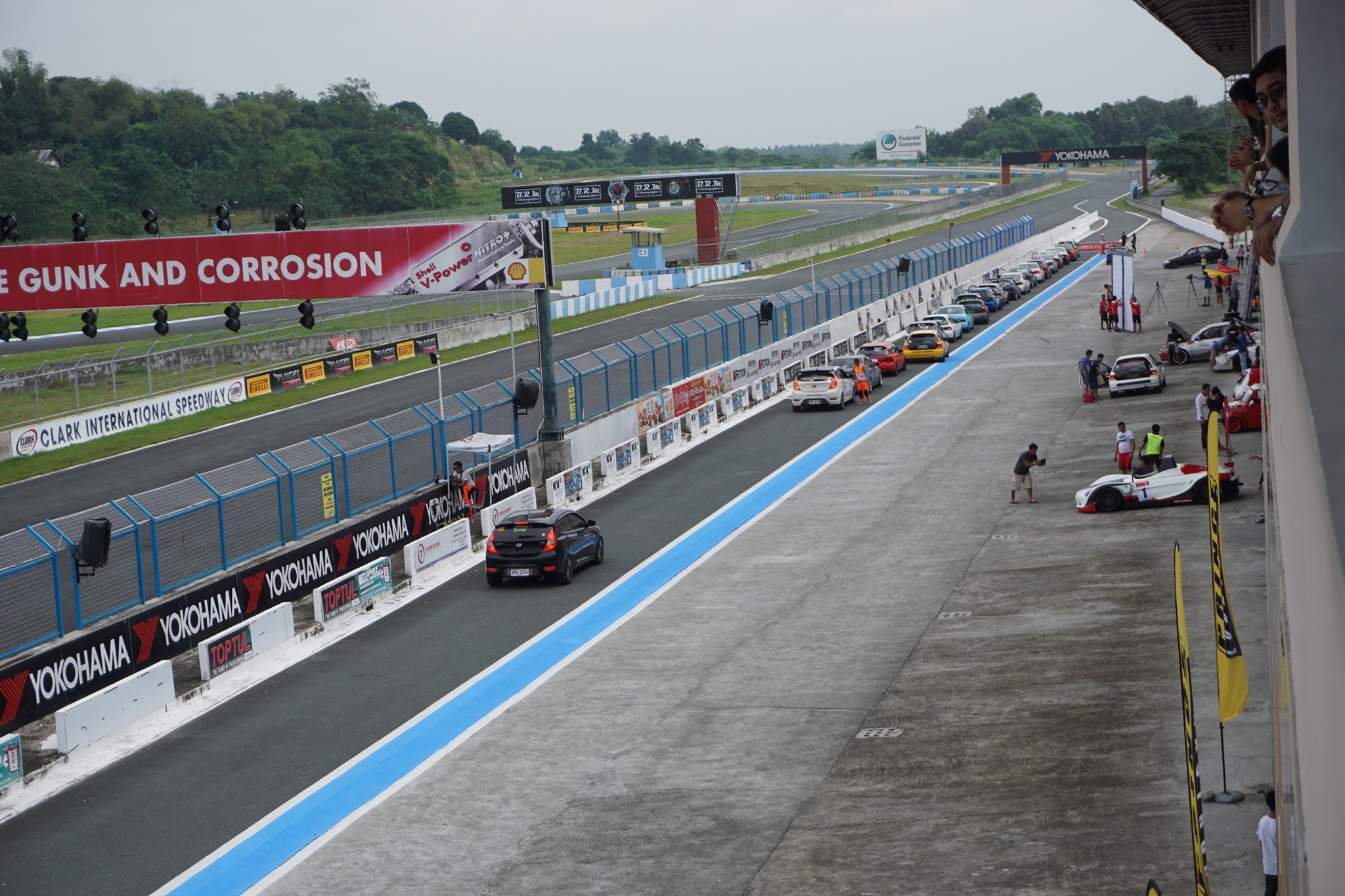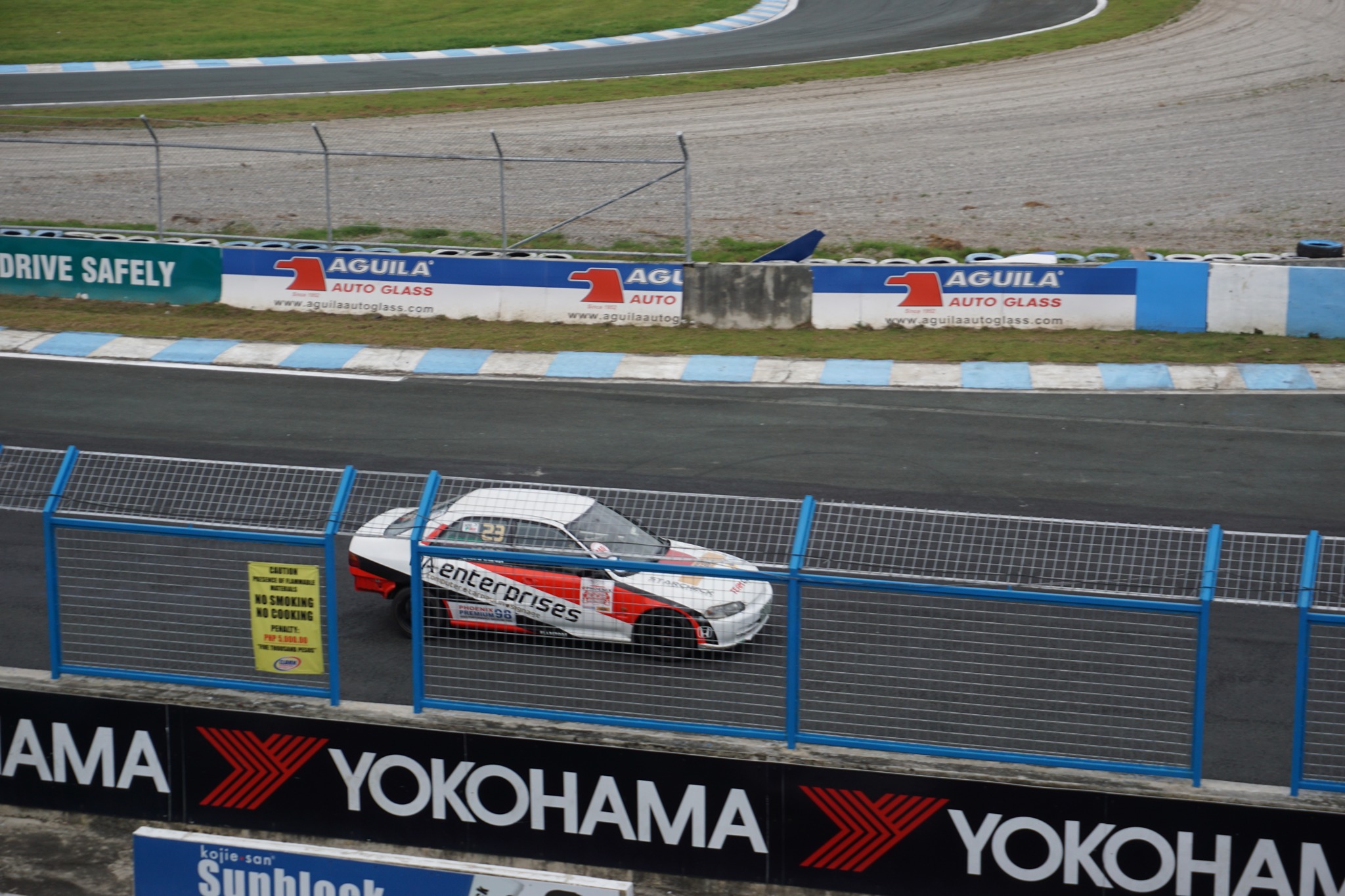 Then there are classic Mr. Bean-style Mini Cooper cars which had their engines modified for action-packed tournaments as well.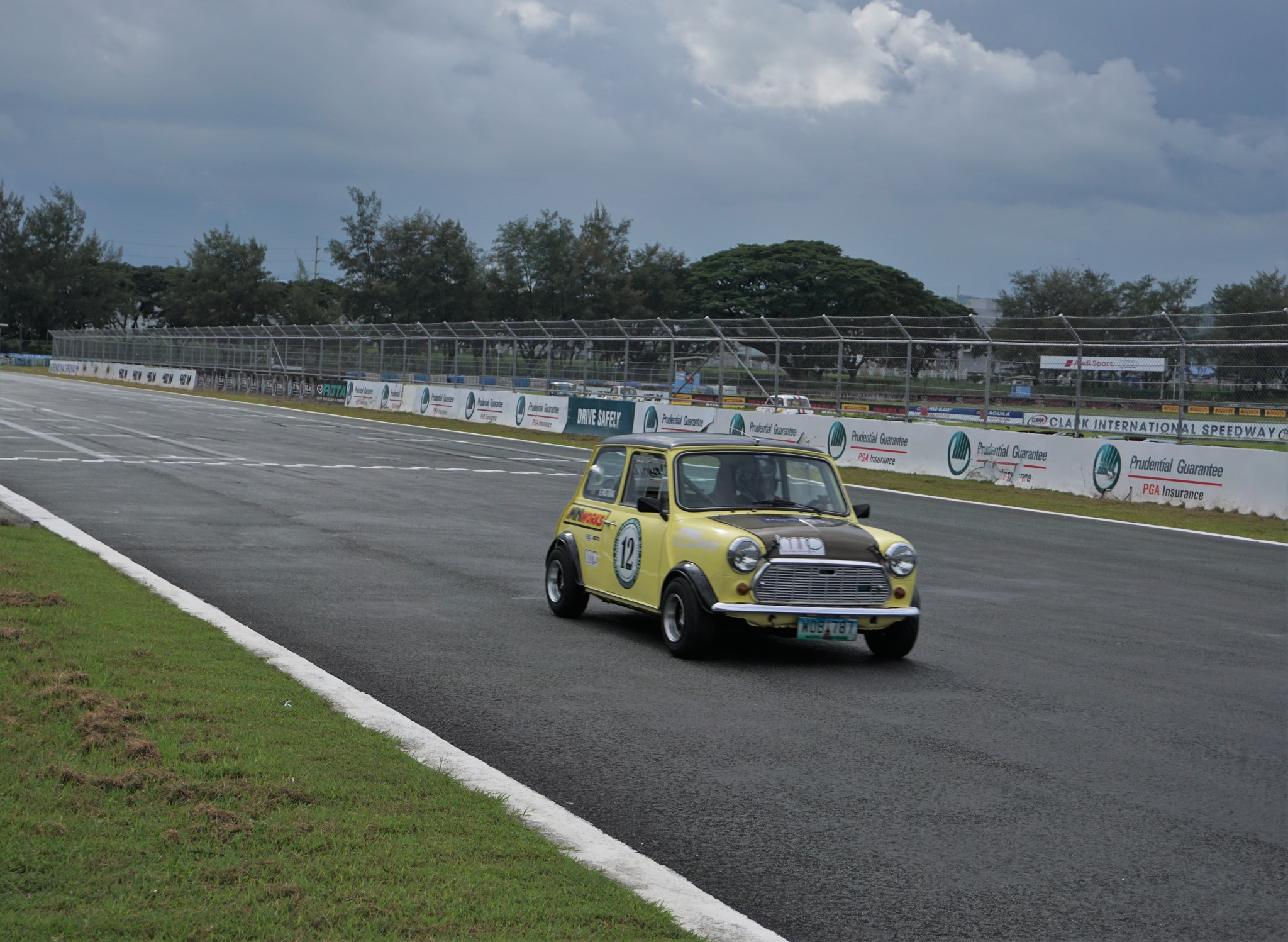 We also saw a lightweight type of car during the event which was called Caterham. They look odd as you'll see in the photo below but don't be deceived because they can also do some serious car racing. In fact, some of Caterham car models can accelerate from zero to 60 mph (97 km/h) in 2.88 seconds.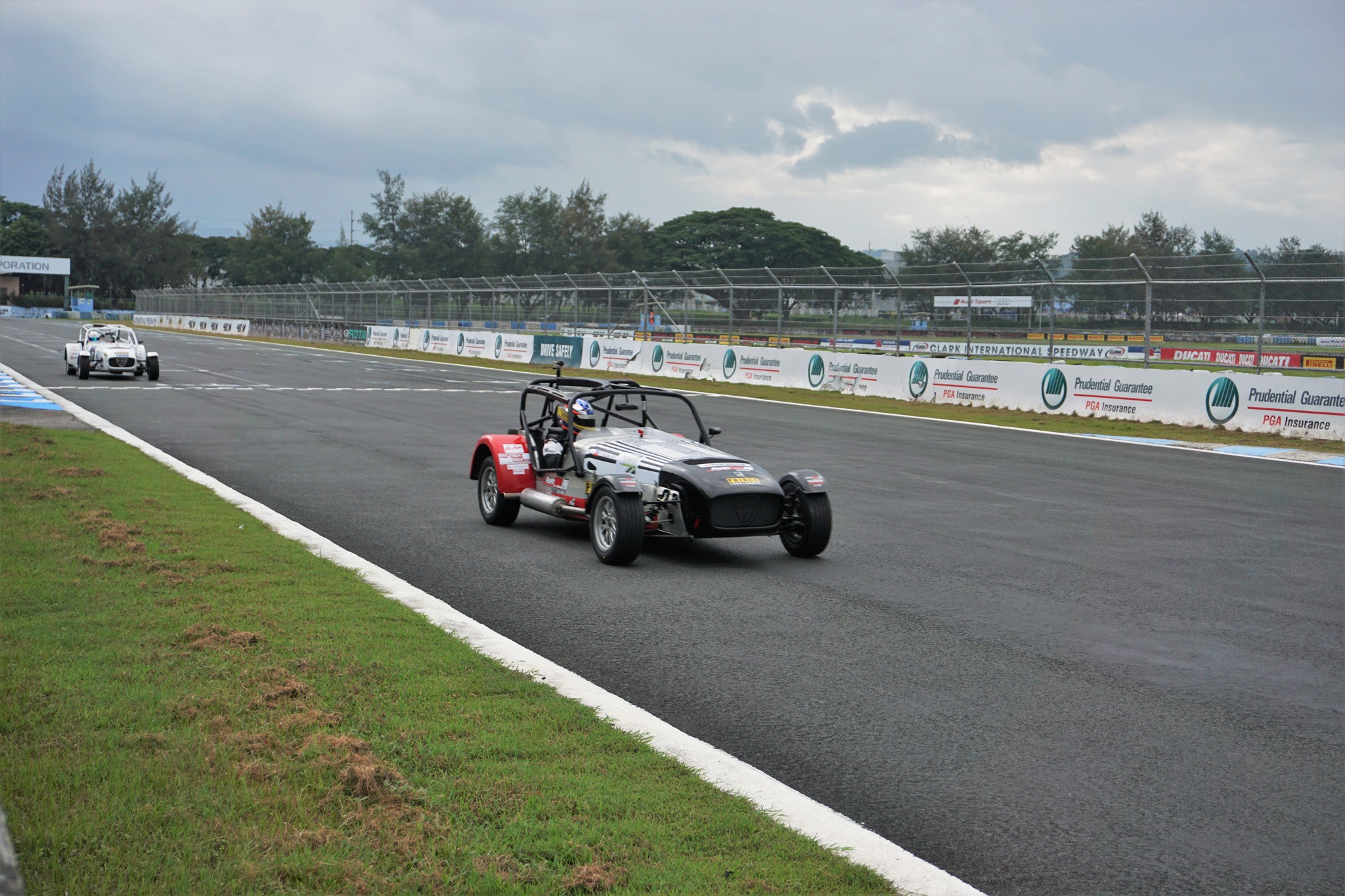 And finally, we got to watch the much-awaited Petron F4 South East Asia Championship.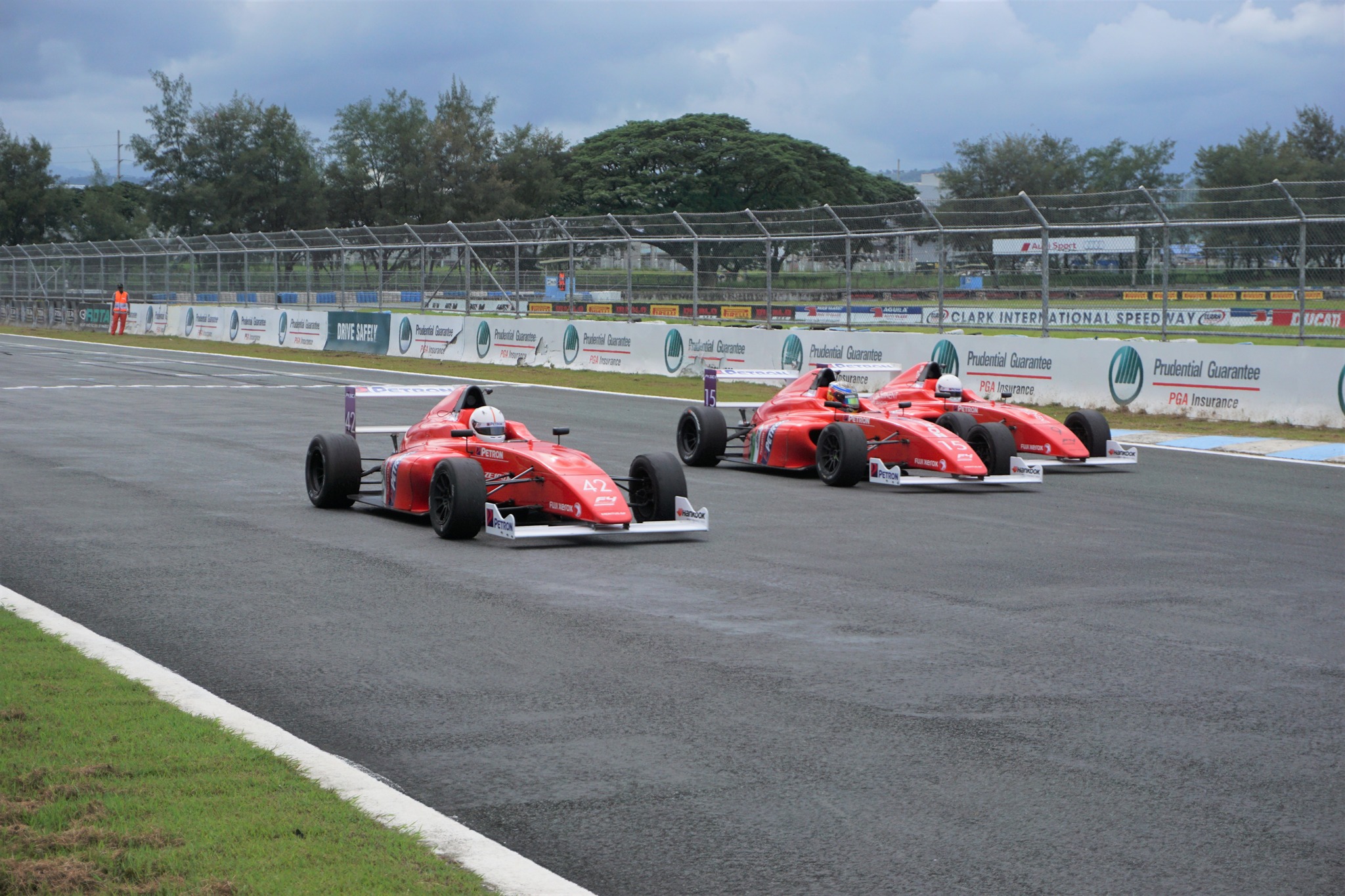 You see, it has always been my dream to watch a live Formula Race Car Tournament at an actual race circuit. In fact, for as long as I can remember, one item which I haven't ticked off from my bucket list is to fly to Singapore someday to watch their annual F1 Grand Prix Championship. But since tickets are pricey and are always sold out, I haven't been able to cross out that item from my bucket list yet.
But thankfully, Petron's F4 South East Asia Championship event at Clark International Speedway allowed me and my brother to see an actual Formula Race Car tournament right here on Philippine soil. Here are some actual photos of the F4 cars in action.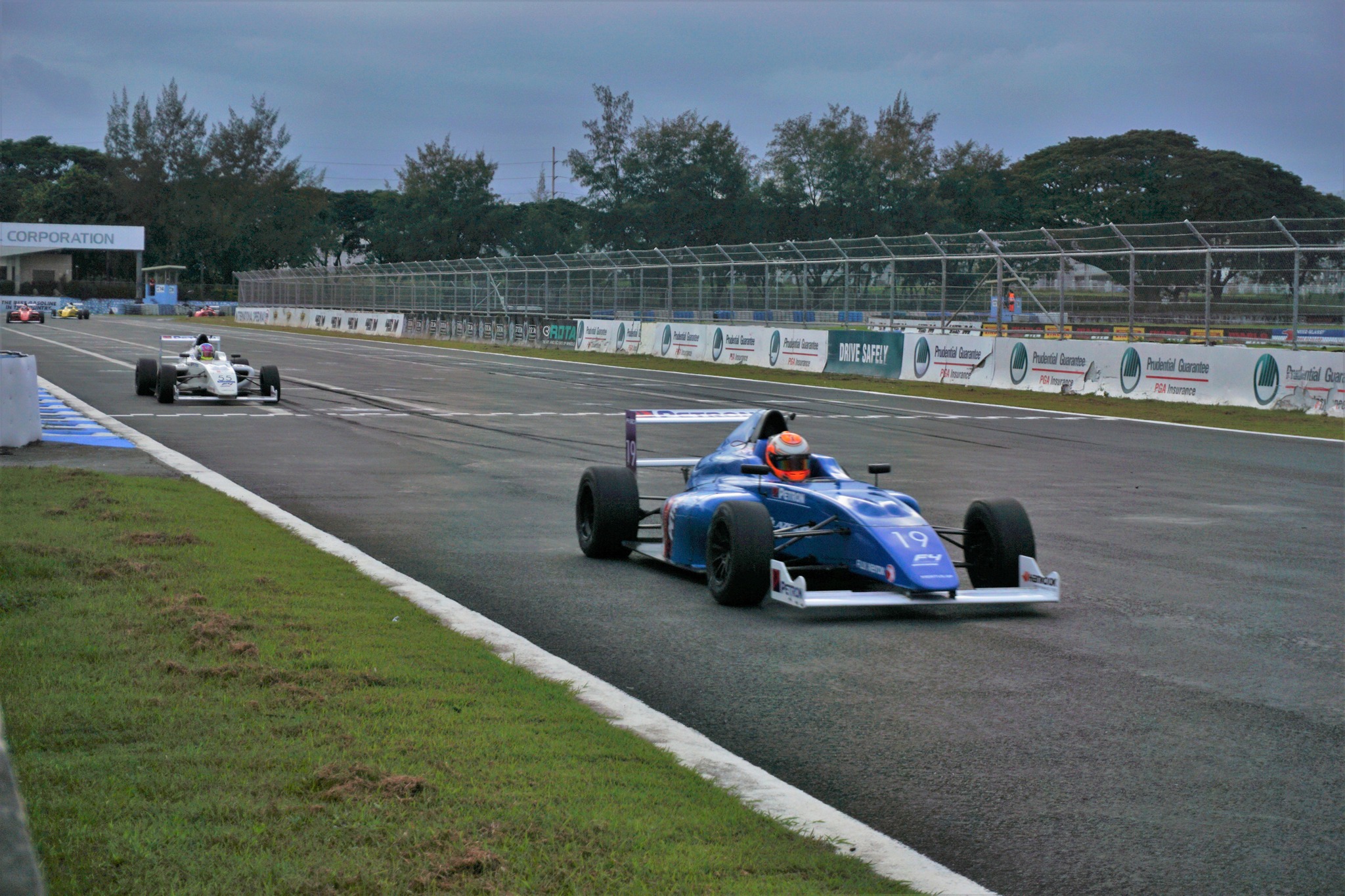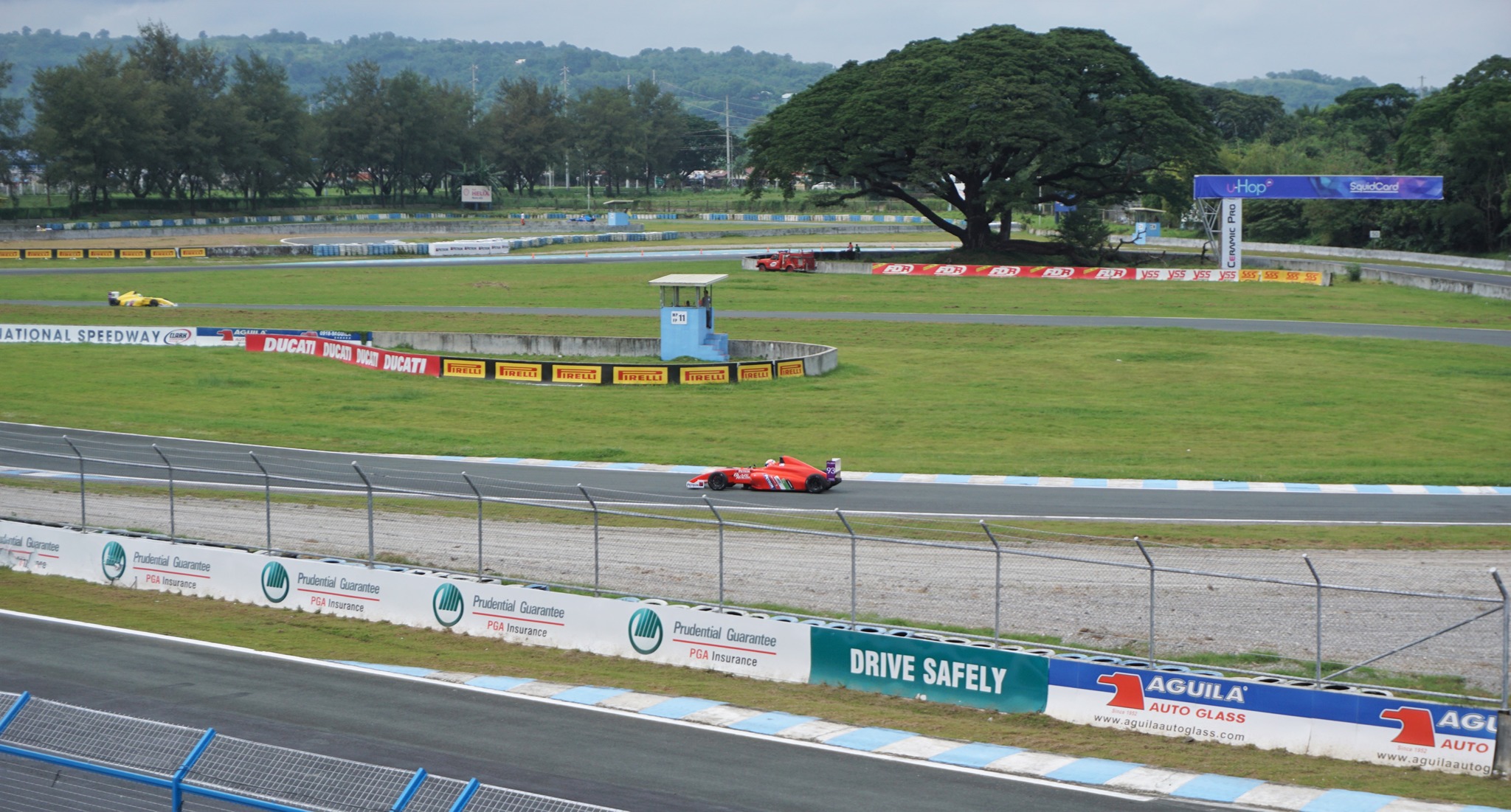 As you can see, F4s are so fast that even the powerful camera that I used here, which has one of the fastest shutter speeds among cameras in the market today, still had trouble freezing the F4 in its frame due to the cars' unbelievable speed.
Wanna check out a short video of how fast F4s are in real life and how loud is the sound that they emit? Watch the small clip below.
They are quite deafening if you get too near but seeing and hearing them in action will give you goosebumps.
During Race #1, a young Filipino Driver named Ben Grimes placed first.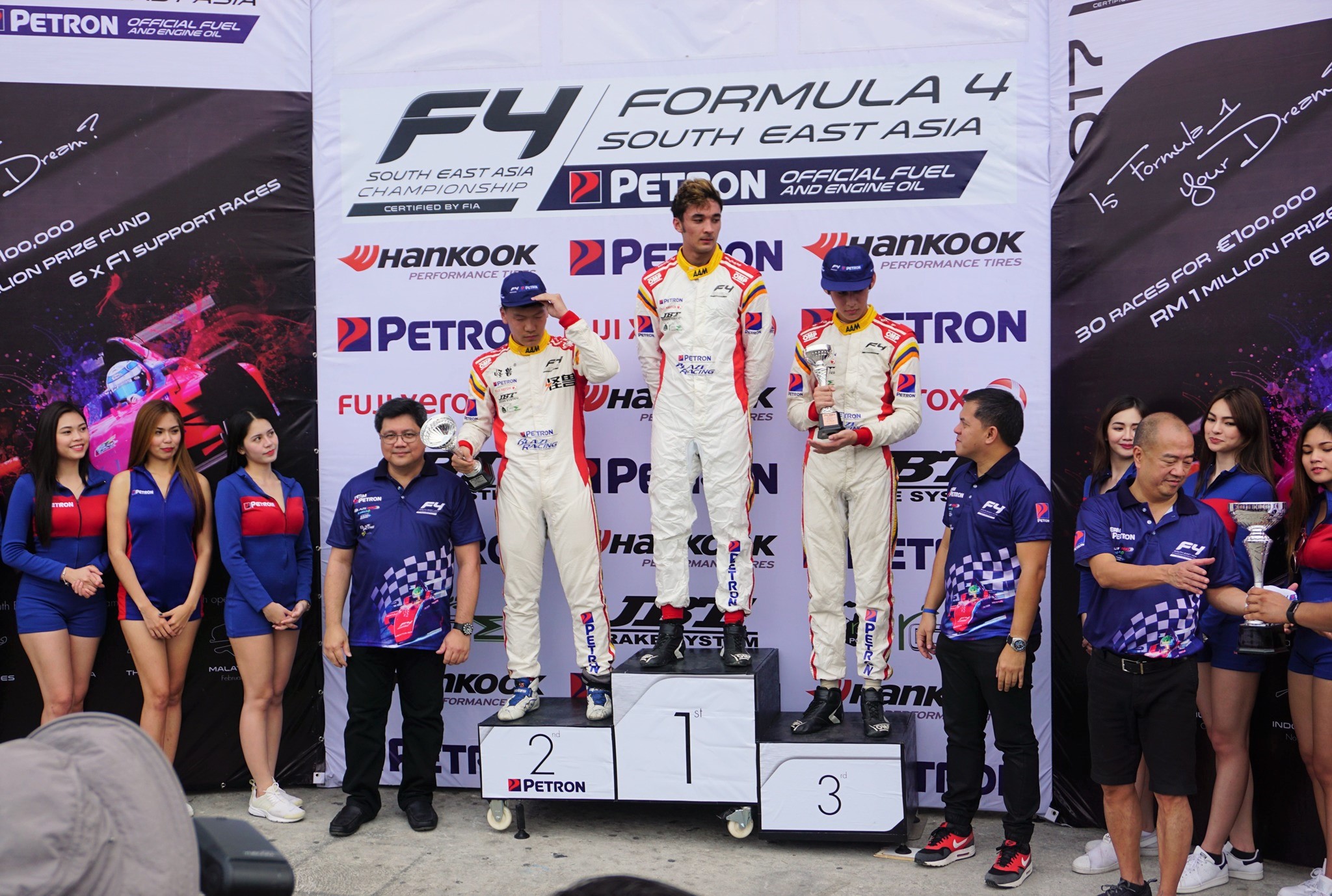 He, too, has a brother named Sam Grimes, who is also a participant at the F4 SEA championship.
Wishing you all the best, Grimes brothers! I hope you two, along with Tyson Sy would go a long way and win the Philippines a championship someday.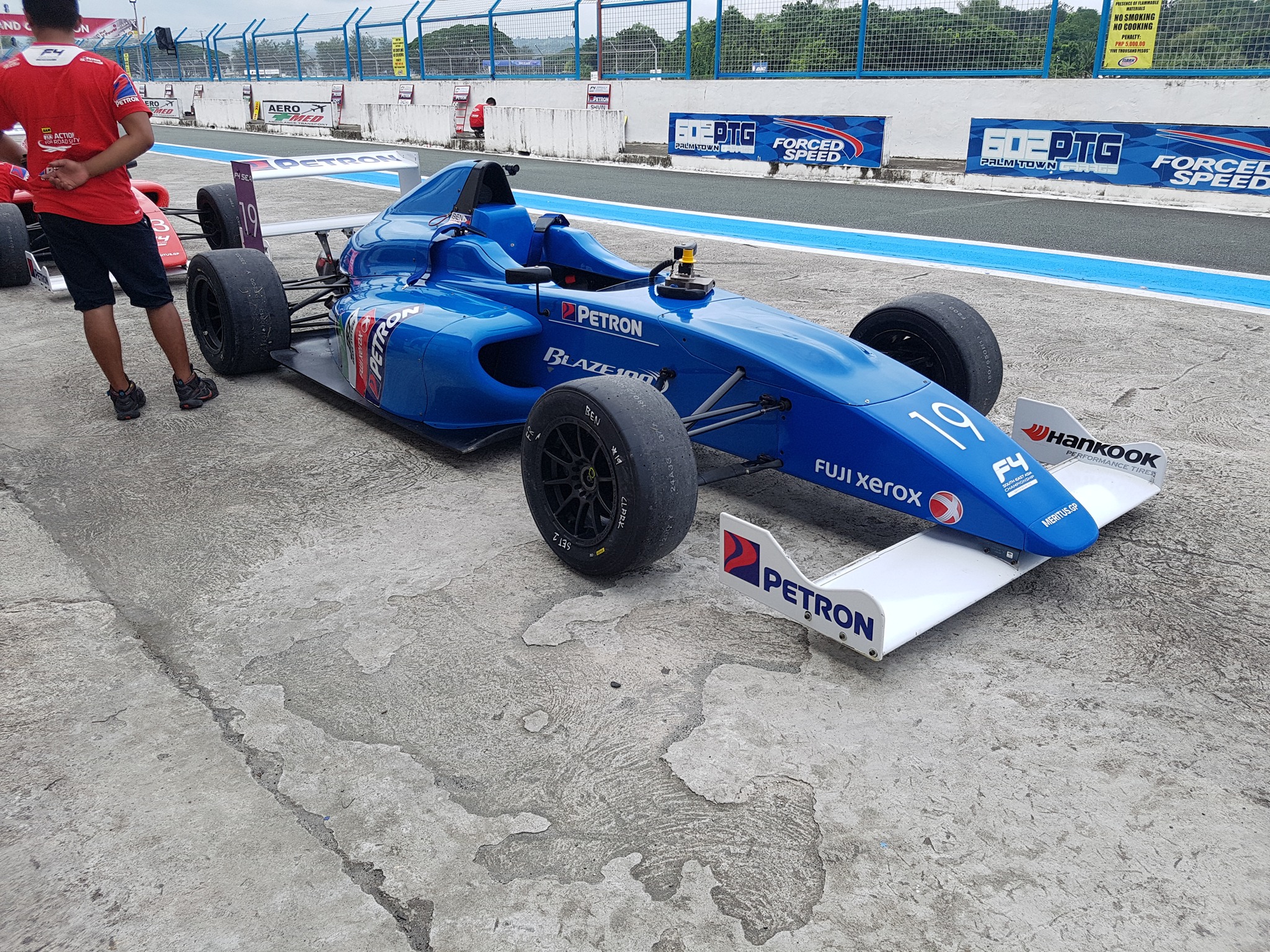 It may take a while for me to fly to Singapore to witness an F1 Grand Prix race, but seeing young hopefuls in person driving Petron-powered Formula 4 cars and dreaming that one day they would be able to climb up to the pinnacle of the highest-class Formula 1 championship is something that I will never forget.
For me, my experience at the Petron F4 South East Asia Championship was the best day ever.
And as for my brother? It was his best birthday ever!
Until next time. See you guys!
Oh and make sure to subscribe your email and follow PGG on Instagram for more men's lifestyle updates.