One of the struggles of being a frequent traveller and a stylish jetsetter is how to pack your clothes, gear and grooming kits safely during flights.
I'm pretty sure that at one point, you've found yourself heartbroken at the airport when you had to leave some of your belongings behind because they are not allowed in flights. A typical example? Large bottles of fragrances containing alcohol and other flammable fluids.
So thankfully, that won't happen anymore, especially if you bring with you a solid cologne similar to Fulton & Roark.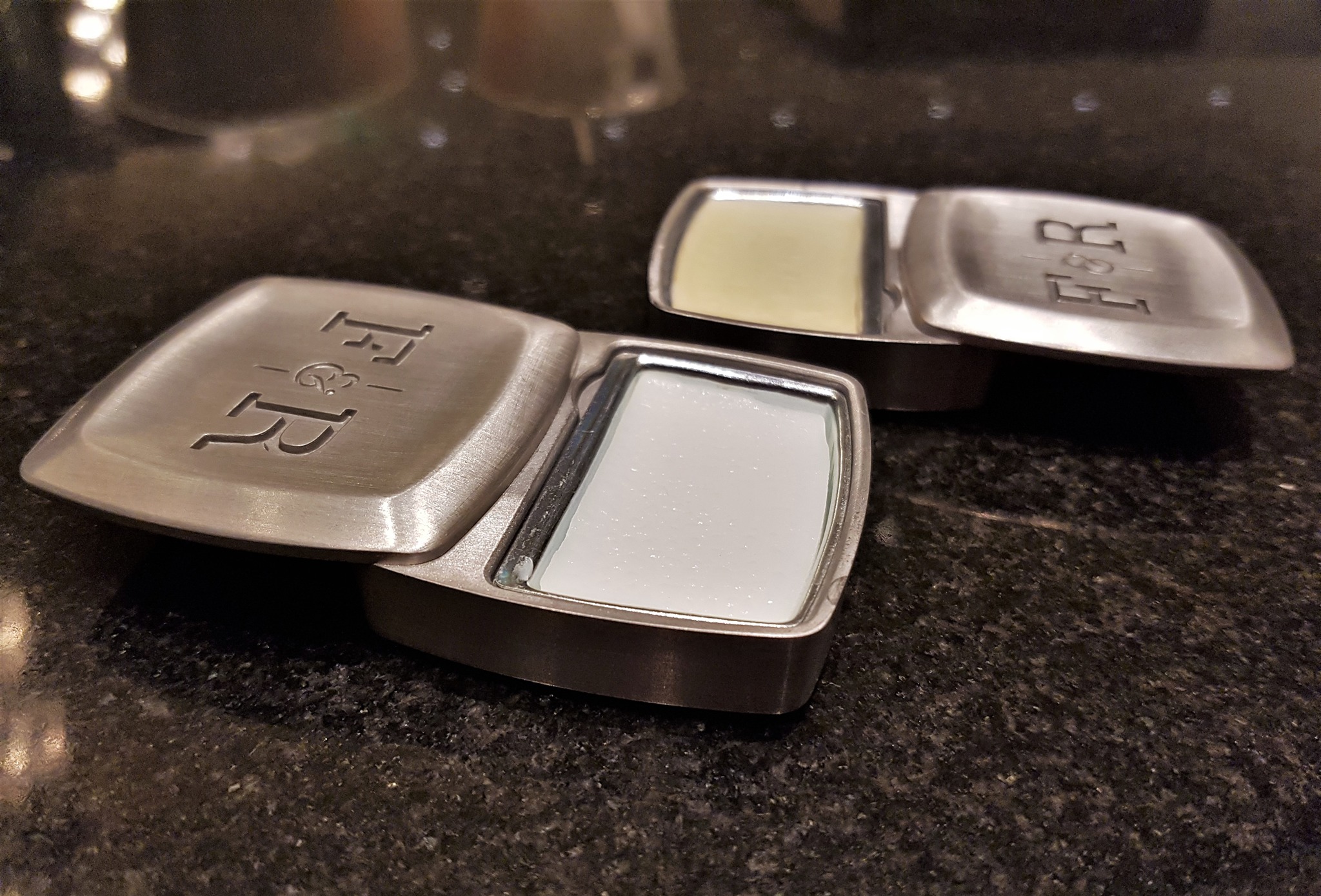 Fulton & Roark is the men's cologne you need especially when you are on the go. It is a compact, easy-to-carry, concentrated solid cologne which you can easily apply to your skin and your pulse areas when you are travelling.
I tried some of their variants and the two that I liked most were Fulton & Roark Tybee and their limited edition Captiva.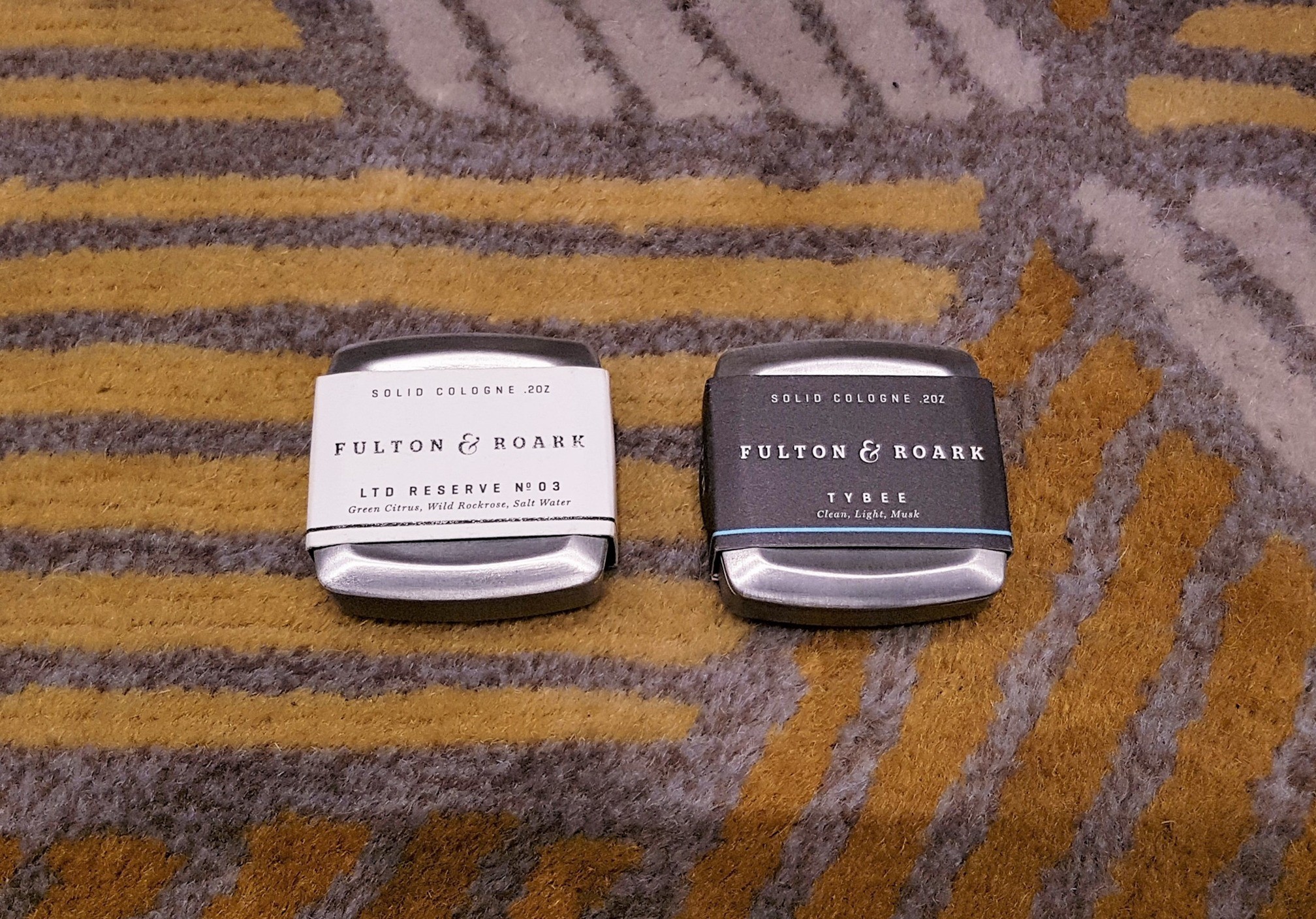 Fulton & Roark Tybee
The Tybee variant from Fulton & Roark is easily recognizable by its bright white color. It is a musk accented with rosewood and cedar and what I particularly loved about it is its clean and light smell.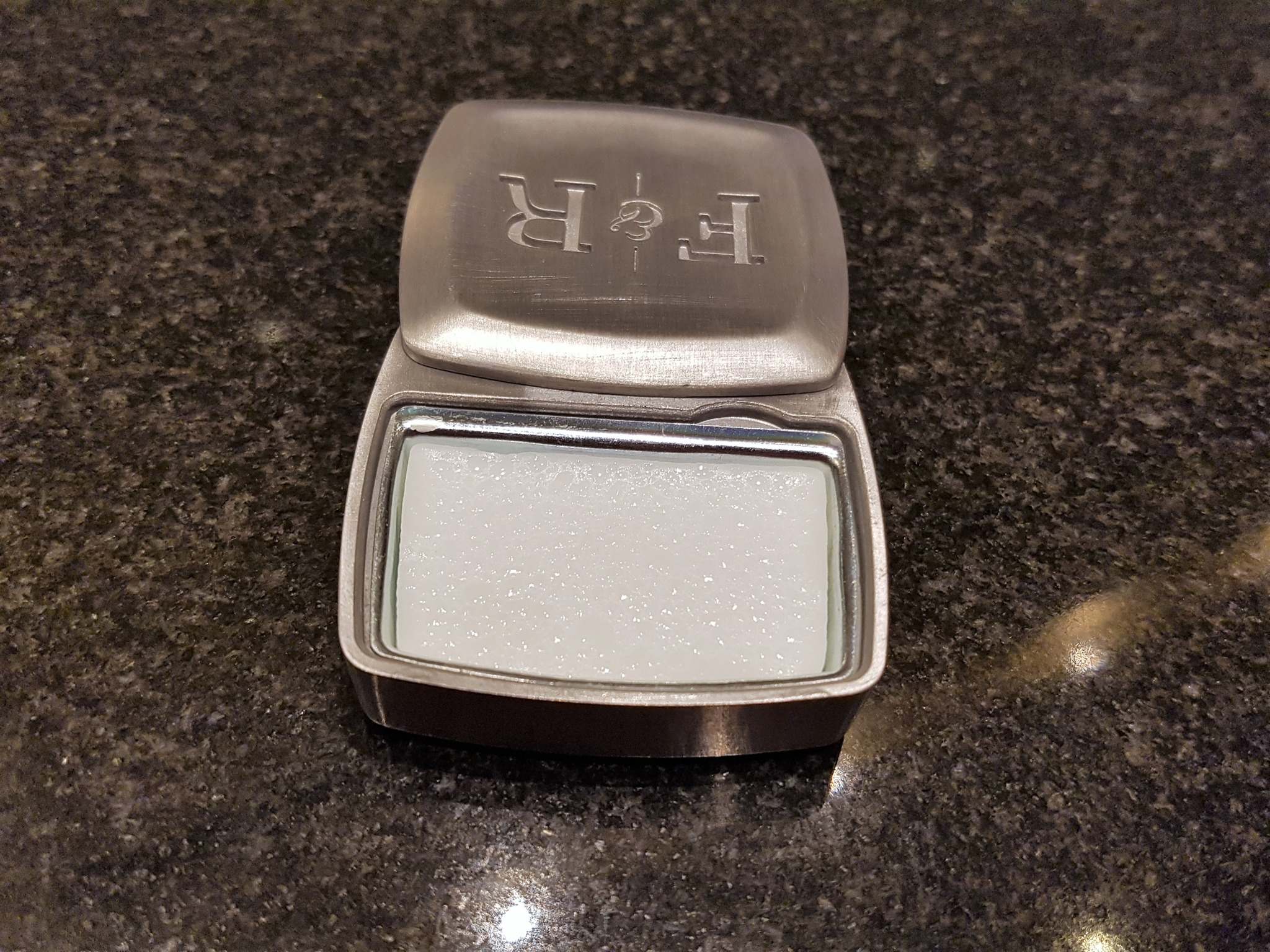 It has the perfect scent for those who want a simple and fresh-smelling fragrance.
Fulton & Roark Captiva (Limited Edition)
The Captiva variant is a limited edition cologne from Fulton & Roark. Its scent is a combination of green citrus, wild rockrose and salt water.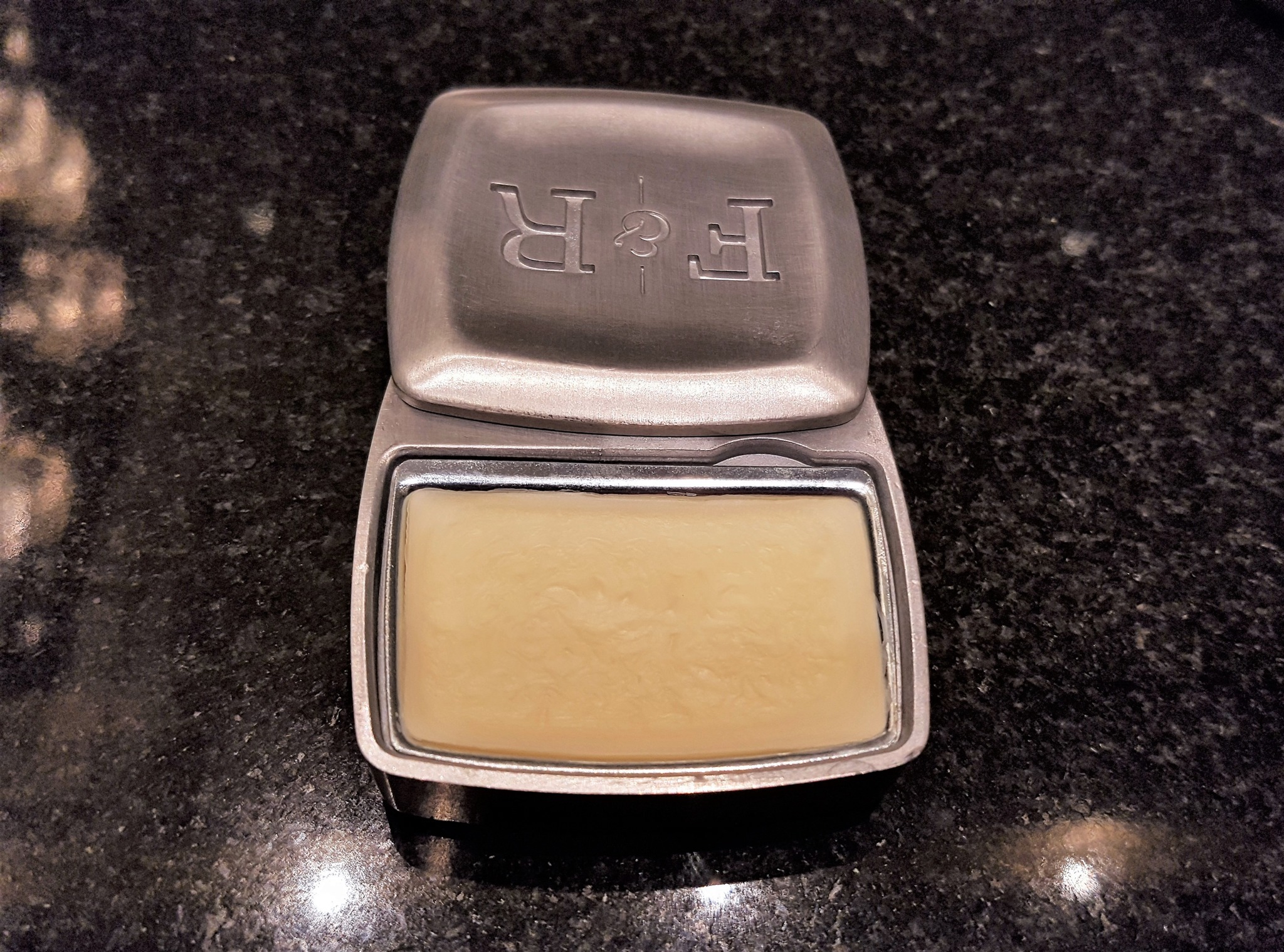 Compared to the Tybee, it has a stronger and more powerful scent which suits guys who love a masculine-smelling cologne.
*   *   *   *
Fulton & Roark Solid Men's Cologne comes in a compact metal square container which, relative to a standard ballpen, is about this size…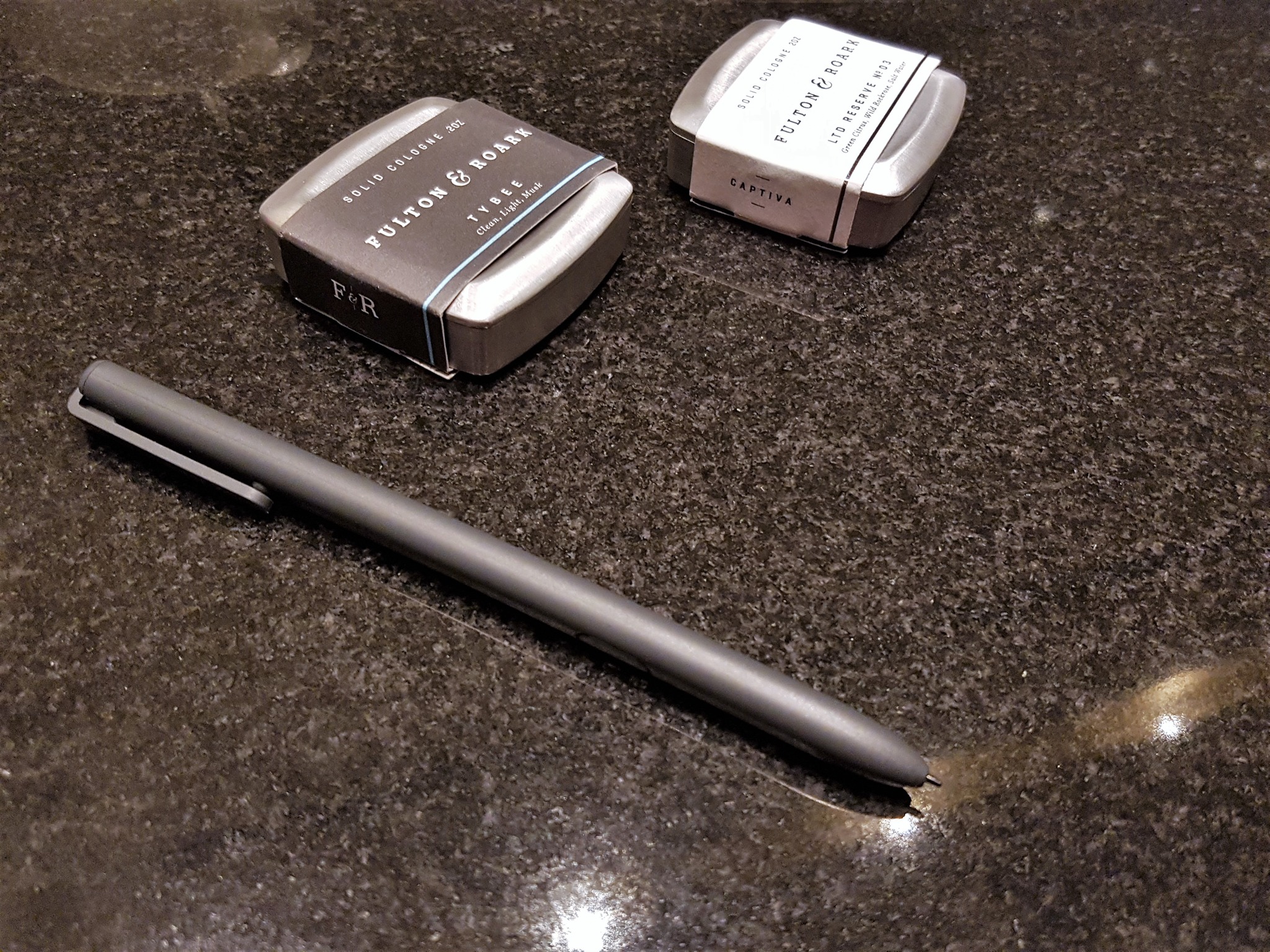 To open the cap of the fragrance, you will have to rotate it clockwise, just like this.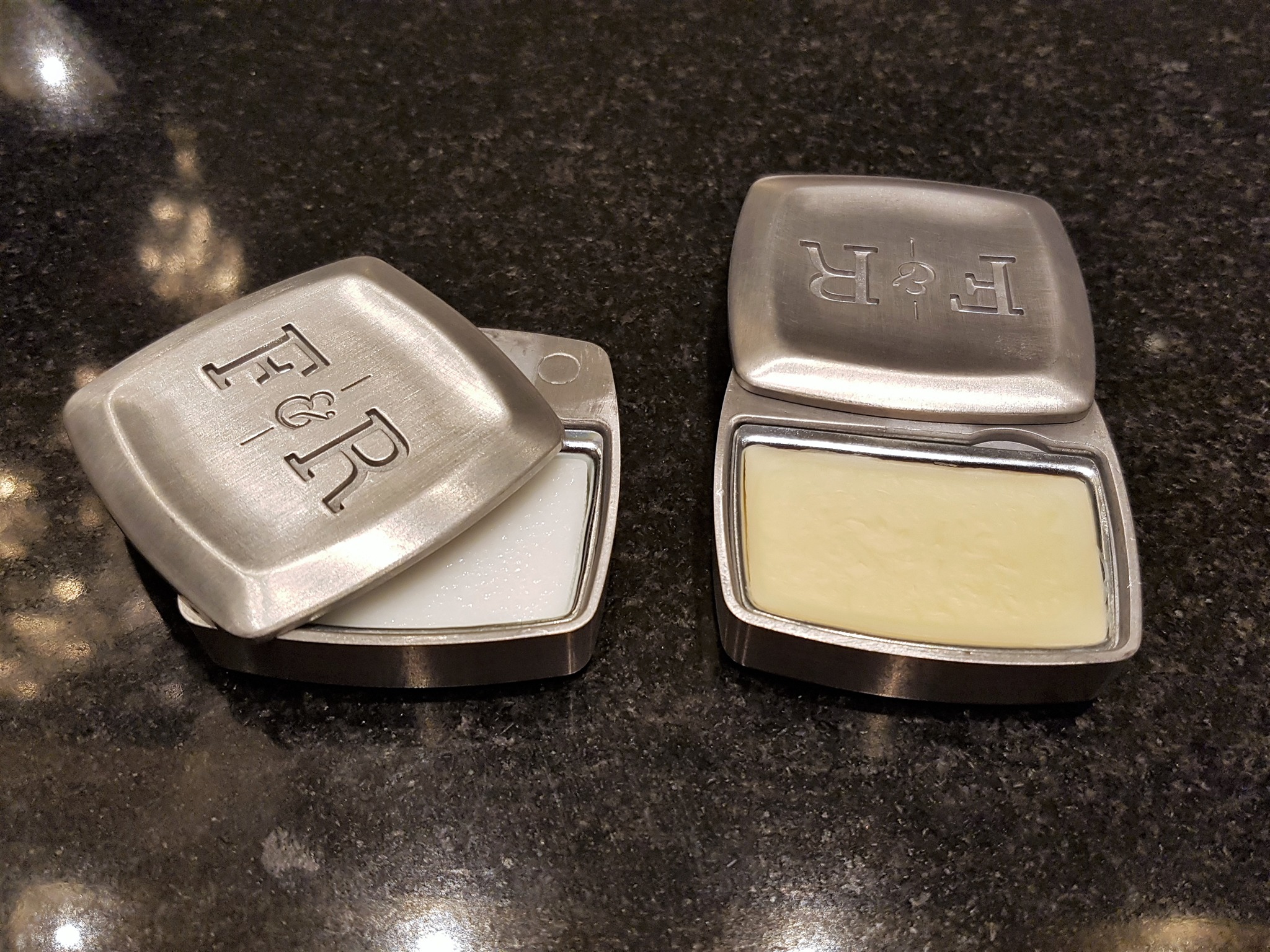 Each solid cologne costs roughly about 2,000 Pesos (for the Tybee) and 3,000 Pesos (for the limited edition Captiva).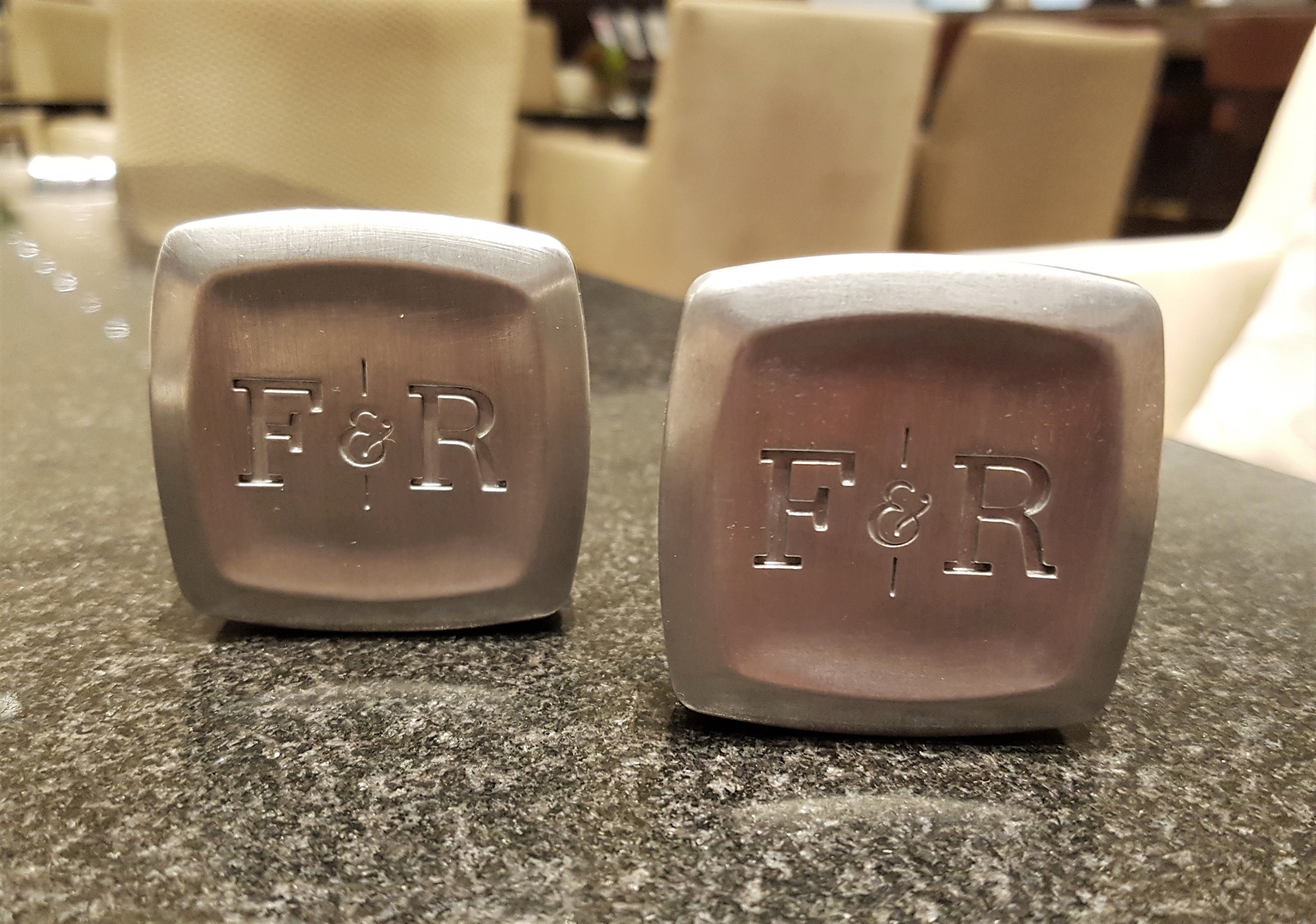 It may be a bit pricey at first, because you are buying the container. However, its refills cost a much lower price of about Php 750.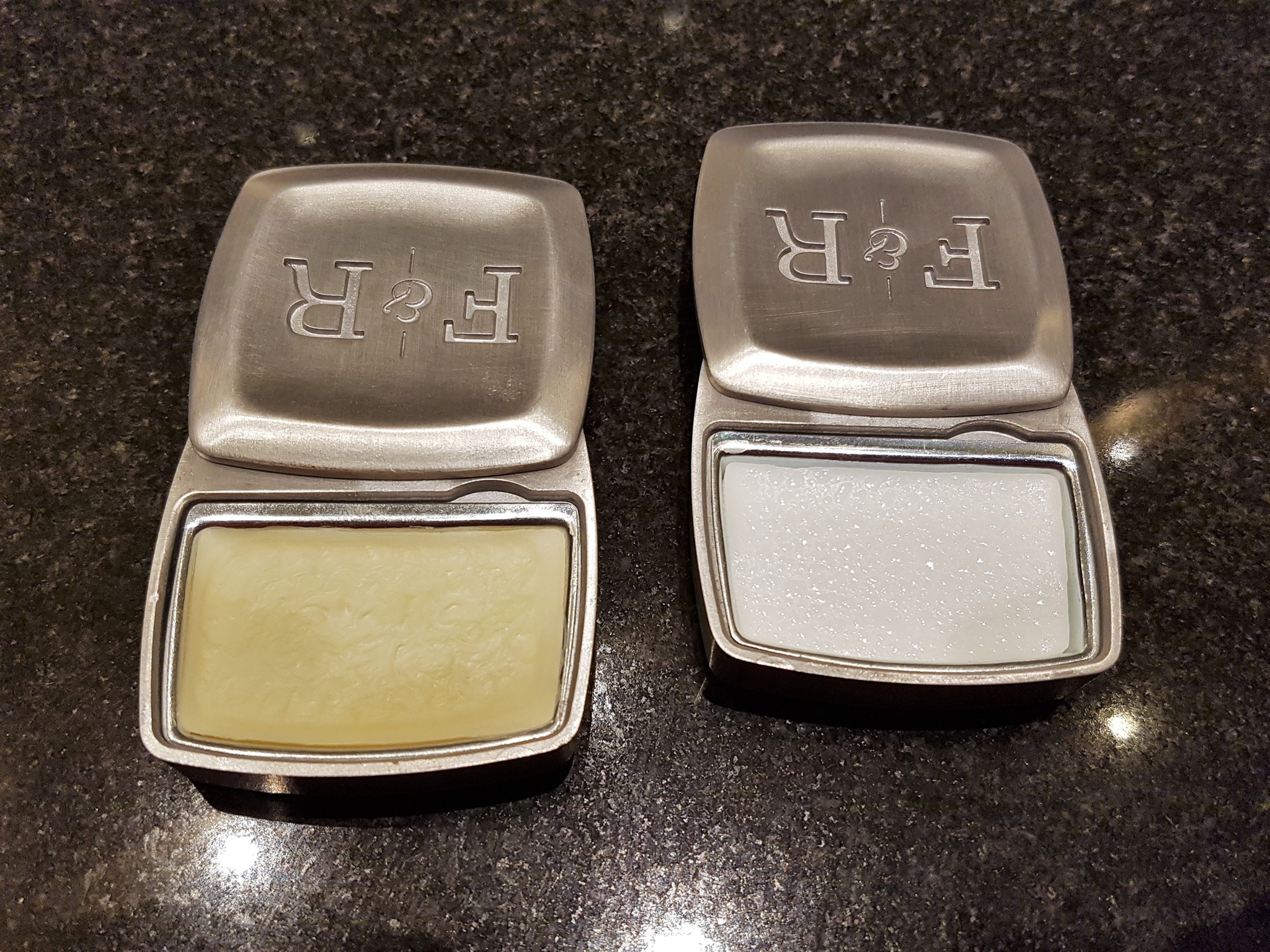 So in essence, you'll be cashing out a one-off payment for the container and you'll just need to buy refills afterwards.
That sounds reasonable given that you'll be getting a travel-friendly men's fragrance which is safe for flights.
It seems to be economical too, because given the fact that the solid cologne is concentrated, you only need to apply a small amount and you would already smell great and ready to go for your next trip. In my own experience, applying once in the morning and once in the mid afternoon will last you a day.
Fulton & Roark solid men's cologne is available at Urban Traveller & Co.'s online store and also at their branches/stalls in Greenbelt 5 Makati, Vertis North Quezon City and at Alter Ego Shangri-La Plaza Mall.
Join the PGG Forum community to discuss about men's fragrances and as always, make sure to follow Pinoy Guy Guide on Facebook and Instagram.