This post was written by PGG contributor Mac.
February is synonymous to one thing for high school students: Prom!
Prom most probably will be one of the highlights in any high school student's life. It is a night where students can dress up formally and have a night of full of fun. However, one of the biggest concerns that would often come up when dressing up for formal events like prom are the price of the suits especially when you are a highschooler on a tight budget and who totally depend on the allowance given to you by your parents. In most cases, having a tailor make your suit bespoke-style is not an option because it would definitely take up a huge chunk of your time and money.
With that, here are five places where you can purchase ready-to-wear suits at prices lower than that of custom-made:
Surplus
If you think that buying a more expensive suit is not practical for prom since it will only be used once, maybe you'll find Surplus satisfying this need. Their items are definitely much, much cheaper than products at department stores and stand-alone stores.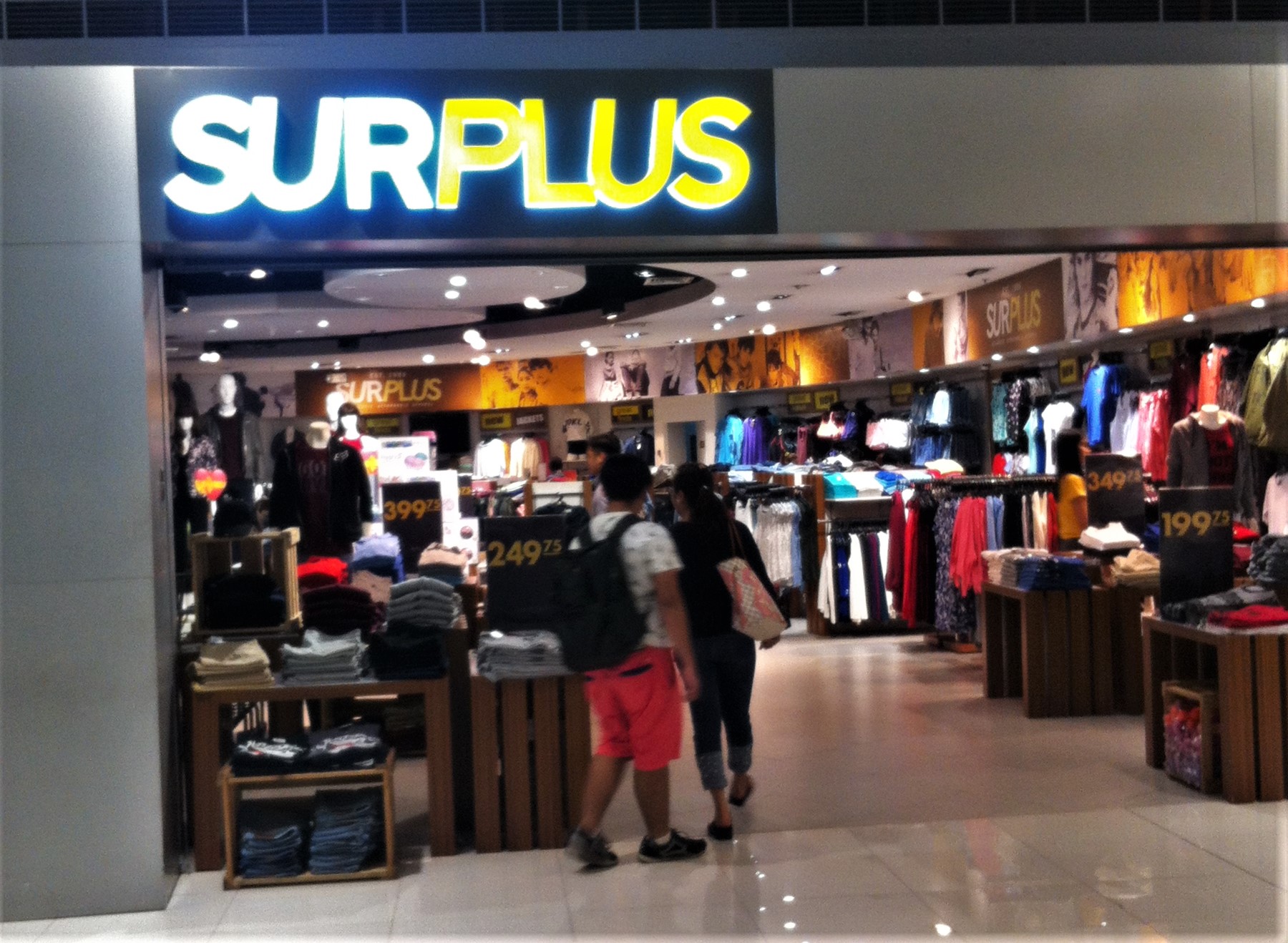 Coats at Surplus can be priced as low as Php 1,000. This is cheap since the usual price of a suit is around 3,000 to 5,000 Pesos. Colors come in brown, black, brown, and gray. Unfortunately, you need to find a matching pair of pants at another shop (say, the department store). Also, most of Surplus items are of the larger sizes.
If you're not too brand-conscious and wouldn't mind wearing clothes of an unknown brand or an overrun for one night, maybe you could try out the coats at Surplus. It's still in the fit, right?
For a list of Surplus branches, click here.
The SM Store
For those looking for a one-stop shop for their prom needs without shelling out a lot of cash, The SM Store really has it all. Coats, slacks, dress shirts, ties, shoes – you'll surely find all of these here.
Prices for coats might be at least double of those at Surplus but you'll be getting "legit" items from their brands and you'll have a lot of choices. There's a wide array of colors such as black, blue, navy, and gray which come in all sizes. Here are some of the brands at The SM Store:
Par Excellence – Coats: P3,000 and up; Pants: P1,200 and up
Sahara – Coats: P3,300 and up; Pants: P1,200 and up
Chancellor 9000 – Coats:  P2,700 and up; P699 and up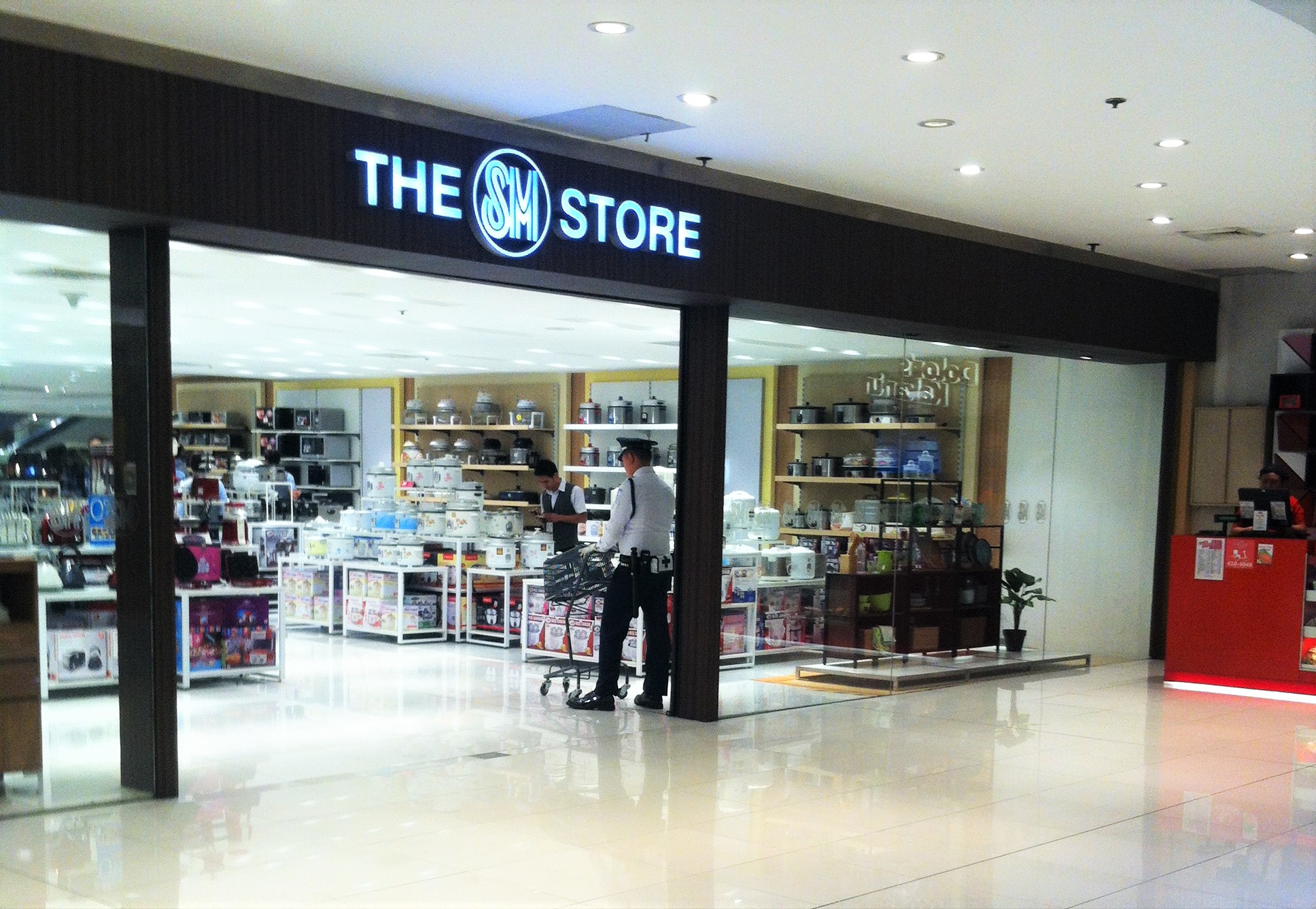 Other brands at The SM Store include Wall Street, Main Street, Dansen and Wharton. For those on the bulkier side, Maxwear and Ultimo has your needs. If you're looking for a store selling not just coats and pants but also the other parts of your prom outfit at affordable prices, check out The SM Store.
For a list of The SM Store branches, click here.
Onésimus
If you're looking to purchase your suit at a local, homegrown brand, try checking out the items at Onésimus. The shop is proud of itself as being able to make and sell both Western formal wear (coats) and our traditional formal wear (barong).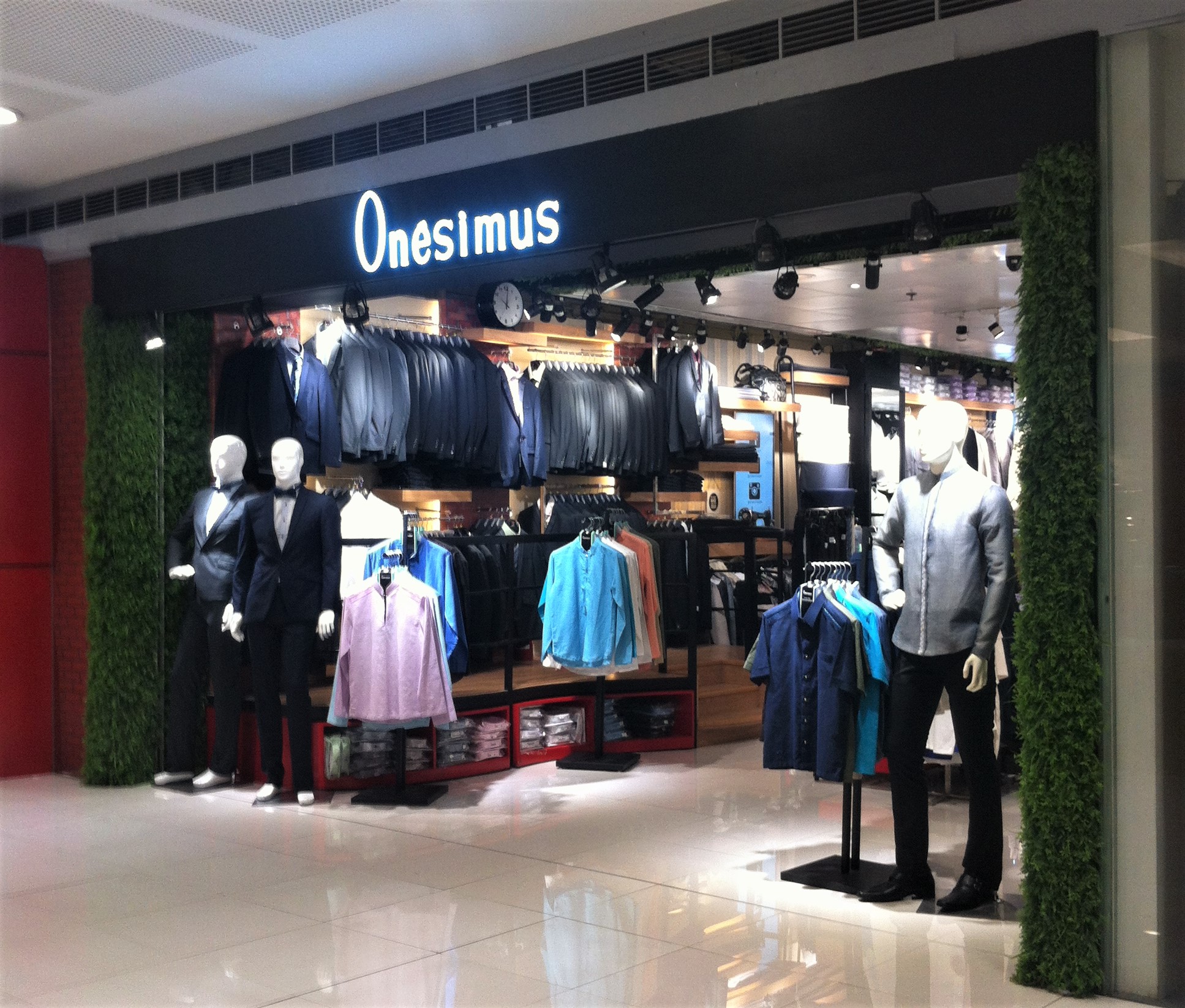 Prices for coats at Onésimus might be expensive but what you are getting is surely high quality. Coats are priced at 5,000 Pesos and up while the prices of pants start at 1,500 Pesos. They may also have sale items at their stores where suit jackets can be as low as P3,000. Colors range from the usual dark colors (black, brown, navy) but have light colors such as white as well. Ties and shoes are also available in their stores.
Onésimus also has two factory outlets – one in Cordillera St. in Mandaluyong and the other one is at Paragon Plaza. Prices here can be as low as 50% off the store price. The brand also has a lot of outlet stores and sections in department stores in the Metro. If you're looking for proudly local suits, Onésimus is for you.
For a list of Onésimus stores as well as their designs, click here.
Arrow
If you're looking for a brand that is widely known for formal wear for men, Arrow should definitely be your choice. Arrow is one of the most popular brands when it comes to dress shirts and coats.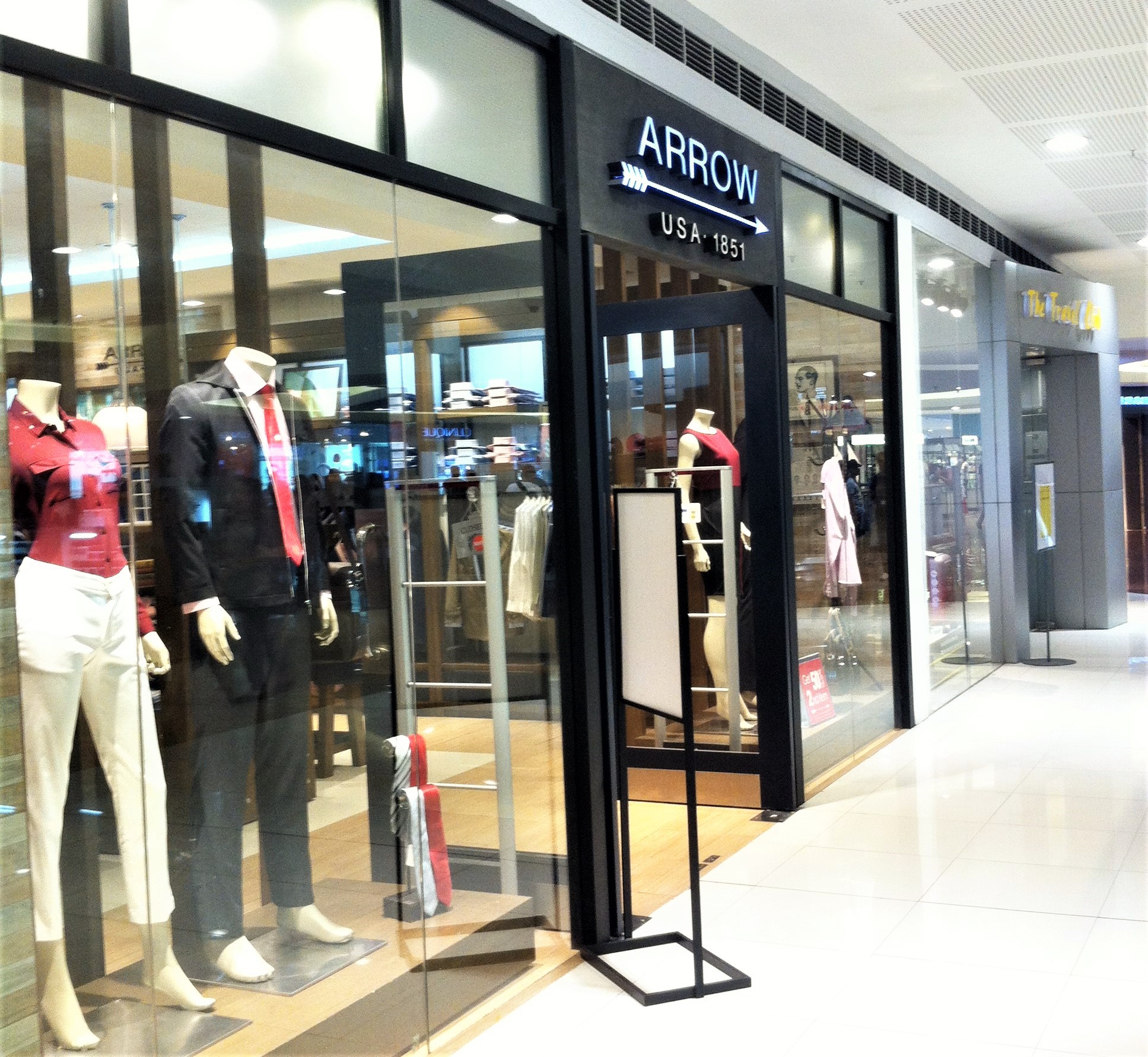 Coats at Arrow are priced at P4,000 and up. On the other hand, pants are priced at P2,000 and up. Colors are mostly dark (black, gray, and navy). You can also purchase your ties at the store. Dress shirts also come in a wide variety of colors.
This February (and in time for the prom season, I believe), Arrow has an ongoing promo – if you buy two items, the item of lesser value will be subject to a 50% discount! This is actually not a bad deal. Arrow stores are pretty accessible and there are also stalls in various department stores. If you're looking for not just a suit but also dress shirts and ties that will make you stand out with their colors, you have to check out Arrow.
For a list of Arrow stores as well as their designs, click here.
Perry Ellis
If you're looking for ready-to-wear suits where budget isn't really a problem, you can check out Perry Ellis. Perry Ellis is a brand originating from Virginia selling men's apparel, formal wear, accessories, and leather goods.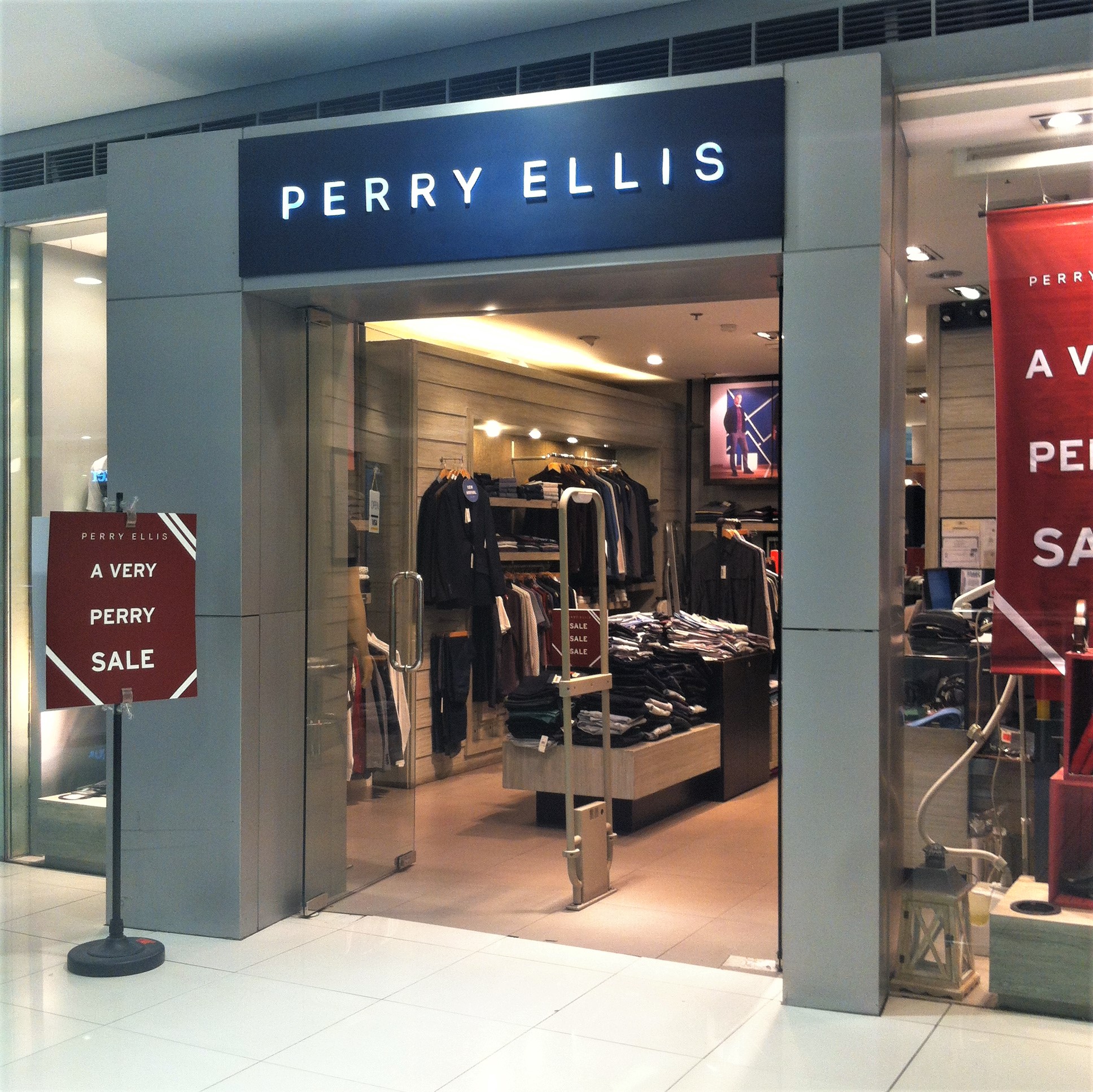 While they may be more known for their casual wear, Perry Ellis also has an array of coats and pants. Regular prices of coats are at P5,000 and up while their pants are priced at P2,000 and up. Colors for these include the usual dark colors of black, gray, and navy but they also have lighter colors such as blue and brown.
They also have sale items where coats can be priced at around P3,500. Perry Ellis stores may not be as widespread as the other brands mentioned here but there sure is an outlet in major malls and cities within the Metro. If you're looking for a brand that may not be the first brand in your mind, consider the suits from Perry Ellis.
For a list of Perry Ellis stores as well as their designs, click here.
*   *   *   *
If you're looking for other choices aside from these, here are some more stores you can check out: Burton Menswear, Daniel Hechter, G2000, H&M, and MANGO Man.
Hopefully, this post will be able to help you in exploring your options in purchasing ready-to-wear suits. With a suit that really fits your body and confidence in wearing it, you'll surely look your best in your prom. And with that, suit up!
Mac is currently a graduate student taking up his Master's degree in Communication. He is always seeking to try out new experiences and to learn new things. A self-proclaimed lakwatchero and foodie, he also dreams of exploring the world someday, one city at a time.