I could pretty much say that we live in an era where we couldn't survive without the Internet.
A bit exaggerated, yes, but it has some partial truths to it. Our work relies on it. Our school homeworks depend on it. And as for me? Perhaps PGG, this blog, wouldn't be existing without the Internet. After all, everything seems to be online and in the cloud these days.
Being connected anytime and anywhere has become a must for bloggers, freelancers, online entrepreneurs and even most people like you and me who are into Facebook, Instagram and YouTube. We have become digital nomads, hopping from one coffee shop to another, hoping that there is some stable WiFi or strong LTE signal that could help us work, watch YouTube videos and help us get through our day.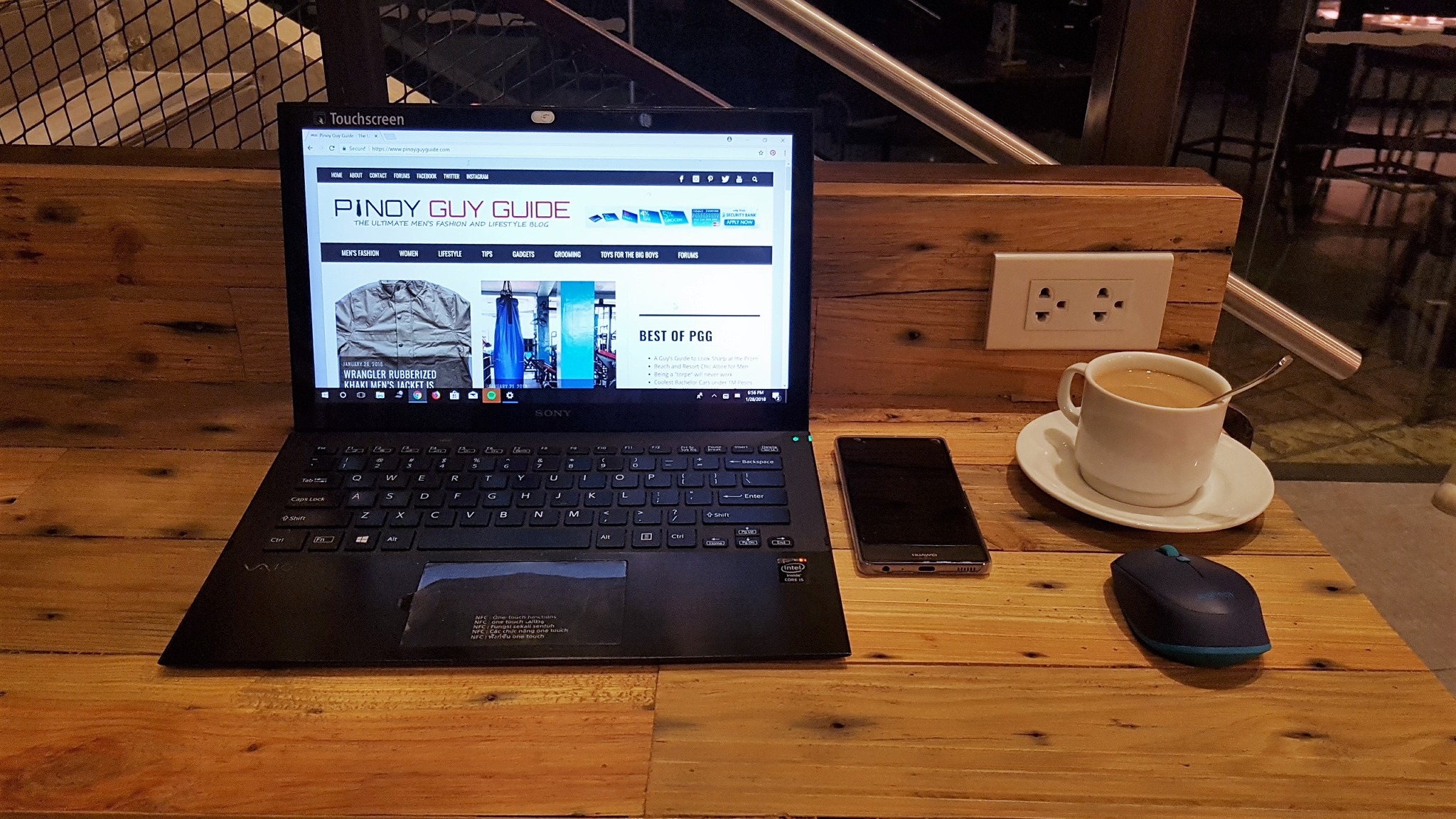 That being said, we can't simply use our mobile data most of the time. It can either drain our phone's battery when we use it as a personal hotspot, or exceed our monthly data cap limit. And so, we need another option or an equally good alternative. Thankfully, I discovered a useful and new service that will guarantee a stable and reliable WiFi hotspot that is available at major establishments and key locations nationwide.
Meet GoWiFi.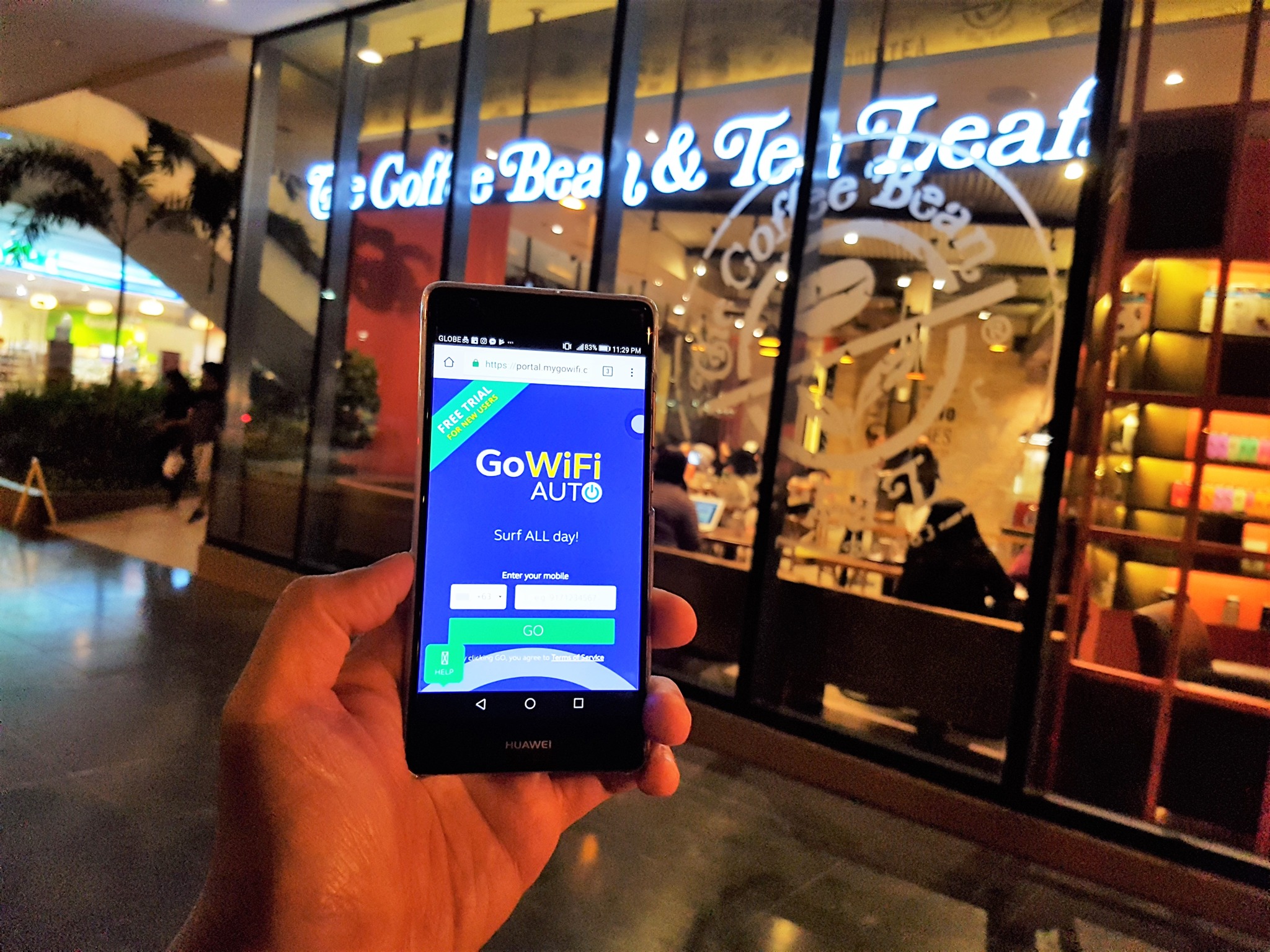 GoWiFi is a public hotspot that gives you free Internet daily for a limited duration to check your Facebook, Instagram and social media pages, read email, watch YouTube videos and download files up to a speed of 100mbps. The free Internet is ad-supported and it disconnects after some idle time. You will find its access point by looking for the SSID: @FreeGoWiFi or <site name>_FreeGoWiFi ( e.g AyalaMalls_FreeGoWiFi) at your favorite malls and coffee shops nationwide.
However, for more serious and savvy users like me who would like an uninterruped, no-advertisement hotspot service, a premium version of GoWiFi is available at key locations too. It has an SSID of @GoWiFi_Auto and is also available at your favorite malls, coffee shops and other popular establishments.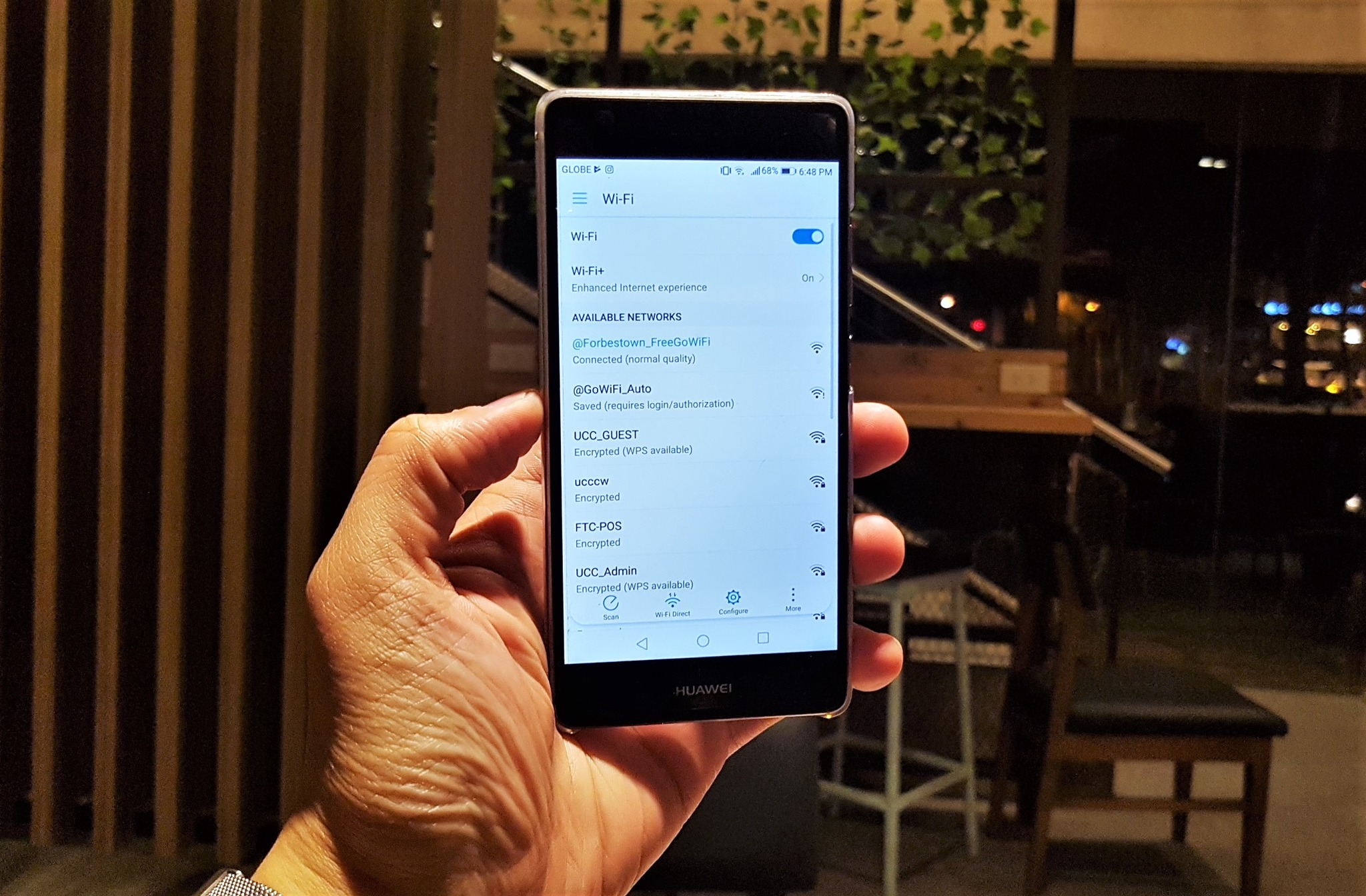 The nice thing about GoWiFi is that you can use your WiFi-enabled device such as your phones, tablets and laptops to work and it is operator and carrier agnostic. Meaning, it doesn't matter whether you are a Globe / Smart / Talk 'N Text or TM subscriber because any WiFi device, regardless of whether it has a SIM card or not, can connect to a GoWiFi hotspot.
Moreover, connecting to GoWiFi means you wouldn't need to beg for WiFi passwords from the service crew at your favorite coffeeshops anymore, because you can instantly connect to GoWiFi by just verifying your mobile number. See video here below to see how it works:
As for me, I usually use their free service and when it expires, I get the option of buying extra credits for a premium, uninterrupted and ad-free WiFi hotspot in the form of GoWiFi Auto.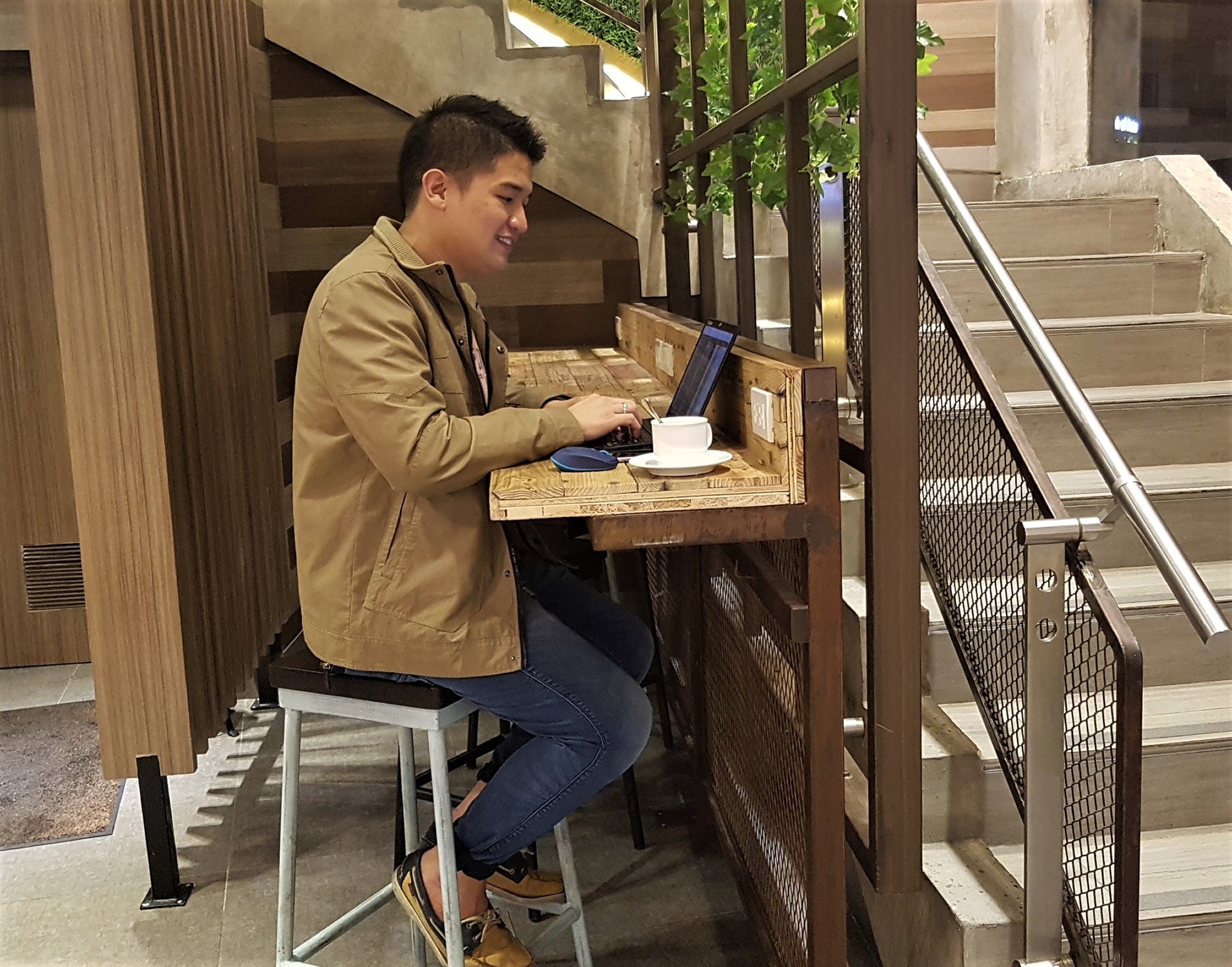 I usually connect to GoWifi whenever I'm at SM, Ayala or Megaworld Lifestyle Malls or at my favorite coffee shops such as UCC and The Coffee Bean and Tea Leaf. They have reasonable rates too, and you can pay either by charging credits from your prepaid load or postpaid account or by credit card.
For charge to prepaid or postpaid account, the rates  and volume caps are:
| | | |
| --- | --- | --- |
| Price | Validity | Volume Cap |
| Php 15 | 1 day | 500 MB |
| Php 50 | 3 days | 1.5 GB |
| Php 99 | 30 days | 1.5 GB |
Then for credit card payments, the rates and data allowances are as follows:
| | | |
| --- | --- | --- |
| Price | Validity | Volume Cap |
| Php 50 | 3 days | 1.5 GB |
| Php 99 | 30 days | 1.5 GB |
I personally find the service useful to me as a blogger. The free minutes is a good deal and the premium rates are very reasonable too. You should try it next time you are at the mall or at your favorite coffee shop or hangout.
GoWiFi is available at over 1,000 locations nationwide including major malls like Ayala Malls, SM Supemalls, Robinsons Malls, Megaworld Lifestyle Malls, convenience stores, coffee chains like Starbucks and CBTL, restaurants, schools, airports, transport terminals, and yes, even at the LRT and MRT.
To know more about GoWiFi auto's premium service hotspot, watch the videos below:
Follow GoWiFi and learn more about their service on Facebook, Instagram, Twitter, YouTube or visit their website: at http://www.globe.com.ph/gowifi
Disclosure: This post is a collaboration between Pinoy Guy Guide and GoWiFi