This post was written by PGG contributor Alrich
WE LOVE MUSIC! Who doesn't?
Everyone has their inner passion for listening to music. It is like an escape from the bitter world. From turntable to radio, Walkman, disc player, mp3 player and now to the world of music streaming, the evolution of music players never stops! Along with this crazy evolution, earphones are also changing. From wired to wireless, from typical earphones to in-ear buds. Most of us like either in-ear or on-ear buds, both have its own good qualities, but it's far from perfect – because they also have some issues.

One, ear pain when used for a long period of time.

Two, the risk of not hearing your surroundings.

And three, the risk of having ear infection. The list could go on..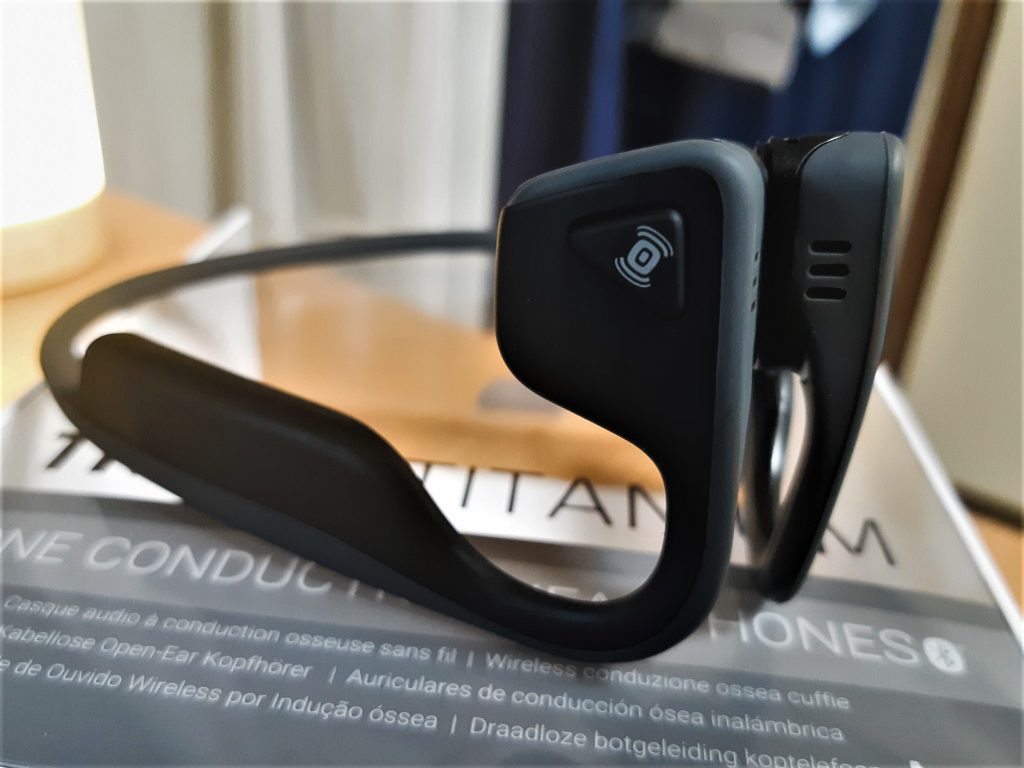 So here's an actual scenario that you might have also experienced. We have this moment when we just wanted to be alone with our music playlist, blasting off music jams, using in-ear earbuds during a good day going to work then an acquaintance or a friend unexpectedly comes and because of this, we have to take it off and listen to our friend's (non-stop) stories. Right there and then, the moment is ruined!

AfterShokz Trekz Titanium, an open-ear headset, provides solution to those issues mentioned above and gives our ears a break from earbuds and on-ear headsets. This sweet piece of gadget uses a bone conduction technology, which removes the need to insert earbuds into our ears. This device also lessens the risk of having ear infections. Neat! And most especially, you can listen to your favorite jam and still, can hear everything around you. Amazing if you think about it! It's basically and literally giving the best soundtrack to your everyday lives!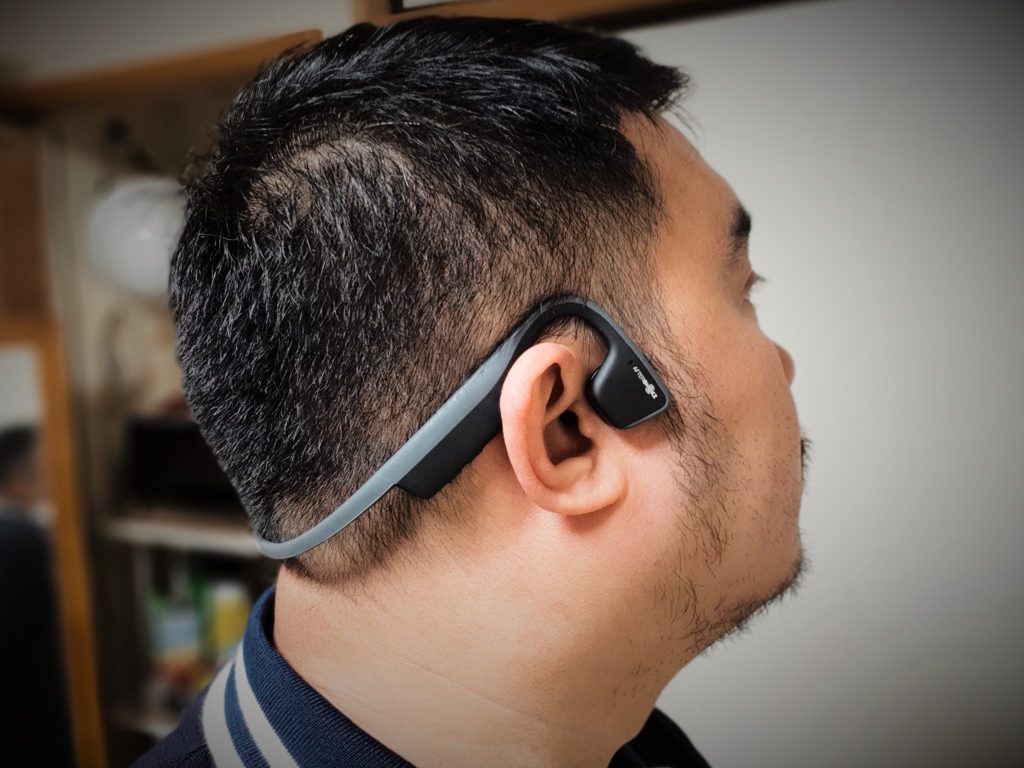 Environment and Activities
This amazing gadget fits the office environment. Imagine rushing to a deadline while listening to your good vibes songs and not worrying you might not hear your boss calling you, it will be nice to hear everything and everyone as you listen to your music. This is also perfect for bike lovers, runners, yoga and gym addicts. Though it is not recommended for swimming since this gadget is not fully waterproof. Also, if you are traveling in a noisy environment like EDSA or in a PUV that plays heart-throbbing music, this might not be very effective because you can barely hear the music on your Trekz Titanium.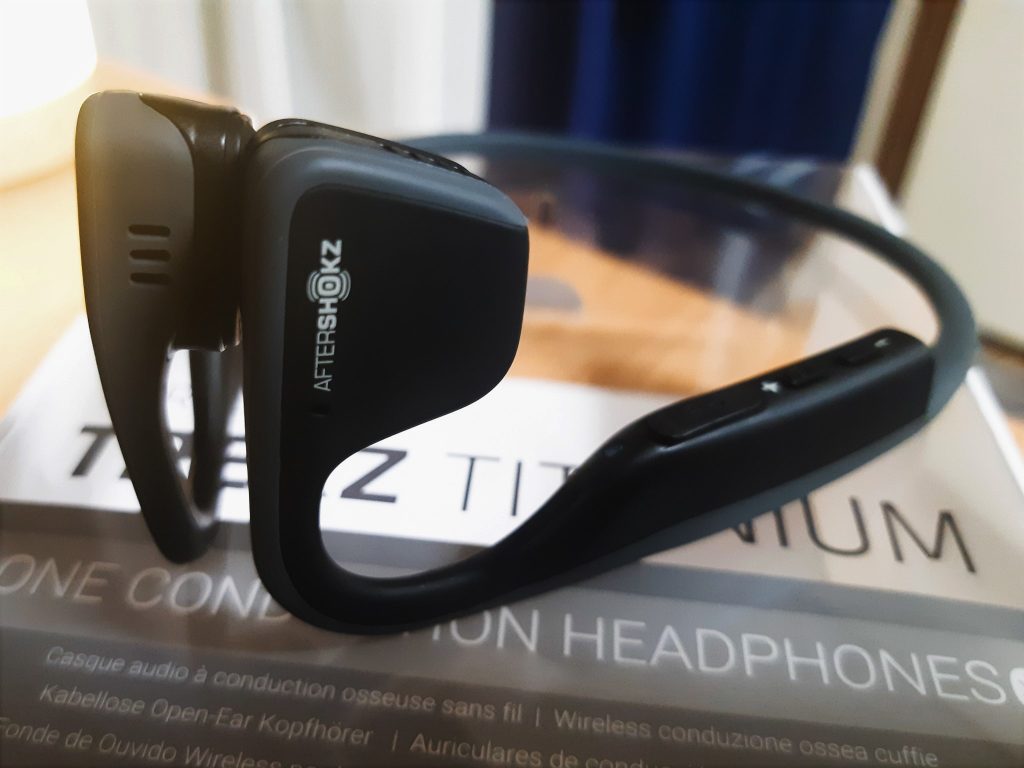 Comfort
The design of this masterpiece totally fits your head and since there is no need to put it in your ear, it is not painful to wear for long-time listening. You can totally forget that you are wearing it for it is very light. And just like other Bluetooth devices, the freedom from wires is such a delight for everyone. Trekz Titanium can last 6 hours of continuous listening and can fully recharge for 1.5 hours.

Sound Leakage
You don't need to worry about sound leak for there is a minimal leak that you might need to be (at least) shoulder-to-shoulder to a person in a very quiet room for you to hear the sound leak.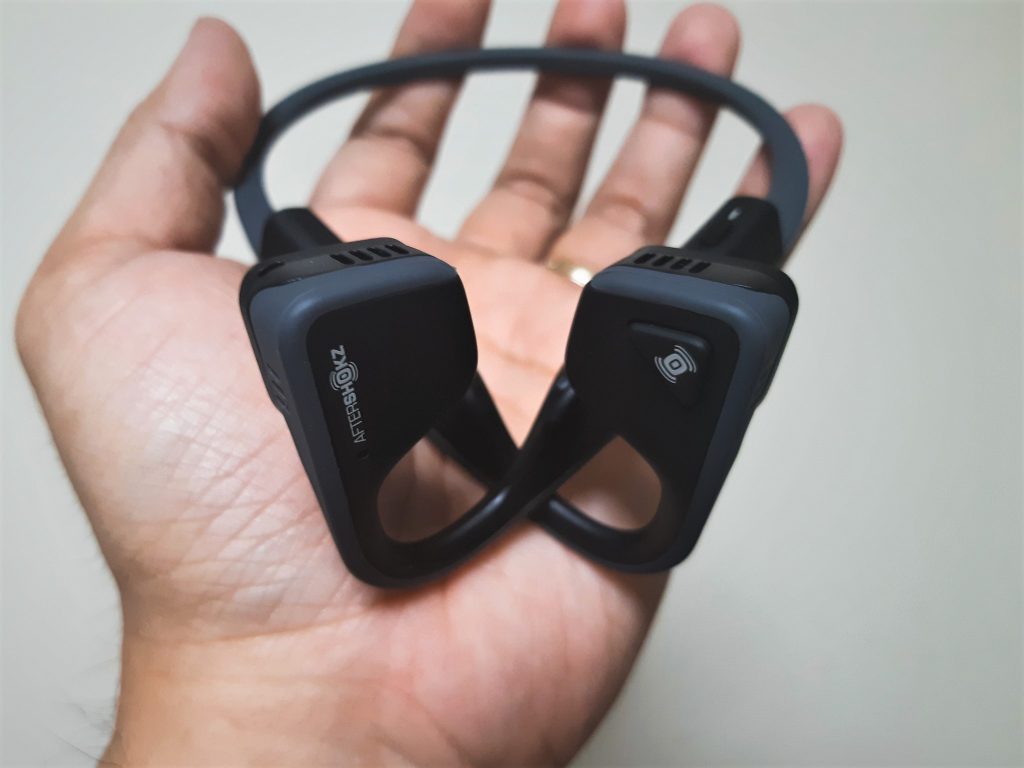 Sound Quality
I found this to be the major bummer of this device. Trekz Titanium's sound travels indirectly to the ears (via bone conduction) so the quality of sound is totally different from the in-ear buds and on-ear headsets. The lacking of bass in the audio is somehow a bit of a downer since I do like the sound of bass in my music coming through it. Also, using customizable equalizer from your phone or player is not very convenient for this one. However, the audio experience from this device is not bad, really. Let's say it is very basic. If you are the type of person who wants the best audio quality, this device might not be the best option for you.
The box includes a small pouch, micro USB cable (for charging), manual and pair of earplugs (If you want a higher sound quality while listening).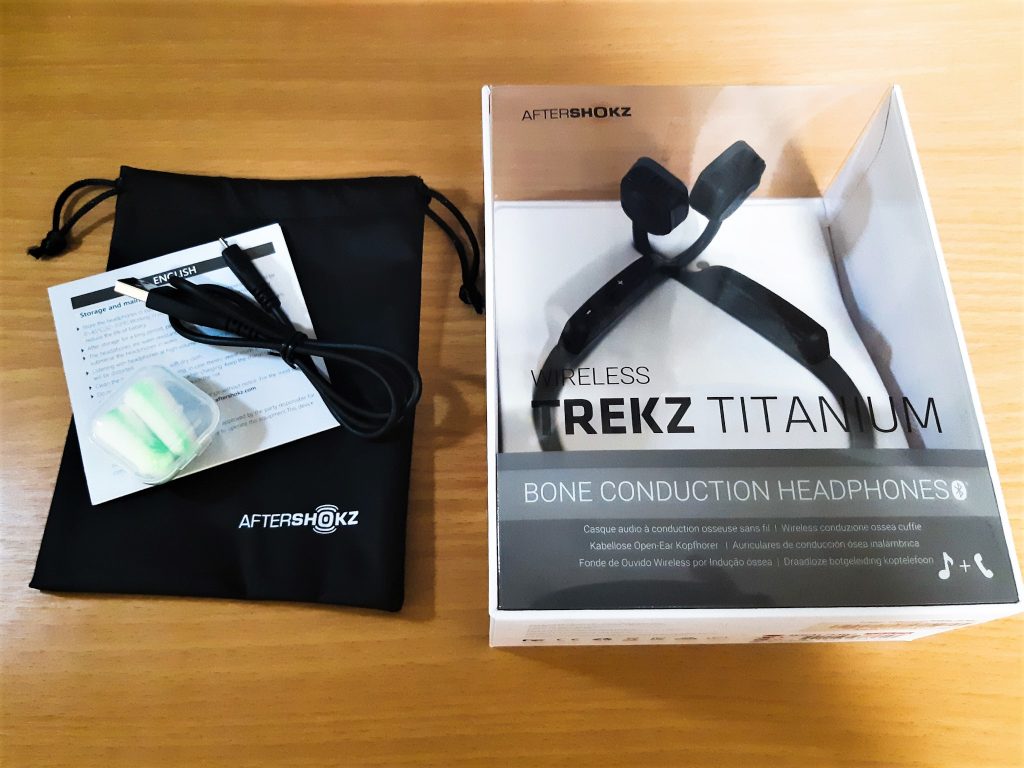 The Verdict
I love new technologies especially the ones that are very useful to me. Like when I saw this piece of beauty and tried it myself, immediately I said to myself that I'm going to get this soon! And now that I got it, definitely I have no regrets on buying this. I can now listen to music at the office without worrying of not hearing my boss or colleagues calling me plus, it is also an ease to listen to my jam while having conversations with my friends, over lunch or dinner. Not to worry about it's sound quality since you still have the liberty to use a super nice earbuds when you feel entitled to escape the noise of the outside world. So for me, this cool device is such a delight for those who has the urge to hear everything.

For technicalities and specifications of this device, you can check out AFTERSHOKZ official website.
* * * *

Alrich is a family man who works as a software engineer in an IT company. He grew up listening to The Beatles, Queen and Eraserheads. He was one of the 'vintage' 90's kids that experienced the joy and excitement of playing street games. He considers himself as "one of the few", a kid at heart and molded by life experience.