I am always on the lookout for new, unique and exciting products to feature and today is no exception as I discovered a brand of watches that captured my interest and one I'm sure will capture yours too.
Meet JORD Wood Watches.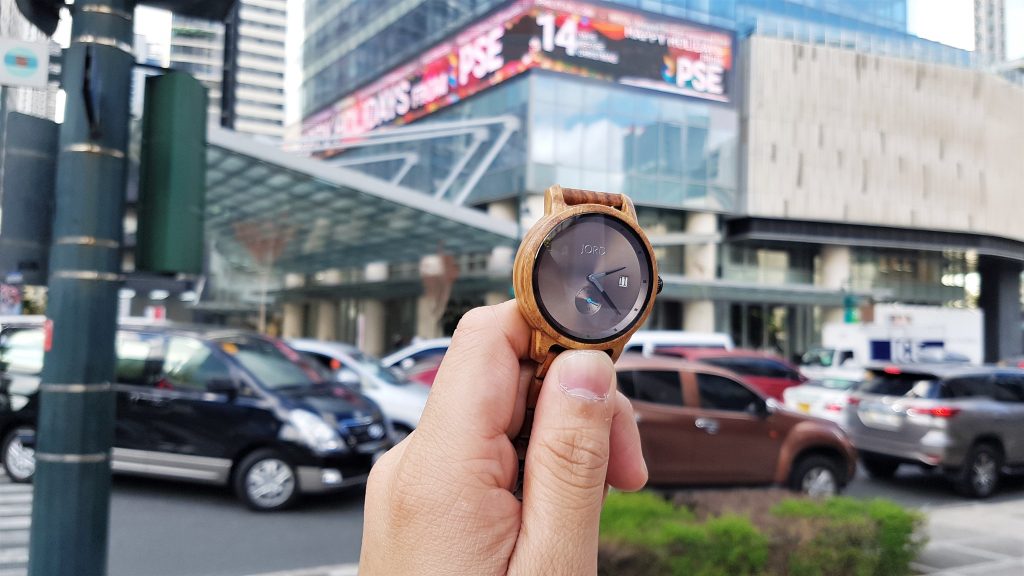 Pronounced as "YODE", JORD watches are fashionable timepieces which are made of wood. Yep, you read and saw that right: this watch is made mostly of wood.
I first discovered them when someone from JORD dropped me a note asking if I would like to share this timepiece with my audience here on PGG and I said, why not?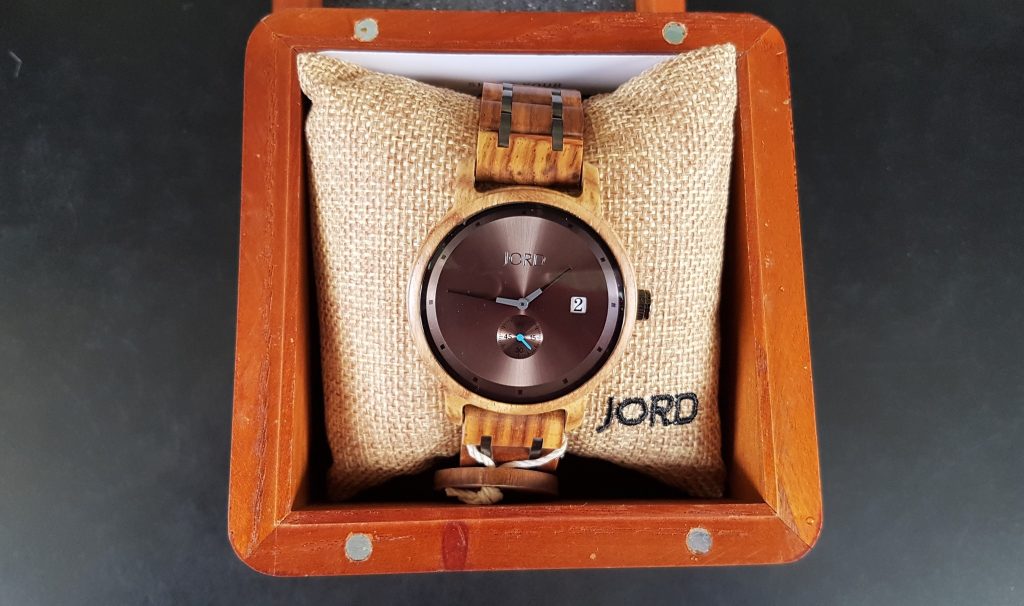 Because if I see a promising product like JORD – one that has a truly unique value proposition amidst a saturated market like watchmaking where all timepieces look almost the same, it just simply stands out.
As someone who is an avid collector of different types of watches, I find that JORD has a special place in my collection. In fact, very special because this is the only watch that I have that is made of wood.
When I got my first JORD wood watch, it was packed in a pretty decent container that looks like this.
I gasped with much thrill as I unboxed and opened the product. It was one of a kind.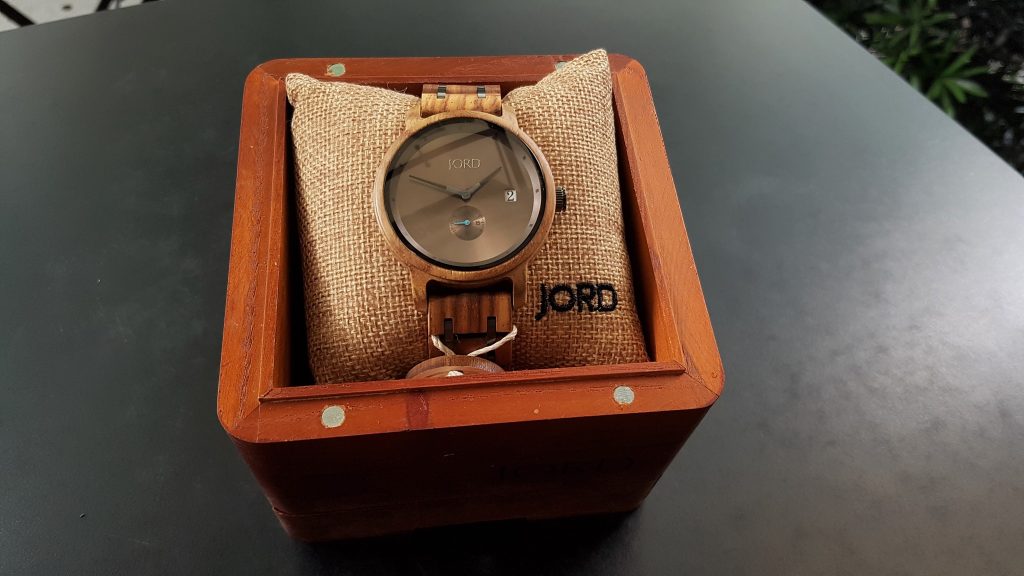 Surprisingly, JORD wood watches do not feel cheap. It looks and feels sophisticated and is pleasant to wear and to the touch. It feels like an expensive, wooden timepiece.
The watches are assembled and packaged in Saint Louis, Missouri, in the United States but are mostly manufactured and built in China.
As you can see, each segment of the bracelet is a piece of wood, handcrafted to perfection. It's beautiful.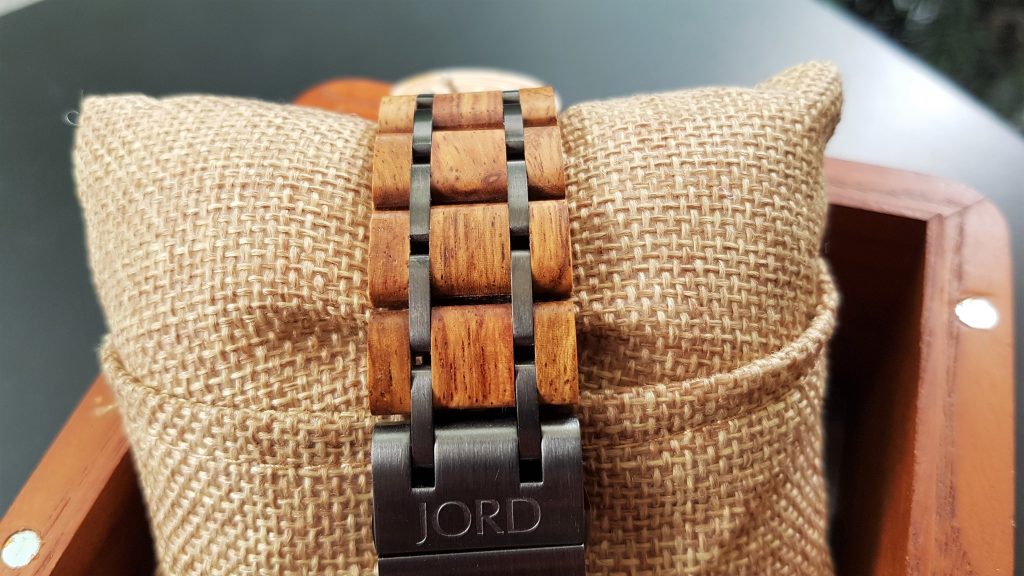 The watch does not feel heavy nor too light. It's just about right.
Now since the watch is made of wood, I had to ask JORD if it is waterproof or water resistant in any way. They replied to me saying that JORD wood watches are considered to be splash proof. That means, normal wear and use can include kitchen activities, a day on the beach, the gym, etc. However, they do not recommend full submergence in water because it would not be good for the integrity of the watch's movement as well as the wood itself. Also, excessive moisture exposure could result in a diminished flexibility in the band wood links.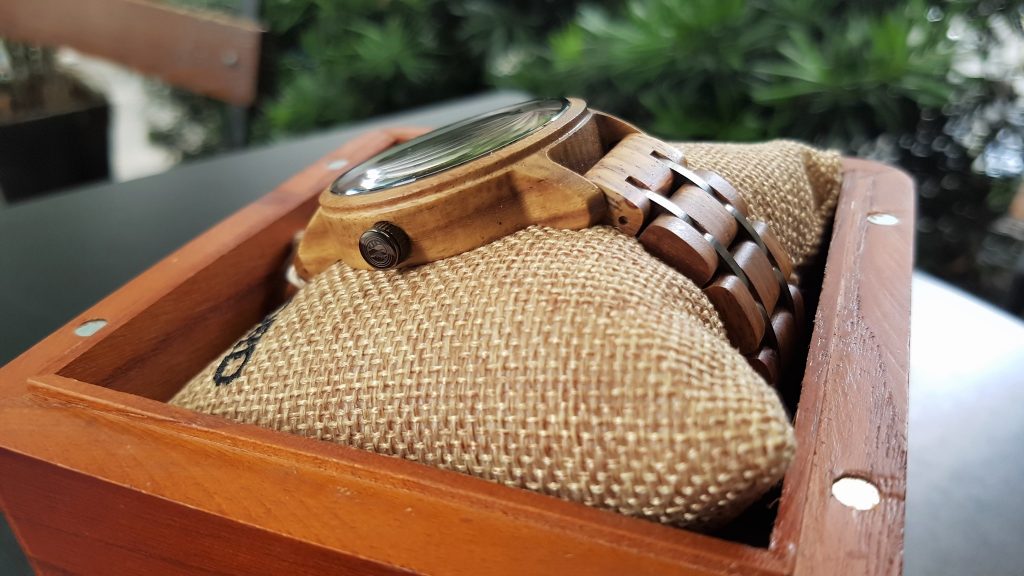 I think it makes sense, after all the watch is made of wood so it's not really designed to be fully waterproof, but more of designed to make every man to be more stylish.
The package comes with a complimentary cleaning cloth and brush to help keep your woodwatch in tip top shape and keep you on top of your fashion game.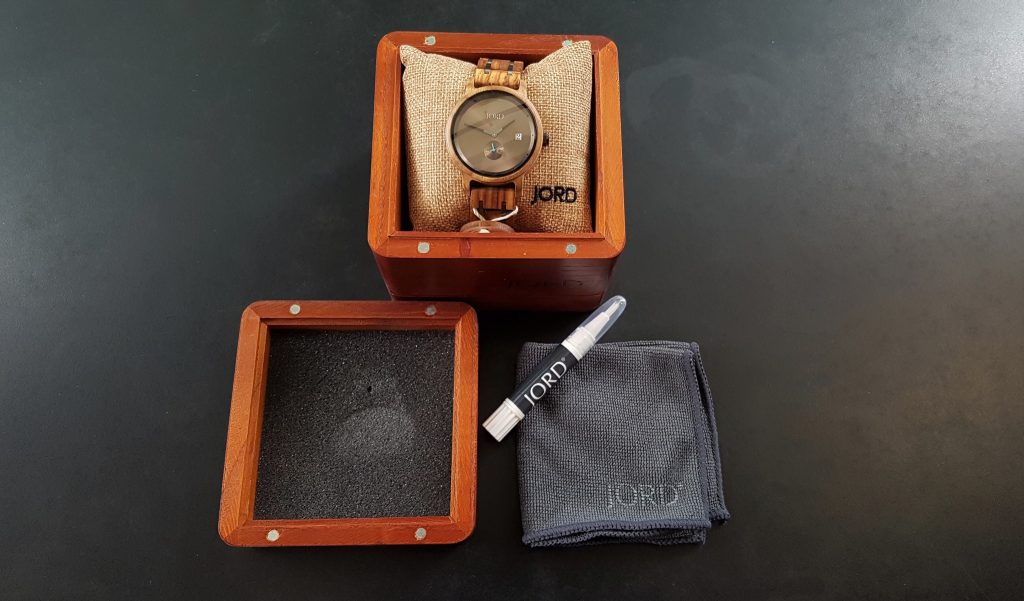 And speaking of fashion game, one of the best things I liked about JORD woodwatches, specifically this model that I picked from them called "HYDE: Kosso & Gray", is that you can easily wear it with both business and casual outfits.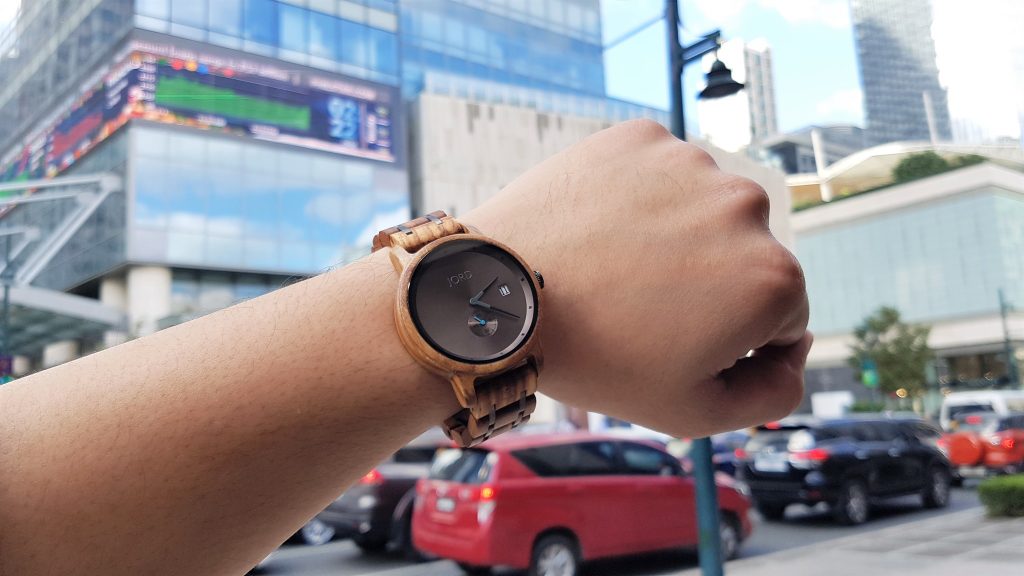 I found many of my friends taking a second look at the watch and asking me where I got it from.
If you're wondering too, JORD wood watches' prices start at around 129 USD and are available online at: JORD Wood Watches website here.
Also, we are hosting a giveaway where you can get 100 USD off when purchasing a JORD wood watch. You can enter the giveaway here and a random winner will be picked. And here's the best part: even if you don't win, you instantly get 10% off just by entering the giveaway.