For the longest time, I have been wanting to visit Las Casas Filipinas de Acuzar.
I've been planning to visit this place since 2015 but those plans kept getting cancelled several times due to conflicts as well as the pandemic. But finally, on my birthday last August 2023, I finally got to visit this place with the family.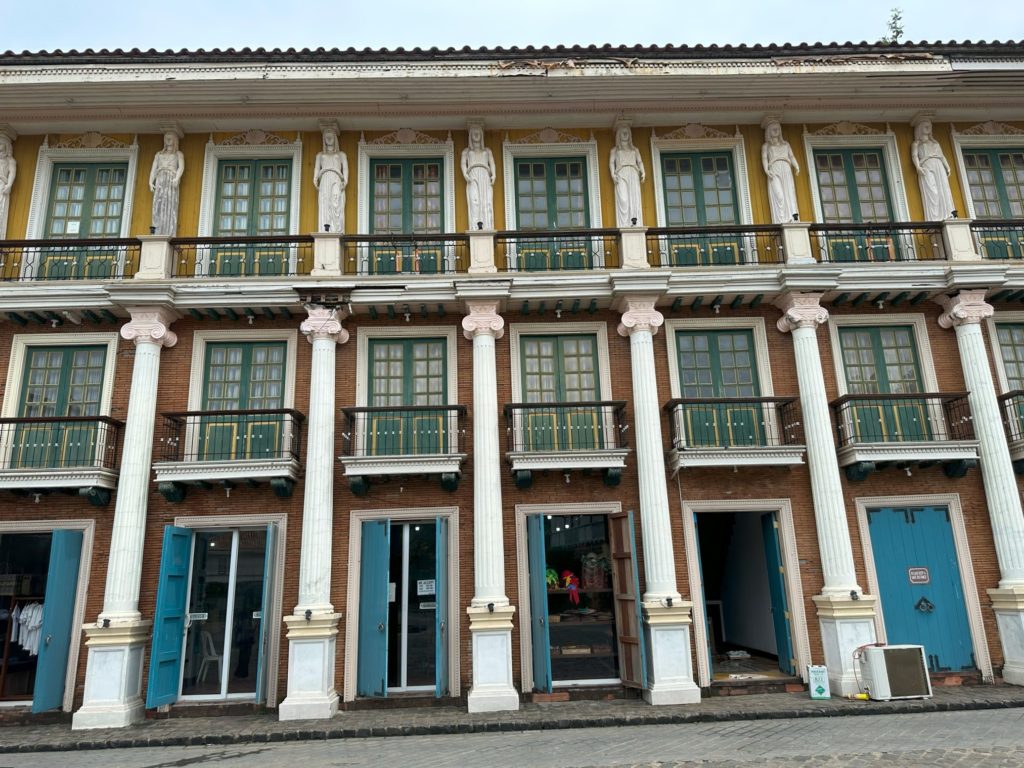 See, this theme attraction in Bagac, Bataan is really extraordinary. It features more than 60 Spanish colonial-era old mansions that the resort owner have collected from various parts of the country, disassembled, and then rebuilt here in the resort. Each mansion (also called a "casa") have a story behind it. It's amazing! They have been collecting and assembling it in the resort since 2003 but was not opened to the public until 2010.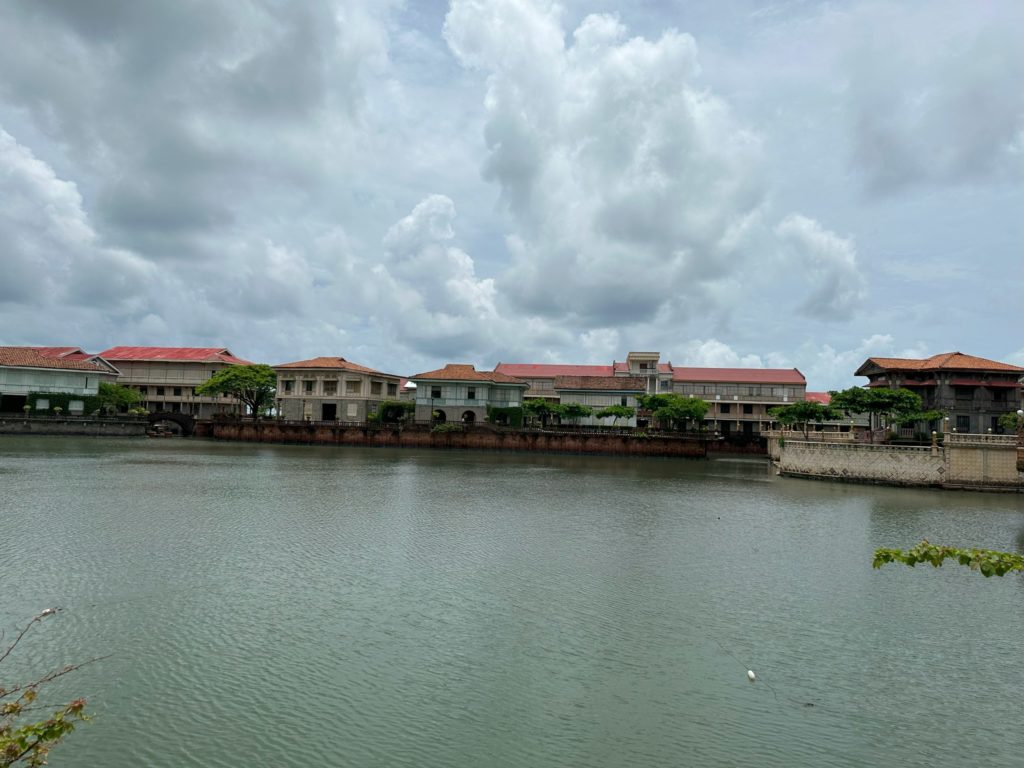 The place is not that far from Metro Manila. It's about a 3 or 4 hour drive so you can choose to either go for a day trip or book an overnight accommodation. If you ask me, a day tour is enough if you are coming as a small group of adults but if you are like me bringing my entire family consisting of kids and senior citizens, the best option would be an overnight stay. This is to allow everyone to get some rest as well as to not be pressured by the limited amount of time because there is a lot to see in the resort.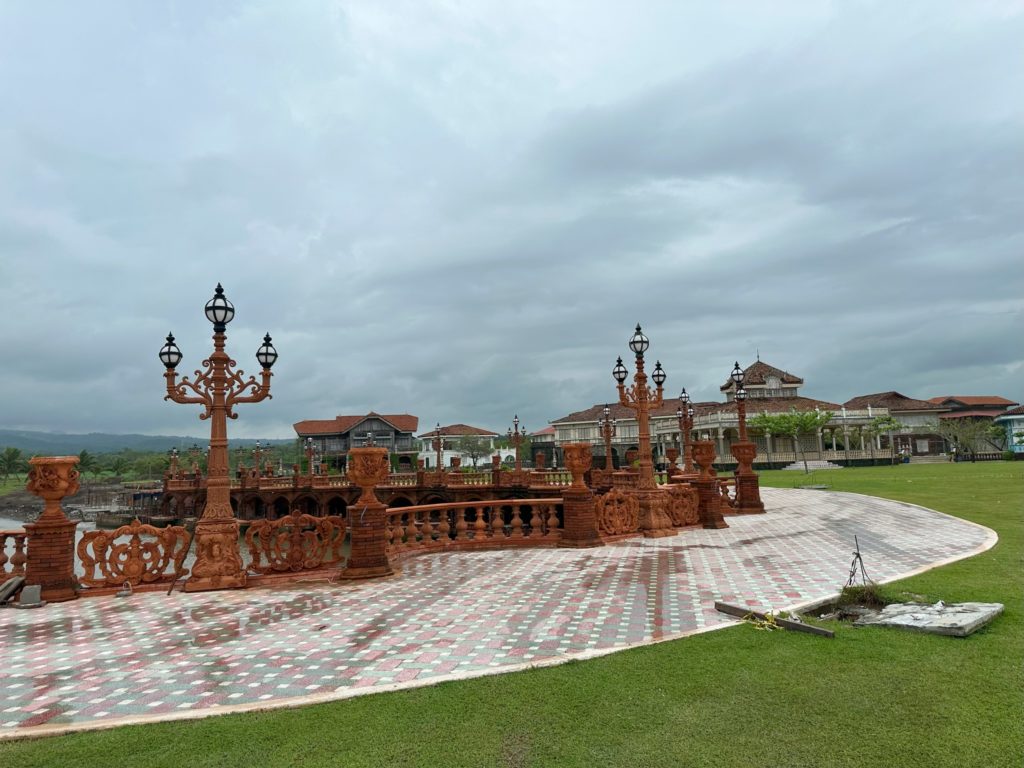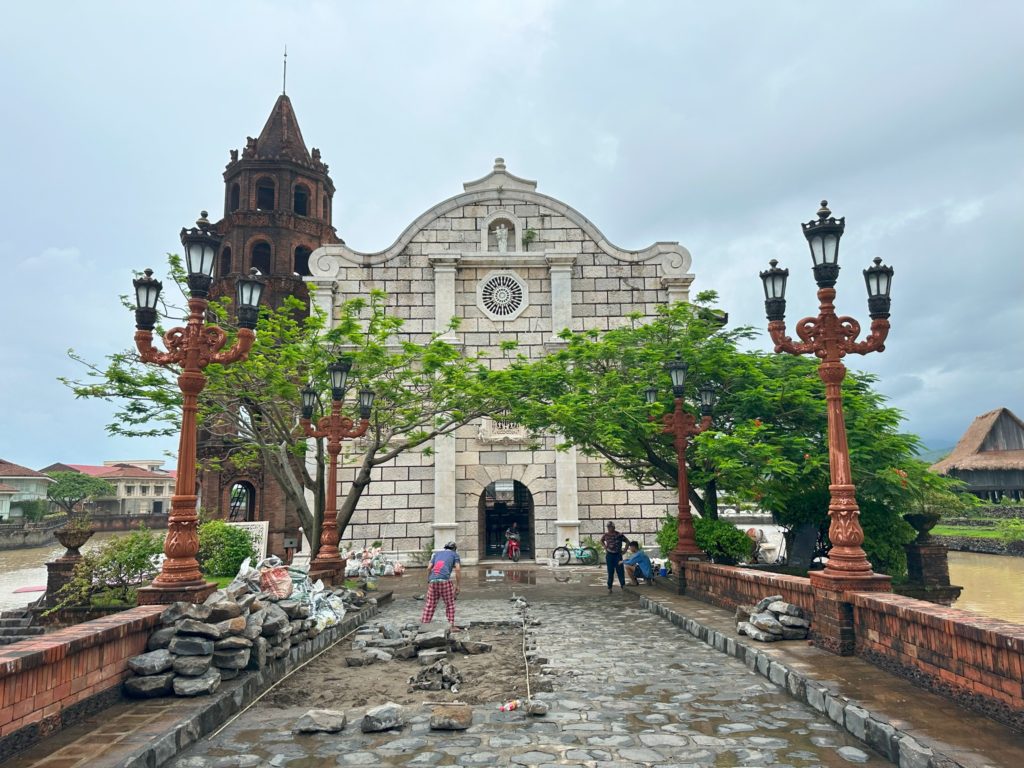 The resort is pretty huge, you need to ride a jeepney or a calesa to get around.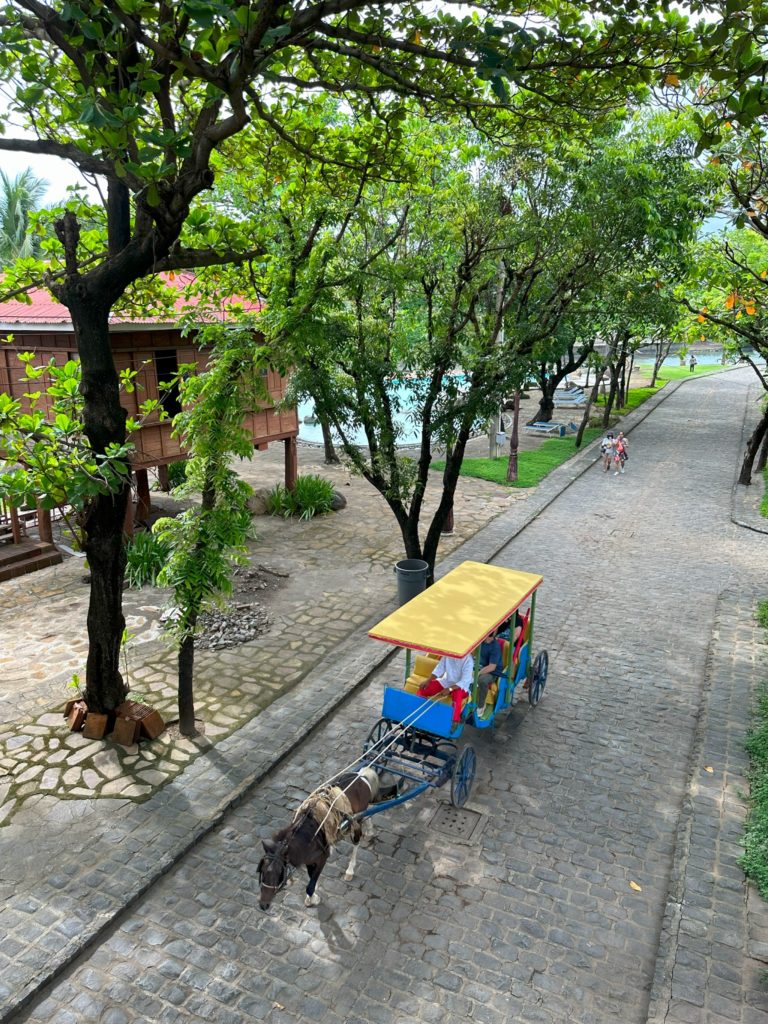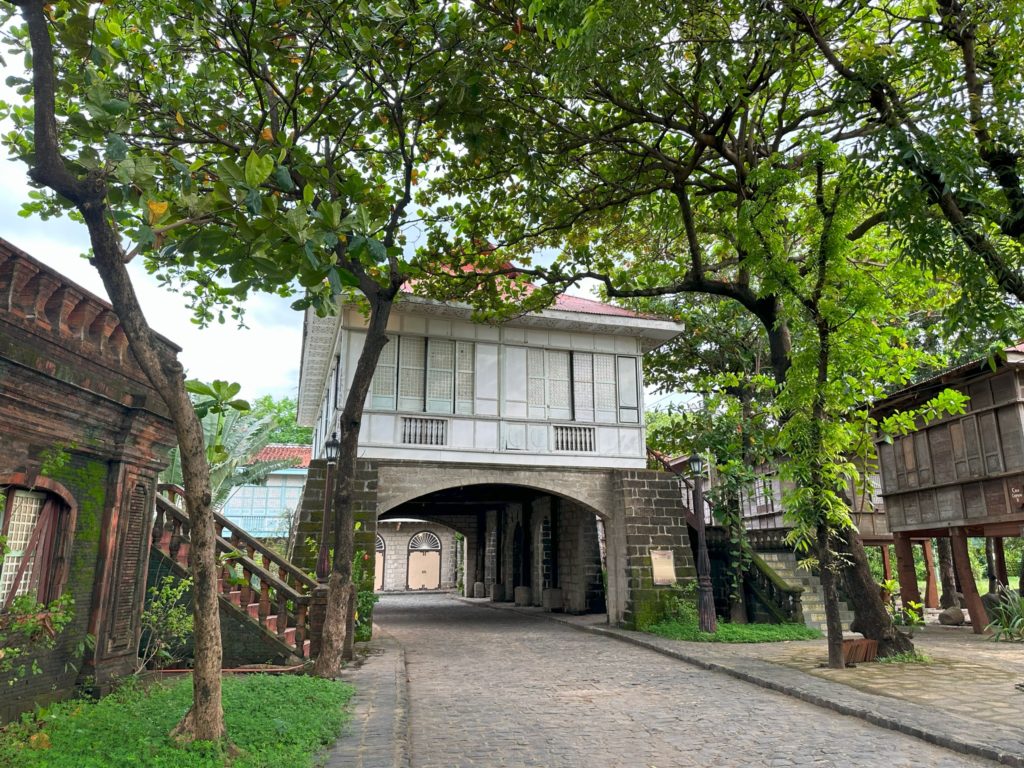 Every area is picturesque. It's no wonder that many couples have either gotten married here, or had their prenup photos taken in the resort. The backdrop is just fantastic.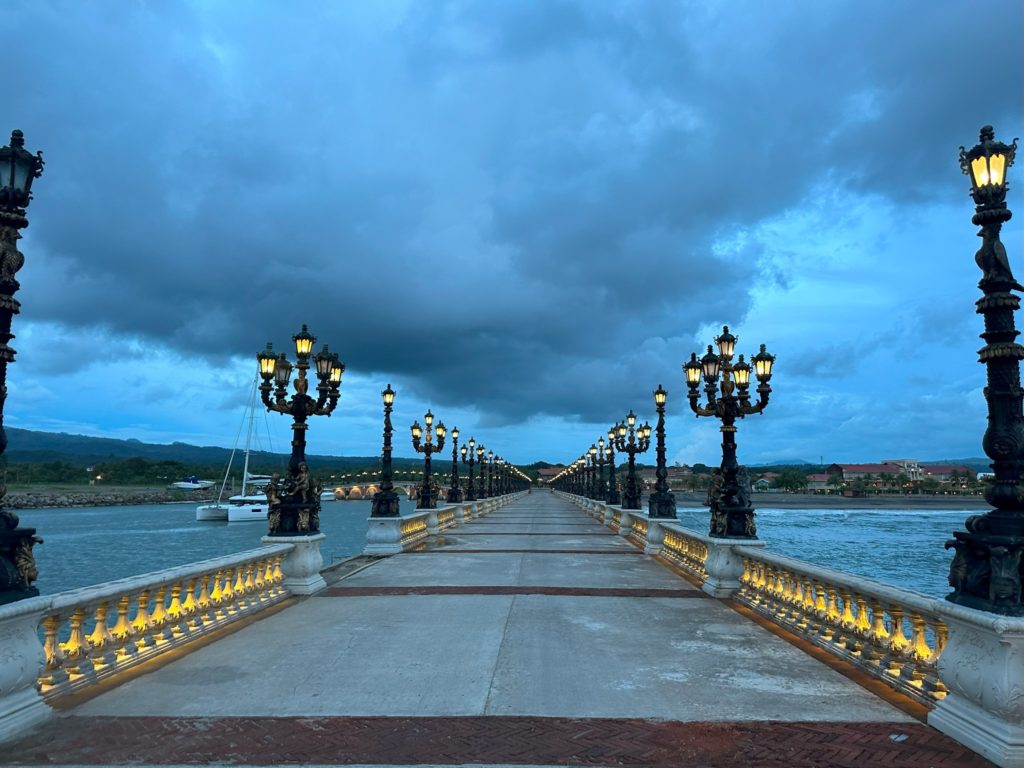 It feels like you are in a different time but more so a different place. It makes you feel like you are in Europe or something (except for the hot weather). It's like living in a fantasy world.
It's no wonder that the property has been used for shooting locations for movies like Heneral Luna. The scenery just blows you away.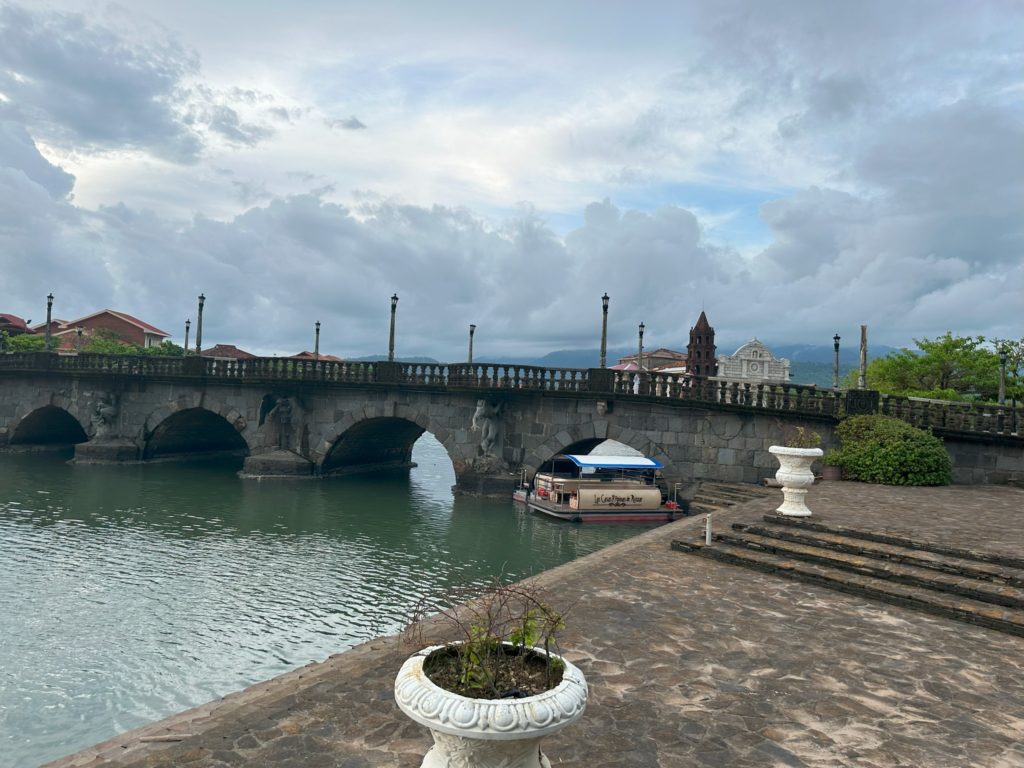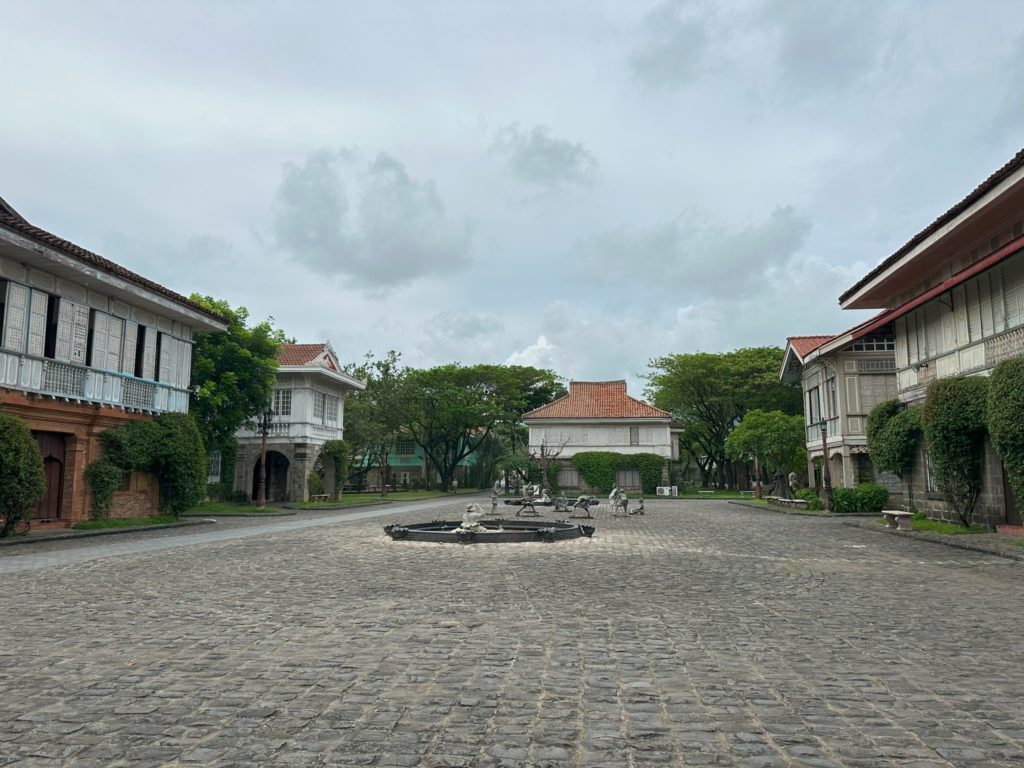 The resort is a bit far from establishments, so that means to say you will heavily depend on restaurants inside the resort to eat. They are a bit pricey, but I particularly enjoyed our dinner at Cucina ni Nanay Maria. Apart from serving good Filipino food, you will also be serenaded by a band.
My favorite activity there was riding the calesa. It's just very relaxing and the kids enjoyed it. Nothing compares to looking around the beautiful property on a horse-drawn carriage with the wind coming from the West Philippine Sea blowing through your hair.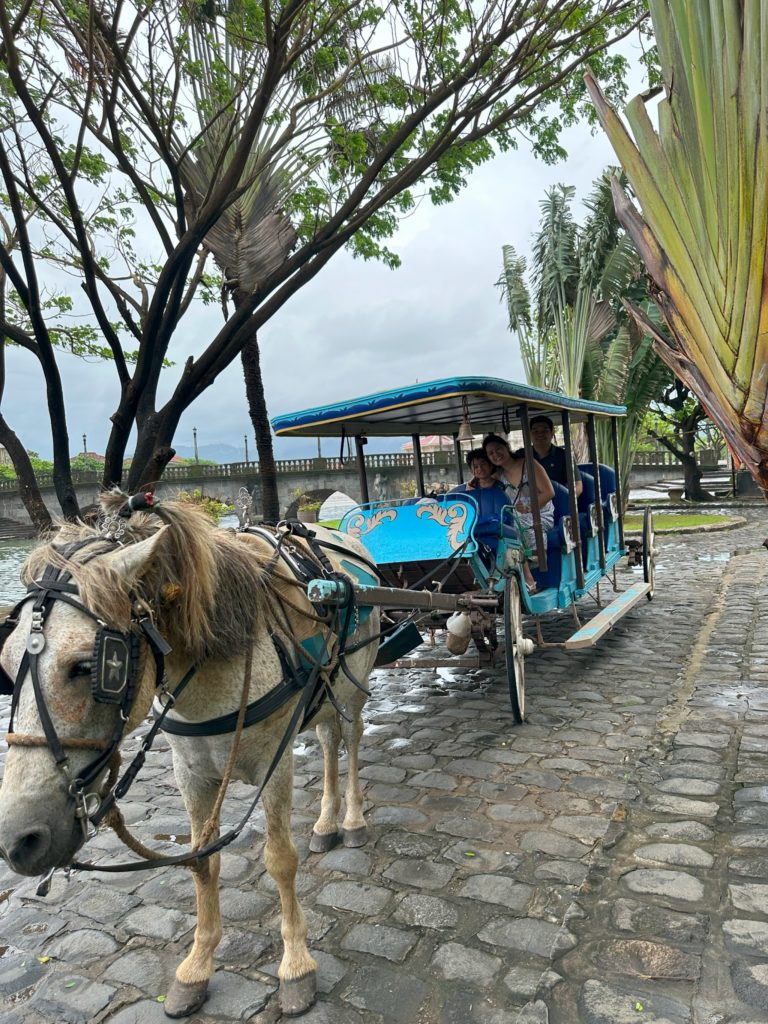 When it comes to impressive architecture and interiors, nothing beats Hotel de Oriente, one of the structures inside Las Casas. Just take a look at the intricate designs of the ceilings and walls below. Don't miss this when you visit Las Casas. Most prenup shots are taken here because of it's incomparable grandeur.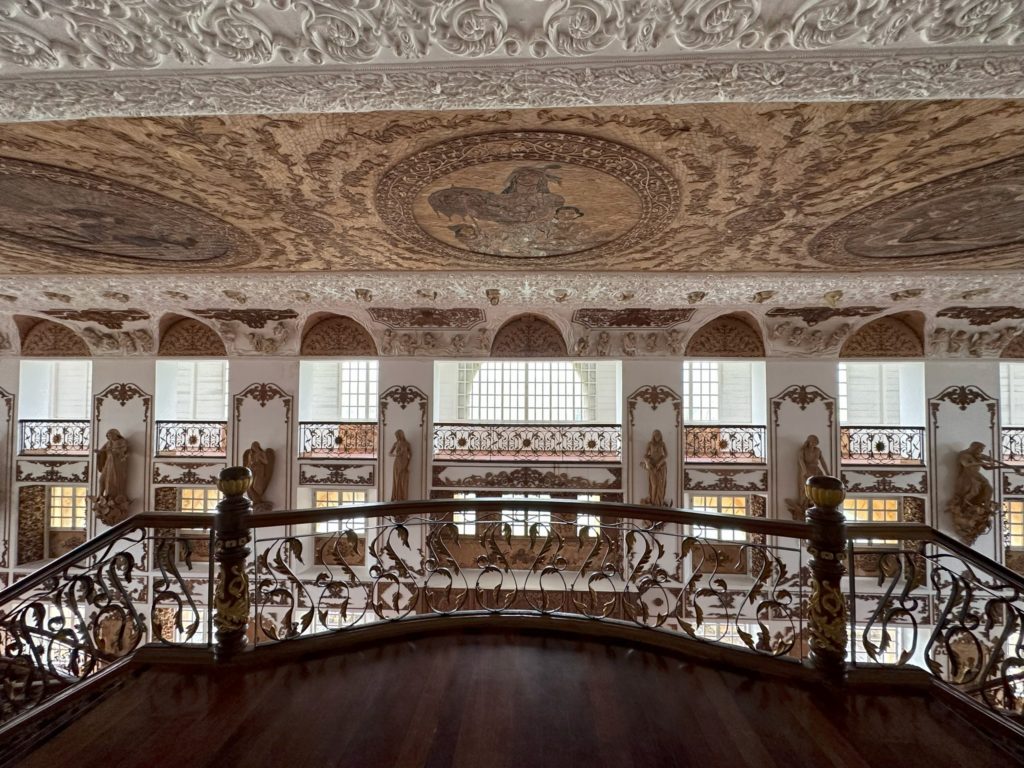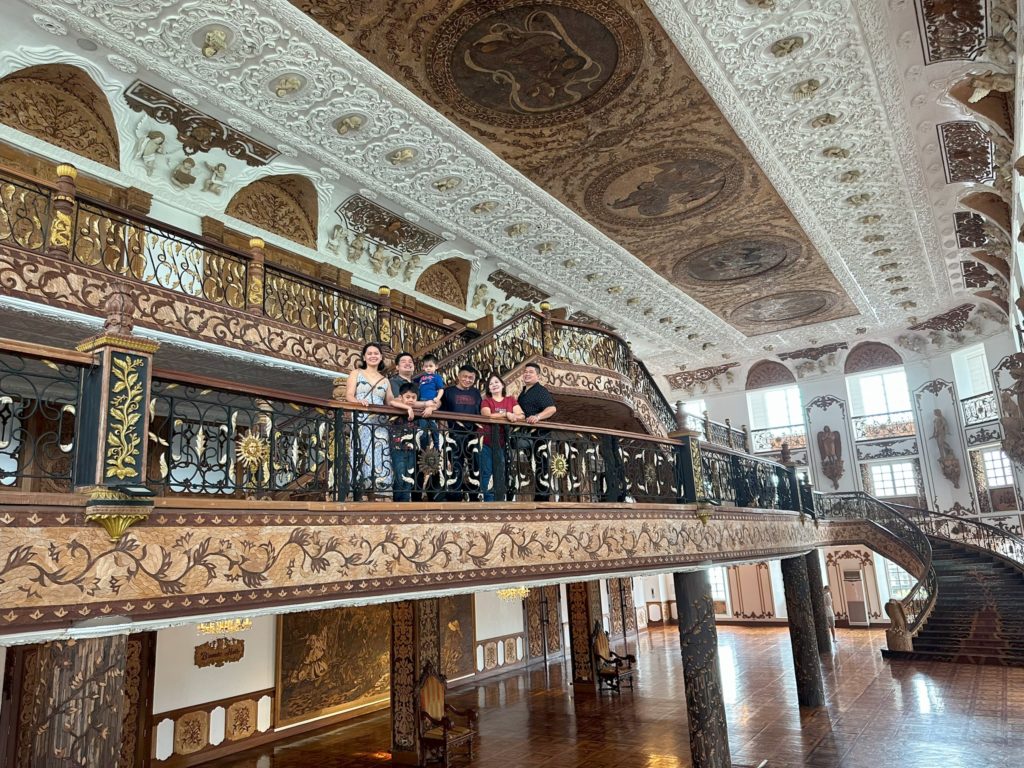 And if you want to relax and feel like you are in Europe, there's no other place like the "Pier" with it's European-looking lamp posts. I could stay here for hours and not get tired of looking at the sea while seated on the banister. Las Casas says that they are planning to have a yacht or ferry boat that will take you to Las Casas from Mall of Asia and back. This will serve as the pier for that.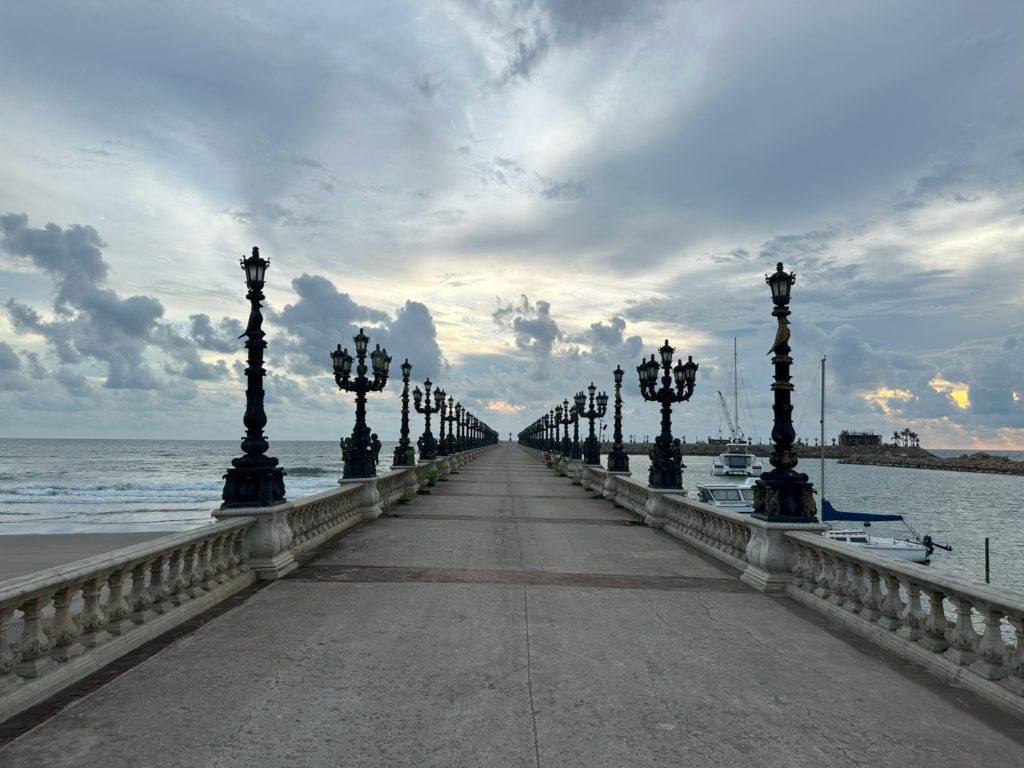 Overall, I'd say that our Las Casas experience is one for the books. There's nothing quite like it. It's one of those places that you won't visit too often, but once you do, it imprints a memory that will last a lifetime. Make sure to savor every piece of it when you visit because Las Casas has so many interesting stories to tell.