I'm sure a lot of us have received the much-awaited mid-year bonus. And recently, I've been thinking about how to make the most out of my mid-year bonus or any other extra money in general. Now, here are some tips that I'd like to share with you guys on where to spend your extra money: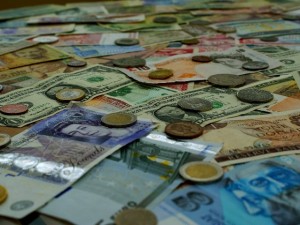 1. Savings
I have read somewhere that the first thing you should do when you receive extra income is to put a portion of it in a bank. This is probably the wisest thing to do so that you wouldn't end up buying more than what you can afford – most especially when us guys have the tendency to overspend on gadgets.
2. Self-improvement
One of the things I spend upon when receiving bonuses is to spend it on self-improvement. Why not learn something new after all? Say a foreign language, or a driving course perhaps? Trust me, spending on self-improvement is a great investment for the future!

3. Self-indulgence
We are human and of course we need to at least, reward ourselves for a job well-done. As for me, my form of self-indulgence is to buy an inexpensive gadget and some clothes.
4. Sharing
What's the use of all the money when you don't share some of it? It's fun to share your happiness with other people and I make sure that I do it most of the time!
As for you, how do you spend your extra money?

Get more tips by Subscribing to Pinoy Guy Guide by Email