What's up with men's scarves anyway? In this post, PGG contributor Jessie, shares his point of view on the latest add-on for one's get-up.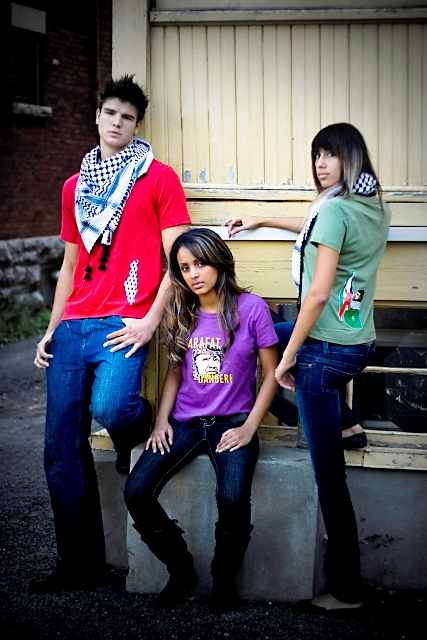 Image credit: MainstreamRevolution
Lately, there's a fashion trend for men going on that's a little awkward in Asia, if you ask me. Keffiyeh scarves, a traditional headdress for men in the Middle East, folded and wrapped in different styles around the head or neck. These have become a commodity among teens and celebrities these days.
It became extremely popular when a columnist criticized a Dunkin' Donuts ad that featured American TV host Rachel Ray wearing a black-and-white silk scarf with a paisley design. There was absolutely no intention on Ray's part to express any form of symbolism whatsoever. But since the United States has this on-going conflict with the Middle East, they did not want to associate the scarf with them.
So to cut the story short, Dunkin' Donuts pulled the ad.
But it was too late.
Justin Timberlake, Jay-Z, Kanye West are just some of the big names that started to wear these scarves as soon as the issue got blown into proportion.
People took notice. People buzzed about it. People started to try it.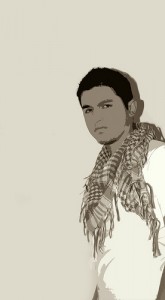 Image credit: Saadmalik
I honestly don't wear one. It does not look good on me. But I've seen a lot of guys who lavishly wear it as part of their 'get-up'. I keep wondering why. Then I realized, people rock these scarves not because it is fashionable and trendy. Not because it is controversial. People wear it because it serves as a personal statement! Wearing one lets you exude peace and embrace the different cultures and styles of people in other parts of the world.
So when you try to wear one, forget about all the publicity surrounding it.
Forget that it's a fad.
Wear one because you think of it as a 'peace sign' for humanity.
Note from Chris: Though these scarves look very good on some guys, I have to admit that I can't pull it off, so like Jessie, I don't wear one as well.
Jessie is a full-time employee in Makati as a Technical and Billing Support Supervisor and also works as a Freelance Event Organizer. He has a strong passion in sports and urban lifestyle. In his spare time, he reads books and magazines, surfs the Internet and plays video games.
Receive the latest in men's style by subscribing via email