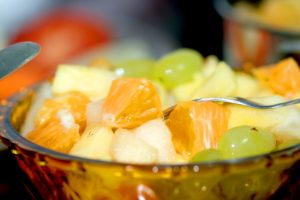 Alright, let's face it. The past few days have been calorific – if you know what I'm saying. All those bacons, hams, chocolates, fruit cakes, pastas, lechon and leche flan from last week's Christmas parties up to the actual Christmas day feast have gotten our stomach full like never before. The aftermath? Weight gain. So to negate that excess weight, I'd like to share some tips on how I plan to burn all that extra energy in our bodies. You might want to share your tips too.
1. Hit the gym or exercise today
This will surely be a part of my to-do list. Since there is no school or work, we all need to do some sort of physical activity instead of just sitting around the house doing nothing. I suggest you hit the gym, exercise, clean the house or even stroll the malls again to burn up the food before it becomes fat.
2. Bring food intake back to normal
While I understand that there are several leftovers after that great banquet, it's time to take control again of one's food intake. I know it's pretty hard when you have delicious food around but think of this: In 3 months, summer is coming – how do you want to look?
3. Get back to fruits and veggies
Sounds cliché? But here's the thing: I find it really difficult to get back to fruits and veggies after that sumptuous Christmas feast filled with meat and sweets. So the sooner we all get back and get used to eating these healthier foods again, the more advantageous it is for one's health and body.
4. Watch out for the New Year
History repeats itself doesn't it? Just a week from now I'm sure we will have another round of overindulgence on food as we celebrate the New Year. There's no problem with that. Just make sure to eat only as much as you think you're metabolism can burn. As a guy, I'm sure that we no longer want making the same New Year's resolution of getting a beach body year in and year out right?
So how about you? What's your plan in losing those few extra pounds gained over the holidays?
Get more tips by Subscribing to Pinoy Guy Guide by email or by joining the Forums
Image credit: Dilipm | License