Today PGG Writer Jessie introduces us to the latest trend going on for many guys, that is, the growing of one's facial hair.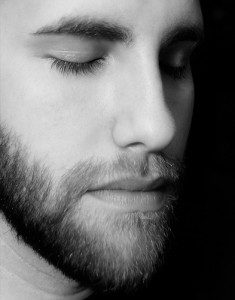 They're everywhere.
In Hollywood, in basketball games, on MTV and even in Pinoy reality shows.
Its the return of the FACIAL HAIR fad. Yes. I call it a fad because I can't imagine it going on for a couple more months. I know, I know. Some of you might argue that its the look that best suits the weather in the US these days. But I've seen this look since the start of last year. It might be a long enduring fad because it requires time for you to grow a beard! But for now, yes – its the latest fashion trend for men and I still consider it a fad.
Goatee, or a full beard? Moustache or simply semi-scruffy shaven?
Regardless of how you shave your facial hair – you have to consider a few basic rules to pull it off: Soft jawlines should be flattered with a beard or goatee shape, while rounded stubble will disguise a strong chin. If you have a very round face (read: fat), beards and carefully maintained moustaches should do the trick.
But one thing I noticed though, not all Filipinos have the genetics to actually grow one. Maybe I should conduct a survey to find out. But one thing's for sure, its a trend in the US these days and soon enough, Filipinos who are capable of growing beards will follow suit.
Here's a bunch of guys who is rocking them pretty well:
Ryan Reynolds
Justin Timberlake
Robert Downey Jr.
Lebron James
Kanye West
Johnny Depp
Hugh Laurie a.k.a. Dr. House
Patrick Dempsey of Grey's Anatomy
Ryan Seacrest
Jake Gyllenhaal
Heath Ledger
Christian Bale
The guys from HBO's Entourage
So, do you think Pinoys would also try to achive this look in the near future?
Get the latest updates. Subscribe to Pinoy Guy Guide by email and join the PGG forums
Image credit: Sintex | License