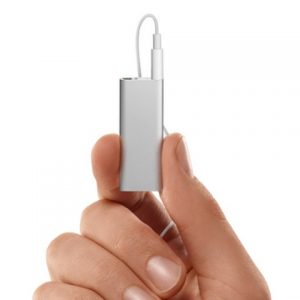 When you first see the new iPod Shuffle, you will never know what it is until you see Apple's logo on it. It's so small. It's about the size of a paper clip or a locker key at 1.8 inches tall and 0.3 inch thin. It has no buttons in front.
Why is it the talking iPod? Well since it has no LCD display to show what's the song currently being played, it makes use of a voice-over instead to say what's the title of the song or if you are already running low on battery. Nice one huh?
So if there are no playback controls then how do you control it? Actually, there are playback and volume controls, not on the player but on the earphone – something which might be a drawback in case you would want to use a different earphone from a different manufacturer.
Anyway here is a photo comparing the old 2nd generation iPod shuffle with the new one.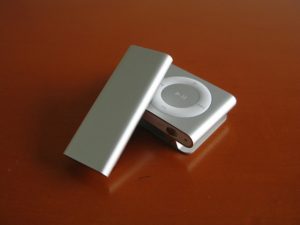 Even if I find the voice-over and the size very much astounding – I don't think it's for me. If I would buy an iPod, I'll go for the higher-end models. So how about you? Do you think this iPod is for you?


Talk about gadgets at the PGG Forums.  To get the latest udpates, subscribe to Pinoy Guy Guide by email.
*Image credits: Apple and bfishadow – License