This is really funny and amusing so I thought I'd share it with you guys. I read this news over here which was forwarded to me by a friend and got me hooked.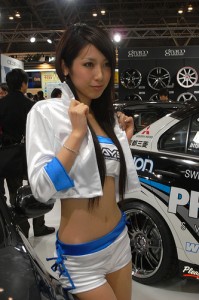 Image credit: Brandon | License
Basically there is this new study that concludes that men lose their minds speaking to pretty women. As a matter of fact, in the write-up it was said that one guy was so struck on impressing an attractive woman he had never met before, that he could not remember his address when she asked him where he lived.
In a way, I think this is true to most of us guys. When a gorgeous girl comes our way, we either find ourselves speechless, saying the wrong things or acting awkwardly around the girl. Later on we talk to ourselves after the encounter saying "Why didn't I get her number?", "Damn, I said the wrong thing…" or "Why didn't I invite her for coffee?".
I guess this has been a problem for most of us guys since time immemorial. It's part of the male instinct, but I think we should be able to learn to shrug it off and regain our composure and confidence to be able to say and do the right things in front of a hot woman. I know it is difficult to master, but always keep in mind that women want confidence – No more, no less.
So how about you? Ever experienced saying or doing weird things after meeting an attractive female?
Stay tuned to Pinoy Guy Guide by Subscribing via email. Talk more about dating women by joining the PGG Forums.