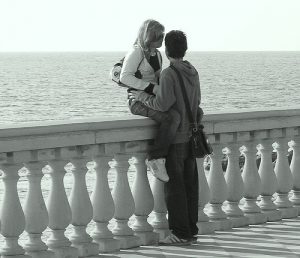 When it comes to the dating arena, the last thing every guy would want is to find himself in the friend zone. Because when you get into the friend zone, it is almost impossible to get out of it. There is no turning back and it's time to say goodbye to your prospect girlfriend because she is now just your ordinary girl friend (take note of the space).
What's the friend zone anyway? If you aren't familiar read this. You see, women classify every guy they meet into two. They group all guys who are a potential date and a potential boyfriend into the "dating zone". And they group all those guys who are a good friend, a possible best friend or a brother to the so-called "friend zone" – somewhere you will never want to be in for the hottie you're dating.
I'd like to share with you the things I have observed and learned so that you will not get into that dreadful friend zone.
1. Mystery is the keyword
Mystery is a turn-on. Don't share too much information about yourself initially. My girlfriend tells me that when I was courting her there is really something in me that keeps her interested. She wants to know me better. Reason? I didn't spill too much information during our first few dates. Guys who share too much on the first few meetings end up as just friends with the girl. But guys who preserve the mystery keeps the dating game exciting.
2. Don't talk about relationships with her
This is a no-brainer, I'm sure. Why would you even talk about dating, relationships or even her ex with her? You see, these stories are reserved for her girl friends, not for you (that is, if you still want to fall into her "dating zone"). You should talk about topics involving the two of you, the places where you would want to take her and at least slowly give her hints that you like her.
3. Don't always make yourself available
Don't get me wrong on this one. Of course you should ALWAYS be there for her when you feel that she likes you already. But during the initial stages of getting-to-know each other, your availability can determine your fate. Remember, friends are the people who are always around. So if you are always around her you might just fall into the friend zone – so don't overdo it. Be there when she least expects it and surprise her with chocolates at her desk and I promise you won't regret it.
4. Don't be a good puppy
A good puppy does everything their owner tells them. Guys who just say yes and yes to everything she says are wimps and she knows that they are boring to be with. Don't forget that you have your own set of beliefs and mindset so stand for what you believe in and what you want. Learn when to agree and when to disagree. You'd be surprised that she will get more attracted to you because of your innate confidence.
5. Say how you feel but…
Not too early or you will freak her out. Saying how you feel is the most effective way to NOT fall into the friend zone. Want to know why? Because you have said clearly from the start what your intentions are and that is to be her boyfriend and not just friends. This is important so that she knows what to expect and won't mistakenly place you in her circle of guy friends. Just make sure that the timing is right.
How about you? What have you learned about the friend zone? Share your own tips or experiences, I'm sure you can add more to the list.
Liked this post? Subscribe to Pinoy Guy Guide by email to receive updates or Join the PGG Forums to discuss more dating tips.