If you have been following this blog long enough, you might remember that last year, I bought a Creative Zen Music Player (a player that's very reliable). I chose it over iPod because the lack of FM Radio in Apple as well as having to use iTunes is a dealbreaker for me.
This year, if I were to buy an average-priced music player, I will be confronted by two tough choices – that is between Apple iPod 5th Gen Nano and Creative Zen X-Fi 2.
Apple iPod 5th Gen Nano
My girlfriend recently bought this new Nano and when I first heard that it had an FM Radio as well as a video camera, I had to confirm over the Internet if this was true to make sure that it's not a generic mp3 player from China.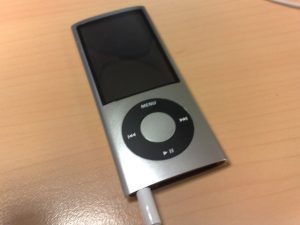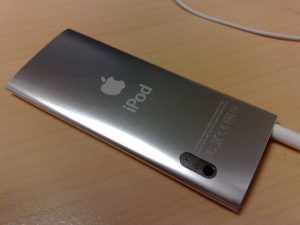 It looks like Apple has heard my voice requesting for an FM Radio. Hmmm, I know what you must be thinking. What's with the FM Radio and why can't I live without it? Well it's because I love music and I get easily bored with old songs so I need to stay-tuned to music charts to get my daily dose of hits while on-the-go.
Anyway, here are some features of the iPod Nano 5th Gen
Built-in Speaker
Pedometer
Voice Recorder
Video Camera
One thing that bothers me with the camera is that it doesn't capture still images. It's all video. Weird.
Creative Zen X-Fi 2

(click image to zoom)
I first heard about this from an officemate. He wants to buy it but too bad it's not yet available in the Philippines. This product looks promising to me because it's not too expensive but it's already touchscreen. Here is a list of some of the features of Zen X-Fi 2:
X-Fi (Xtreme Fidelity) audio technology
Built-in speaker
A/V cable connection for TV
Expandable microSD memory card slot
FM Radio
I haven't seen a live demo of this product but based on the reviews I read on the Internet, the user interface and touchscreen can be quite problematic. I'm not sure how true and how bad it is but it's pretty understandable since I think this is Creative's first touchscreen product. I just hope that they will be able to fix these issues in future hardware and software upgrades.
Given those two choices above, I will stick with my old reliable Creative Zen for now as it still serves me well and I don't feel the need to upgrade right away. After all, what will I do with my old Zen if I buy a new one? But maybe if you are the one looking for a new music player this Christmas season, you might include these two among your choices.
Not yet subscribed? Know the best gadgets for men by subscribing through email or alternatively through the PGG Forums.
*Image credit: Creative.com