Blue Soda (a.k.a. SODA MAN) recently released their statement shirts for the upcoming Philippine Elections.
It looks like there is an Election Fashion awareness going on in the country and Blue Soda is one of the firsts to showcase what they have. I'd like you to see the shirts below and let me know what you think. Click on the images to zoom.
Shirt 1: Front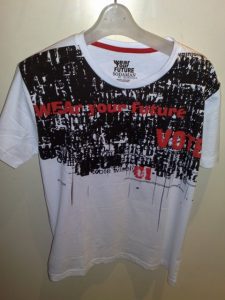 Not yet a member of PGG Forums? Click here to join.