In this post, PGG contributor Kilo gives a thorough explanation on what it takes to grow muscle.

Guys are obsessed in having a big frame or a slim toned physique. It is a basic show of health, strength and virility. In order to build a more desirable body, one must take into consideration some of the important factors which help in muscle growth. Here are some of the details: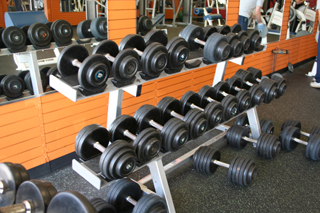 Image credit: whatmbthinks | Creative Commons License

Resistance Workout
This one is obvious but the question is why? When the muscles are put under constant working stress like a heavier weight, the cells will try to adapt by growing bigger (unlike other cells which multiply instead of growing bigger). However this adaptation occurs slowly and doesn't happen immediately after a workout.
What makes the muscle look bigger during resistance workouts is the contraction of the muscles due to stimulation and acute cell expansion from injury. Usually, a lot of people mistake this as the actual growth but this goes away after a while.
There is emphasis on resistance workout because cardio does not help in building muscle. Cardio exercises help burn fat by using oxygen but it does not put much effect on hormones of the muscle. Sprinting however is different because it uses more of the non-cardio (fast-twitch) muscles and becomes more of resistance workout. That's why High Intensity Interval Training (HIIT) exercises were made to spare muscles to be used as energy.
Food and nutrients
Food intake promotes anabolic or bodybuilding metabolism. The body requires protein to build up the cell mass and carbohydrates to spare the muscles to be used for energy. Fats and some cholesterol are also needed because of long-term energy and formation of hormones. You need some vitamins like Vitamin A, B complex, and magnesium to increase metabolic processes.
If you eat less, the body will lack macronutrients to rebuild itself. This would make the body resort to using your muscles as energy that would lead to a reduction in muscle size.
A lot of people say that their metabolism is too high that they're not gaining fat no matter how much they eat. This can be a false belief because metabolism is involved with both catabolism (destruction) and anabolism (building). This might just be a case of a lack of nutrients. If this happens, you have to eat.
On the other hand, overfeeding yourself with protein (like whey protein shakes) doesn't actually benefit in extra muscle growth. Extra protein is converted to glucose and urea that will be excreted by the kidneys.
Rest
This is probably one of the most important but often neglected. People need sleep to give time for the body to repair from the damage and stress of the workout and the whole day. During sleep, the body releases growth hormone that basically rebuilds most of the damaged cells like muscles after a workout.
If you lack sleep, you're giving less time for growth and more time for the body to release Cortisol, the stress hormone, which basically converts your muscle into energy. This means your muscles will be getting smaller.
Hormones
These are chemical messengers in the body, which drive the cells to grow or act a certain way. Two important hormones drive the muscles to grow, the growth hormone and testosterone. These two promote cell growth and muscle formation and are excreted mainly in rest or eating.
The body usually tightly controls these hormones. Abuse of these hormones like sports enhancement drugs would result in undesirable effects like man boobs, smaller testicles, and baldness.
However, you also might just have a hormone disease. Now if you suspect that you're not growing as much as you expect with increased food intake and exercise, there might be an imbalance in your body. You might want to see a doctor for these diseases.
Kilo is a former sales associate and is currently pursuing a career in the medical field. He has a great interest in topics such as technology, health issues, economics and business. You can catch up with him at the PGG Forums.

Want to be a PGG Contributor? Contact Chris here. Not yet subscribed to Pinoy Guy Guide? Enter your email here to receive the latest updates.