By now you should be seeing the new layout of Pinoy Guy Guide. This explains the reason why you have seen multiple maintenance mode splash screens over the weekend and less posts over the past few days.
PGG turned 3 years old last February 24 so I thought of changing the look of the entire blog. There are several improvements of this theme over the old one and you should be able to see it as you explore the new layout. It's easy to get used to.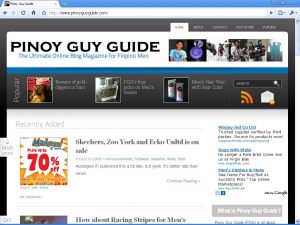 I hope that you like the new look as much as I did. It's not yet 100% complete and I'm still fixing things up and tweaking some parts of the layout so if you notice anything unusual, broken or if you have any suggestions, please let me know.
By the way, I'm currently looking for write-up contributors so if you like to be one, contact me here.