Just want to share my latest toy. Meet the Sennheiser HD-408 headphones. Literally a dream come true. For me.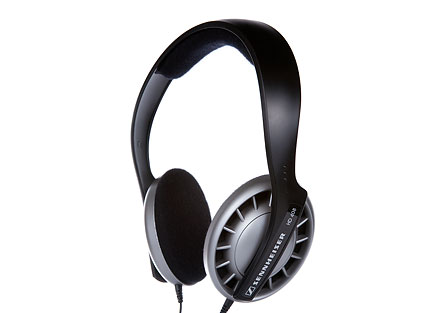 I seriously had first, second, third and even N thoughts whether to buy this baby or not. Dude, more than 2,000 Pesos just for a pair of headphones? You might think I have gone nutts but when you hear the sound quality of this high-end headphones, I bet you will surely have forgotten the price. It's all worth it and highly recommended if you are an audiophile like me who breathes music.
I feel like I'm a DJ when I'm using it. I remember when I played Jay Sean's Down using this headphones. The bass and vibration gave me the feeling like I was in some dance club partying. It has a superb crisp sound and it's very comfortable and stylish to wear. When I brought this to the office, I found my colleagues begging to borrow it. Everyone else wants one too. I even recommended this to my closest friends (who are audiophiles like me by the way) and they bought one for themselves as well. If you are planning to invest in a good pair of headphones, I suggest you try this one.
Speaking of Jay Sean's Down, I just remembered that he will be here in Manila for a concert on September 3. If you're a fan like me, let's go and watch!


Not yet subscribed to Pinoy Guy Guide? Enter your email here or Join the PGG Forums.


*Image credit to Sennheiser