I started 2011 with a blast! I recently bought my newest toy – The Pioneer RSM400DV Mini Component System.


What is it? Look…
(Click images to zoom)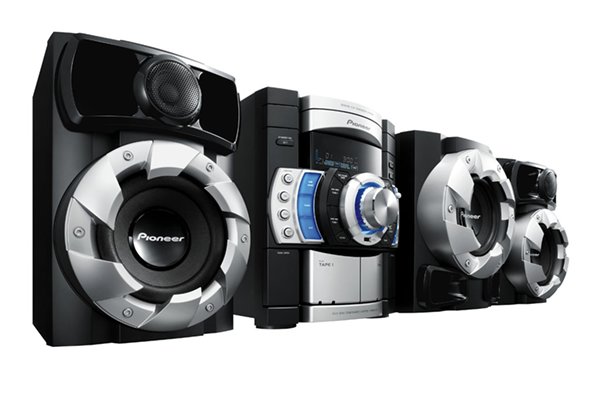 It's a toy for the big boys – a beautiful DVD mini component system with a sound so good and crisp that you will feel like you are inside a club dancing all-night long. Just take a look at its features:
•    2 speakers with 1 subwoofer
•    5 functions (DVD & CD/Tuner/Cassette/USB/Aux)
•    DVD/SVCD/VCD/CD/DIVx Playback
•    USB Movie Playback (Divx)
•    Direct USB to CD Recording
•    WMA/MP3 Playback
•    PhotoViewer (JPEG Playback)
•    Integrated Dolby Digital Decoder
•    9 Sound Modes (User, Normal, Pop, Classic, Rock, Jazz, TODOROKI, DJ, Auto)
•    MP3 Expander
•    Advanced Sound Retreiver
•    50 FM/AM Presets
•    GigaByte Music (Music DVD Playback)
•    1 Component Video Output
•    1 Composite Video Output
•    1 Aux In
•    1 USB Input
•    1 Heaphone jack
•    Karaoke Function (2 mic / Volume / Echo)
There are just too many features and I haven't even began exploring them all. The bottom line is – it is a perfect sound machine and an excellent DVD player. I feel the beat from my head to toes!
I also the love the way the speakers and subwoofers vibrate when playing music with strong bass. It feels like I'm in a club or a concert. I remember when I played "Club Can't Handle Me" when I tested it before buying it in Abenson. All the sales clerk in Abenson went dancing crazily. It was like a party! 😎
Not yet a subscriber of Pinoy Guy Guide? Enter your email here. Discuss more Toys for the Big Boys at the PGG forums.
Image credit: Pioneer