Only a few days left 'til February, you have to be going fasttrack about 2 things. First would be the girl to date and second would be what to wear on that special day whether it would be Valentine's (for grown-ups) or Prom (for highschool guys).
And how could we ever forget what perfume to wear on that special occasion? Well if you have been pondering what to purchase for that special date, I suggest you get the latest from Davidoff – Davidoff Champion.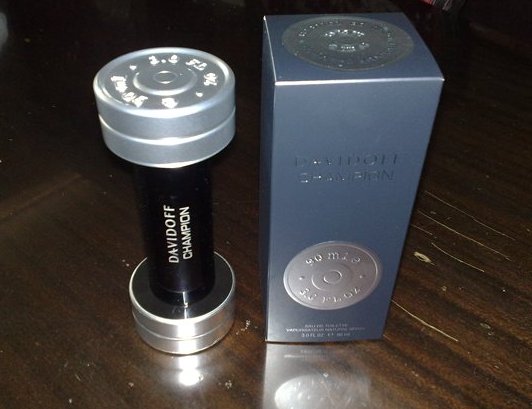 Love that bottle? Well, me too. Fragrances are actually hard to sell and Davidoff came up with that clever idea to make the perfume bottle look like gym dumbbells and make you feel like a champion. See more pictures below. Click image to zoom:



How about the scent? Davidoff Champion has one of the most masculine scents I have ever smelled on a perfume. It actually has some small notes which smell like an expensive aftershave – a smell that women like on men. Check out Davidoff Champion TV commercial below:





And thanks to that commercial, I just recently learned that Davidoff is pronounced as "Dah-vee-doff", not the usual "Day-vee-doff".
By the way, in case you are interested to buy, I think that there is a promo now wherein you'd get a free Davidoff headphones if you buy the big bottle of Champion. Not sure if this promo is still up but I was told that this was only good while the stock of headphones last.


Not yet subscribed to Pinoy Guy Guide? Enter your email here to get the latest in men's fashion and lifestyle. Want to talk about your date this Valentine's Day? Join the PGG Forums.