I am currently checking out Globe Tattoo SuperStick – you know that cool portable wi-fi that you can carry around anywhere and which fits in your pocket? Yea, that's it – another cool toy for the big boys.
I find it very useful especially that I am a men's fashion and lifestyle blogger and at the same time a tech pro.  You see, I really need to have Internet access wherever I go so that if I find something interesting to blog about or if I need to check my work emails, I can easily do it. As a matter of fact, I am connected to Globe Tattoo SuperStick as I am writing this post.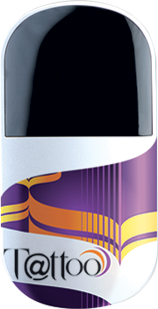 So what's with Globe Tattoo SuperStick anyway? Check out its features:
1.  Up to 3 Mbps Internet connection speed
In general, the speed is fast but the 3 Mbps part will depend on your location. If you are covered with Globe's 3G network, the faster your Internet speed becomes.
2. Connect up to 5 devices to your portable wi-fi
This is the fun part. When I go out on trips, I could easily connect my laptop and my Samsung Wave to my Globe Tattoo SuperStick. Even my girlfriend connects her wi-fi enabled phone to my SuperStick (err, does it sound green? Sorry, didn't mean to).

3. Postpaid plan costs 1,299 Pesos only
For unlimited Internet anytime, anywhere – the price of 1,299 Pesos per month would be "just right". Note that the SuperStick device comes free but you have to subscribe to Globe's service for 24 months.
Another interesting thing is that the Globe Tattoo SuperStick device comes with a rechargeable battery (similar to a mobile phone). So this means that you could carry your portable wi-fi anywhere without having to plug it in to a socket or to your computer's USB. Awesome isn't it? With the surge of Apple iPads, Samsung Galaxy Tabs, wi-fi enabled phones and laptops, this is definitely a must-have!
Want to get updates on the latest toys for the big boys? Subscribe to Pinoy Guy Guide by email or join the discussions at the PGG Forums.
Image credit: Globe