I don't smoke but I have friends and relatives who do. However, I once did try to smoke for about a week or two just for the heck of it and out of plain curiosity but I stopped immediately before getting addicted to it.
So anyway, I was strolling at Greenhills Shopping Center when I spotted a shop selling electronic cigarettes (yes, i know it sounds odd). Take a look at the different versions of e-cigarettes below.
Some look like a real cigarette…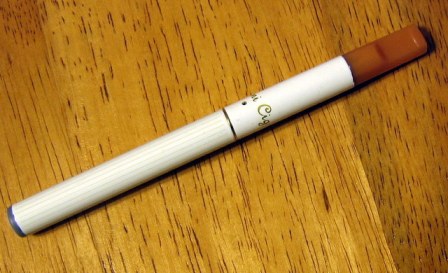 Others look like a pen…
Image credit: Wikipedia
They sell these rechargeable electronic cigarettes for around 2,000+ Pesos. Don't think it's a one time big time cash out though because you actually need to refill them.
So with all the health concerns that comes along with excessive smoking, I wonder if this is truly a better alternative. What do you think? Has anyone ever tried one of these? I wonder how it tastes minus the smoke.


Discuss men's health and lifestyle with other guys at the PGG Forums.