Last week, I was rummaging through my friends' feeds on Facebook when I found an astonishing article from Yahoo. It says that we, Filipino guys, are the most vain and Narcissistic boys in Asia. I was like: WTH?!
The controversial article – published in Yahoo over here – mentions three very intriguing points:
1. That 48% of Filipino guys found themselves sexually attractive compared to 25% of men in Singapore, 17% in China and Taiwan and only 12% of Hong Kong guys who think of the same thing about themselves.
2. That 9 out of 10 Filipino men wanted to look good for themselves, not for anyone else.
3. That Filipino guys are too busy gazing lustfully at themselves in the mirror.
If this study was that accurate, then Hail Narcissus!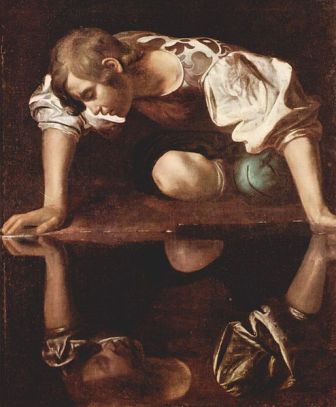 Image credit: Wikipedia

Greek Mythology has it that Narcissus was so obsessed (and in love) with his own reflection in the pool that he jumped in the pool and drowned (or in some myth versions, just died watching his reflection in the pool). Well, I hope that Filipino guys won't do anything as crazy and stupid as that.
I do think however, that it's cool to dress up, groom and look good for the women and to feel great about yourself. Looking your best self can spell the difference between dating the hottest girl and being turned down (a.k.a. "basted") OR in in some cases, getting that dream job and being unemployed. Looking good is a confidence booster BUT don't overdo it. Because as cliché as it may sound: too much of something is bad. Actually, being too vain is a huge turn-off for chicks you know.
Get the latest tips and advices for men by subscribing to Pinoy Guy Guide by email. Want to discuss the latest in men's lifestyle? Join the PGG Forums!