Sometimes, your style at the office either makes or breaks your day. This time, George shares with PGG his own style and choice of clothing whenever he goes to work. It's about looking your best and feeling comfortable at the same time. Let's give the floor to George.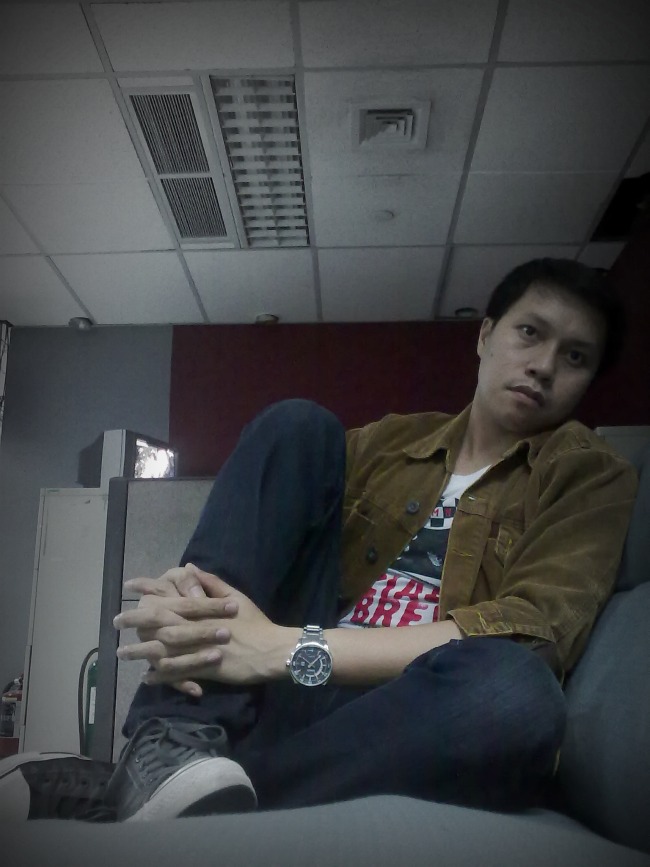 "A photo of me at work. Not too busy. It's actually one of those boring days in the office.

I'm wearing a Caterpillar jacket, shirt by Human, my fave Bench timepiece, pants from Penshoppe and a dirty pair of sneakers! LOL.

I don't really buy expensive clothes or accessories, not just because I can't afford it (hehehe), but because I believe that we can all look good without really sacrificing our budget. You just need to know which clothes or accessories best fits you and of course you must be comfortable wearing it." ~George


Why do you want to win Jockey Gift Certificates?
"I want to win GC's from Jockey because, my favorite style in men's undies are in Jockey. They produce underwear that looks good, feels great and is durable." ~George
Catch up with George at the PGG Forums. Want to Show Your Style like George? Join PGG's Show Your Style Season 2 and win prizes from Jockey. Hurry, sending of entries is up to July 15, 2011 only!