These days, December has gone from a cool breezy month to a warm month filled with rainshowers. Odd.

Climate change? Maybe. But whether it rains or not, there is nothing quite like this white stylish jacket from Onésimus.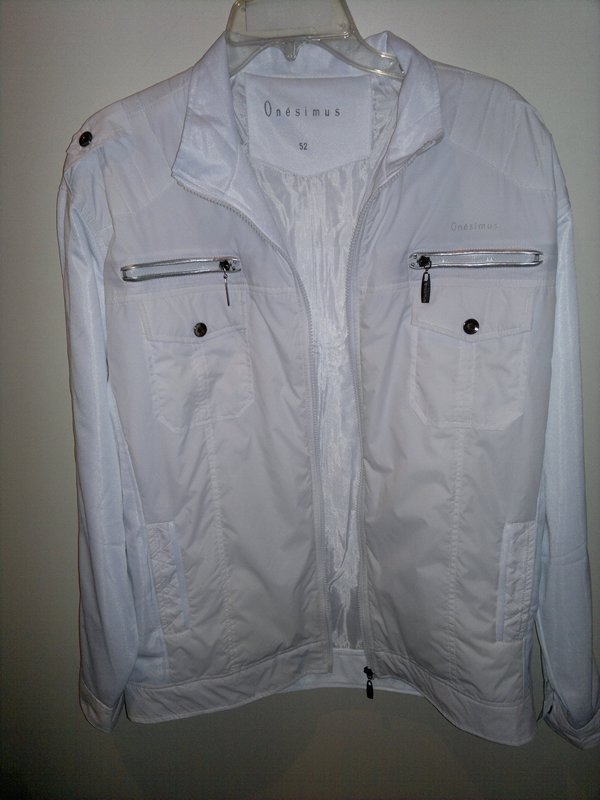 Click images below to zoom into the details.
It is such a pretty jacket! The thing is, it is a limited edition jacket from Onésimus. It's not that easy to find them but I was lucky enough to chance upon it selling at 50% off at the mall a couple of months ago. The cost? Roughly around 1,400 Pesos. That is the discounted price by the way. For a jacket this nice, I'd say it's a really good deal!
Want to stay updated with PGG? Subscribe by email, like PGG on Facebook and join the PGG Forums.