Kickers is a brand of shoe that I have overlooked for a long time – until now. It is quite underrated in the Philippines but after visiting their shop last week, I gotta say that they deserve some attention because their shoes do kickass!
Kickers is a French brand that is well-known for their casual jean-boots. You know those kind of shoes that are excellent to pair with your blue, gray or white jeans like this one below?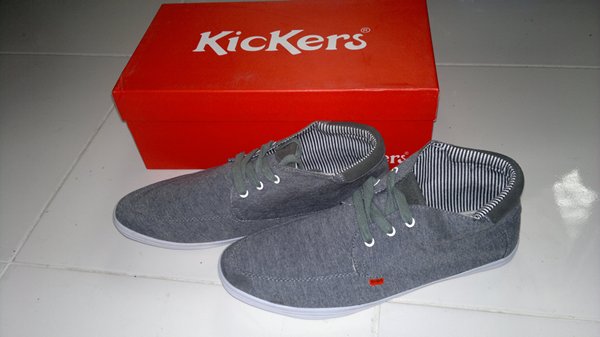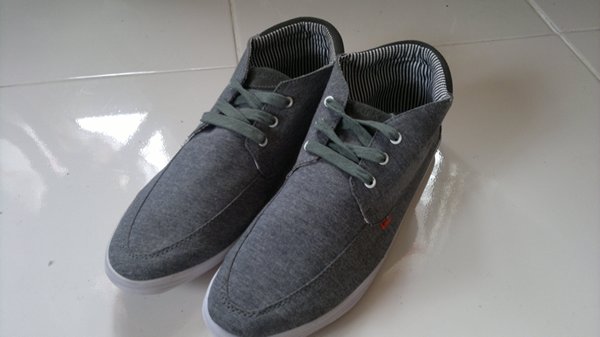 Yep, they are the pioneer in making shoes that actually look like denims. These type of shoes are very comfortable to wear and it just rocks. However, a little quirk I am seeing with denim shoes is that you've gotta be careful when wearing them during the rainy season. There is a tendency for your feet to get soaked knowing that the shoes are actually made of fabric. Nevertheless, they are still cool to wear especially this time of the year when it's almost summer. More photos below:
Oh and just one more thing – I'm sure die-hard fans of Kickers know this. Kickers has a well-known red and green insignia in their shoes. Fans love it and it's their way to flaunt to everyone that their pair is authentic. Check it out in the photo below: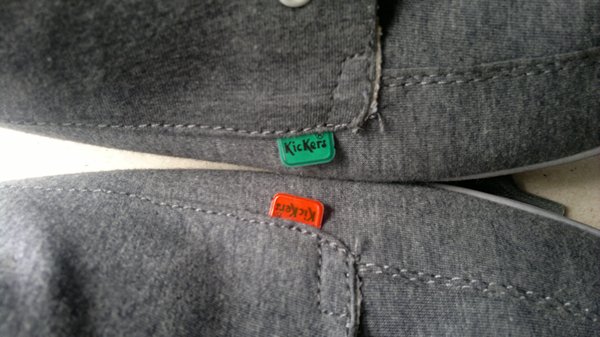 Wicked!!!
For the record, I got my gray jean-boots for only 1,200 Pesos. They are on sale now so you might want to grab yours too.
Not yet subscribed to PGG? Enter your email here and socialize with the other stylish guys at the PGG Forums