There was a time when silver pants was the "in" thing. And then now look what I've spotted: Gold Pants?
Just take a look at these luster-filled pants I have seen in a department store. I hope the thieves won't ask you to drop your pants down in an effort to steal them. LOL.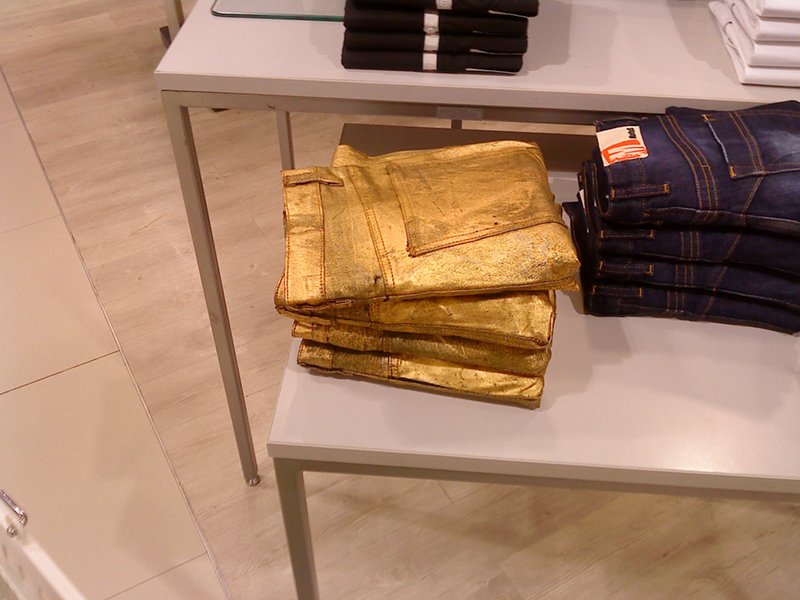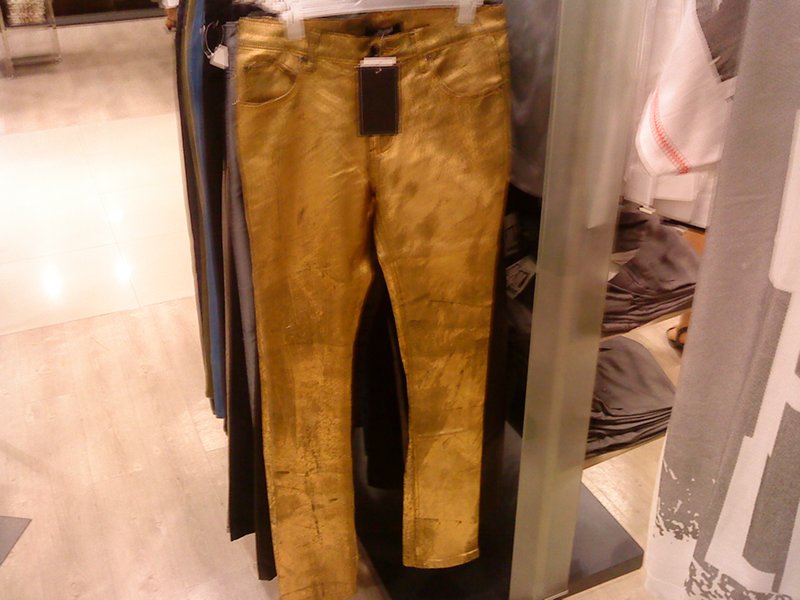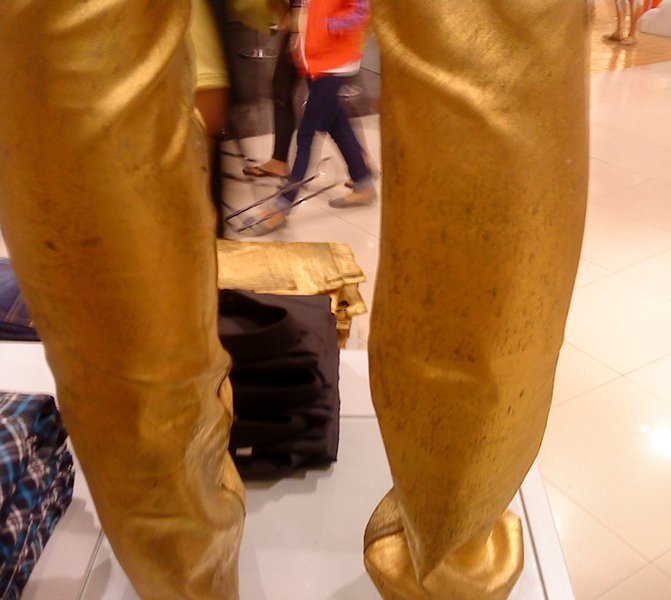 Kidding aside, I somehow think that this kind of pants is too metrosexual for my liking. I tend to lean a bit more towards the retro side of men's fashion so I'd pick silver pants instead of this. So how about you guys, can you wear something like this?
Follow Pinoy Guy Guide on Facebook and Twitter. Not yet a member of the PGG Forums? Join now!